October product updates
While nature is slowly wrapping up for the year, the days are becoming shorter and colder, and the grey color scale prevails, Weblium online store is just starting to bloom. This October, we've added some essential features letting you preview the products, control their visibility, organize them into categories, and work on SEO. Check them out!
Product categories
If you sell various products in the store, group them into categories for better product management and easier search. Each category has its own name and description so you could recognize them at first glance.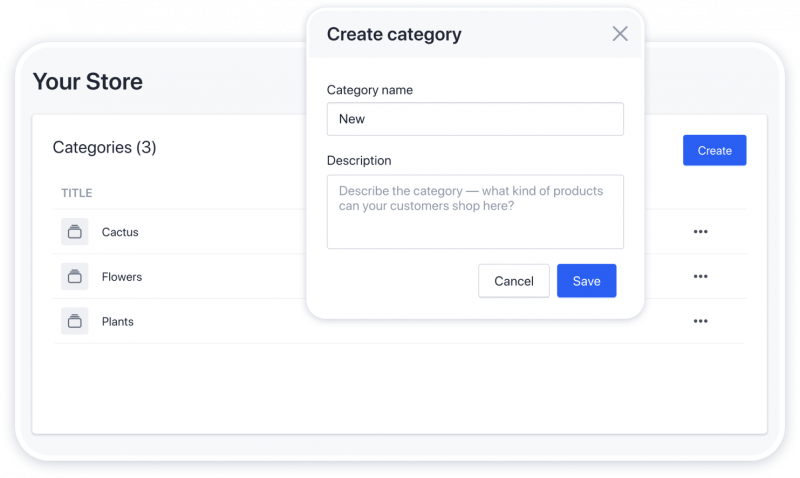 Product SEO settings
Now you can set unique meta tags for each product page in the store that will be picked up by the search engines. Since each product ultimately gets a dedicated page and URL, correct SEO works for better visibility in search results and drives more traffic to the website.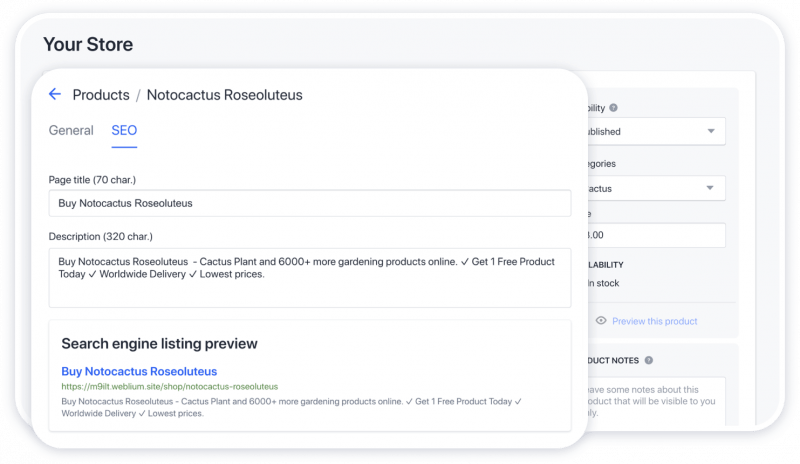 Store settings: currency and notifications
We've created a dedicated store settings section where you can set the store currency (any!), choose date display format, configure the shopping cart, and enable Telegram notifications. The settings are to develop, so stay tuned!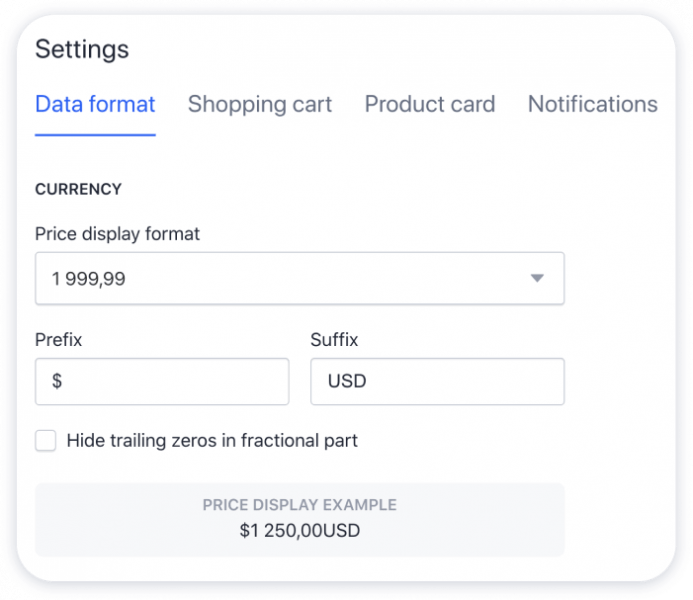 Shopping cart settings
Now you are in control of the shopping cart in your store! Add and reorganize fields, translate them to any language in the world to receive only the relevant information in the order.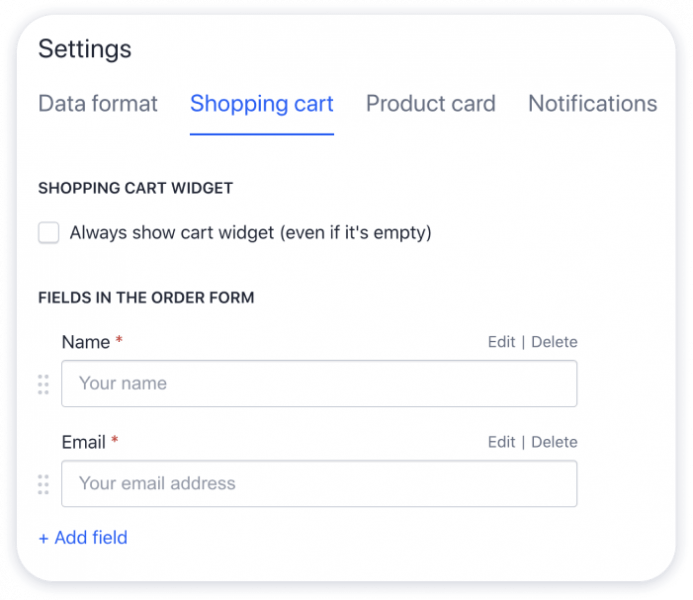 Product visibility
Each new product you add to the store automatically receives the Draft status. While it's a draft, it's not visible on your website and doesn't get indexed by the search engines. Once you are ready to push the product live, simply change its status to published.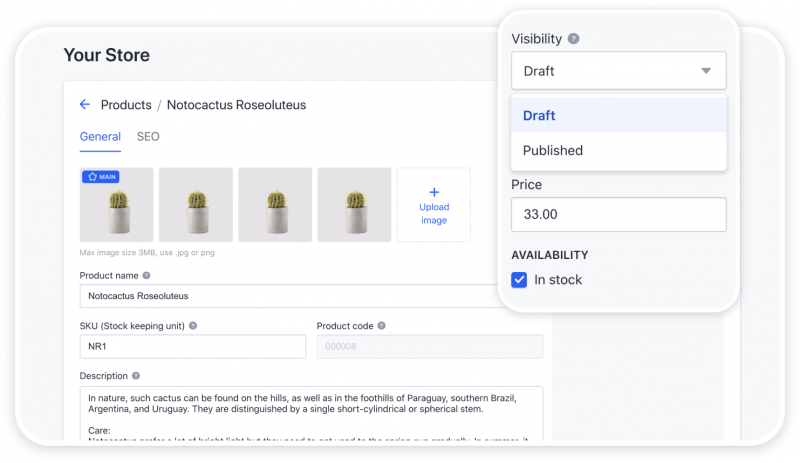 Store blocks in the library
A new category appeared in the block library — Store. There, you can find a block to display various products and a block to display a whole category. The latter is updated live once you add new products to the category.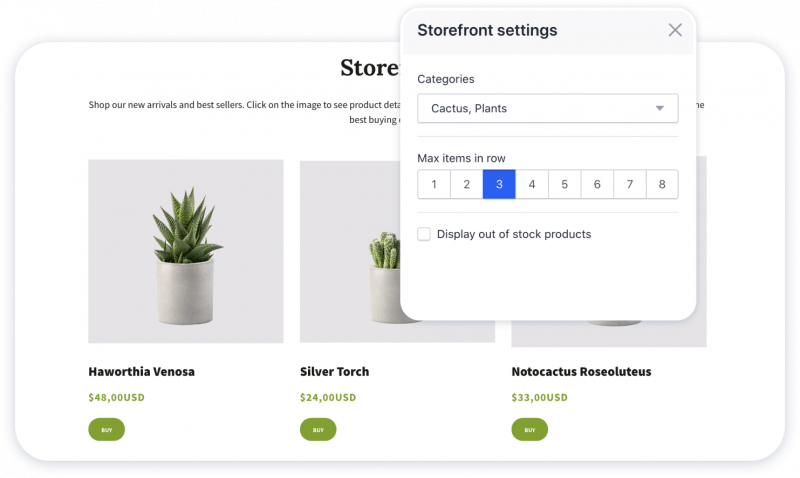 Font loading improvement
The fonts used to load in two stages, which often caused a certain "jump" on the page. We've changed that logics and now the font you selected in the editor loads with the page simultaneously. Publish the website to see the changes.
New video tutorials
Check out our short how-to and overview videos about various Weblium features.
Online store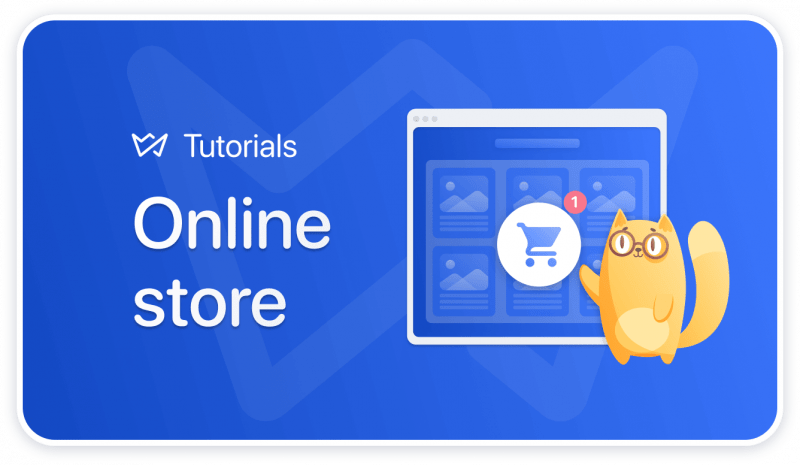 Buttons design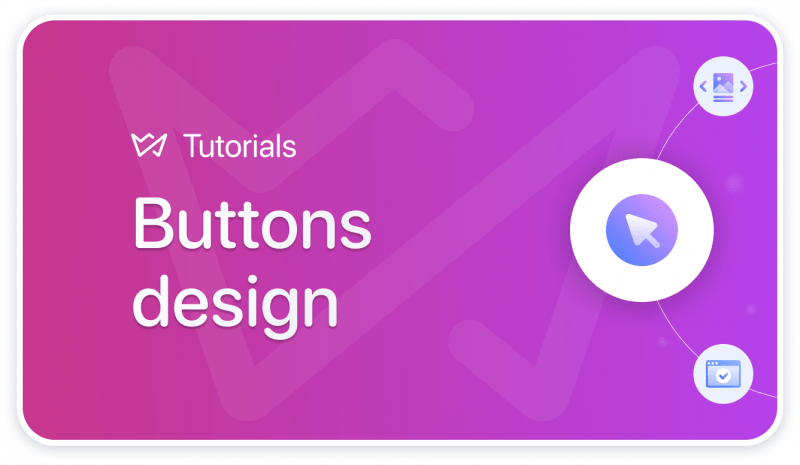 Header settings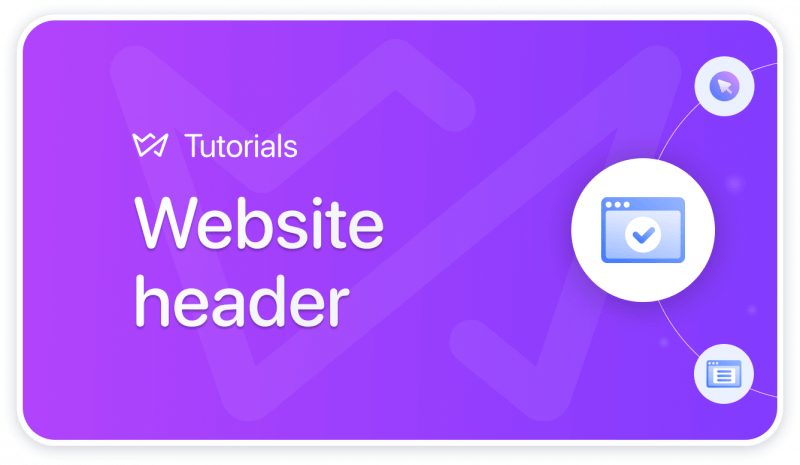 Contact forms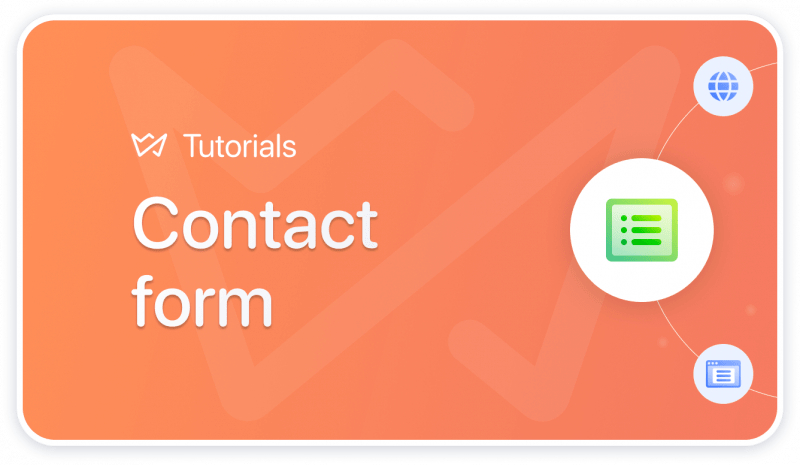 New templates of October
Instagram Tour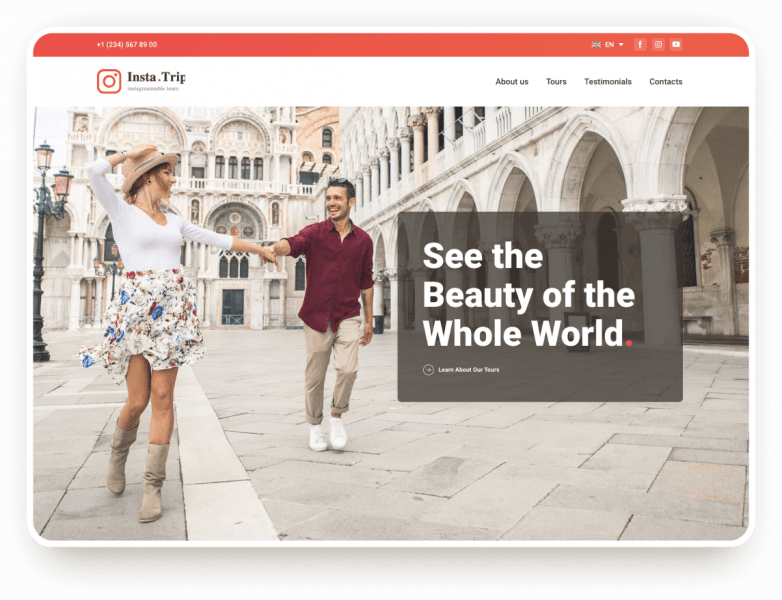 Modern Artist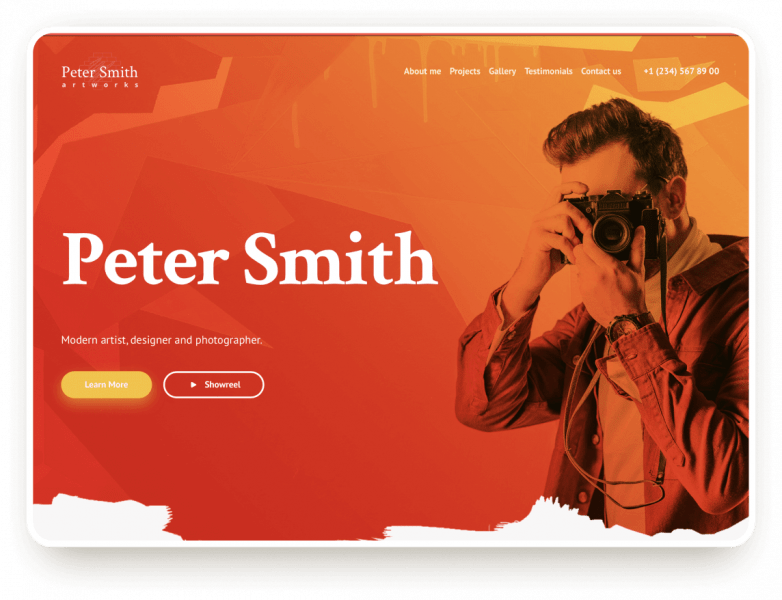 Handmade Lingerie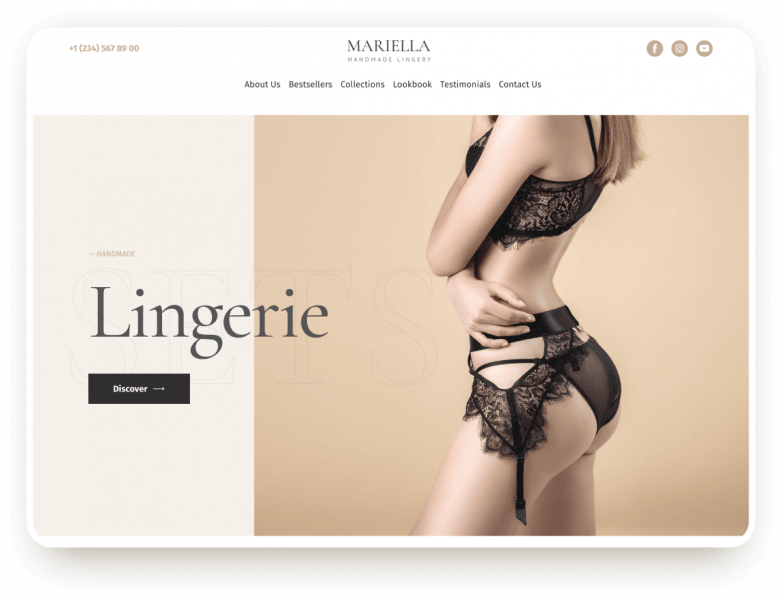 Bone Marrow Transplantation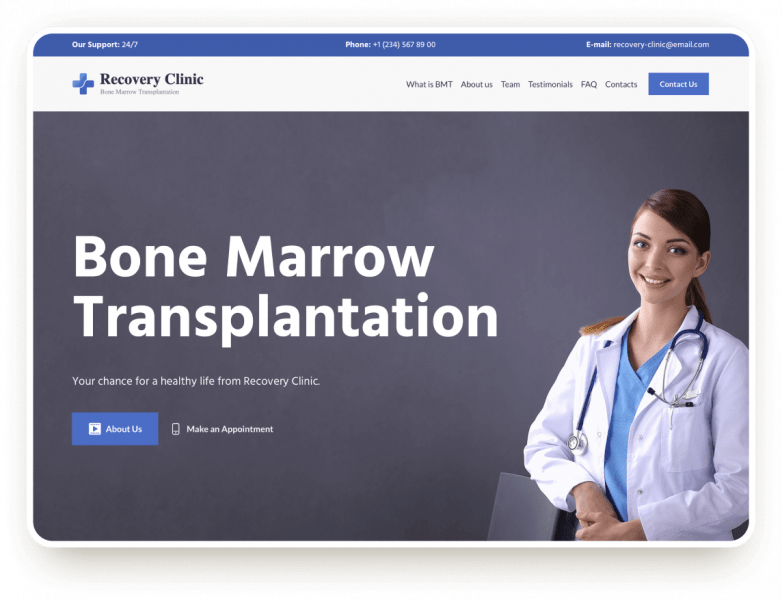 Instagram Growth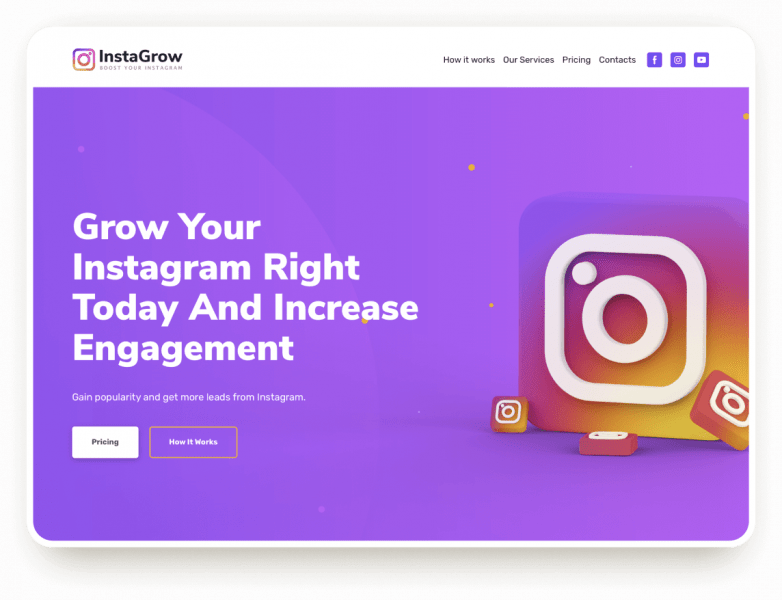 Roofing Company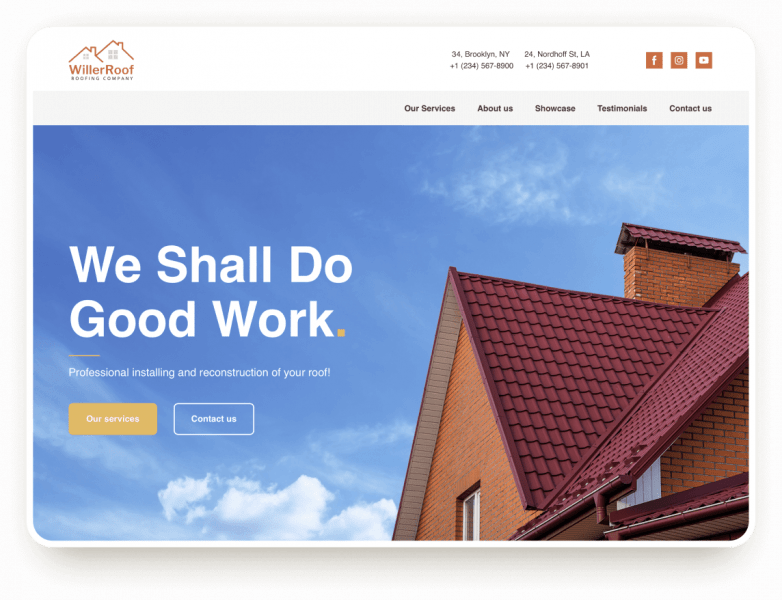 Graphic Designer