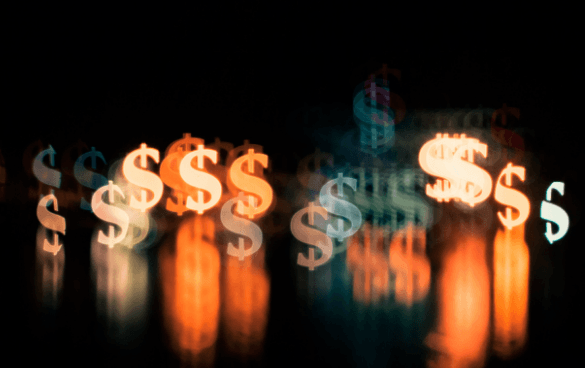 5 Tips for Boosting Your Google Ads ROI
In an ideal world, all your company's pay-per-click (PPC) advertising would be free, and would work flawlessly. Unfortunately, that's not the case — which means you must carefully evaluate all your marketing to see which campaigns are worth the investment.
At first glance, it might seem like the best way to determine your ad's success is to look at how much each campaign costs, and cut the most expensive ones. But in truth, that's only half of the equation.
To get the full picture of how you should run your Google Ads campaigns, you need to be aware of each marketing campaign's return on investment (ROI). But what is Google Ads ROI?
Below, we'll explore what PPC ROI is and how you can improve it.
Read on to learn more, and then subscribe to Revenue Weekly for more digital marketing tips from the agency with over 500 client testimonials!
Time To Level Up Your Sales
Our long list of services help you make waves in your industry and increase metrics that matter most - like sales.
What is Google Ads ROI?
ROI is a key metric to know when you're running campaigns in Google Ads. Without it, you won't be able to accurately deduce which ads are worth your investment. So, what is Google Ads ROI?
ROI stands for return on investment. Simply put, it's how much money you make compared to how much money you spend. So, for example, if you make $10 for every $1 you spend on a PPC campaign, your ROI is $10.
You need to assess your ROI to see if your campaigns are worth the investment. If you're running marketing campaigns that cost you more money than you make in return or you break even, you may want to reevaluate those campaigns.
Remember, ROI doesn't equal revenue! It simply measures the return you get from a specific campaign, but it does not factor in other costs that went into selling your product, like overhead or shipping costs.
5 tips for improving Google ROI
Once you understand what your ROI is and why it's important, the next step is learning how to improve it. After all, when a campaign's ROI is low, it's not necessarily doomed to stay there — there are ways you can give it a boost!
Here are five simple ways you can start improving Google ROI for your business.
1. Improve your quality score
When Google displays PPC ads for any given keyword, there are two primary factors it uses to determine whose ads to show. One of those factors is who bids the highest — someone who bids higher will have an advantage over someone who bids lower.
But the other factor is quality score, or Google's estimate of your ad campaign's quality. Quality score includes factors such as:
Landing page relevancy
Expected clickthrough rate (CTR)
Keyword relevancy
All of these factors focus on the user experience.
To improve your quality score, focus on making your ads as relevant as possible to the keywords you target and designing navigable, engaging landing pages. You can view your quality score in Google Ads by adding the "Quality Score" column to a report.
2. Use negative keywords
Much of PPC ROI is driven by which keywords you target, but it's equally important to note which keywords you don't want to target. In Google Ads, you can create lists of negative keywords for your campaigns — that is, keywords you don't want your ads to appear for in search results.
Let's say that one product you sell is pen-and-paper drawing pads. You might target keywords like "drawing pad," but then your ads could appear in the results for "digital drawing pad." You don't sell digital drawing pads, so you should add "digital" as a negative keyword.
When you use negative keywords, you can keep your ads from being displayed to irrelevant users, which allows you to focus on placing your ads in front of people look for your exact product.
3. Create a remarketing list for search ads (RLSA)
Part of the process of PPC involves working to find and target the most relevant users. The truth is, though, few users are more relevant than those who have already expressed an interest in your products or services.
With Google Ads' remarketing list for search ads (RLSA) feature, you can target certain ads or campaigns directly toward users who have visited your website without buying anything. Google Ads will give you a piece of code to put on your site to track these users.
When you renew people's interest in what drew them to your site, you can lead many of them to come back. This focused remarketing can significantly boost your ROI.
4. Implement Google Ads extensions
Another feature Google Ads offers is ad extensions. Ad extensions are extra pieces of information you can attach to your paid search ads to make them more compelling. Here are some examples of ad extensions you can use:
Links to specific sections or landing pages on your site
Live call buttons that people can tap or click to call you
Your company's address and/or phone number
Star reviews of your business

Sometimes, one of these features is all it takes to make your ad stand out from the crowd and draw users to your business. When activated in Google Ads, ad extensions can be a valuable tool for improving Google ROI.
5. Craft intent-focused ad groups
The most successful campaigns you run will be those that use ad groups effectively. Ad groups are just what they sound like — groups of ads you display, along with the keywords they target.
Each ad group should focus on user search intent to drive success. For example, in a campaign aimed at promoting bookcases, you shouldn't include ads for dressers, nor should you target keywords like "wooden chairs."
The issue with having ad groups that aren't focused on specific search intents is that you could end up displaying ads for dressers to people looking for chairs. Since those people don't want dressers, they obviously won't click, and those ads won't drive revenue.
But when you ensure that your ad groups are intent-focused, you'll earn far more clicks and conversions, and your ROI will go up.
Mid-Size Businesses Trust WebFX
Their focus on ROI and their innate ability to communicate this information in a way that I understand has been the missing link with other digital marketing firms that I have used in the past.

Leah Pickard. ABWE

See the Case Study
Get more help with your PPC ROI from WebFX
Ready to rocket your Google Ads ROI through the roof? Let WebFX help you fire up the thrusters! With over 20 years of experience in digital marketing, we know Google Ads inside and out, and we know what it takes to drive results.
With our PPC services, you'll be able to ensure that you're finding just the right balance between your spending and your earnings. You'll also receive a dedicated account representative to work closely with you throughout the process.
To get started with us, just call 888-601-5359 or contact us online today!