25+ Best Rounded Fonts (Free & Pro)
Rounded fonts are commonly used in creative designs to add a bit of elegance and style to titles and headings. They are also a great choice for paragraph text as they improve readability.
You can use rounded fonts with almost every type of design. Including for crafting logos, poster titles, flyers, website headers, or even T-shirt designs. They simply make every design look more stylish.
If you're looking for a great rounded font for your project, you're in luck.
In this collection, we showcase some of the best premium and free rounded fonts you can use in your designs. Be sure to download them all.
Berlin Rounded – Modern Display Font
This is what happens when you combine elegance and creativeness together. Berlin Rounded is a beautiful font that features an incredibly stylish design. It's perfect for designing titles, headings, and text for all kinds of brands, especially for luxury and high-end businesses. The font comes in 4 different weights ranging from normal to extra bold.
Leo Rounded – Geometric Sans Font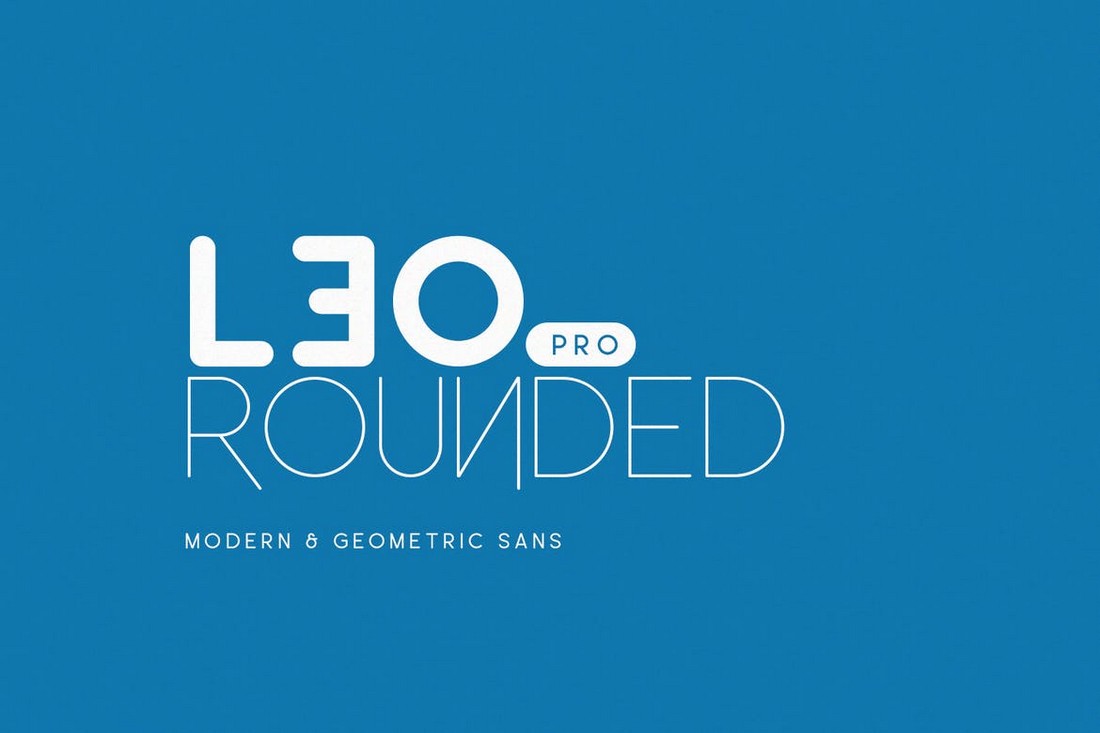 Leo is another elegant rounded font that's been crafted to perfection with geometric precision. This font will offer you quite a bit of range in your designs as it comes with 10 different weights featuring thin to heavy. It also includes multilingual support for many languages.
Config Rounded – Modern Font Family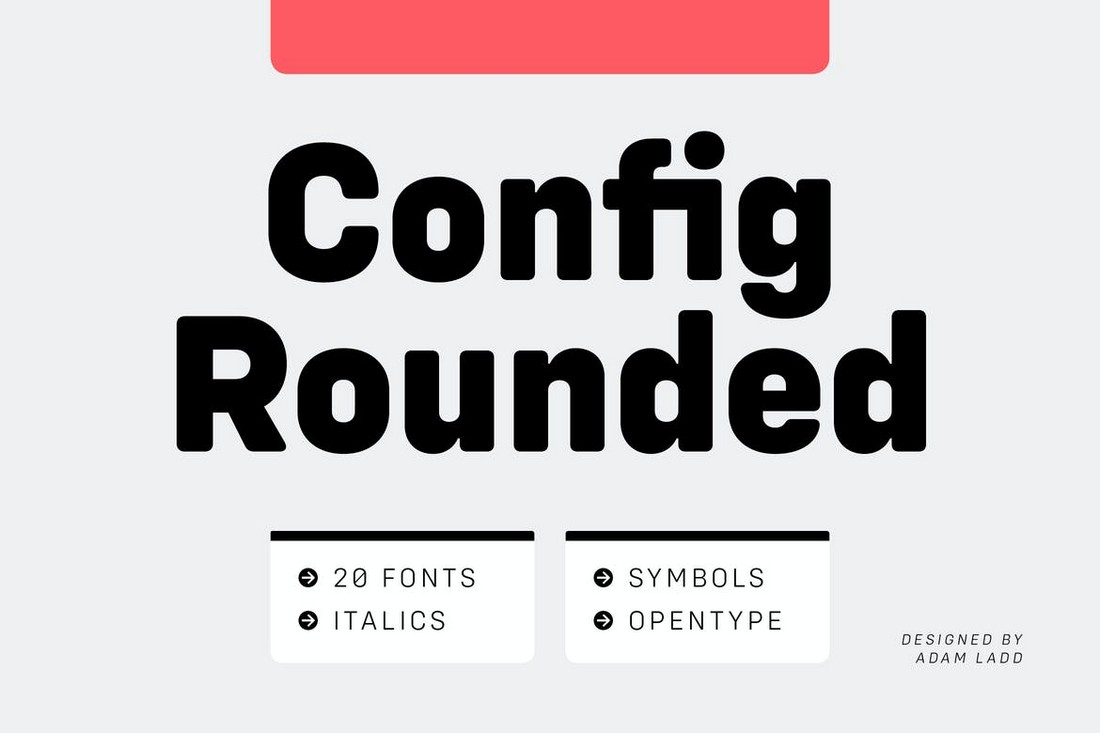 Config Rounded is a massive bundle of fonts that include 20 fonts. All fonts feature bold rounded designs. And there are 8 stylistic sets with alternate characters in the pack as well. This is a must-have font kit for designing titles and headings for professional and business designs.
Visby Round – Elegant Sans Serif Font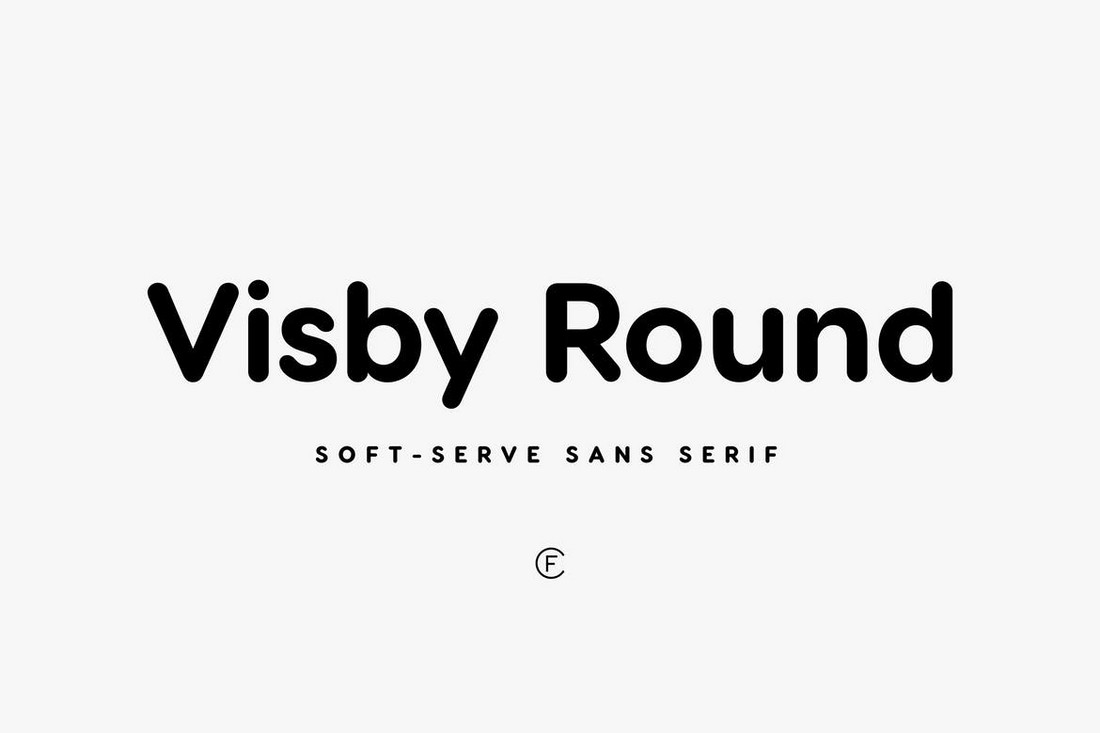 Featuring a clean and creative design, this font will allow you to craft beautifully minimalist titles for your designs. The font comes in 8 different weights with multilingual support. Visby fonts work great with all kinds of projects, but they particularly look great on dark backgrounds.
Fritz – Unique & Rounded Title Font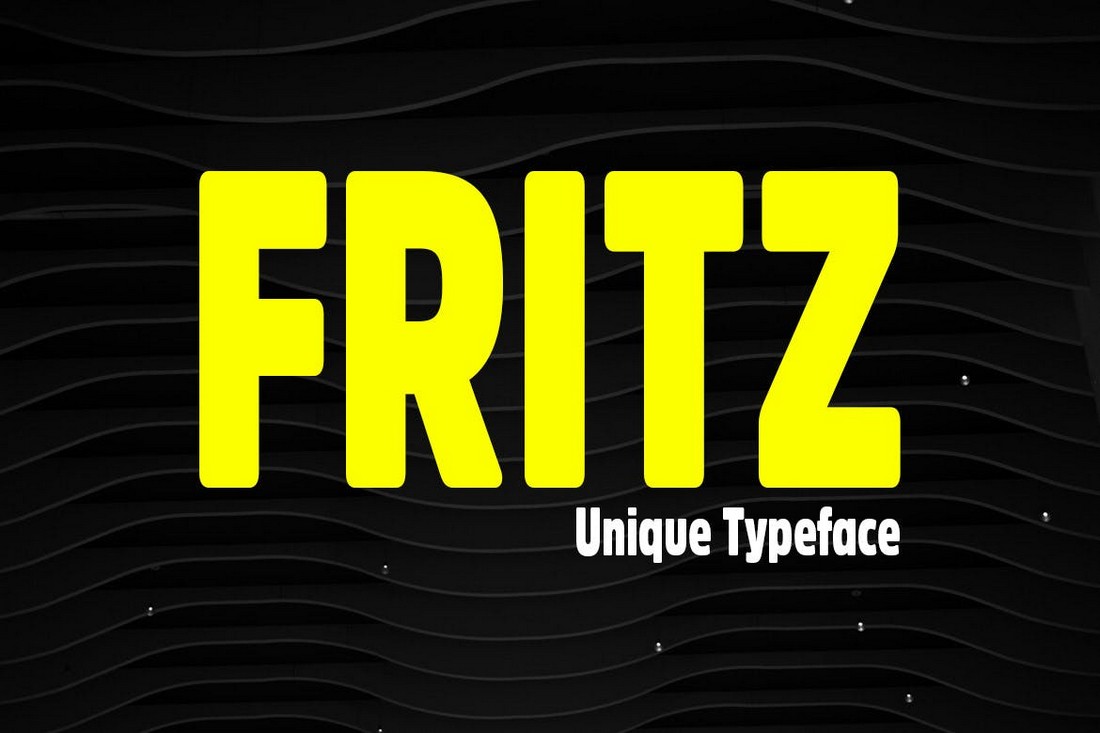 This big and bold rounded font is simply perfect for crafting titles to attract attention. It will especially work well for fun and entertaining poster and flyer designs as well as for social media posts. The font is available in 3 different styles including an outline and a retro style.
Story Telling – Free Rounded Font
This is a free rounded font you can use with your personal projects. It features a very casual and fun design, making it a great choice for crafting titles for designs related to school and children.
Nano – Free Rounded Font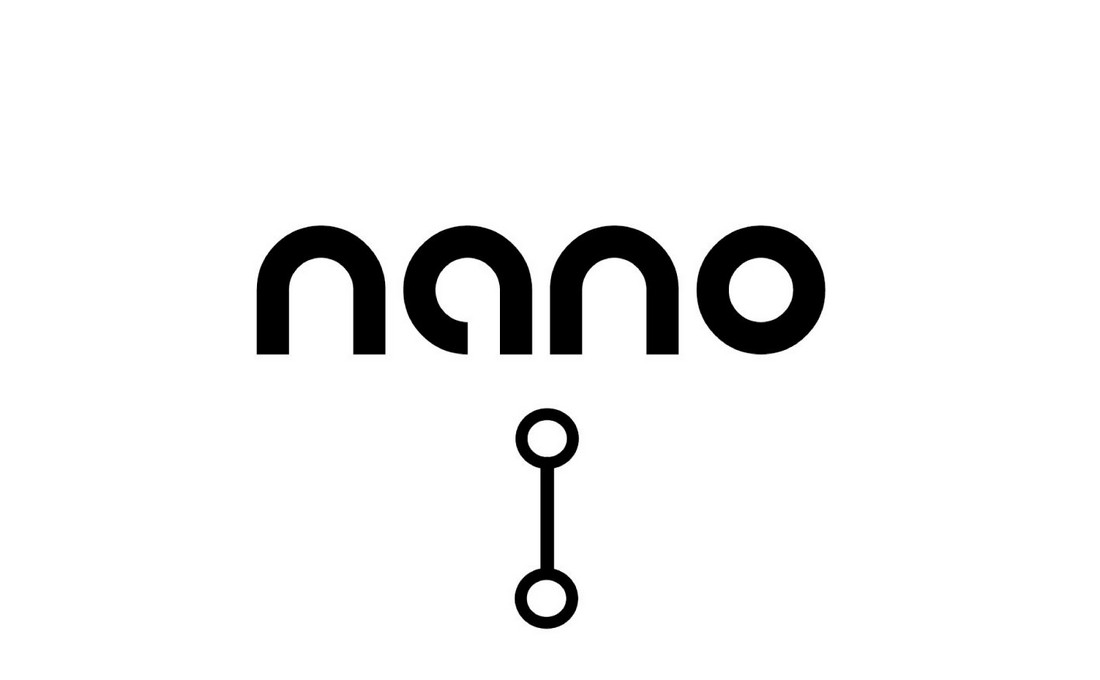 Another free font featuring a rounded letter design. This font comes with a very minimalist design with futuristic elements. This font is free to use with personal and commercial projects.
Fonseca Rounded – Sans Serif Font Family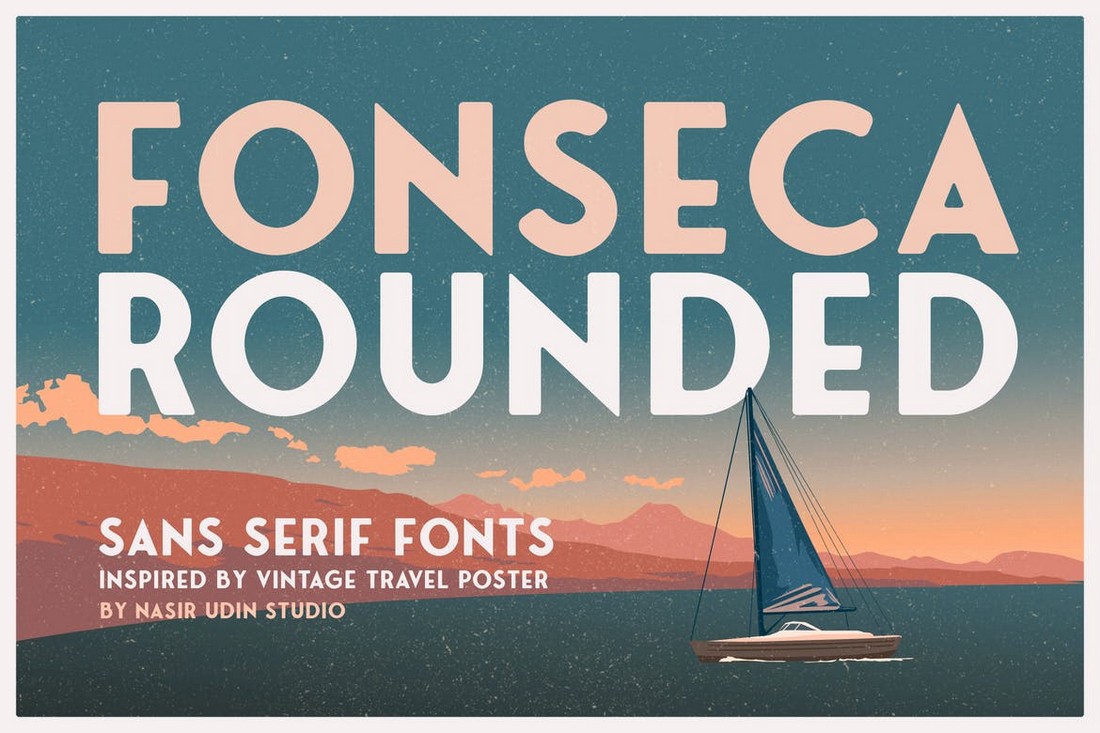 This brilliant rounded font takes inspiration from classic vintage designs to create its iconic look. The font features very subtle rounded corners that makes it look bold and elegant. It comes in 4 different styles of fonts featuring 2 weights. You'll also get access to more than 300 glyphs and stylistic alternates as well.
Reef – Creative Rounded Font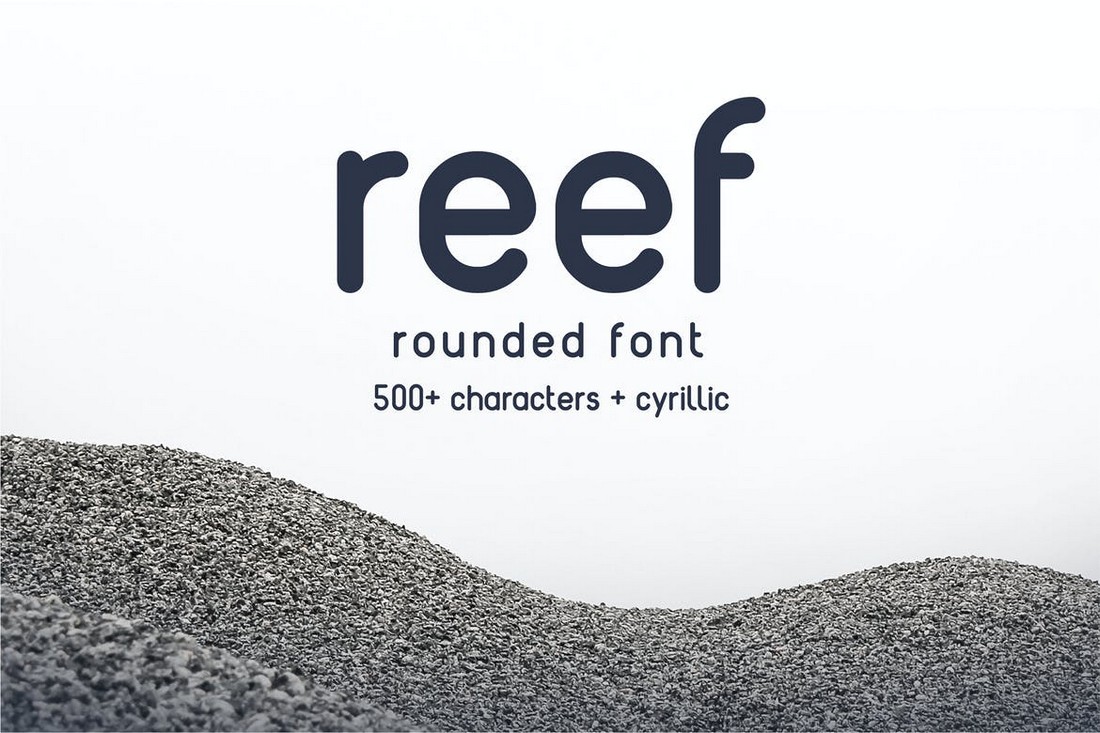 The simple and clean design of this rounded font makes it a great choice for crafting titles for print designs, including posters, flyers, and T-shirts. It features many stylistic alternate characters you can use to create unique titles for your designs.
Polly – Minimal Rounded Font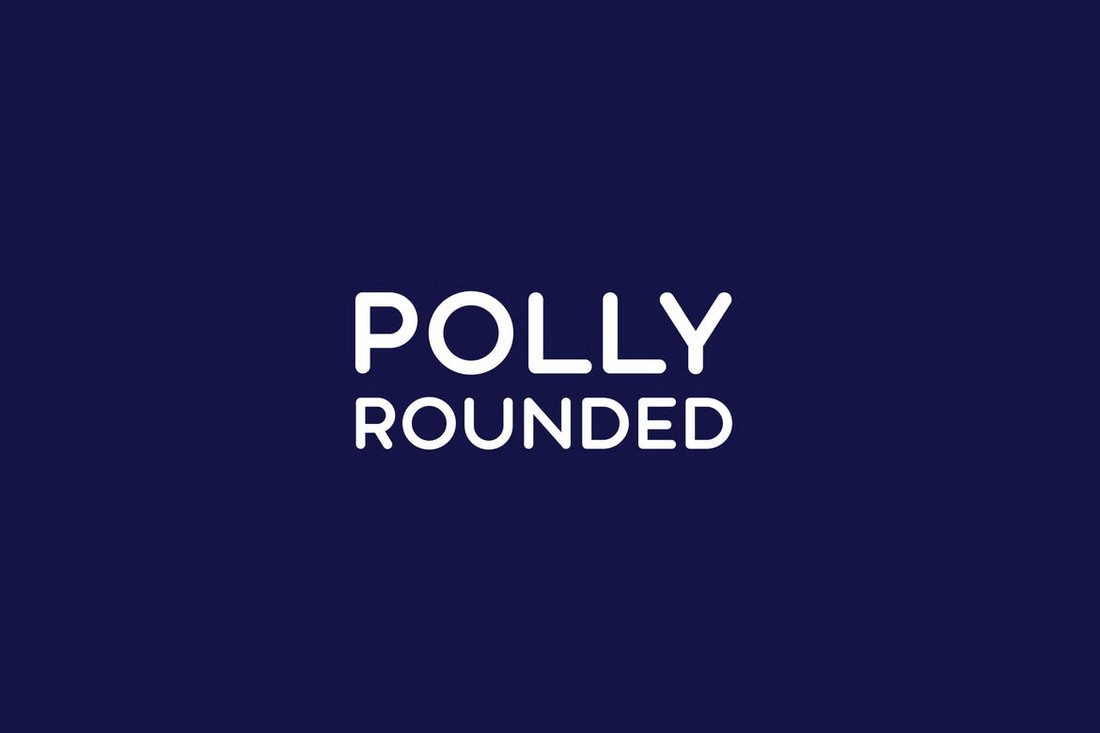 Polly is a modern rounded font that comes with a minimalist design. The simplicity of the letter design makes this font most suitable for designs related to modern businesses such as startups and corporate agencies.
Lucy – Rounded Font Family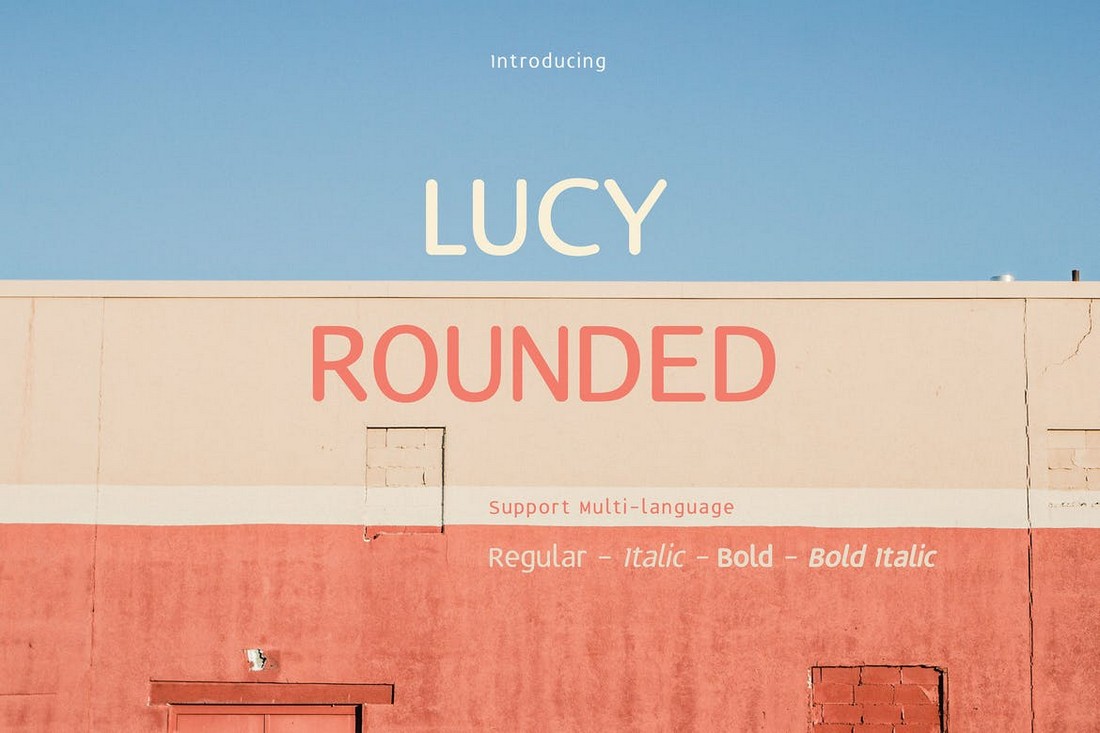 Another elegant rounded font with a geometric design. This font is available in several different weights and styles, including italics and even web font versions. It also features extended multilingual support for crafting designs targeting international audiences.
Lequire Rounded – Modern Logo Font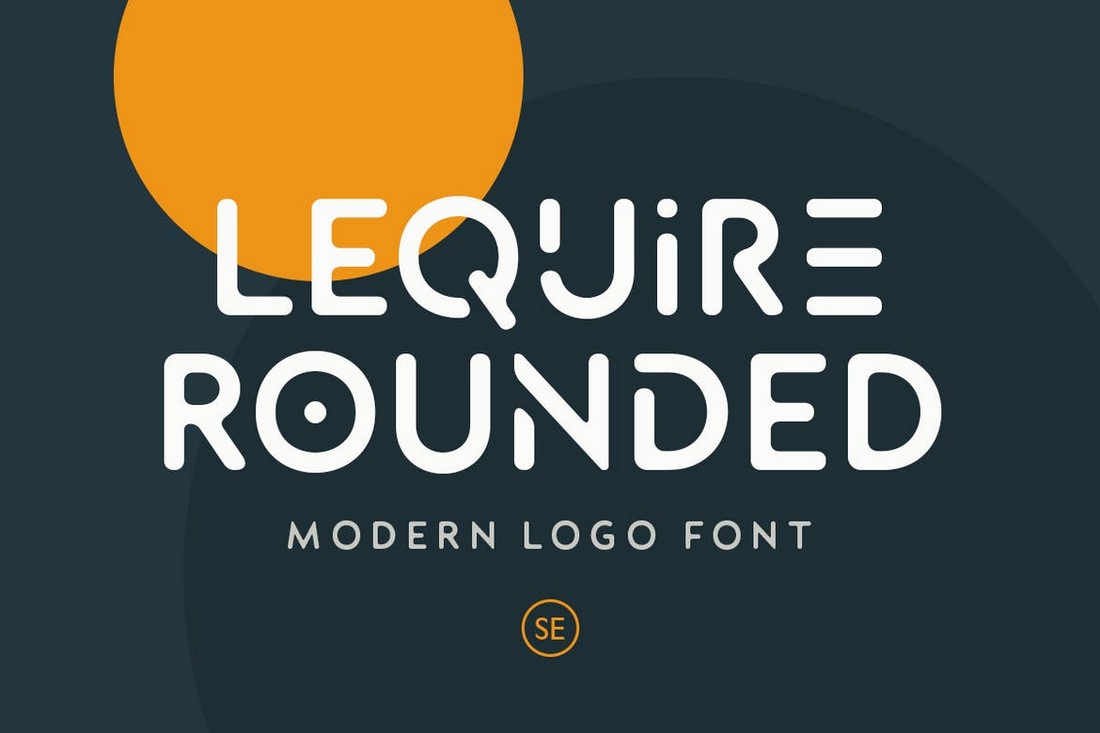 Rounded fonts are a great choice for designing logos as they help add a stylish look and feel to the logo layout. This rounded font is designed specifically with logo designers in mind. It comes with a futuristic design that makes it most suitable for technology and startup-themed logos.
Pulsar – Free Futuristic Rounded Font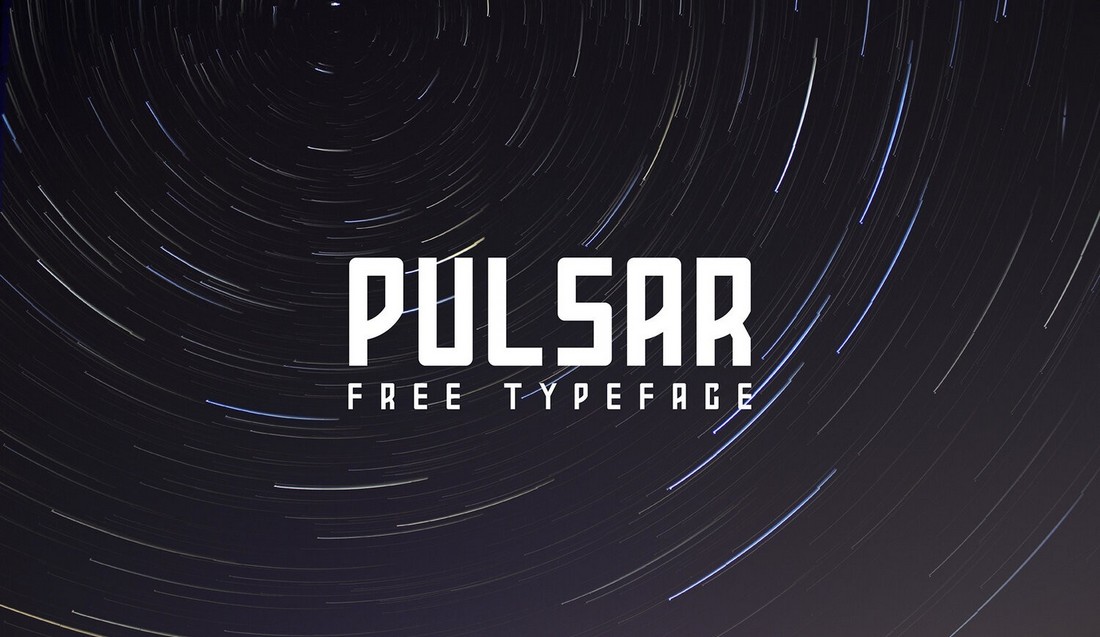 This free font is ideal for poster and flyer designs. It comes with a futuristic letter design with rounded edges. The font is free to use with personal or commercial projects.
Hanako – Free Rounded Sans Serif Font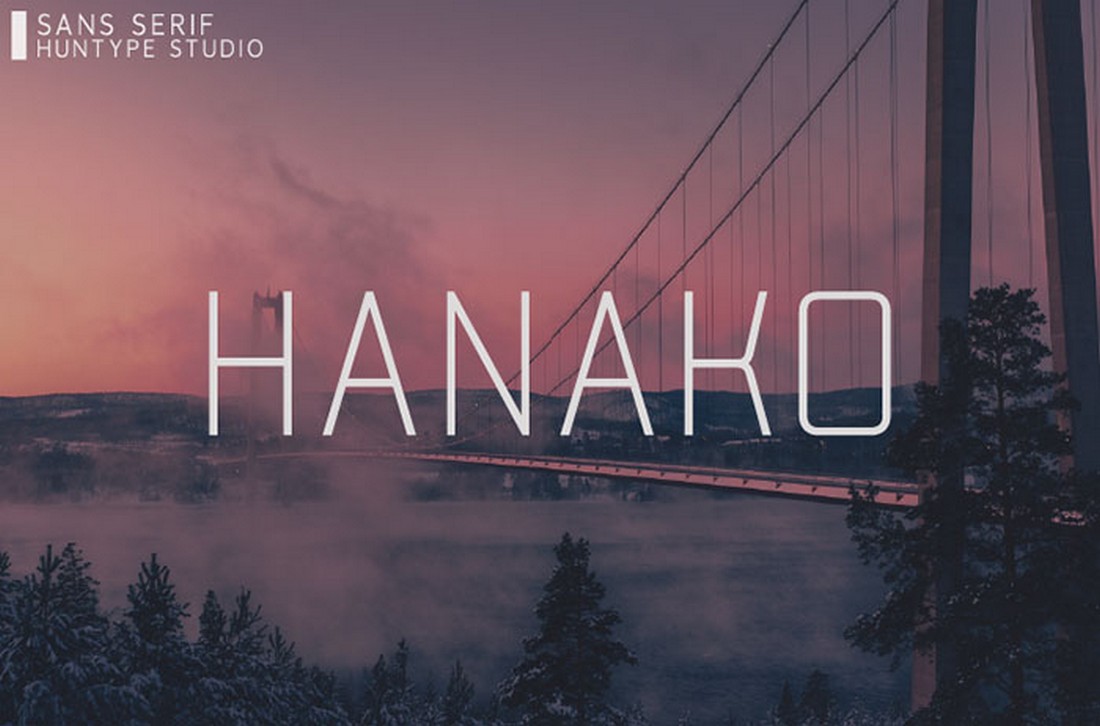 Hanako is a rounded font with a modern letter design. It features smooth rounded letters with light weights. The font is most suitable for creative design projects. You can use it for free with personal projects.
Nubolts – Rounded Sans Font Family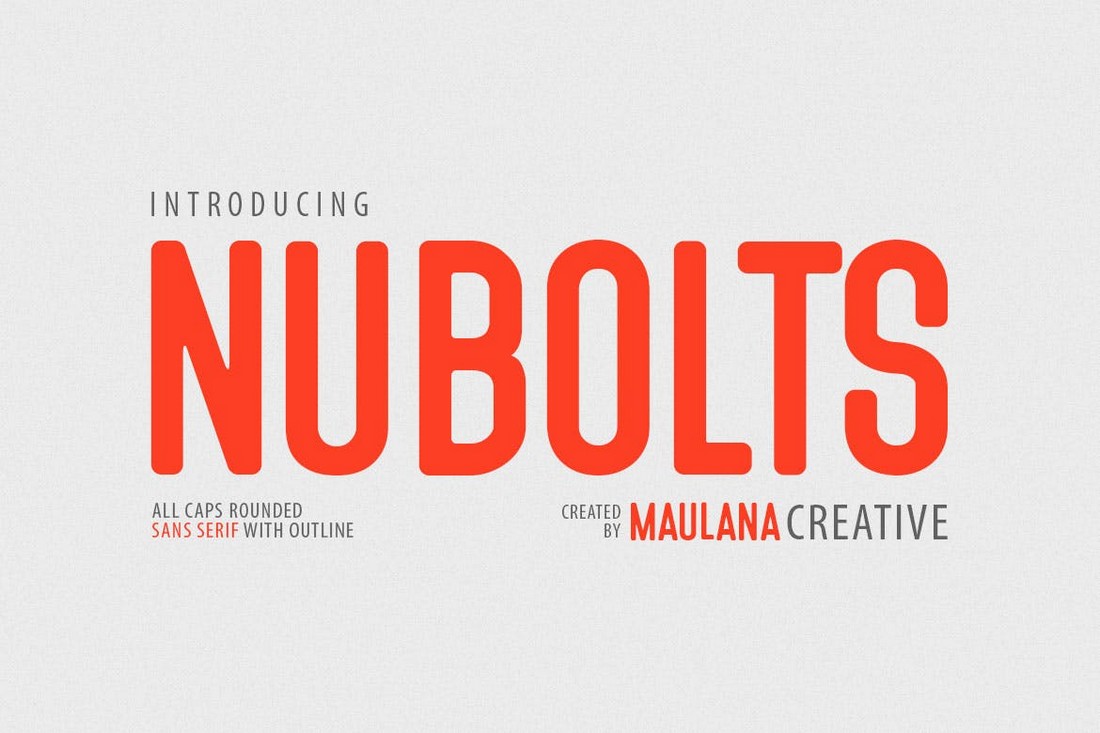 It's big, it's bold, it's all-caps, Nubolts is the font you'll want to craft giant titles for your projects. It comes in multiple rounded font styles and weights including regular and outline versions. The font also includes multilingual support.
Halcyon – Futuristic Rounded Typeface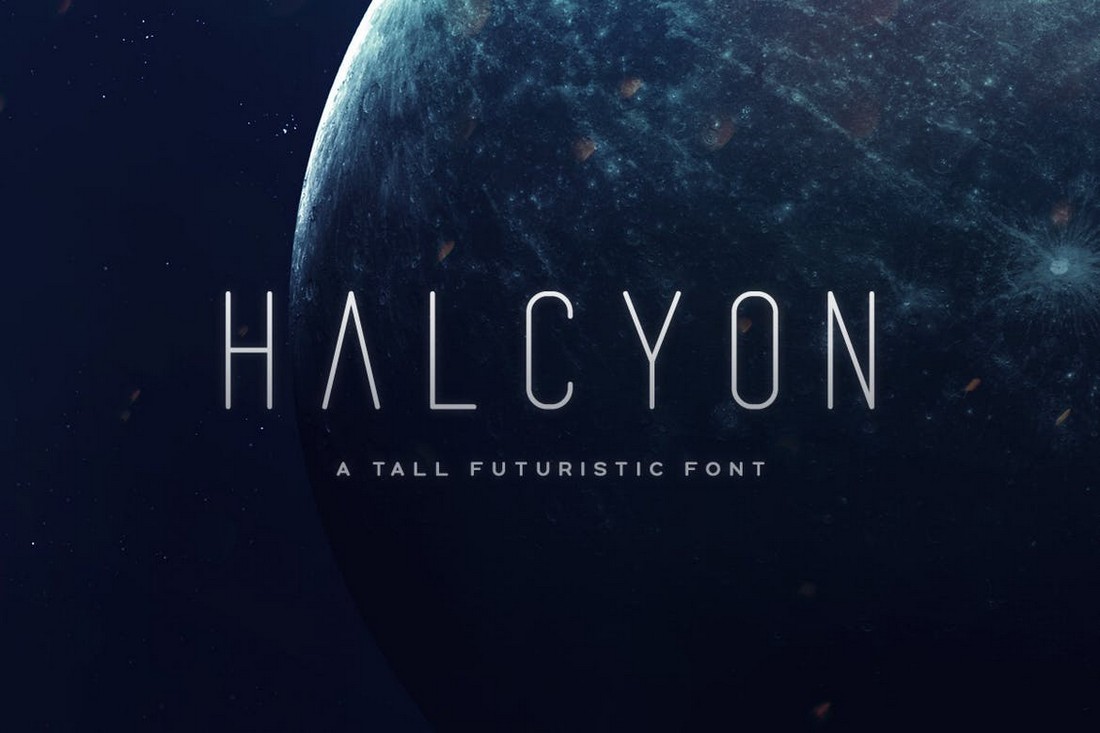 You can use this font to design modern titles for your posters and book covers. The font features all-caps letters with lots of alternate characters. This font is perfect for modern and futuristic-themed designs, especially for film posters and flyers.
George – Geometric Rounded Font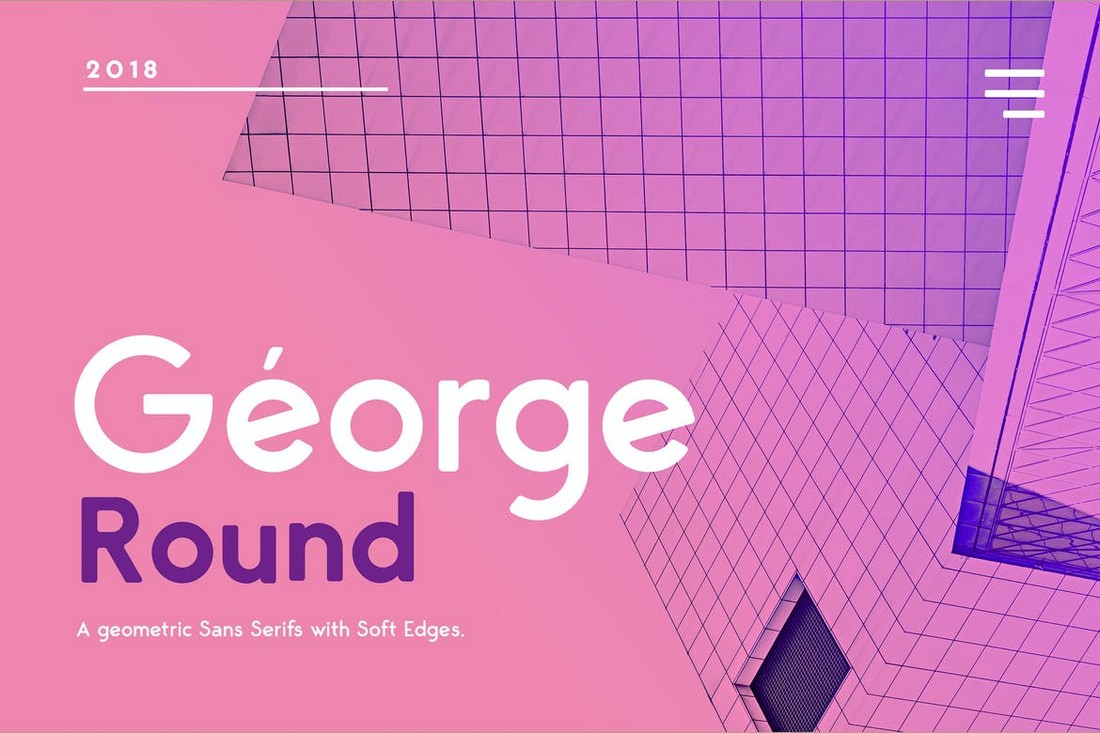 At first glance, you can see how amazing this font would look on a website header design. It's ideal for crafting titles and headings for social media and posters as well. Especially for business and professional designs. The font comes in 8 weights ranging from light to bold.
Alumatica – Classic Rounded Font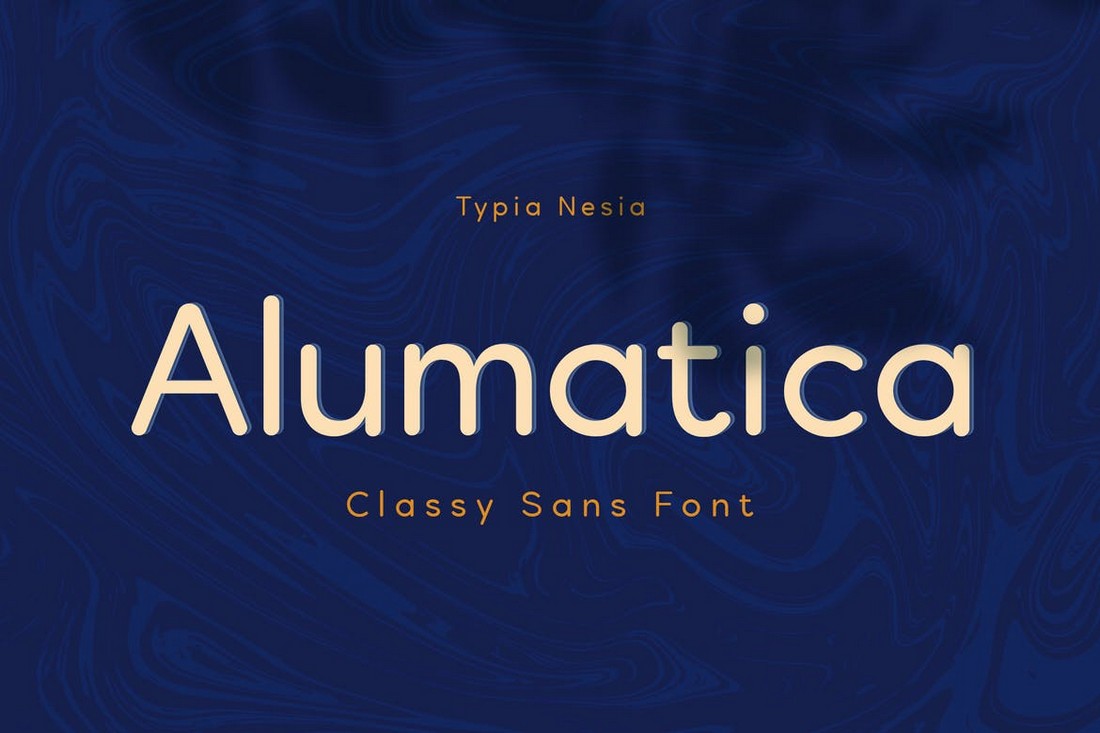 This elegant sans serif font features a smooth rounded letter design that will surely attract the attention of your audience. The font will fit in perfectly for luxury business and high-end branding designs. As well as social media and website header designs.
Nordin Rounded – Condensed Sans Font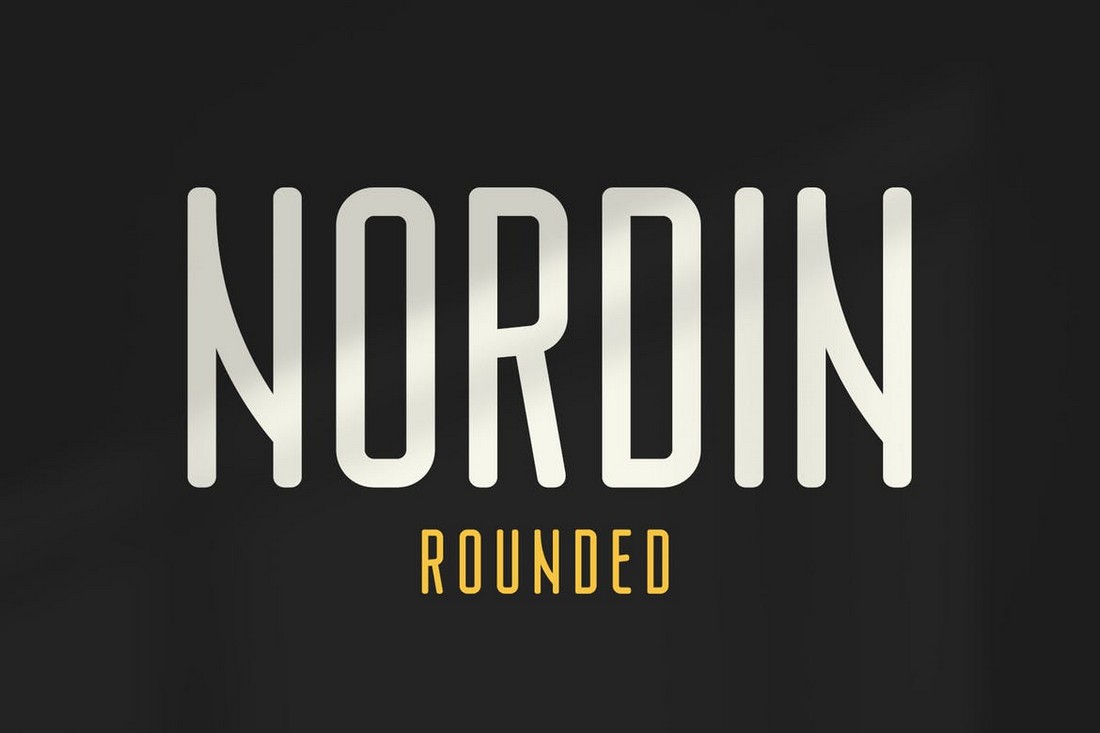 Nordin is a beautiful rounded font that comes with a condensed lettering style. The tall and narrow design of the letters makes this font a perfect choice for crafting bold titles for posters and banners. It's an all-caps font featuring ligatures, numerals, and multilingual support.
Phalang – Free Rounded Display Font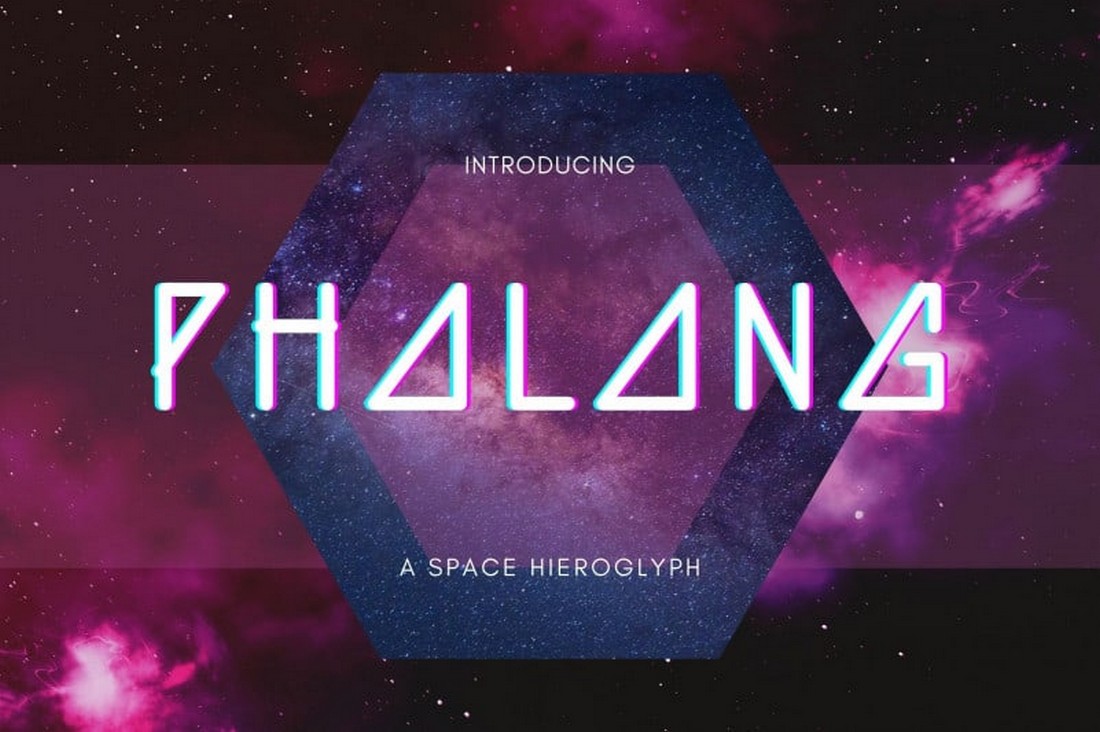 This is a unique rounded font featuring a retro-inspired letter design. Everything about this font screams retro and it's ideal for crafting titles for music-themed posters and flyers. It's free to use with personal projects.
Rotterdam – Free Retro Rounded Font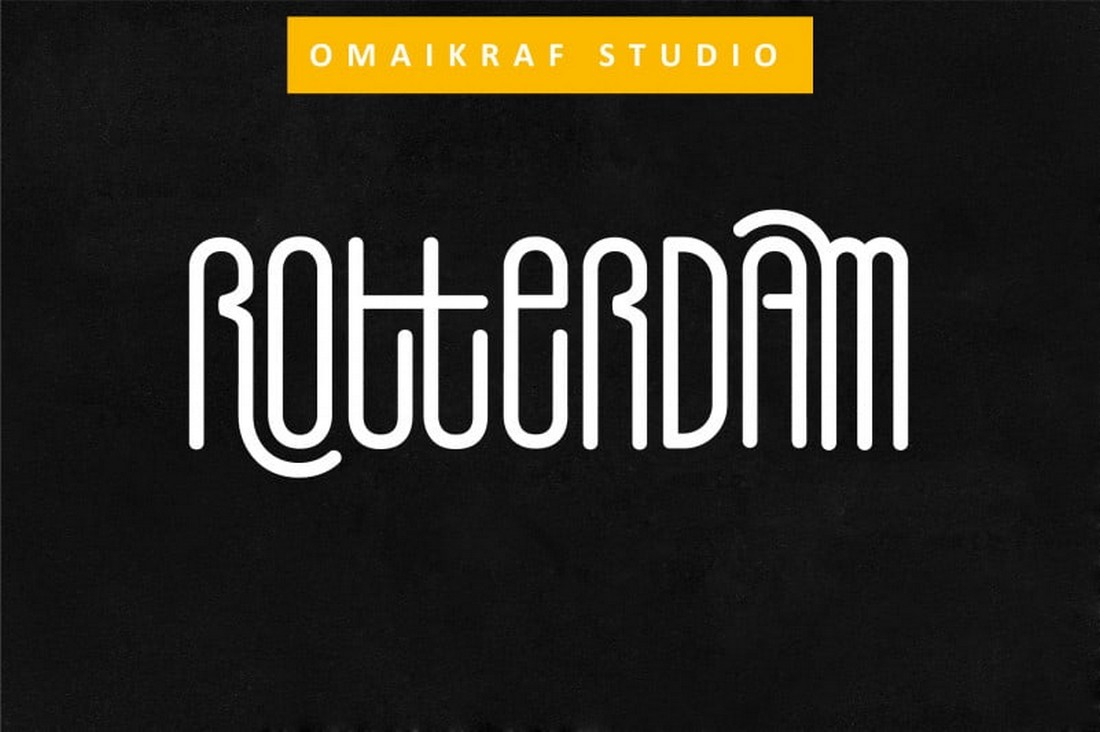 This free font also comes with a retro-vintage design. The tall and condensed letters gives it an even more attractive look. You can use this for free with your personal design projects.
Grand Halva – Elegant Rounded Font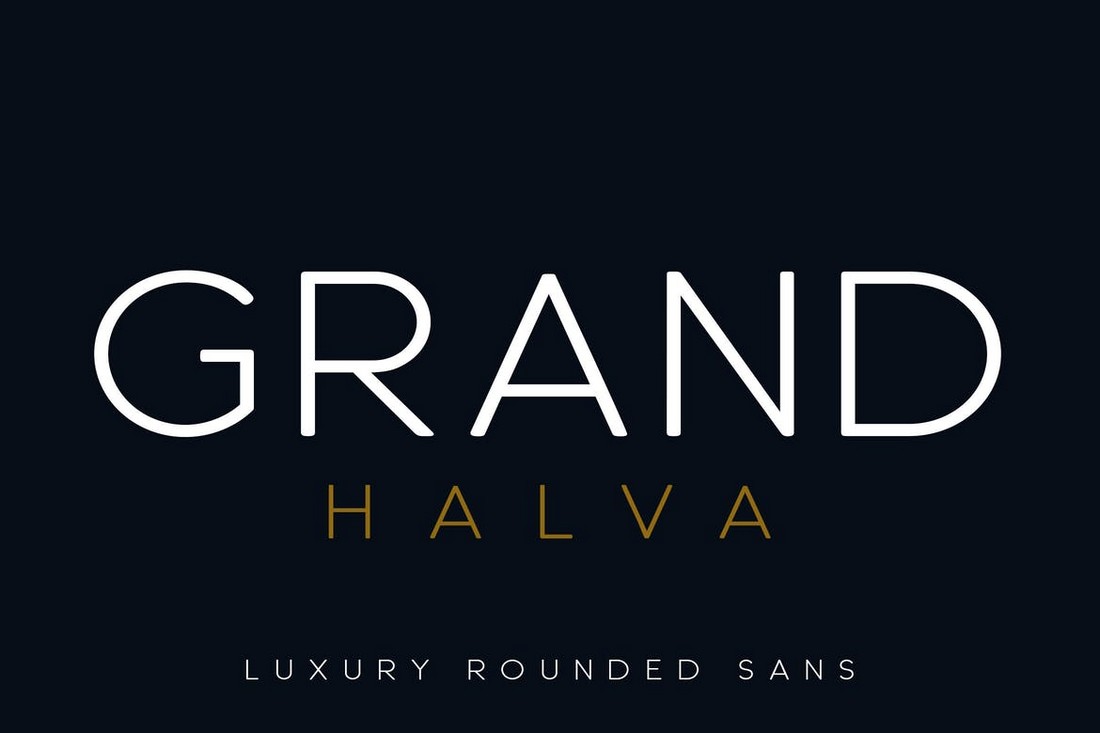 Just like its name, Grand Halva is a font that comes with grand design. It features an elegant rounded letter style that will look amazing with luxury branding designs. You can use it to craft titles, logos, badges, and much more.
Helios – Sci-Fi Rounded Font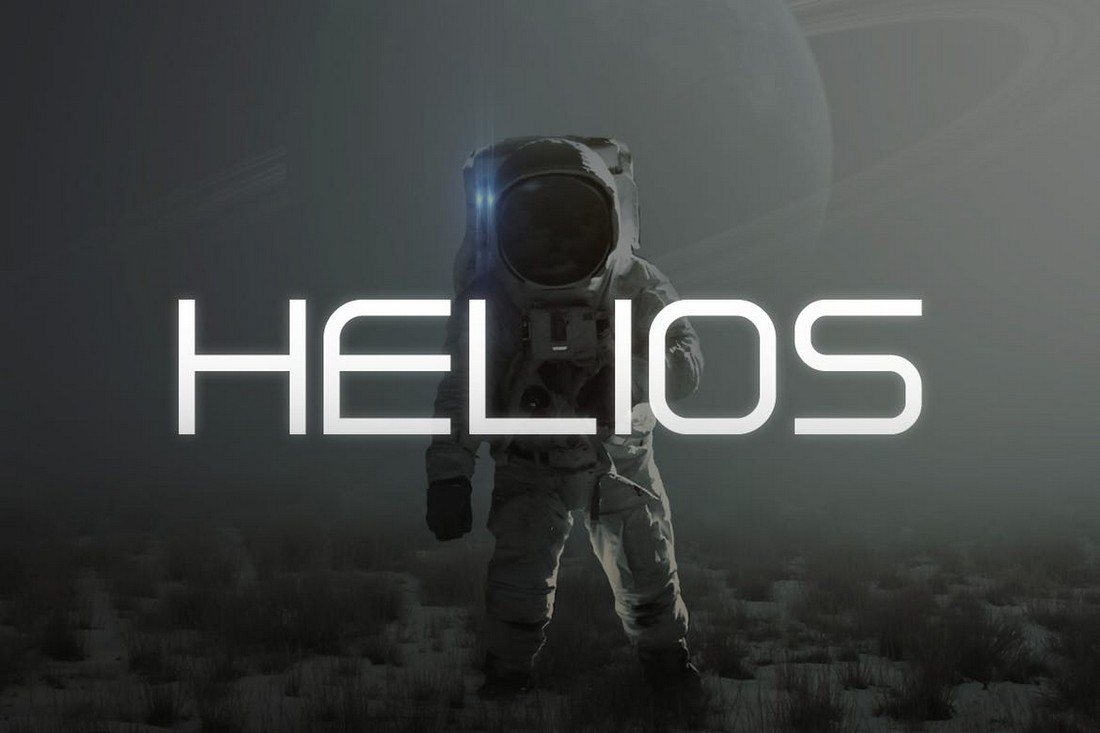 Helios is a sci-fi inspired font featuring an uncommon rounded design. This font features a set of all-caps letters with many alternate characters. You can craft unique titles and headings using this futuristic font.
Mint Round – Rounded Mirrored Font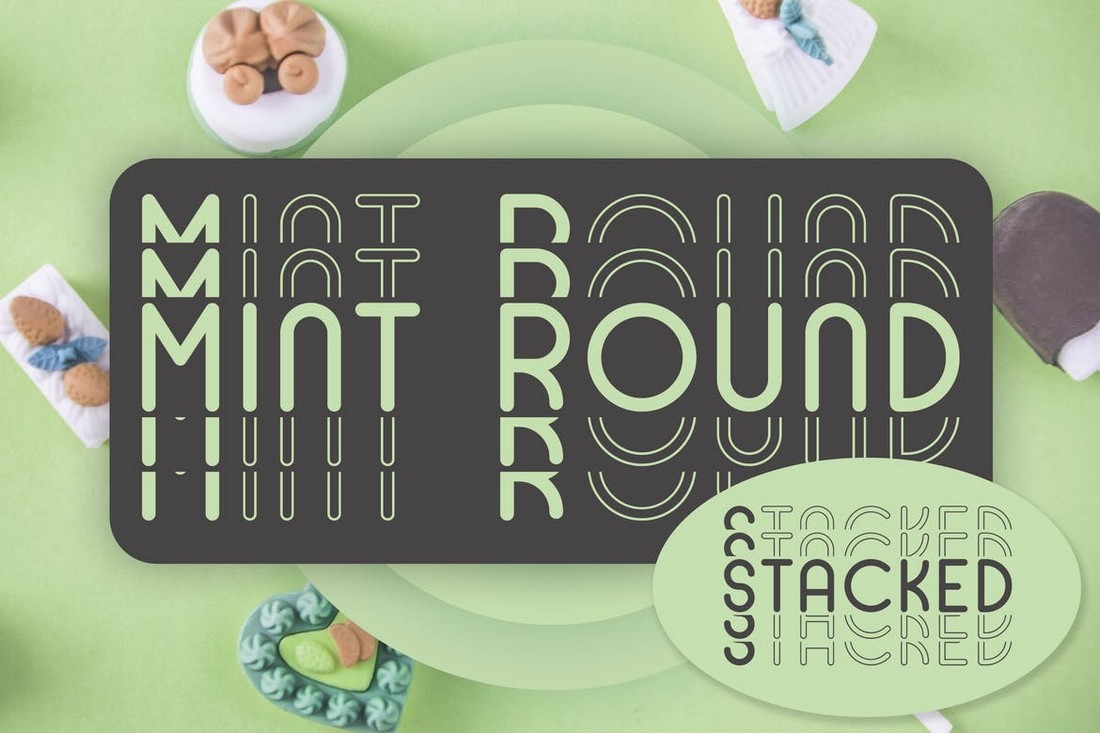 This is a stacked, mirrored, rounde font you can use to add a truly unique look and feel to your designs. This font may not be appropriate for all types of designs, but it will certainly help personalize your titles and headings.
Relica Trio – Rounded Sans-Serif Font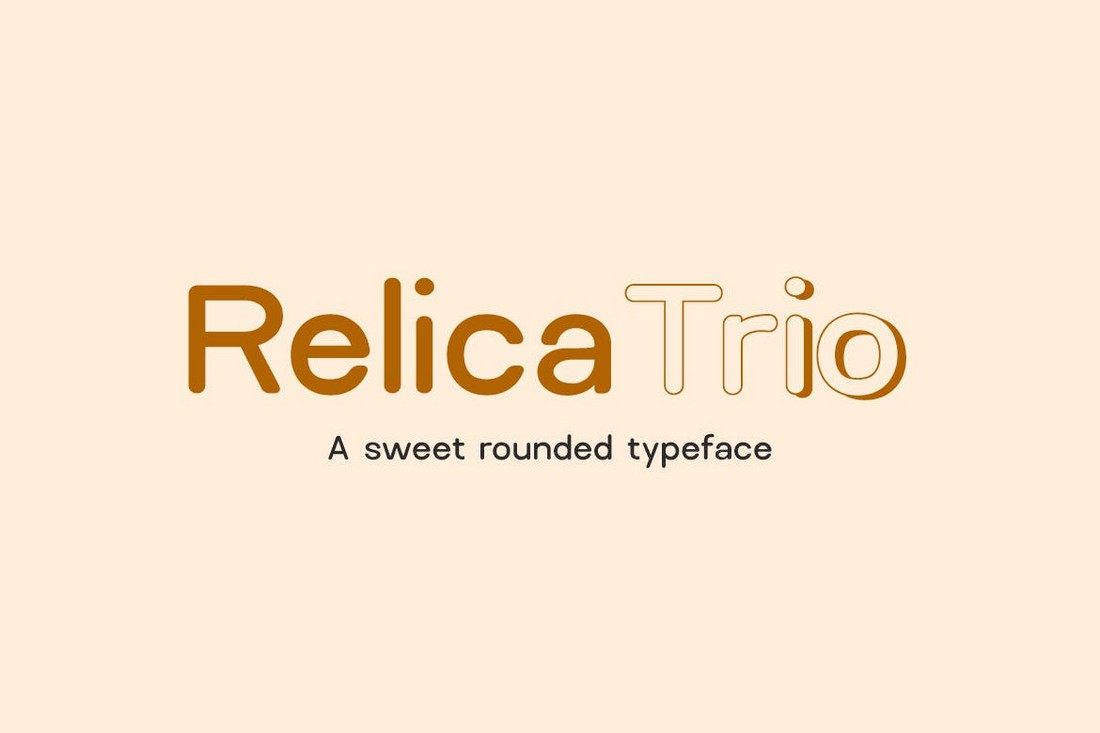 Relica is a beautiful font family that comes with three different styles including ones with retro and outline designs. This font is perfect for crafting everything from poster titles to logos and labels. It includes web font versions as well.
Alma Sans – Low-Contrast Rounded Font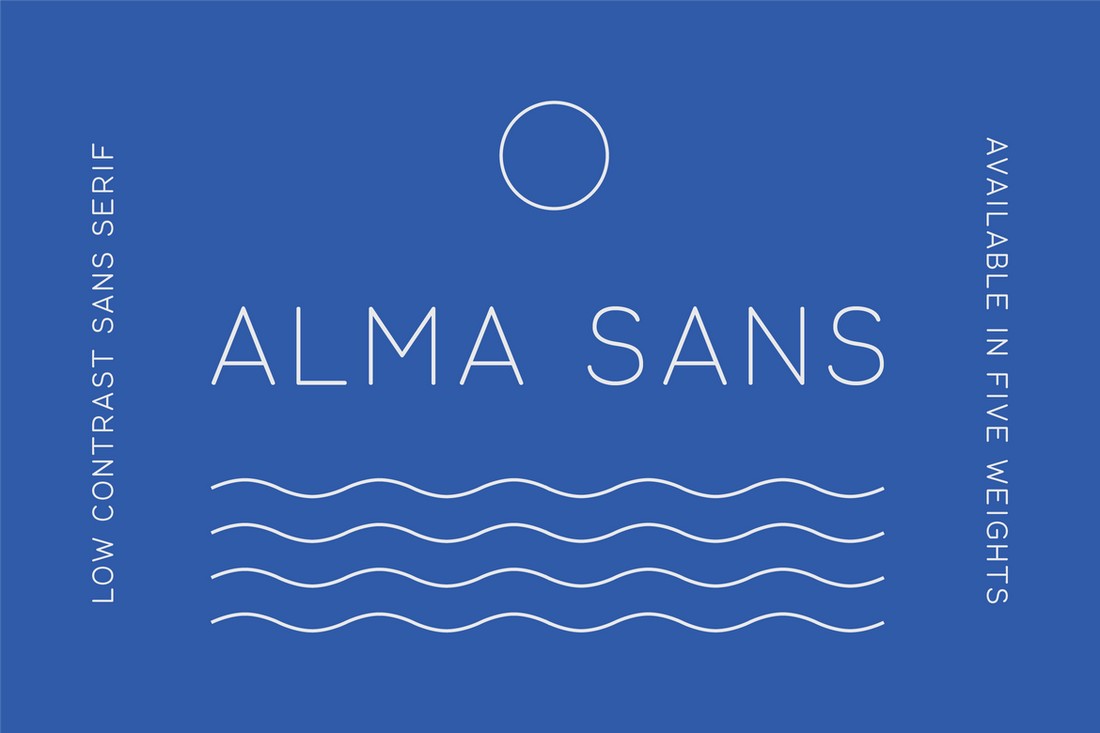 Featuring an ultra-thin and low-contrast design, this rounded font come with a modern and minimalist letter design. It will help you craft titles with clean and simple looks, especially for startups and creative agencies.
ESPION – Modern Rounded Font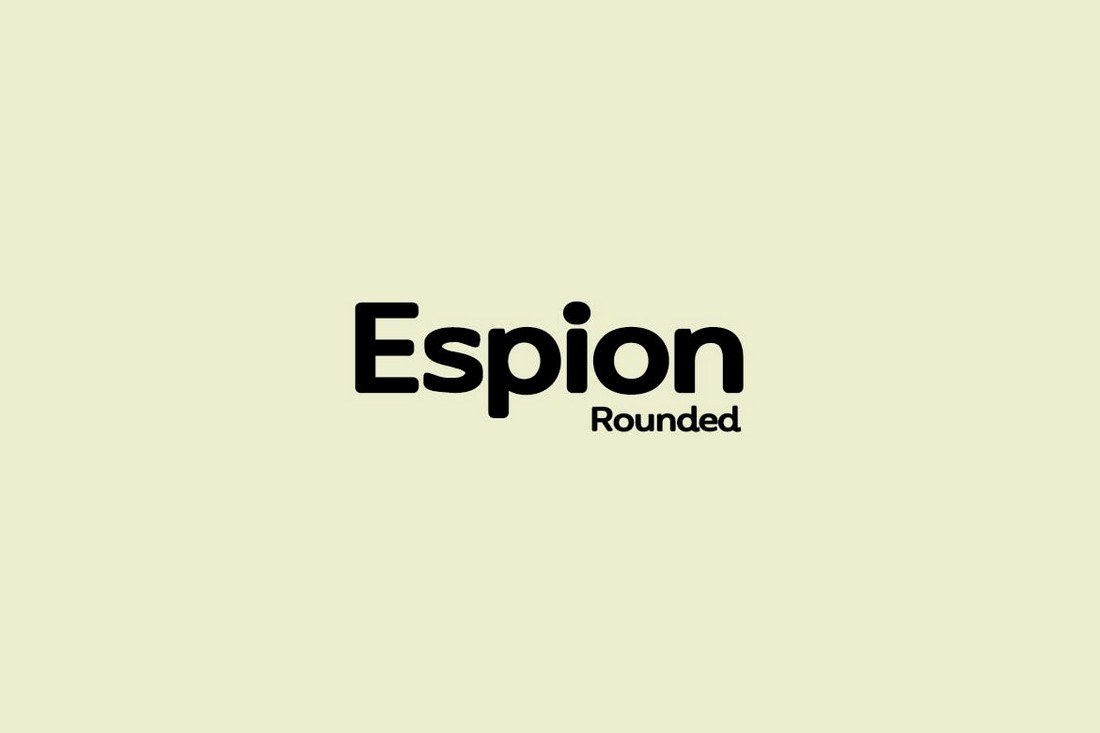 Espion is another modern font with a rounded letter design. It also features a very clean letter design that makes it suitable for many different types of projects. The font includes both uppercase and lowercase letters.
For more great font inspiration, check out our best poster fonts collection.