September Product Updates
September 2020 will be remembered in Weblium as the month when we released some of the most requested features: online store, password-protected pages, hiding blocks on mobiles. We also advanced with CRM and in-built website analytics. So make yourself comfortable and let us tell you more about our harvest.
Online store
So, Weblium online store is now a reality. Present your products and sell online right on your Weblium website. The store is already available on all Pro sites at no extra cost. Also included in the 14-day free trial period.
Key store features:
SEO friendly

Adaptive for all screens

Automatic style settings

250+ ready-to-use templates

Flexible editor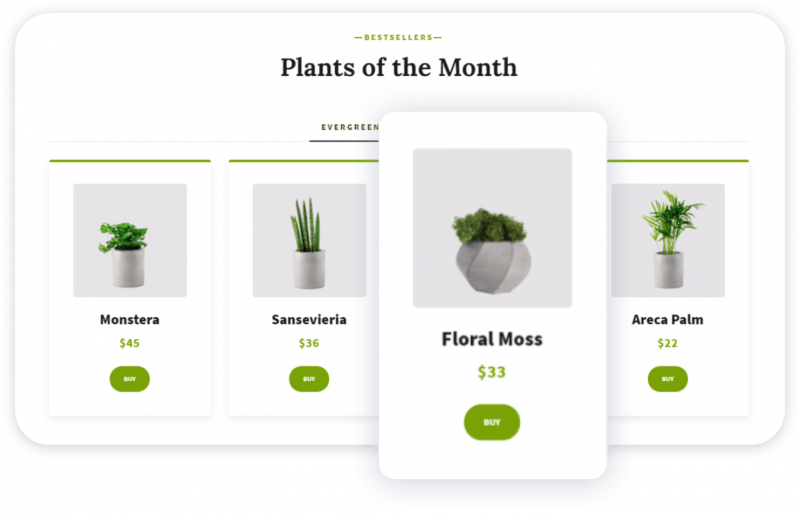 Start Online Store
Weblium CRM
Discover more advanced features in Weblium CRM
Customer Management
We've added a new section to the CRM — Customers. In terms of CRM, customers are all your past, current, prospective leads. So basically, the new section acts as a client base.
You can add customers manually, or link deals with contacts — CRM now allows you to automate more and do less manual work.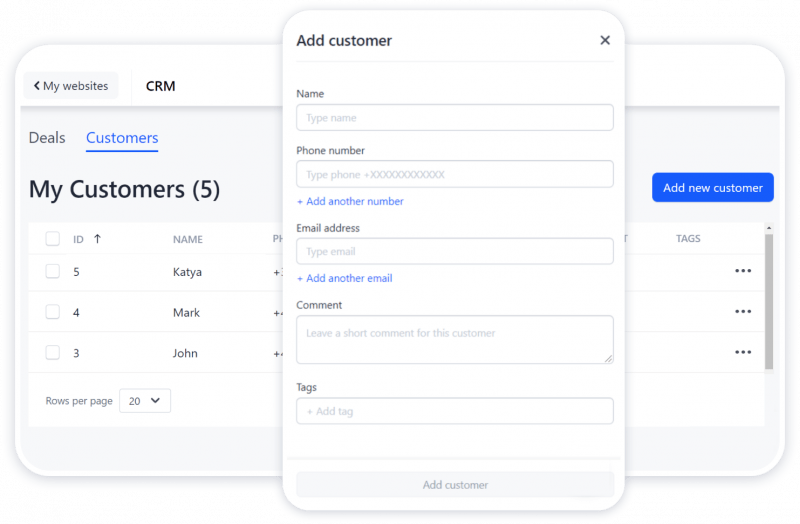 Move Deals within Funnels
If you are working with multiple contact forms, the number of deals you receive may be overwhelming. To separate the requests streams, it's recommended to create multiple funnels for different purposes. And now you can easily move deals within these funnels while keeping all the deal details intact.
Closing Deals
Close deals with Win/Lost status to see how your business is thriving. Once you do so, the Days open counter will stop. In the future, we're planning to add filters and hide lost deals from the CRM, so stay tuned.
Password-Protected Pages
Protect some of your website pages with a password and give access to them to the selected people only. The ingredients you need are a page you'd like to hide, a pop-up, a contact form, and a secure password that you'll share at your own discretion.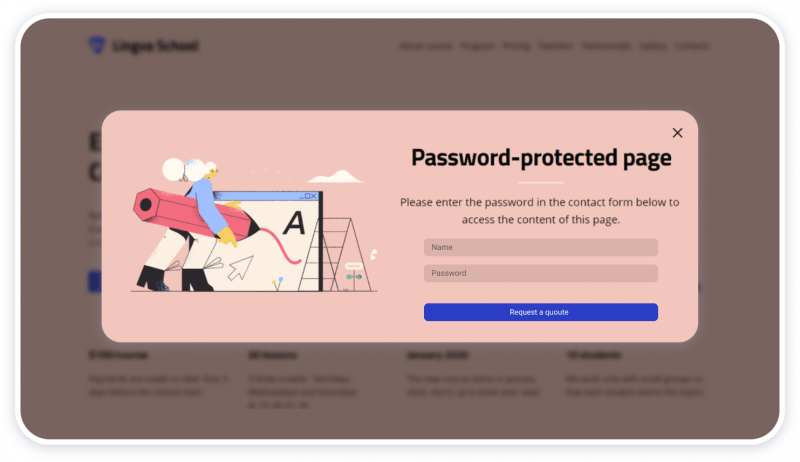 Hiding Blocks on Mobile
Ever wondered how to make the mobile view a bit different from the desktop? Well, now you can hide some blocks on smaller screens, no coding needed. We've added a simple switch in the block settings that allows you to switch the block off/on with a single click.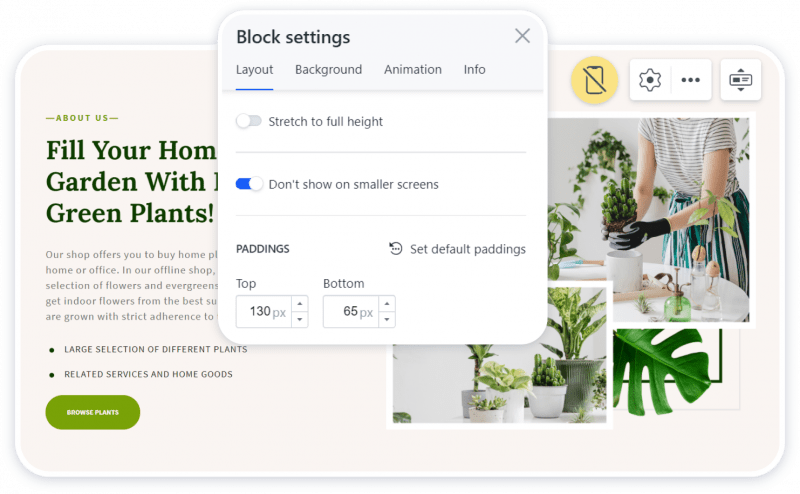 Sessions in Site Statistics
Weblium free statistics tool now lets you view sessions — uninterrupted visitors' interactions with your site. It's convenient to use this parameter together with the number of unique visitors — if the ratio of sessions to unique visitors grows, this means that users are returning to your website.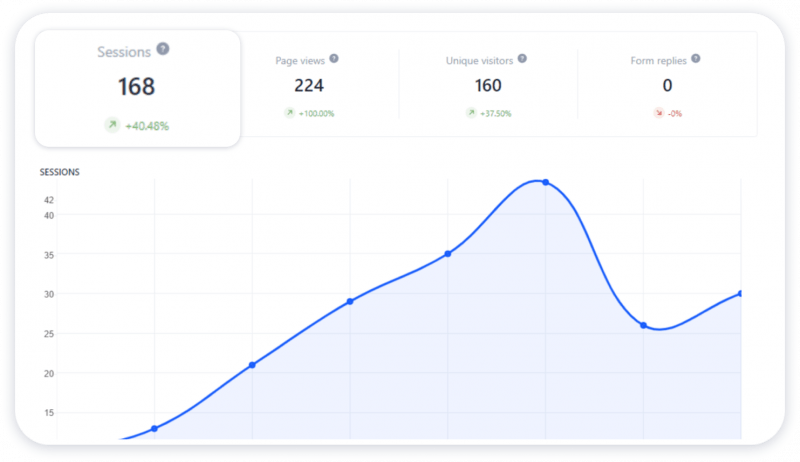 Website Folders
If you are creating websites for clients, you may be storing multiple projects at the same time which could look disorderly. No more! Create website folders for different purposes and move the sites between them for better management.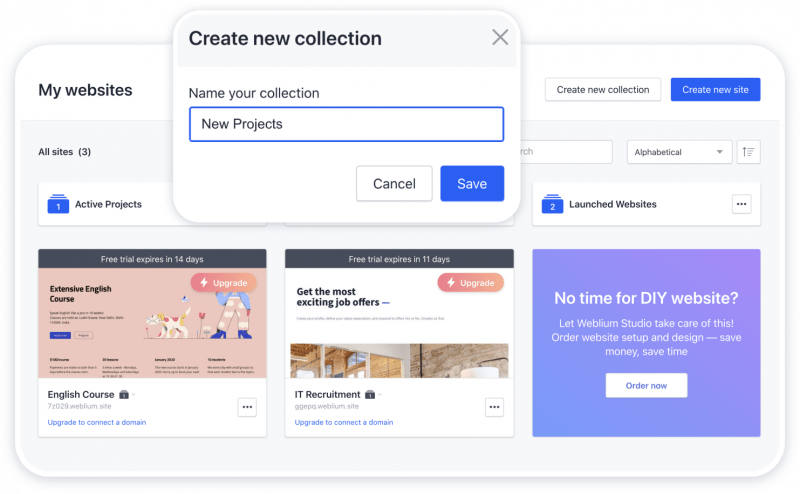 New September Templates
Boxing Club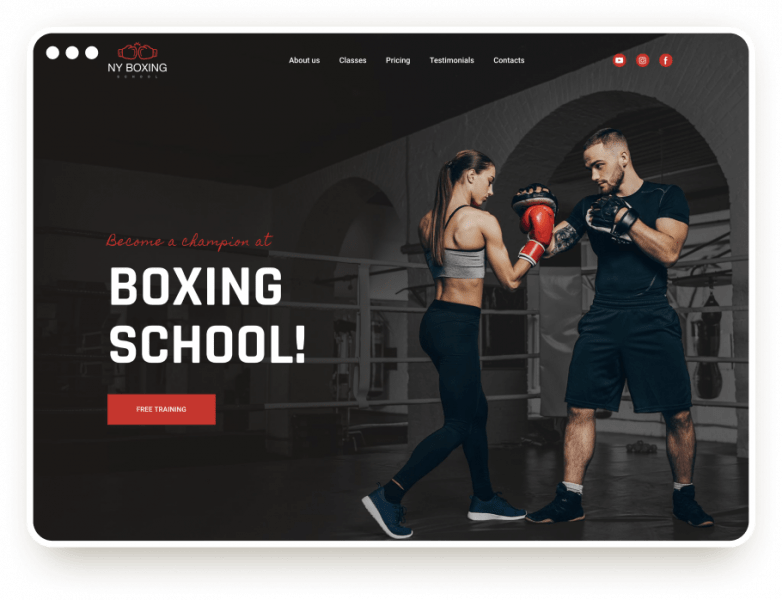 IT Recruitment

Model School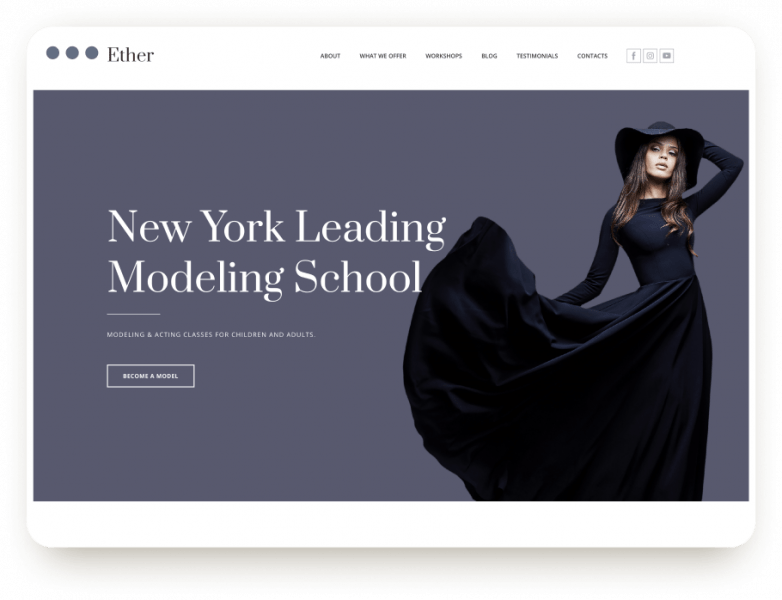 Wedding Salon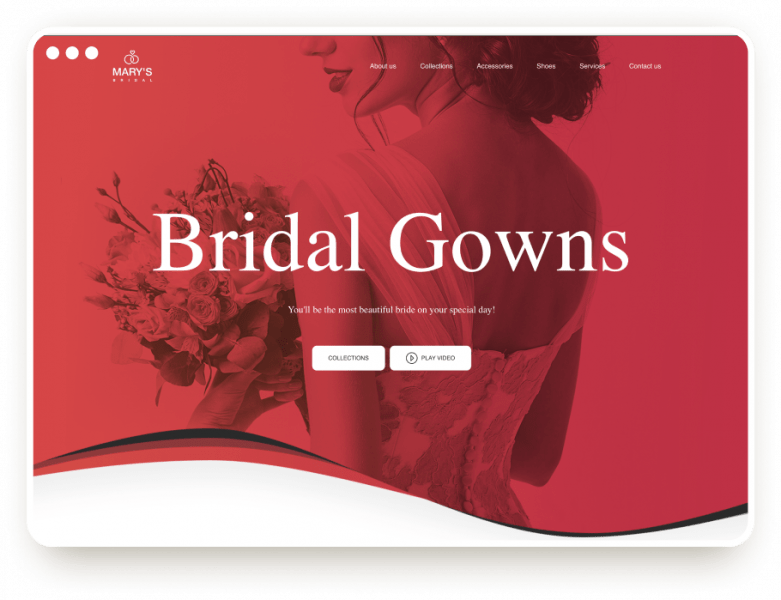 Video Blogger Courses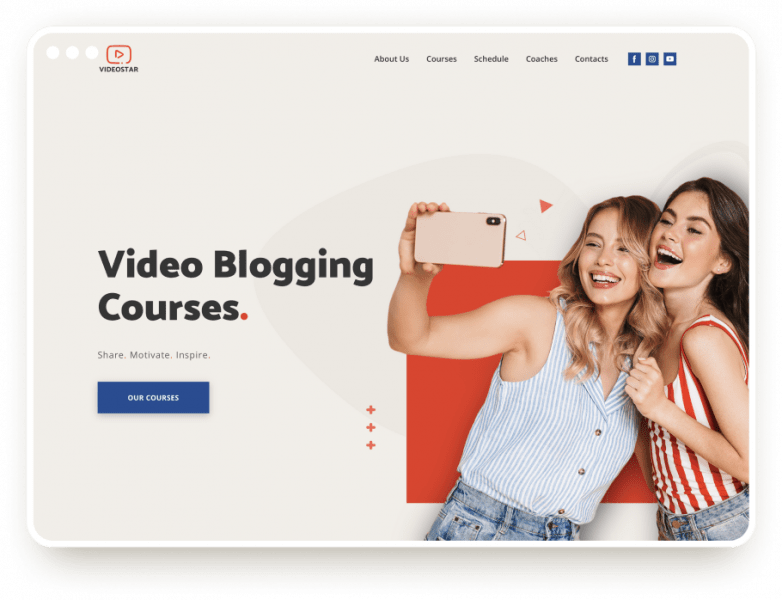 Veterinary Clinic