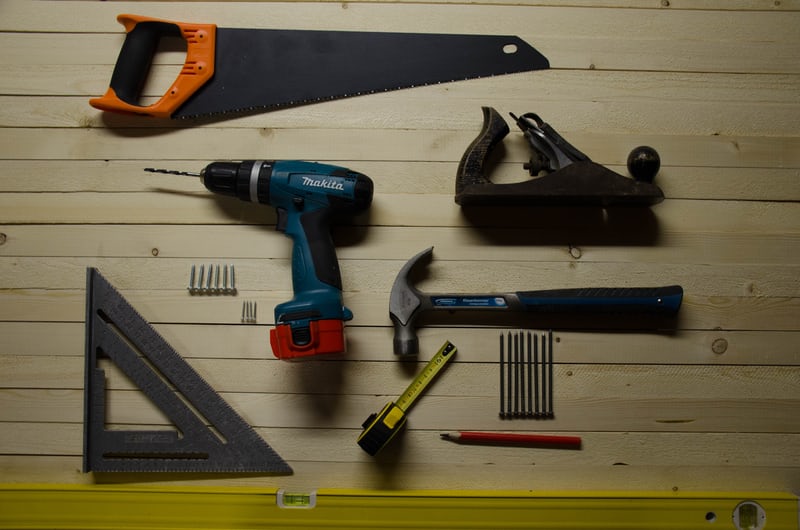 10 Google SEO Tools to Boost Leads for Your Business
When it comes to search engine optimization (SEO), nearly everything you do comes down to Google. The goal is to get your content to the top of Google search rankings, which you have to harness Google's many algorithms to do.
Despite mostly involving only one platform, SEO can quickly become complicated if you try to do it all on your own. One solution to that issue is to get help from an SEO agency like WebFX, which has been in the industry for over 20 years.
But alongside partnering with a marketing agency, you can improve your results with the help of Google SEO tools. Google has created an array of online tools to help you maximize your SEO's effectiveness, and we'll go over 10 of them below.
Read on to learn more, and then give your SEO yet another boost by partnering with WebFX. Call us at 888-601-5359 or contact us online to get started today!
Our digital marketing campaigns impact the metrics that matter most!
Over the past 5 years, we've generated:
1.5 Billion
in client revenue
4.6 Million +
leads for our clients
1.8 Million
client phone calls

Learn more about our results
10 Google SEO tools
Google's SEO tools encompass a range of features, from helping you find keywords to viewing website metrics. These are far from all the options Google provides, but they represent some of the best free Google SEO tools available.
1. Google Search Console
One of the first tools you'll want to take advantage of is Google Search Console. Search Console essentially allows you to see how Google is receiving your website. If there's something about your website causing it to get penalized in search results, Search Console will tell you.
While it requires some setup with your website, the results are worth it. SEO is all about making Google like your website. Google Search Console is such a valuable tool because it tells you right up front whether or not you're succeeding.
2. Google Autocomplete
Easily the simplest of the SEO tools from Google is one you've already used countless times without even trying to. When you go to the Google search bar and start typing in a keyword, the autocomplete feature provides a drop-down menu of terms it thinks you might be typing.
These terms are based on what people commonly search, which means they can give you a great sense of what keywords you should target with your SEO content. Autocomplete typically only shows seven or eight results, so it's not comprehensive, but it's an easy way to start.
For a faster keyword tool, you can also try our own KeywordsFX tool!
3. Google Keyword Planner
Google Autocomplete is great for finding some keywords to use. Sometimes, though, you need more extensive results to choose from. That's why you should take advantage of Google Keyword Planner.
On top of providing more keyword suggestions, Google Keyword Planner will give you information about monthly search volume and competition that you can use to determine which keywords to use.
4. Google Analytics
One of the best free Google SEO tools is Google Analytics. Like Google Search Console, Analytics lets you view metrics about your website. Some of those metrics are the same, but others are unique to Analytics.
The main difference between Search Console and Analytics is that while Search Console focuses on Google's perception of your website, Analytics is more concerned with what's happening on the site. It shows you data about site traffic and conversion rates, among other things.
5. Google Alerts
Sometimes you'll need to find fresh keywords to use in your content, and in those cases, you'll likely use Google Keyword Planner. Other times, though, you'll already have a specific keyword in mind that you want to keep up with.
That's when you'll want to break out Google Alerts.
Google Alerts helps you track what's going on with specific keywords in Google. For example, you could set up alerts for the name of your business to see how many people are searching for you. You could do the same for your competitors' names to see what you're up against.
WebFX SEO Checker
it's Comprehensive.
it's Immediate.
it's FREE.
6. Google Trends
Google Trends is another one of the SEO tools from Google that can help clue you in on what keywords to target. Rather than providing you with initial ideas, however, it can give you insight into the keywords you've already found.

When you look up a keyword in Google Trends, you can see its popularity in search results over time. If you look up a keyword and find that interest in it is decreasing rapidly, you probably don't want to use it. A keyword with a recent spike, though, is one you might want to target.
7. Google My Business
Google My Business is another of the best SEO tools out there because it doesn't just let you view information about your business — it lets you provide that information. By keeping your business information up-to-date, you can ensure people are getting accurate search results.
If you've ever looked up a company and have been shown its address, phone number, hours, and other information, you've encountered Google My Business. You can submit the same information for your own company so users will have an easy way to find you.
8. Google Data Studio
As great as it is to have access to all the information in the various Google SEO tools, it can become a bit hard to manage when it's spread out across so many platforms. Things would be much easier if you could bring that information together into one place.
Fortunately, that's exactly what Google Data Studio allows you to do.
It integrates with tools like Google Search Console and Google Analytics so that you can import that data directly. Then you can use Data Studio to organize it into charts and graphs that you can use.
9. Google Tag Manager
We've already looked at some tools that allow you to see user behavior on your website, like Google Analytics. But that behavior is monitored and recorded through website tags, and those tags often require some degree of management.
Google Tag Manager is one of the best SEO tools for doing this. Often, updating tags requires waiting in a queue, but Tag Manager works around that. You can quickly and easily edit your website tags to track the information you want.
10. Google Mobile-Friendly Test
Last on our list of the best free SEO tools is the Google Mobile-Friendly Test tool. Google ranks websites not based on their desktop format, but by how they appear on a mobile device. For your SEO to be even remotely effective, your website has to be optimized for mobile.
The Mobile-Friendly Test tool makes it easy to find out if this is the case. By inputting your website, you can get fast feedback on whether it's mobile-friendly. If it's not, the tool will tell you what you can do to fix it.
Drive your SEO even higher with WebFX
These Google SEO tools will do a lot to help you see how you can improve your SEO, but at the end of the day, it's still up to you to figure out how to apply that information and make your SEO truly better.
If you're not entirely sure how to do that, don't worry — WebFX has your back. Our team of over 200 digital marketing experts would love to help you boost your website in Google search rankings, and we have all the knowledge and commitment to make it happen.
To partner with us, just give us a call at 888-601-5359 or contact us online today!