7 Best Instagram Tools for Designers in 2021
As one of the most popular social media channels, it is important to make the most of your presence on Instagram. This applies to business and individual brands.
Your photos, videos, stories, and reels can say a lot about you and your business. Much of that starts with a good design that's representative of the work you do.
Here, we've collected seven of the best Instagram tools to help you make the most of creating and sharing online.
Combin Scheduler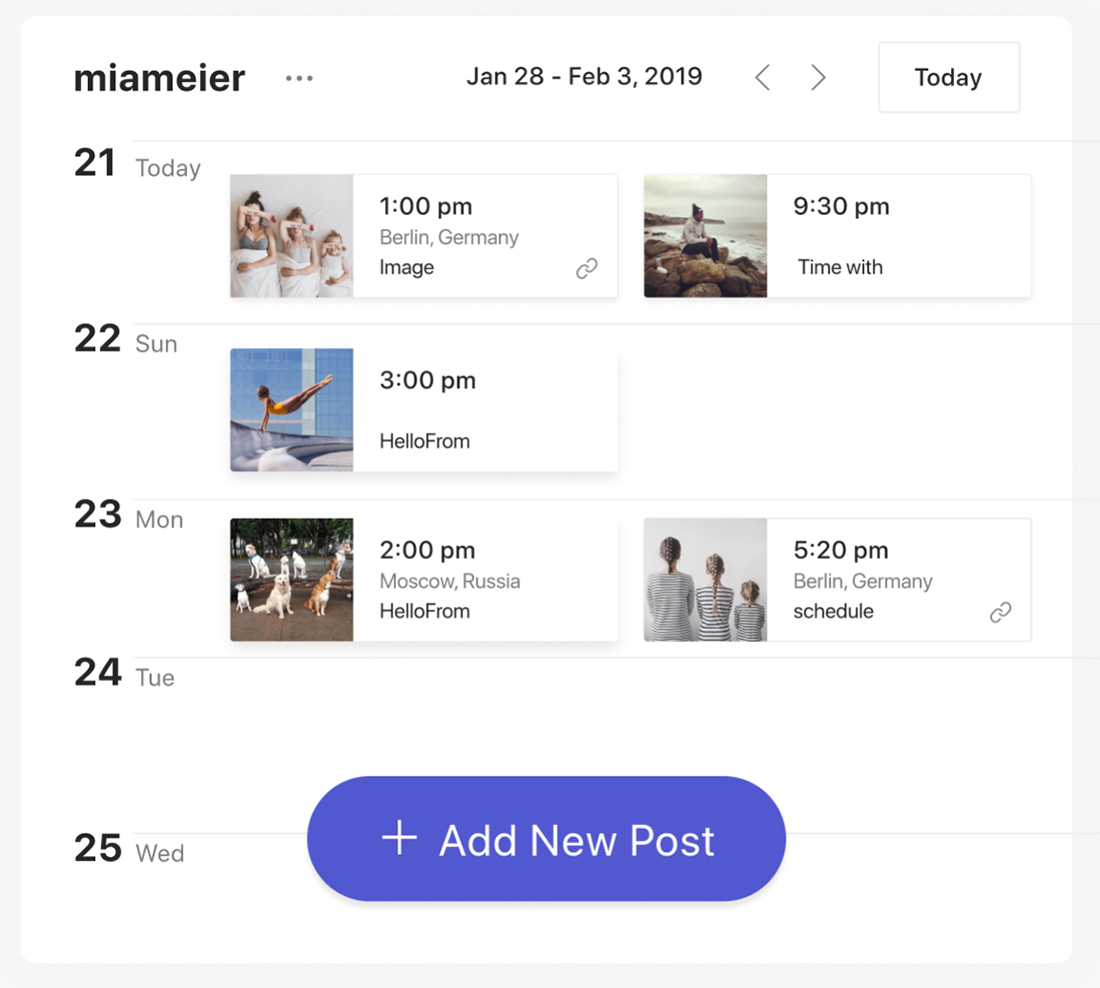 The Combin Scheduler is the tool every superuser on Instagram needs – it allows you to visually organize and schedule content on your computer. You can schedule stories and posts for auto-publishing to make your feed easier to manage.
And it's free to use. The tool allows you to schedule or post instant, includes an image editor, location tagging, use hashtags and mentions, and bulk upload stories.
You can also use Scheduler to style your Instagram grid layout for the best display.
The tool includes a free version and paid options for added capacity, and it's a helpful way to regularly get more Instagram followers!
4K Stogram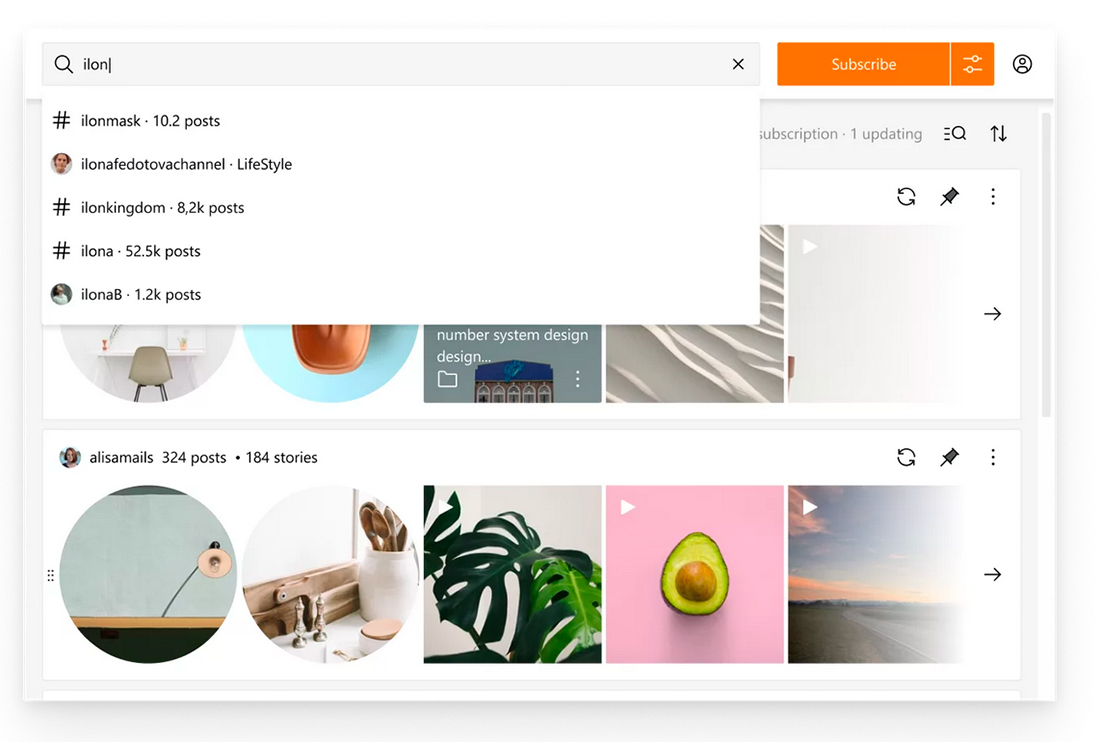 4K Stogram allows you to download Instagram content, including photos, accounts, hashtags, and locations in one easy tool. It's easy to search and sort and you can download multiple pieces of content at one time.
Not only can you snag posts, but also stories and highlights – this is a huge help for designers and marketing pros that need to save elements for sharing off the social network. You can download using multiple options, such as by username, hashtag, or location. (This also extends to private content with user permission.)
The best part about this tool is that it helps you create a backup copy of your Instagram account.
There are free and paid versions of 4K Stogram.
Combin Growth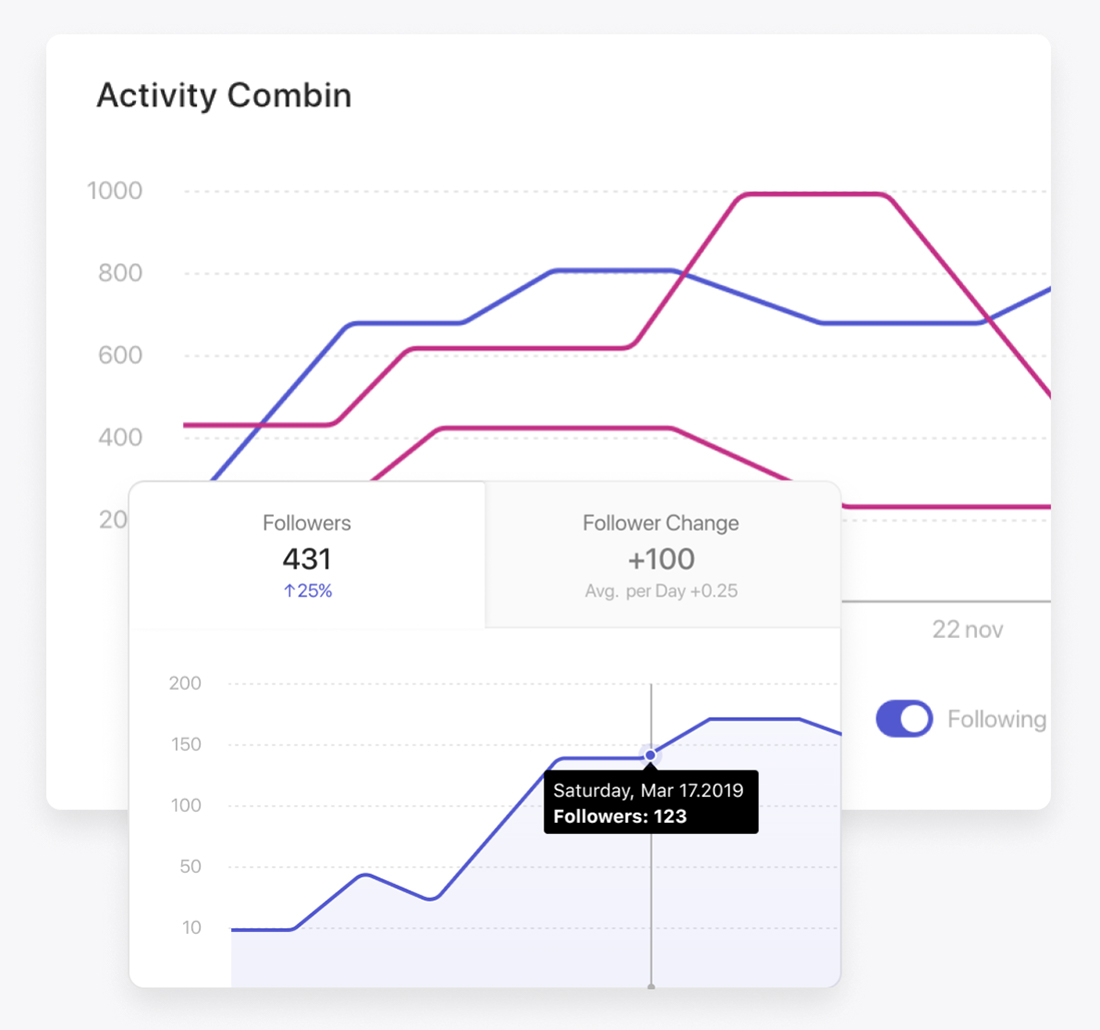 Have you ever wanted to better search and target specific users on Instagram? Combin Growth is a tool that helps you do just that, powering your design and marketing efforts.
The tool includes everything you need to help grow a following on Instagram. The best part might even be enhanced statistics and performance reports. It runs from your desktop to make working with Instagram an easier part of your workflow.
Other key features of the tool include an advanced Instagram search, targeting, machine learning user analysis, audience management and export, automations, and the ability to manage multiple accounts. You can also use it to help find potential influencers in your area.
The tool includes free and paid options.
Be Funky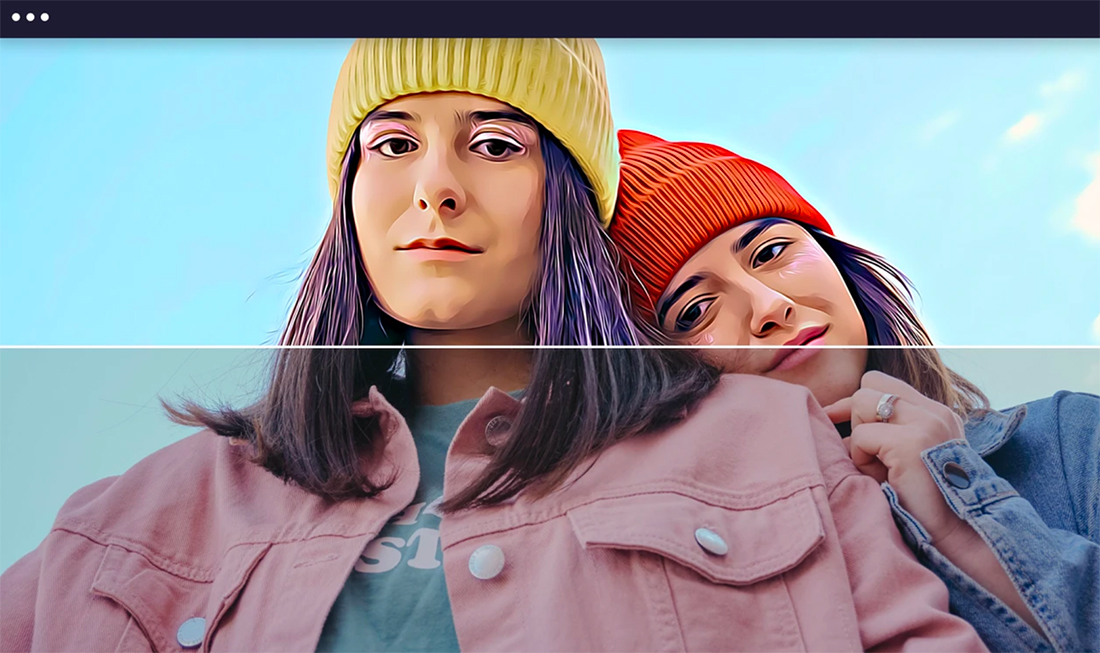 Be Funky is a photo editing app packed with everything you need for a strong Instagram game.
It's a photo editor, collage maker, and filter builder all in one tool. You can also do things like remove backgrounds, work with a template, or snag stock images.
And while it is a premium tool, it costs less than you might guess. It starts at $4.99 per month.
Slow Shutter Cam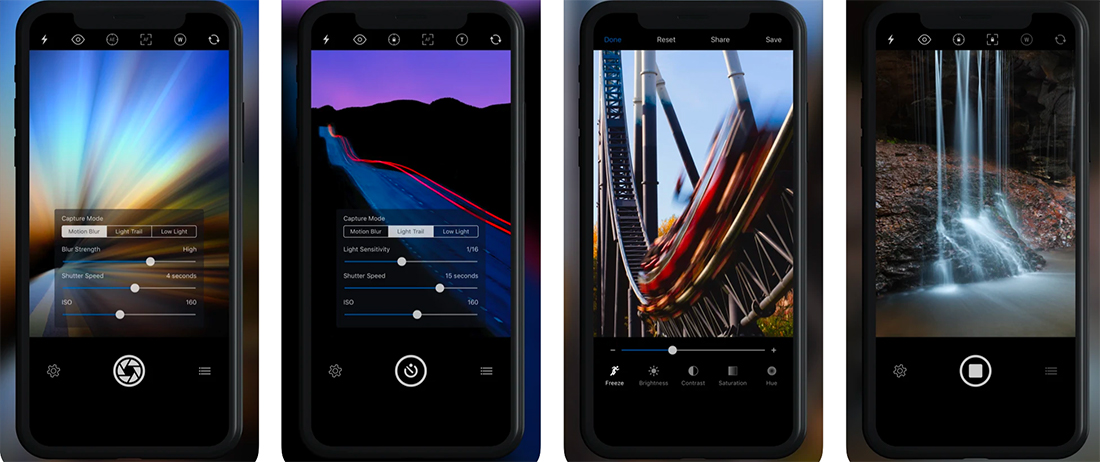 Slow Shutter Cam gives you the ability to take those cool long exposure photos that you see from professionals with your phone.
With plenty of modes and options, you can create stunning day or night images that encapsulate short- or long-time periods. Settings are easy to use and the effects are totally Instagrammable!
Word Swag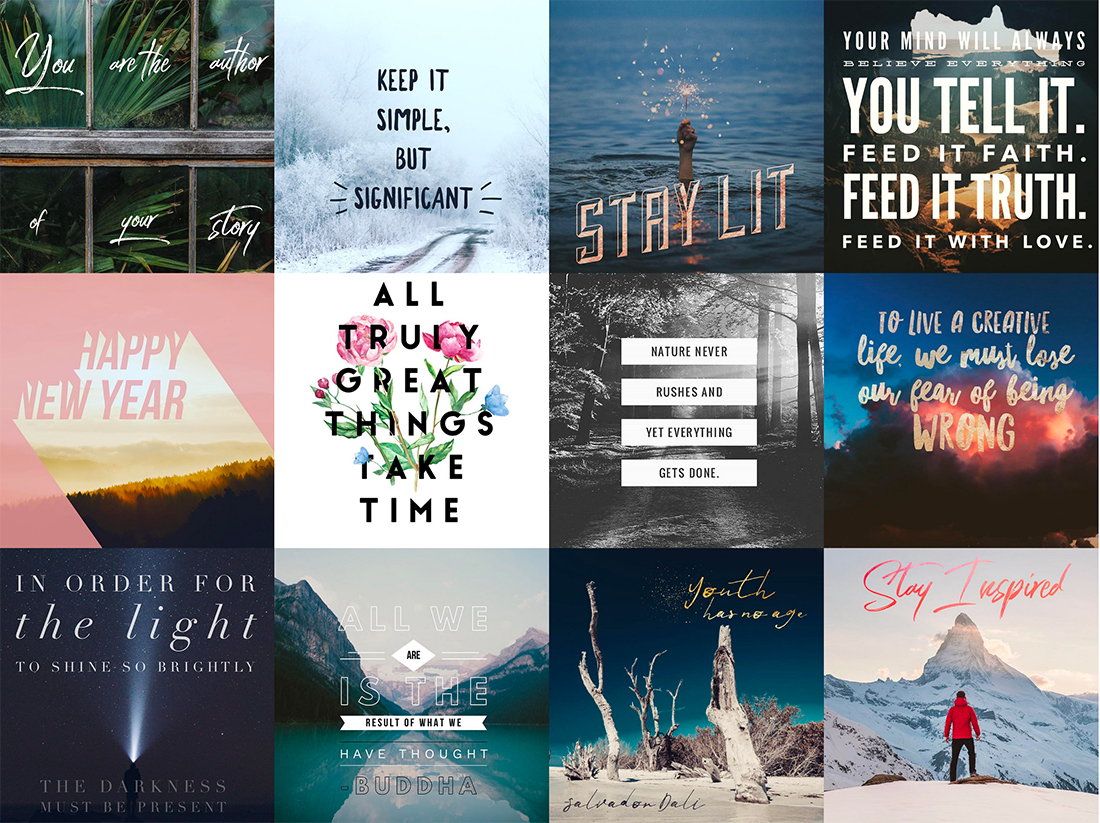 Word Swag lets you add stylish text elements to any image with a few clicks so that every Instagram post has a professional design and feel that you can create right from your phone.
Other key features of this Instagram tool include the Typomatic engine that helps you create custom text layouts on the fly, and a library of captions – from quotes to jokes – so you can always find just the right thing to say on your image for social media.
Word Swag is designed to help make type readable and easy. This is a great tool for anyone looking to put words on Instagram images.
Filmm

Filmm is a premium video app that will help you take Instagram stories and reels to the next level. It's the app tool to help you create and design cinematic-quality video clips.
Your videos take on a whole new feel with filters, light effects, color grading, watermarks, and 100 other actions to level-up your videos. (Plus it is designed for direct sharing.)
Conclusion
While many of the tools in this list have free options, some of the apps do come with a small fee or include in-app purchase options. If you aren't sure about making a purchase, look for a tool that offers a free version that you can try before upgrading to a paid account.
Test features and functionality before committing. Many more premium Instagram tools offer this type of option on your path to creating a better profile and account.