Find Just the Right Free Photo With Freerange Stock
Using stock photography can be a tricky business. You have to find the right photo in collections with thousands or even millions of choices, and then you need to know that the photo is actually safe (and legal) to use for your projects.
That's where Freerange Stock comes in. The stock photo service recently passed 750,000 members and specializes in delivering modern, high-quality stock images. The best part for you is that images are free to use.
Here, we're going to take a look at Freerange Stock and the perks of membership.
What is Freerange Stock?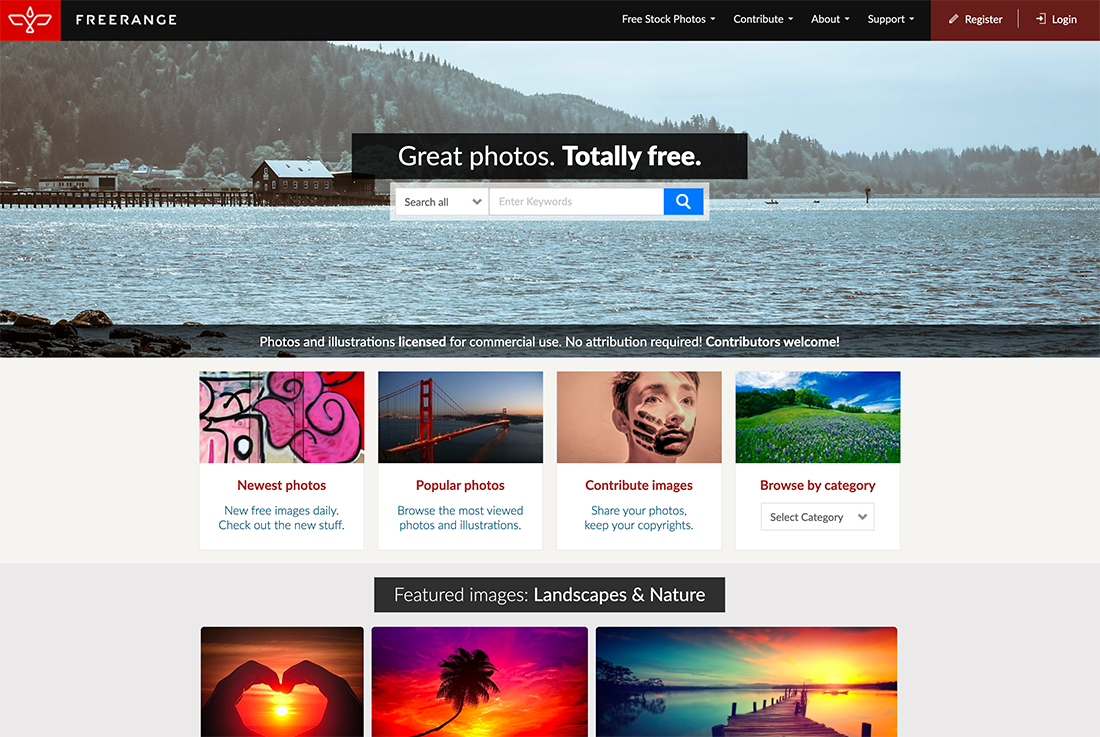 If you are looking for a fresh stock photography solution, Freerange Stock is a good place to start. The site is packed with top-quality photos and illustrations that are free to use.
And all images are licensed for commercial use. That's one of the things that sets this stock image provider apart from many of the other options out there.
While the images you will find on Freerange Stock have a modern look and feel and feature images that pertain to current events – such as COVID or masking and photos that include more diversity – the company behind them has plenty of experience in this area. Freerange Stock has been providing high-quality, free stock images since 2007.
Every image, illustration, or texture that you find is free to use without attribution for personal or commercial use.
The company is also behind a few other services that you might know:
Vintage Stock Photos is a collection of stock photography from a bygone era. Perfect for some of those retro design projects. Photos are sourced from old 35mm slides.
ImageFinder is a database of royalty-free stock photos from around the world. Pick a category and start searching a huge database of images from other sources.
Photos You Can Trust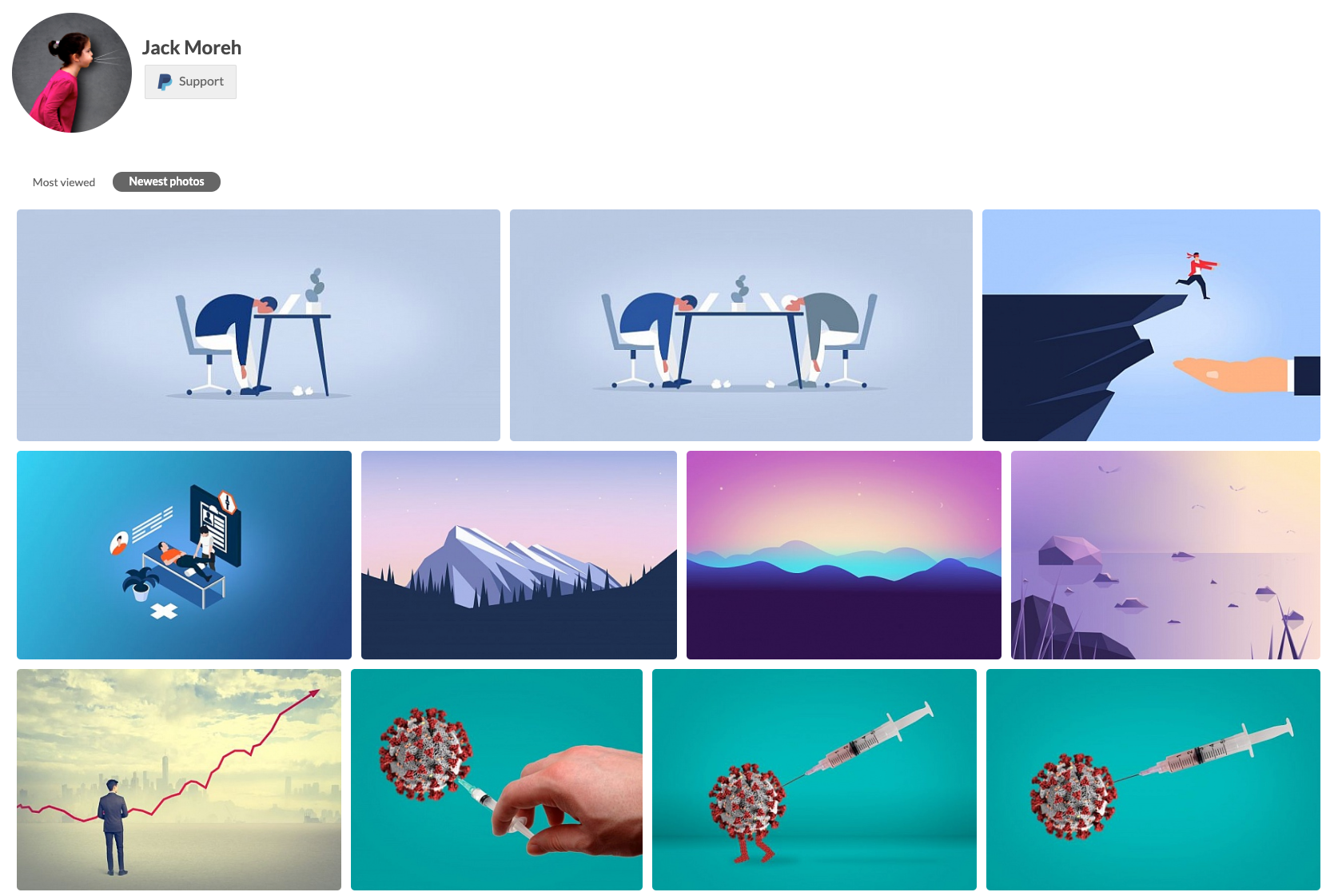 The most valuable and important element of Freerange Stock is that the website specializes in images that are ethically and legally sourced. (You know that not every photo marked as "safe for use" really is.)
Contributors actually provide photos to Freerange Stock. They aren't just scrubbing the web for photos.
You'll see the difference here in a couple of ways.
If you find a style of photo you like, you can actually look for more work from that photographer and explore their personal style. (And we especially love that Freerange Stock has a support button on each photographer profile if you want to show a little appreciation.)
Licensing is clear and understandable with Freerange Stock, and everything is licensed under Equalicense. You can use photos commercially without attribution for most purposes (except resales), and the full license agreement is available for you to see before downloading or signing up. It's written in plain English, too, so you can actually understand it.
Modern Imagery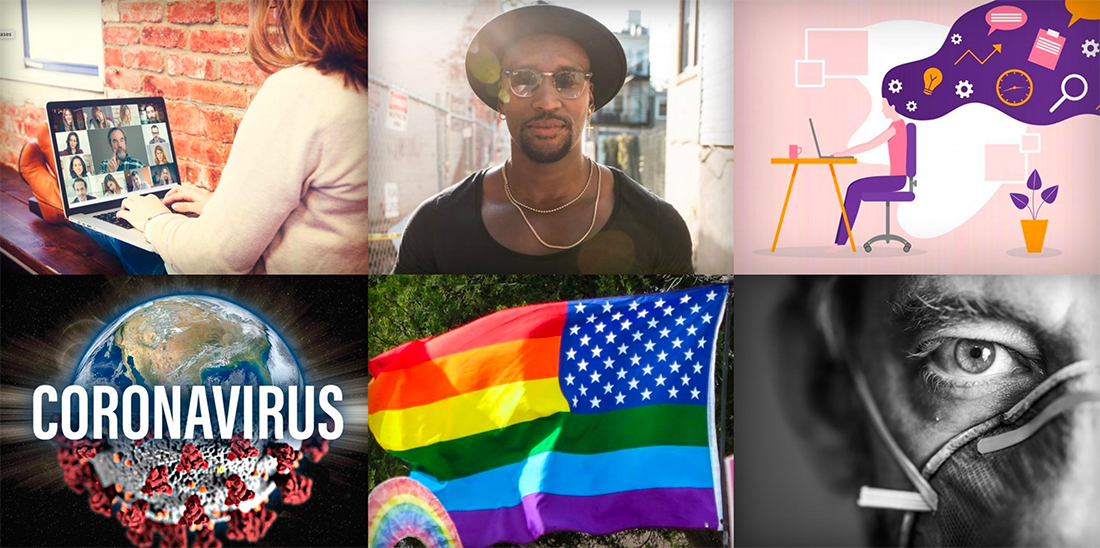 Freerange Stock is constantly being updated with new images in modern styles, and also has a large collection of images that pertain to current times and events.
The site includes a collection that includes images that represent the COVID-19 pandemic, a push for greater racial equality, the isolation of working, or not working, from home, among others.
This new collection speaks to the variety and curation that happens with Freerange Stock. (It's probably why their photos have appeared on numerous websites, in ads and social media, and in books and magazines.)
5 Reasons to Try Freerange Stock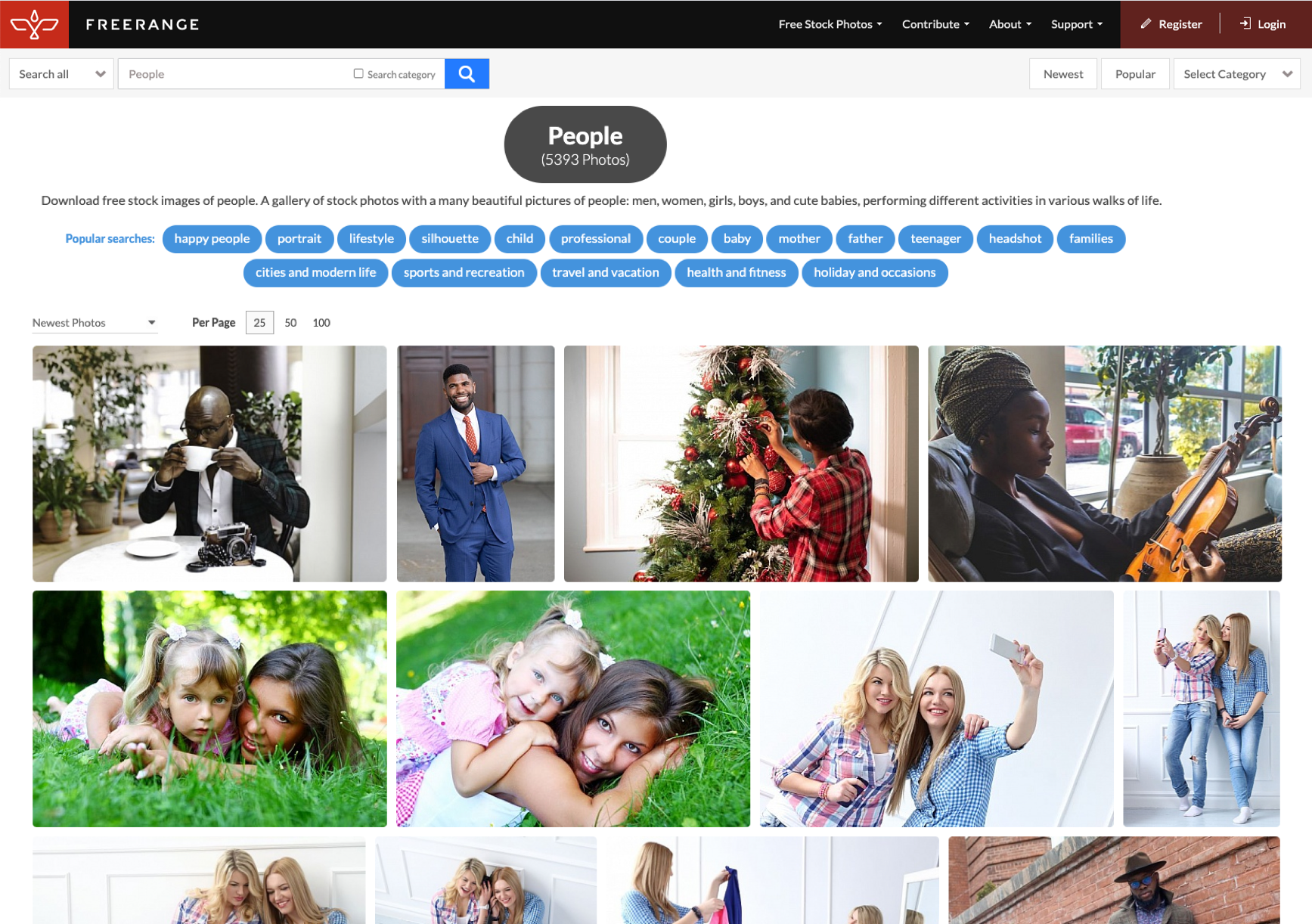 Finding the right image is easy with Freerange Stock. They take the time to ensure every image has all the right metadata so that you can search for the ideal photo or illustration. It's great that you can save time because of features built into this free stock photo website.
But that's not the only reason to try Freerange Stock.
Images have titles, descriptions, and keywords, making it easy to find just what you need and not a bunch of photos that don't match your query.
Legal and properly sourced collection, so that you don't have to worry about getting a nasty-gram from a photographer because their image was improperly used.
All images are licensed for commercial use and can be used without attribution.
Wide selection of high-quality content that's hard to find elsewhere (that's especially true when it comes to illustrations).
Fun collections to help you get started, such as newest photos, most popular, and categories.
Pricing
Freerange Stock is 100% free to use. Photos and illustrations are free to download. All you have to do is create an account (it just takes a username, email, and password).
Conclusion
Are you ready to take your stock photo game to the next level? Try Freerange Stock today.
All you have to do to start downloading photos is to create a free account. It only takes a few seconds and you are ready to start searching and downloading images.