Best Data Recovery Software for 2021: 7 Top Picks
It's inevitable: At some point you will lose a project due to a crash, virus, or by accident.
But you can be ready to recover information and data quickly with the right data recovery software. There are a plethora of tools on the market – some paid, some free – that can help you bet lost files back.
Here, we're going to look at 7 of the best options so you have one of these tools at the ready when you need it. Perfect for designers, developers, or anyone who wants to have a magic tool up their sleeve when the worst happens!
EaseUS Data Recovery Wizard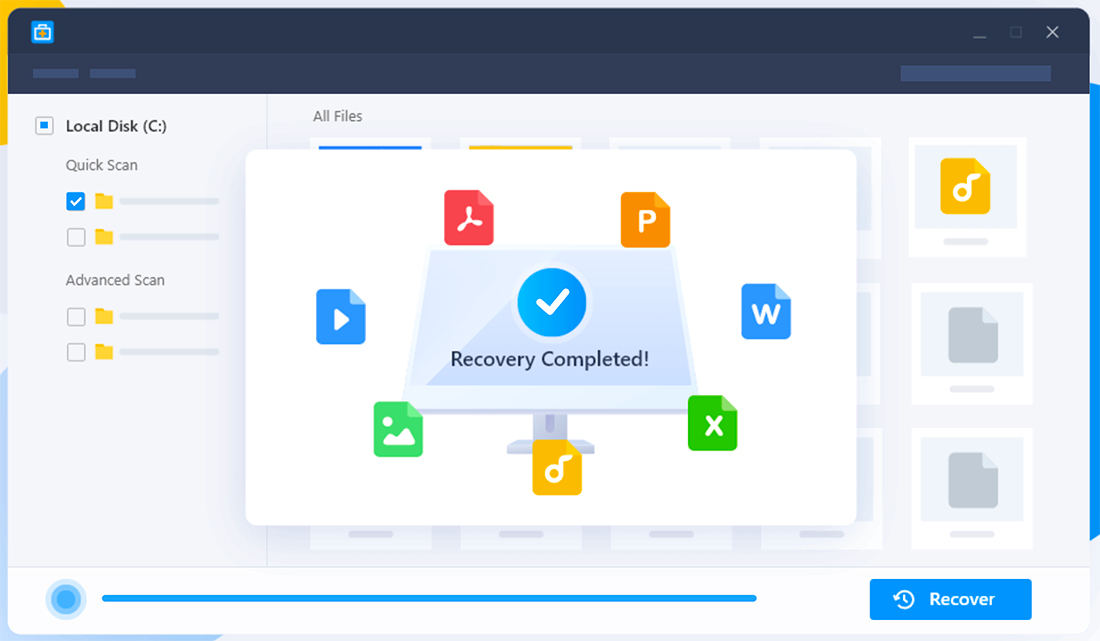 At the top of our data recovery software list is a top-rated and comprehensive tool, EaseUS Data Recovery Wizard.
This tool has one of the highest recovery success rates that you will find and accounts for all kinds of missing data scenarios from deletion to formatting problems to RAW. It's an inclusive tool that works in a variety of recovery situations, too. You won't have to download multiple tools.
The EaseUS Data Recovery Wizard works for lost data recovery, partition recovery, formatted file recovery, storage media recovery, and emergency data recovery. You can even look for a specific file type in the recovery process and preview files before you recover them.
The tool has a free option to help you find deleted files and a more robust, premium, full-recovery tool if you need it. The thing that's most helpful is that the tool is designed so that you can use it. (You won't need an IT pro.) Just select a location, scan, and then you can preview and recover lost files.
Pricing: Free and pro options (unlimited data recovery is $69.95)
Key features: Recovers more than 1,000 file types; recover deleted, hidden, lost, or RAW partitions
Platforms: Windows and Mac
Disk Drill Data Recovery Software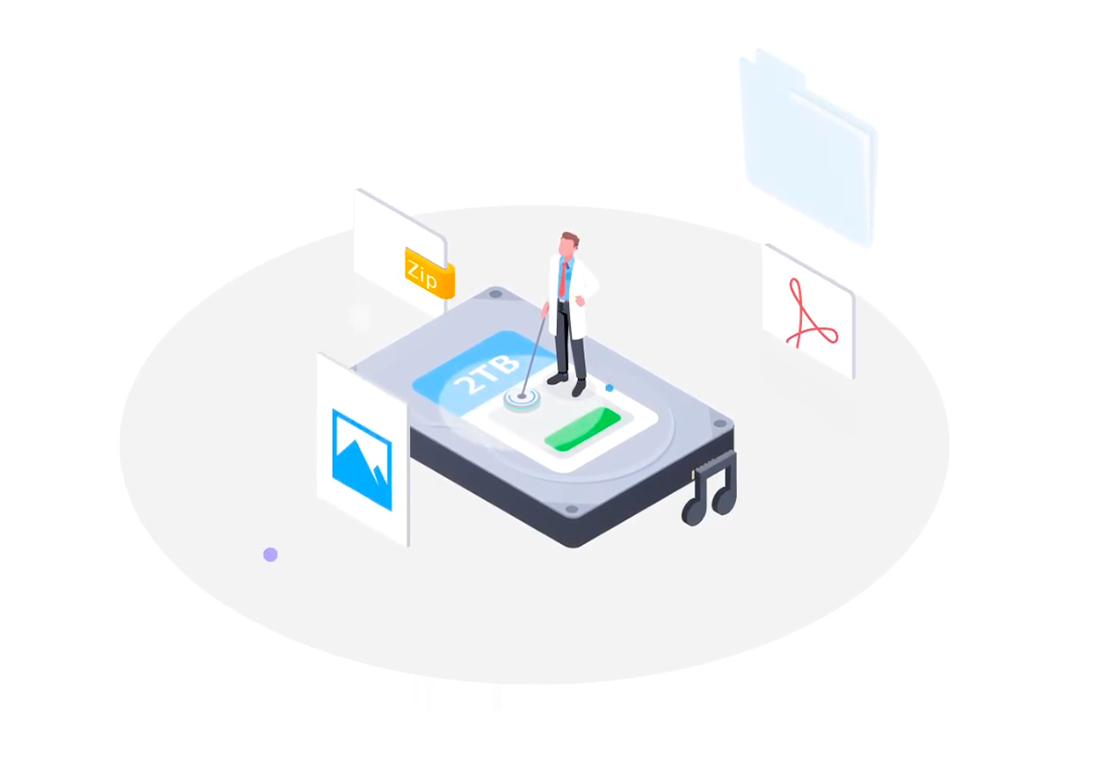 Disk Drill Data Recovery Software has an intuitive interface that makes data recovery pretty simple. It works with almost any device, including hard drives, external USB drives, SD and CF cards, digital cameras, and phones.
The tool works for almost any data loss situation, including accidentally emptied recycling bins, viruses, and corrupt cards or drives. It's a robust tool and includes S.M.A.R.T disk monitoring to help prevent future computer failures.
Pricing: Free version for simple recovery, full license is $89
Key features: Recover from different device types including phones; restore in a few clicks
Platforms: Windows and Mac
AnyRecover Data Recovery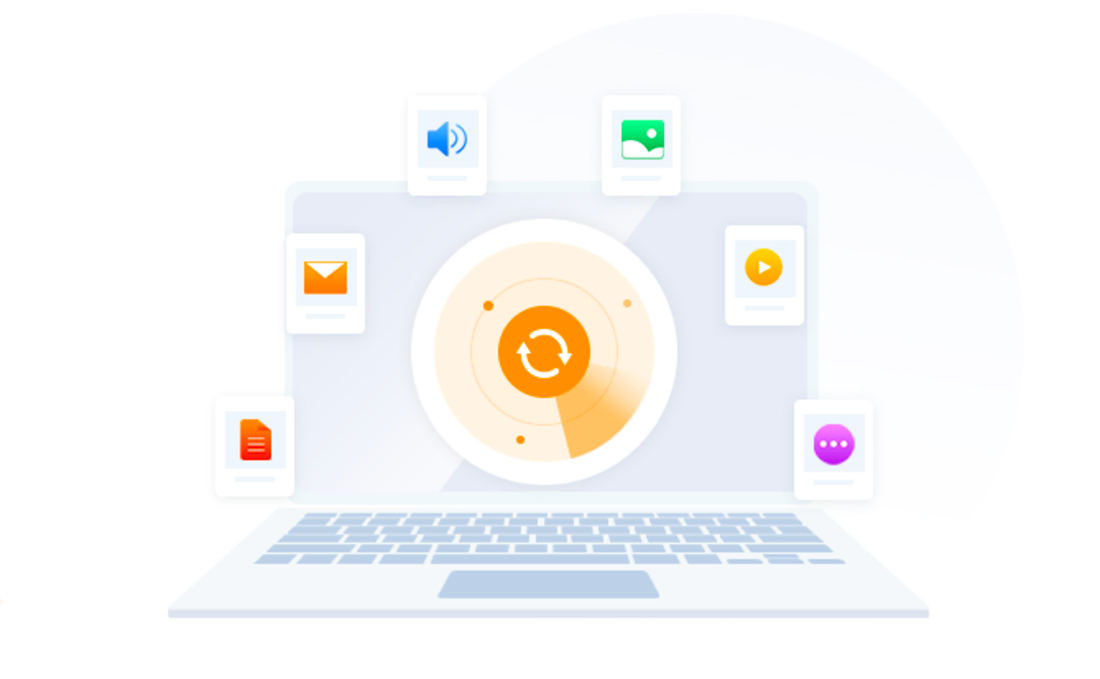 AnyRecover Data Recovery touts itself as a "personal data recovery expert."
The nice thing about this tool is that it is backed by a solid community of uses (1 million and counting from more than 160 countries). It can scan and recover from computers and phones and includes an Outlook email scanning tool.
This tool also supports more than 10 languages and comes with a 30-day money-back guarantee.
Pricing: Simple free recovery or a full license for $59.95 (month) or $79.95 (year)
Key features: Recover files from computers, hard drives, or phones; free customer support
Platforms: Windows and Mac
Recuva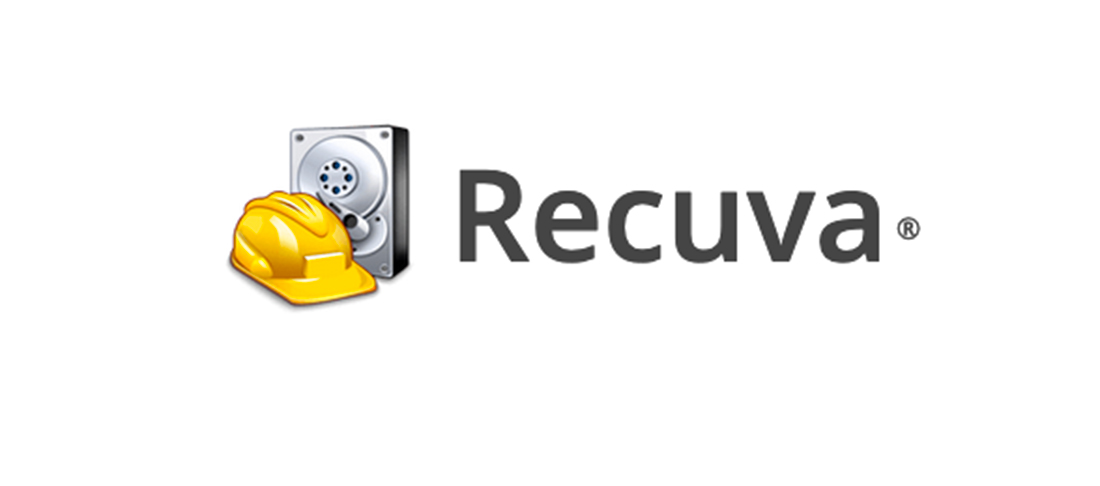 Recuva by CCleaner can help you find files after a crash or after you accidentally empty the recycle bin and lose files. It can even scan the card for your digital camera or MP3 player to help you find lost data.
The tool works with almost any type of file and includes a deep scan option to locate traces of deleted files. Then you can recover files or delete them for good.
Pricing: Free version and professional version for $19.95 (includes support and updates)
Key features: Top-grade deletion tools if you need them; deep scan mode for long lost files
Platforms: Windows
Data Rescue 6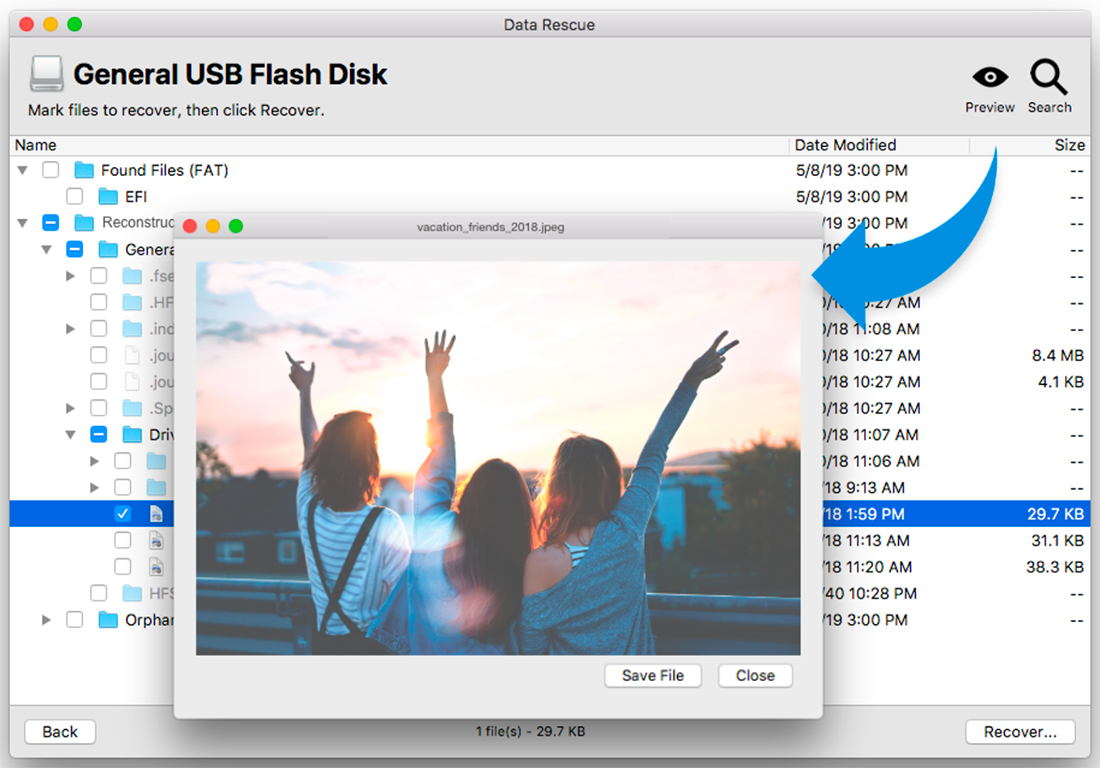 Data Rescue 6 can help you recover lost items and you only have to pay for a license to retrieve them. Anyone can start with the free demo to see what files are lost before committing to the software.
Scans are quick and easy to run and many different kinds of data can be recovered, including files and photos. There are some technical considerations in the documentation with this tool if you are on an older operating system.
Pricing: Starts at $19 to recover files
Key features: Only pay to recover files; multiple user mode
Platforms: Windows and Mac
Wondershare Recoverit

Wondershare Recoverit has been available for more than a decade and allows you to find deleted files, photos, videos, audio, emails, and more from computers, hard drives, USB, and SD cards.
It's easy to use and works with more than 1,000 file formats and has a high recovery rate. The tool is trusted as a recovery data option since 2003.
Pricing: Starts at $79.95
Key features: Works with any storage media; virus-free guarantee
Platforms: Windows and Mac
R-Studio Data Recovery Software

R-Studio Data Recovery Software is the most enterprise-level of the options in this list and works great for personal computers as well as business systems. It's a cross-platform disk recovery suite with stable and actively supported tools.
It can recover from a wide range of file systems, includes advanced RAID reconstruction, supports most common partition schemes, disk image creation, an advanced hex editor, emergency startup version, and built-in file viewer.
It includes different options for your data recovery needs with scalable packages based on computers and networks. You can test and evaluate it in the free demo mode before buying.
Pricing: Starting at $49.99
Key features: Highly scalable option for businesses; recover over network or internet
Platforms: Windows, Mac, and Linux