MVP (Minimum Valuable Product) & How to Evaluate Your Business Idea?
Have you just come up with a cool business idea? Good news is, it can bring you millions of dollars. While bad news is, launching its full-scale development could be a fatal mistake.
According to Harvard Business School, each year over 30,000 new consumer products are launched, while 95% of them fail. You can see roughly the same situation in B2B. So, how to avoid that?
The answer is testing your idea on the market with an MVP. Today we will go into detail about:
What

MVP stands for

;

Why an MVP stage is a must;

How to create a minimum valuable product.
What Does MVP Stand for?
The abbreviation stands for a minimum valuable product. Here's the MVP definition — it's a minimum viable version of a product that allows you to test your ideas, evaluate the market, and get meaningful feedback from users to understand their needs.
This can be a minimal landing page, an online store with limited functionality, an application with just a couple of functions, and so on.
MVP is by no means a raw product made in a hurry. It takes a minimum of time to develop, and contains only key functions, whose relevance should be assessed by real users.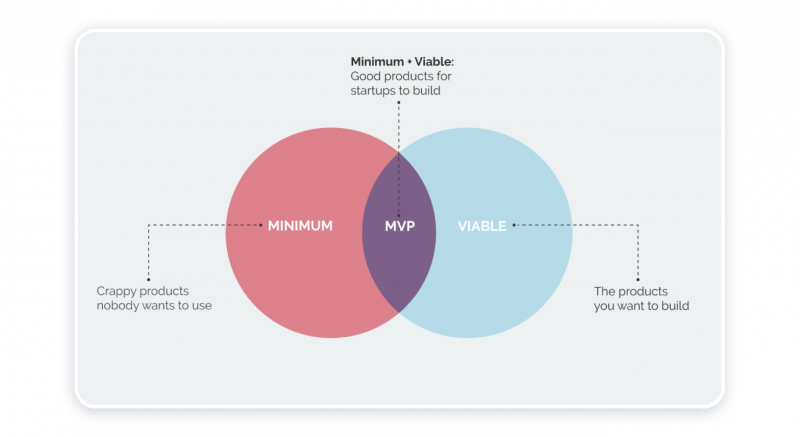 Why MVP Is a Must?
The MVP concept allows you to shorten the project launch time by creating only the necessary functions and start getting real customers' feedback on your product.
An MVP stage reduces development costs and also reduces the risks of financial failure as a result of undesirable product delivery to the market.
When you get enthusiastic over your business idea, it is very easy to get carried away and plunge into the creation of an ideal product from your point of view and working on it for many months. But after you spend months and thousands of dollars, it may turn out that no one needs your product. MVP will save you from this.
That's why you really need to build MVP to avoid your startup failure as well as save your money and time.
Step-By-Step Guide To Plan A Minimum Viable Product
To create an MVP, you should first do the groundwork: define the criteria, make a plan, identify the features of the product you will create, etc. Follow our step-by-step plan below to learn more about all these stages.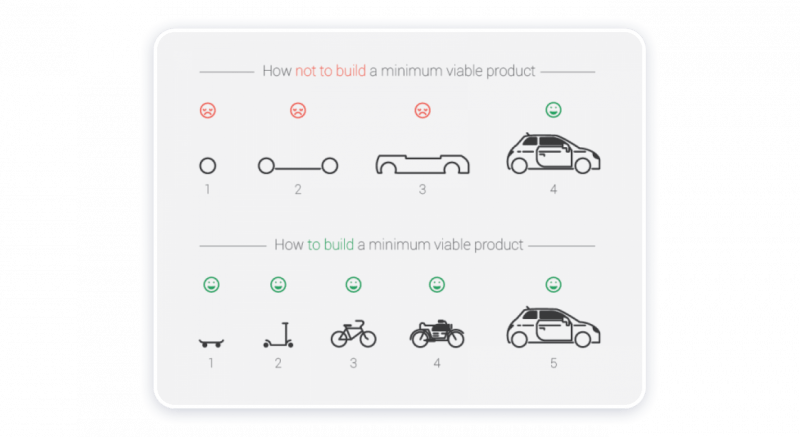 1. Identify Your Business Needs
You must understand what kind of product you are creating and for whom — your target audience. Answer yourself clearly to the question "Why are we making this product?" Define long-term goals, write them down, and set criteria by which you can understand how successful your product is.
2. Map Out Your Users Journey
A user journey is a path that your customers go through when interacting with your product. It should be logical and understandable.
While developing your user journey map, you get a ready-made guide with specific content and design requirements. You need to understand what customers want from your product and what they'll gain as a result of using it. It's very important.
Determine who your users are.

Define the end goals.

Determine what actions your user must take to achieve the end goal.
Next, for each action, you need to design a so-called "pain and gain" map. To do this, write down what barriers your users may encounter and what are the gains for each action.
Summarize this data and describe how you can solve user problems with your product. This will give you the opportunity statements.
3. Decide What Features You Will Develop on the MVP Stage
Use opportunity statements to determine which features are important for your MVP. Provide a breakdown of these features and include them in the product roadmap. Prioritize which features you will focus on first. To do this, you can use a prioritization matrix or any other method you like.
4. Start Developing Your MVP
Get started developing your MVP. Check your plan from time to time. Also, remember that the development process shouldn't take long. It will be tempting to add a couple more features to your MVP, but stay away from that.
On the MVP stage, your goal is to create a minimum viable product in order to simply test your idea. So don't waste too many resources and don't try to add all the cool features you want to have in the final product.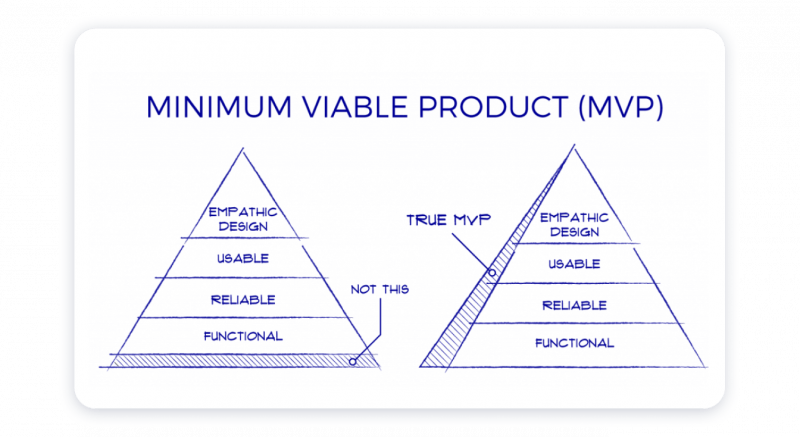 Things to Remember When Working on Your MVP
Before starting the MVP development and launching it on the market, there are some important points to consider:
Don't waste too much money and effort.

MVP is needed just to reduce the time and resources to quickly test your business idea. Take the shortest path for this.

Inform your audience about the product at the MVP development stage

. This way you are guaranteed to get the first users who will happily test your product and, most likely, become your early adopters.

Do a pre-sale

. For example, you can use crowdfunding platforms or start selling your product in a shortened version. Pre-sale lets you know for sure if people are ready to pay for your product.

Interview your users regularly

. Ask them what they like and dislike about your product, what features and updates they want. Moreover, feedback should be systematic. Collect all reviews and testimonials, summarize them, and use them for further work on your product.

Create a landing page

. It should contain your product description and its functions, as well as a registration form with free and/or paid solutions. With Weblium site builder, you can create your MVP website very quickly with all the needed features.

Advertise your product on social media

. Facebook, Reddit, and YouTube will be effective channels for getting a large stream of early adopters. We also recommend blogging on Weblium or Medium. That's how you inform readers about your product and eventually convert them into buyers.

Launch a paid ad campaign

. Set up several narrow user segments, test hypotheses, and find the most effective advertising options. A beautiful landing page created or site on Weblium will come in handy here. Besides, sooner or later, you'll need to create the website anyway.
Create Landing Page
Use Alpha and Beta Testing
Alpha testing is the earliest testing stage of your MVP by a small group of people, usually, friends or family. If all the functions work properly and most of them like your product, you can invite real users to test your MVP for a couple of weeks. This will be beta testing. Analyze all the feedback you receive and determine which features to add or remove to proceed from MVP to 1.0.
As you make product changes, test over and over again to control if users like your ideas. After all, your ultimate goal is to create a product that users will be willing to pay for.
Top 3
Real MVP
Examples
Many companies that are now known all over the world started out with MVPs. Let's take a look at top 3 real MVP examples of huge companies. That's how you'll get a clue how you can build your own MVP following these examples.
Spotify MVP Example
For MVP, Spotify had just one feature designed: music streaming. First, a closed beta test was launched for the Windows platform. Following the success, the founders signed contracts with major record labels and began developing new features. Today, 60 million users have Spotify subscriptions, and the company's value is roughly estimated at 8.5 billion US dollars.
Spotify's MVP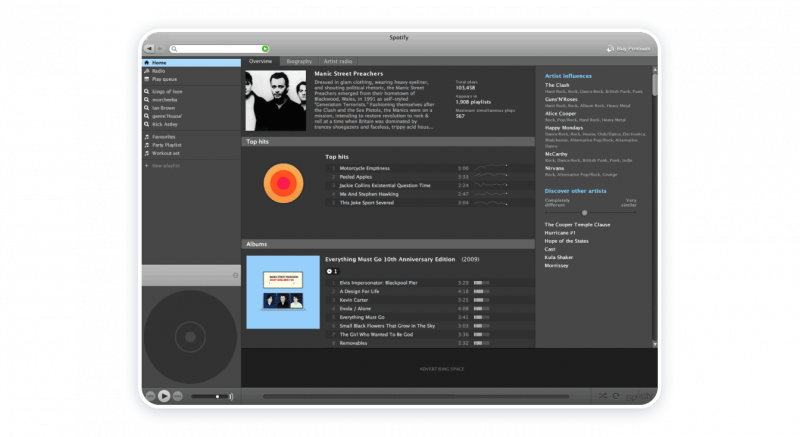 Spotify now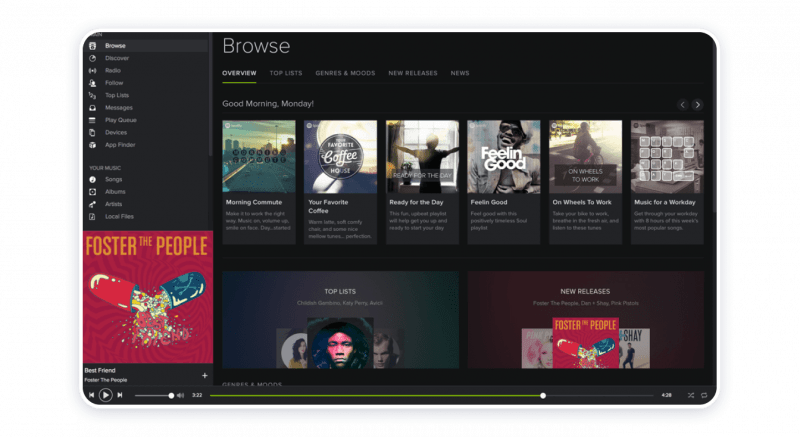 Airbnb MVP Example
Airbnb's MVP was launched when its founders Brian Chesky and Joe Gebbia wanted to rent out their San Francisco apartment. They made a simple website and soon the first guests sent their requests. So the Airbnb founders saw that their idea was viable, and began developing a full-fledged platform. Now, the company is globally known with about 150 million users worldwide.
Airbnb's MVP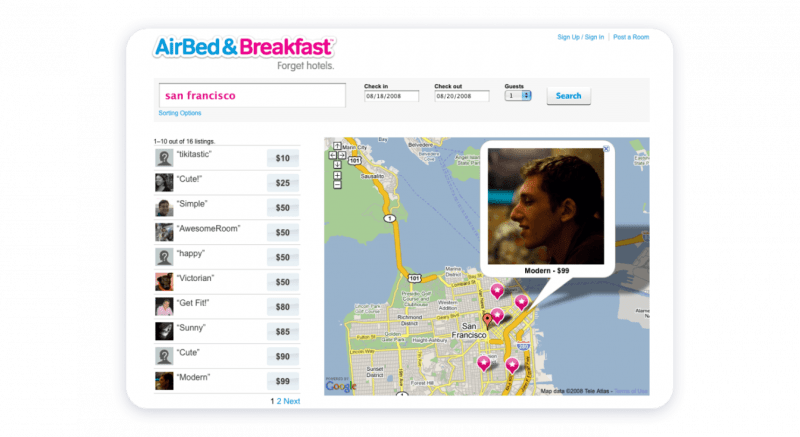 Airbnb now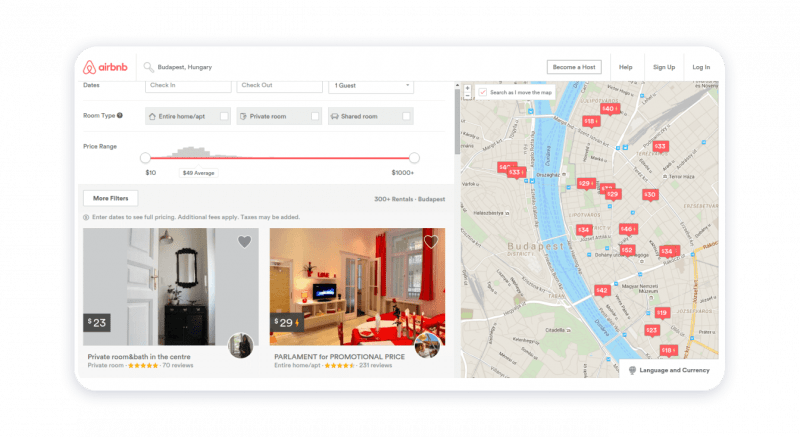 Foursquare MVP Example
Foursquare's MVP only included check-ins and badges that could be earned for visiting different places. After the successful MVP release, the developers began to expand the functionality, added recommendations, city guides, etc. Today this service is used by 50 million people, who have checked-in 8 billion times in total.
Foursquare's MVP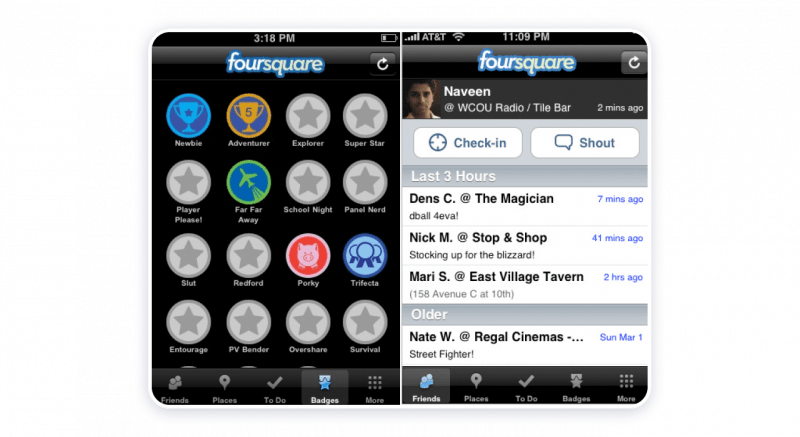 Foursquare now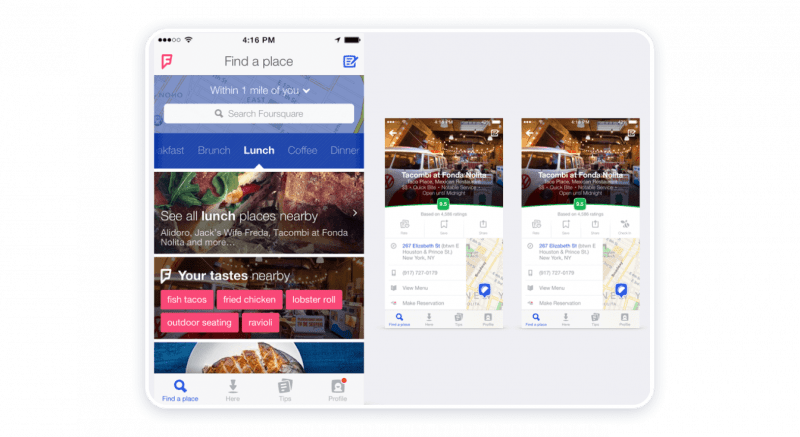 Summary
Now you know the MVP meaning and how to create it. MVP can really help many entrepreneurs like you save time, money, and nerves. The average duration of the MVP development is 2-3 months. That is, in a few months, you launch a product on the market that users can try and evaluate.
Also, don't forget that most of the post-MVP work is marketing activities. Without a good website and advertising campaign, no one will know about your MVP. On Weblium, you can create a beautiful and functional website for your product in just a few hours, without hiring a designer or programmer. We also offer a huge number of integrations for tracking your users behavior. So, it's really a great solution not only for MVP stage, but for your business development and marketing campaigns as well.
We wish you the best of luck with your product development and remember: any famous startup was born from a cool idea!
Create Website
Related Articles:
20 Growth Hacking Tips and Strategies For a Startup in 2020
6 Ways to Validate Your Business Idea with $200 (or Free)
The 11 Main Small Business Goals
Online Entrepreneurship: 5 Easy Ways To Get Started
10 Books You Should Read Before Starting a Small Business