15 Photography Trends in 2021
Photography trends can be a major influence on how print and digital designs come together. From filters to styles to photo angles that are trending, this part of the visual aesthetic can greatly impact how a project comes together.
Photography trends are dictated by a few things: Visual style of photographers, techniques that are gaining popularity in projects, the ability for images to work with other design elements, and even things such as social media filters.
The same photography trends that you might see in stock images (which we use as examples here) parallels to custom photos as well. Understanding photography trends is important for any designer because you'll want to discuss photo options (and looks) before you begin a photoshoot for any design project to ensure that your visions are on the same page.
1. Silhouettes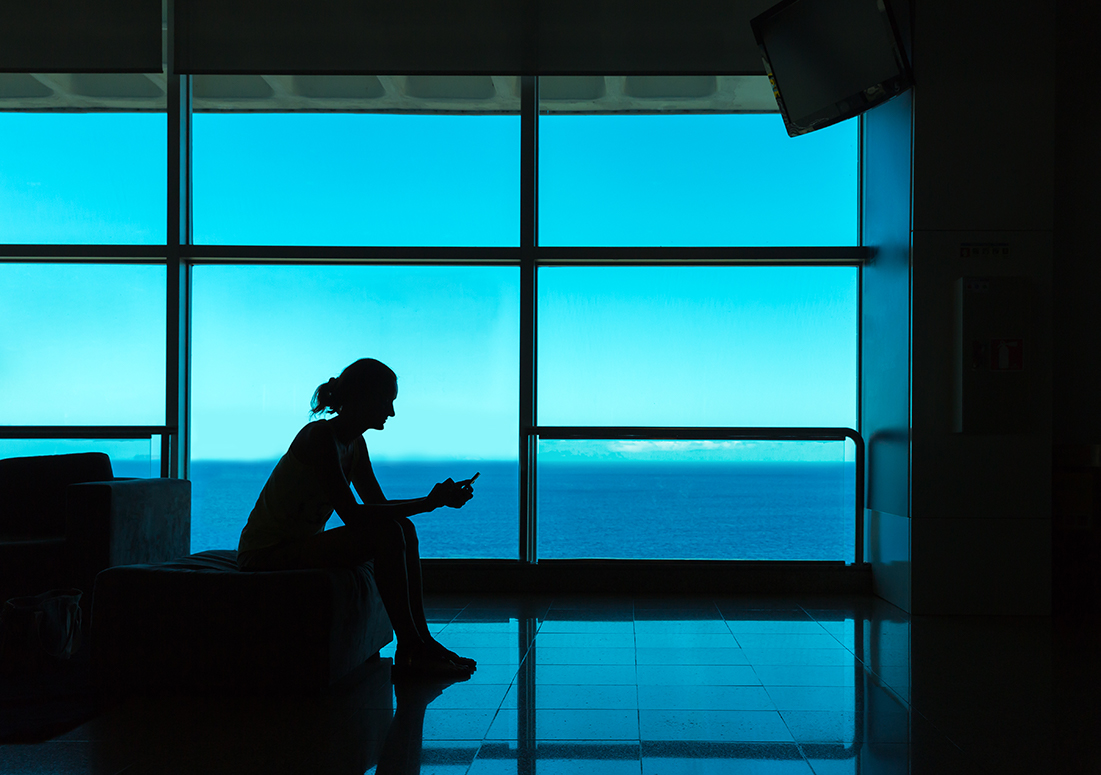 Silhouettes are back in a major way.
Think of them in a few different ways. You might see a closeup of a person framed in light or a more wide-angle scene where the background is really the focal point and the silhouetted person (or people) serves as more of an accent in the image.
What's nice about these images is that they can provide different areas of focus, such as a scene, without highlighting the individual in the image. This makes silhouette options great if you are working with stock photos or don't want to show specific individuals or worry with elements such as style trends (clothing options on models can quickly date photos).
2. Masks and Distance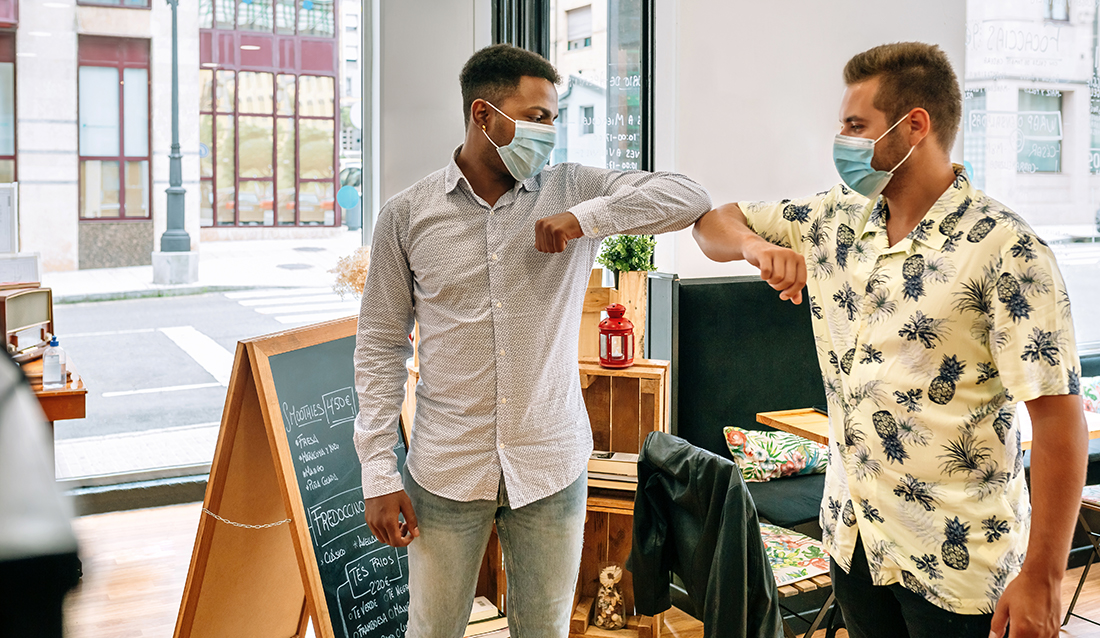 Much of the world has adopted mask-wearing and more socially distant practices due to the pandemic. That's something that's showing in photography as well.
Good, timely photography accurately portrays reality and use of masks in photos is a representation of the time period we live in. Images may show full masks on people in the photos or people partially wearing them, which is also a thing in some circles.
Showing people who aren't close together or in big crowds is another element of this photography trend because it is representative of the current environment.
3. Solo Outdoors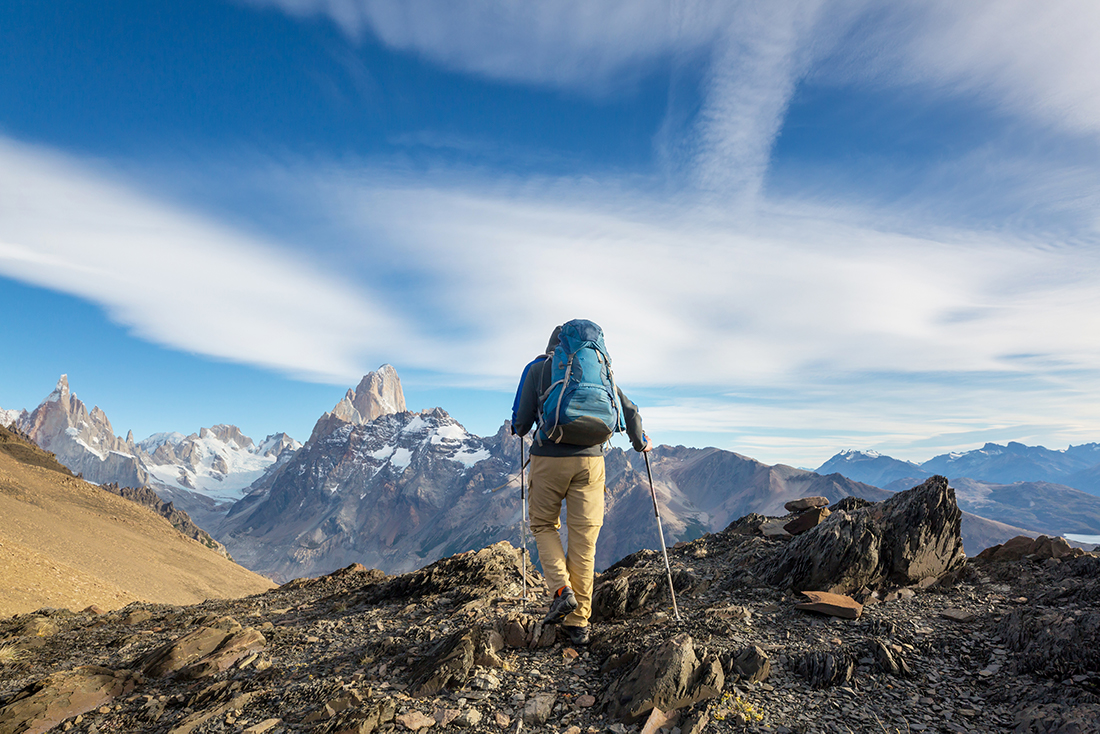 The COBID-19 pandemic has spurred another photography trend – images of solo outdoor adventures. From images of amazing hikes to jogging to bike adventures, people are getting outside more than ever and these beautiful images show it.
Solo outdoor photography may also be the result of booms in some outdoor-based product lines and businesses (also somewhat pandemic related).
Regardless of the how and why for these images, this photo trend is awe-inspiring and beautiful.
4. Subtle Filters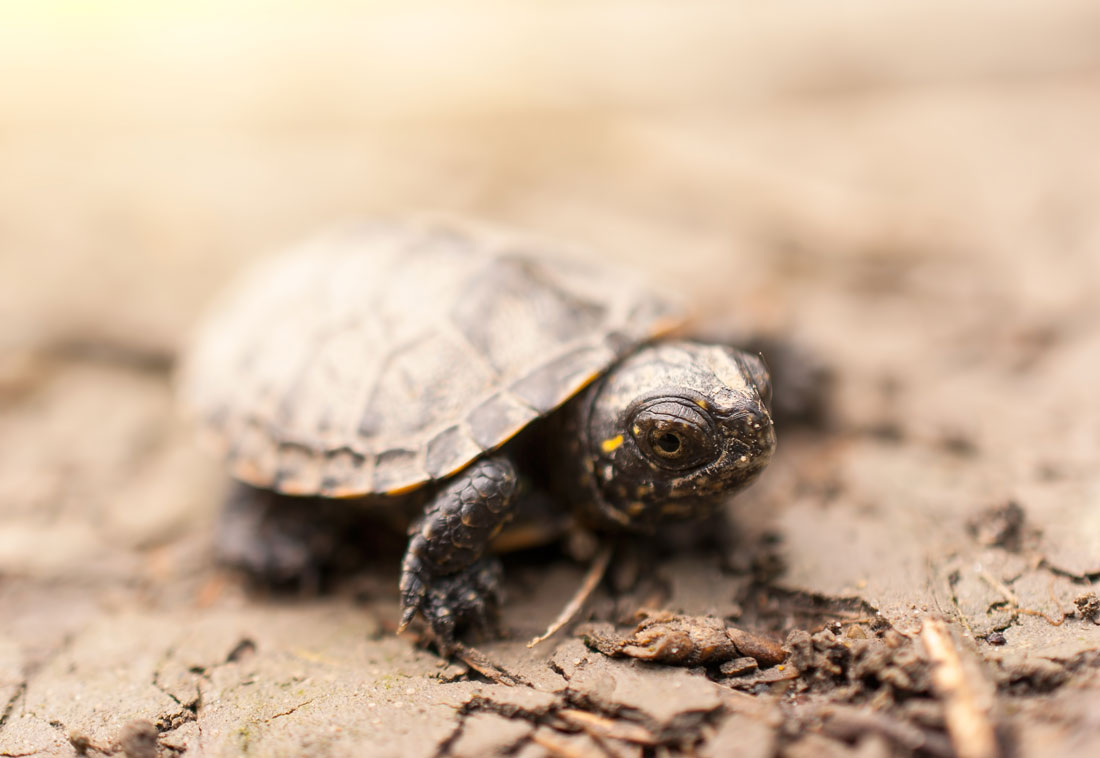 The impact of social media is evident in the use of subtle filters, even for photos that aren't on Instagram.
The most popular use of the trend is with a softening of the light in images that create a bit of a color cast. The almost-muted tone is subtle and creates a distinct feel for the image.
5. Imagery with Art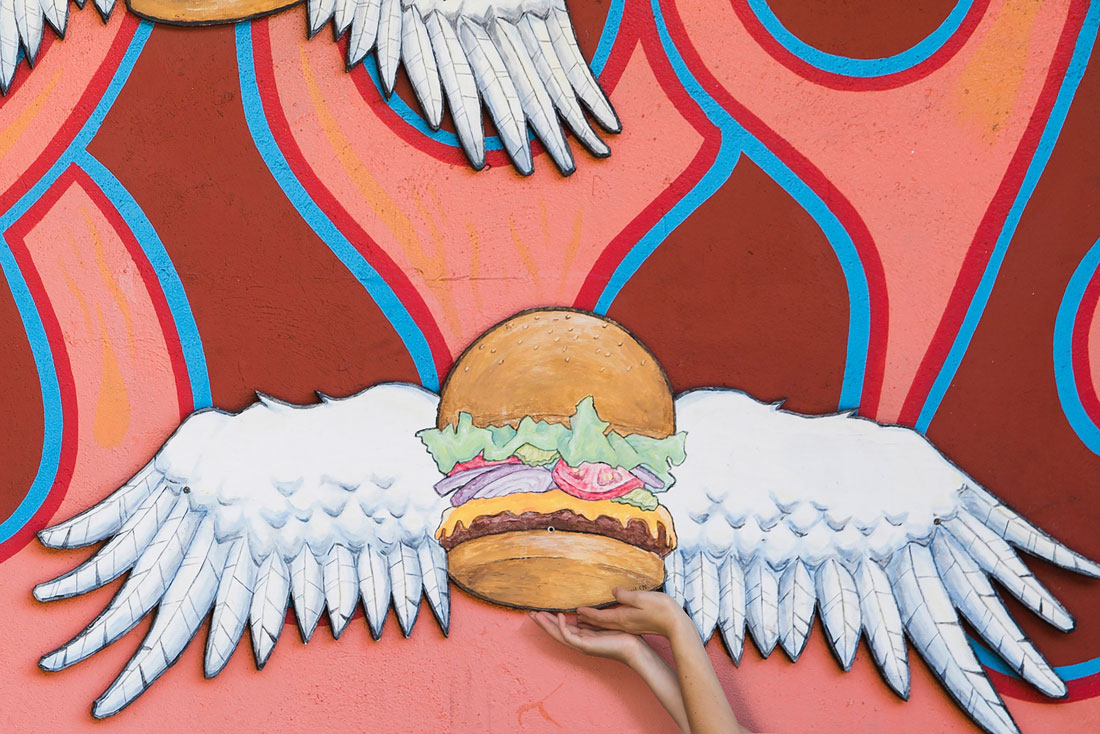 This is another trend that's carrying over from social media: A mashup of reality in images against art.
These photos are often bright and fun with a lot of focus on an art element, such as a mural or graffiti. The subject of the photo might be clearly defined or just provide a hint of human connection, such as the image above that features only hands against a strong artistic background.
Color, depth, and a sense of creativity power these images.
6. Bird's Eye View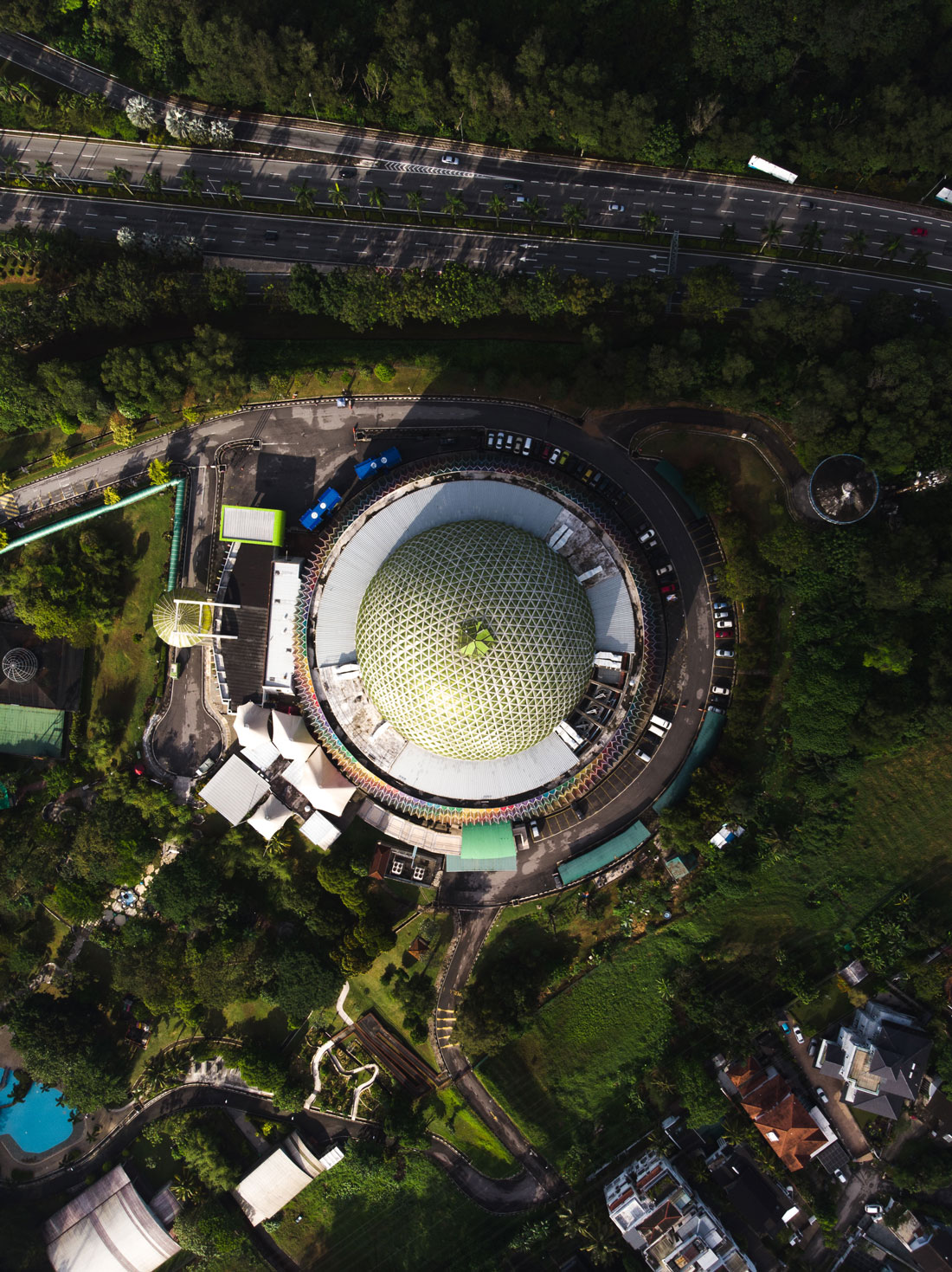 Thanks to drone photography, more projects are using images that feature a bird-eye-view of something. It's a popular technique with images that capture events or places.
What makes this trend work most stunningly is solid composition. Not any old drone photo will do. It takes the right eye to create a birds-eye-view image that demands attention.
Look for images with strong shapes, identifiable markers, and an overall sense of creativity. It's hard to explain but you'll know it when you see it here. The images will draw you in, such as the photo above, as you try to take in all the details of the scene.
7. Authentic Imagery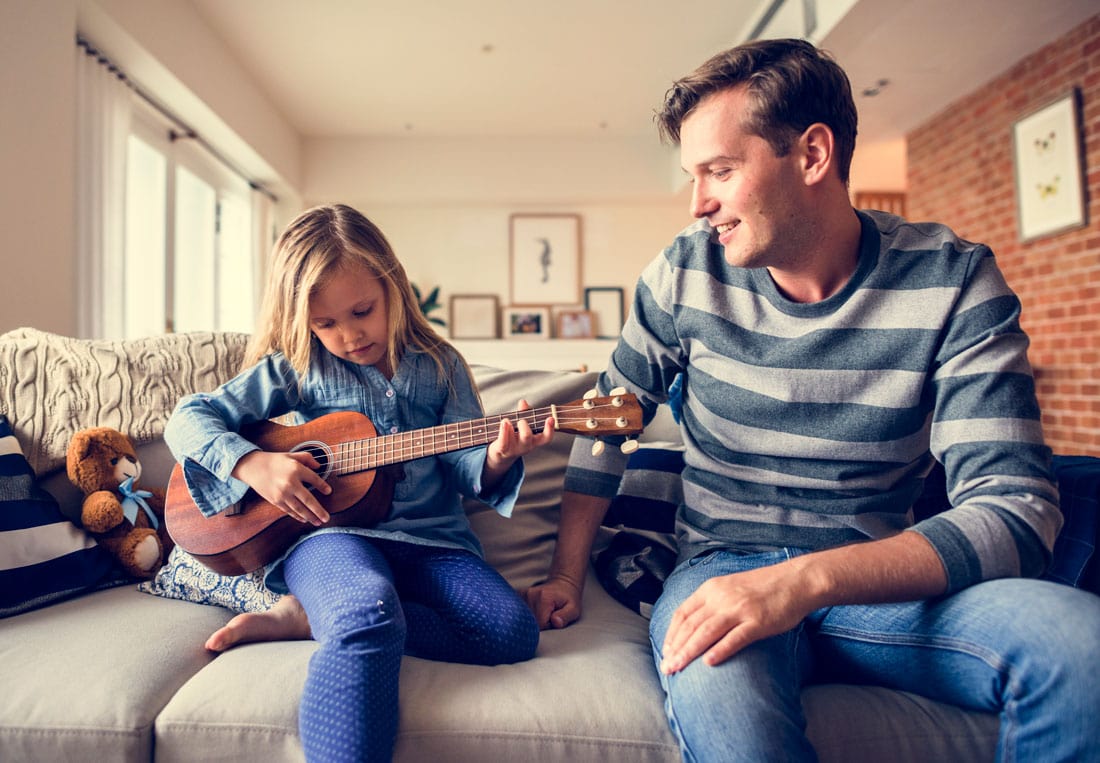 Photos that look like they are being used without retouching or overdone effects resonate with users and help them connect better to the design. This is because the imagery is more relatable and authentic.
Authentic images also seem to lack the stage or posed quality that is often associated with commercial photography. The models aren't overly made up and the background isn't exactly flawless (although it still looks good).
This photo trend applies to photos for websites, brands, and printed brochures and projects. (You won't see it so much when it comes to weddings or portraits.)
What's nice about this more authentic photo style is that images do create a connection between the design and user.
8. Cinematographs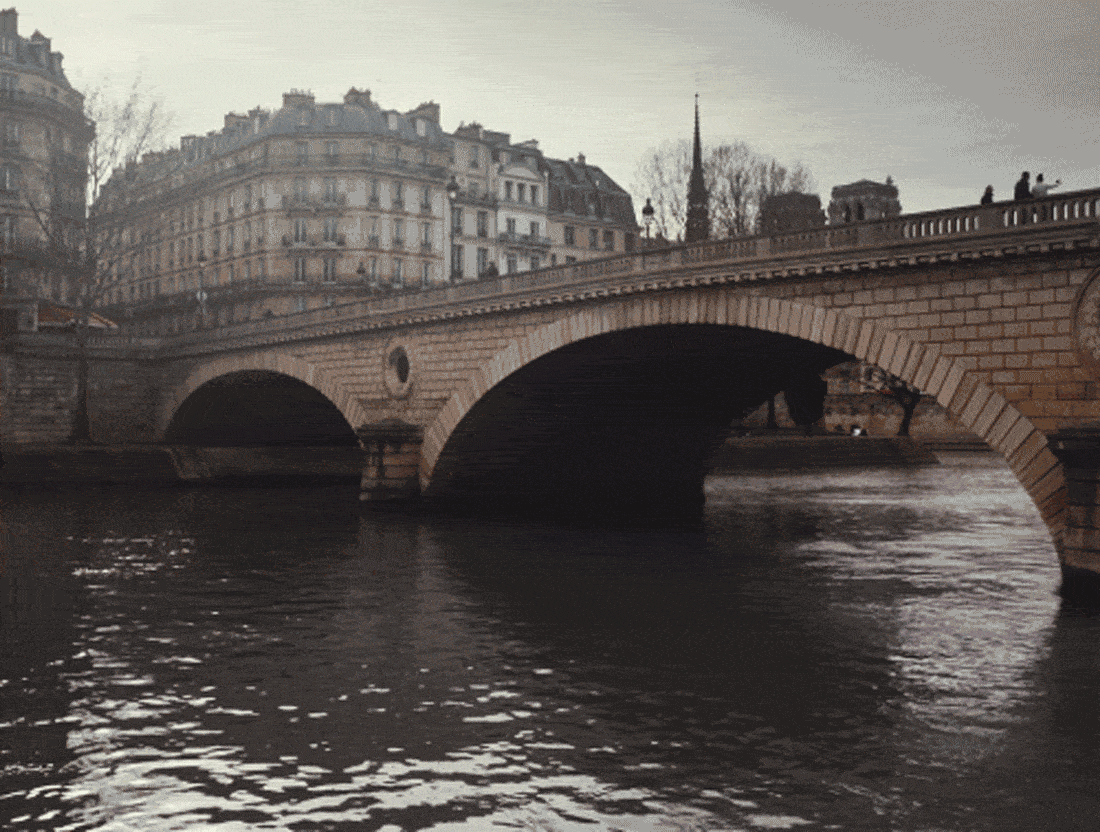 Cinemagraphs are still images with a hint of motion. (In the image above, the water moves although there is no other motion.)
What's cool about this photo — or video? — trend is that images surprise the user just enough to keep them engaging with the design. Photos have plenty of depth, balance, and visual interest in this style that only works with digital design projects.
9. Soft Background Blur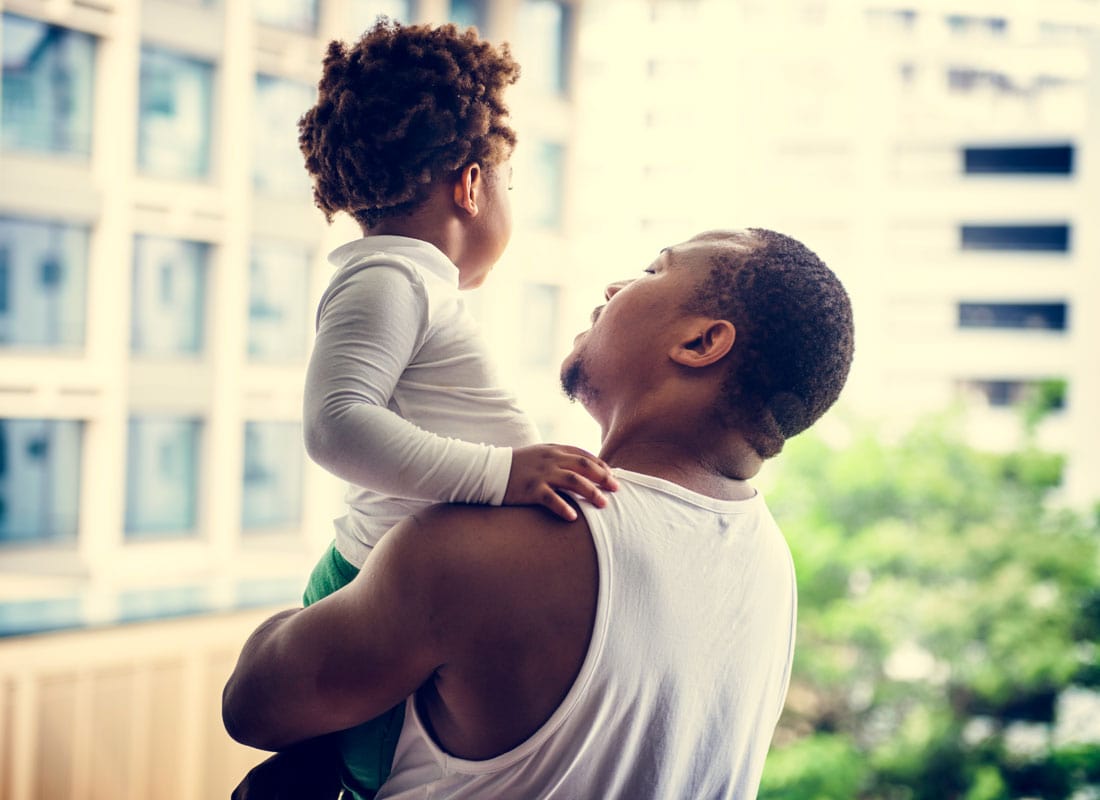 Photos with depth and focus are a trending style.
Images with a background blur — whether it is created in Photoshop or part of the actual, technical photography — is a popular way to accomplish that. Blue helps created depth of field in the background while helping the eye move to the part of the image that's most important for the design.
10. Nature Everywhere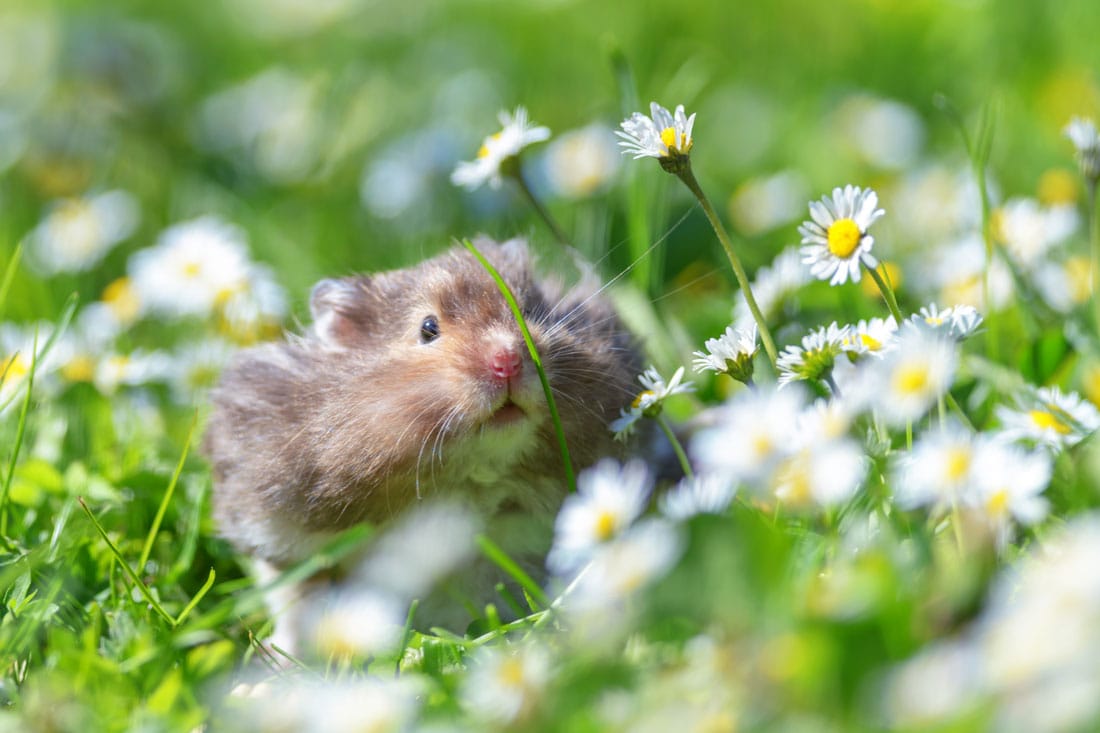 Going green is a trending concept and it has made its way into photos as well.
From photos that are being taken outside to photos that feature plants indoors, elements of nature are popping up everywhere.
But it's more than just a conservation concept. Using natural elements can soften a scene and help create a better sense of harmony and serenity in images. It can also add depth and background elements that don't overpower the rest of the visual composition.
11. Color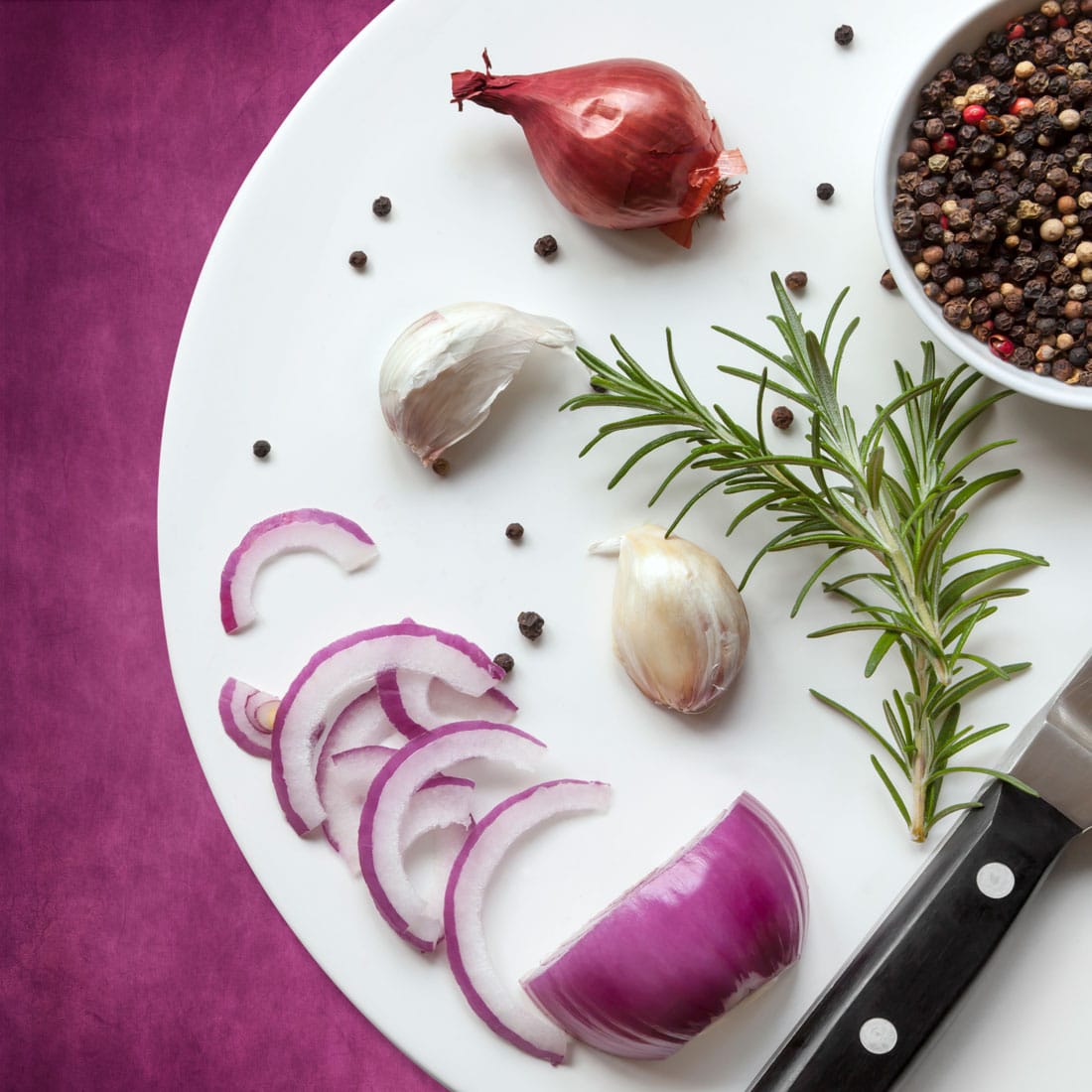 The same bright colors that are dominating design projects are also creeping into more photos as well. Color can be used in very much the same way with photography as in general design.
Backgrounds, foregrounds, and bright accents can help draw users into photos and help them understand the content even better. It can also make images stand out so that they are more visually intriguing as a design element on their own.
12. Staged Still Life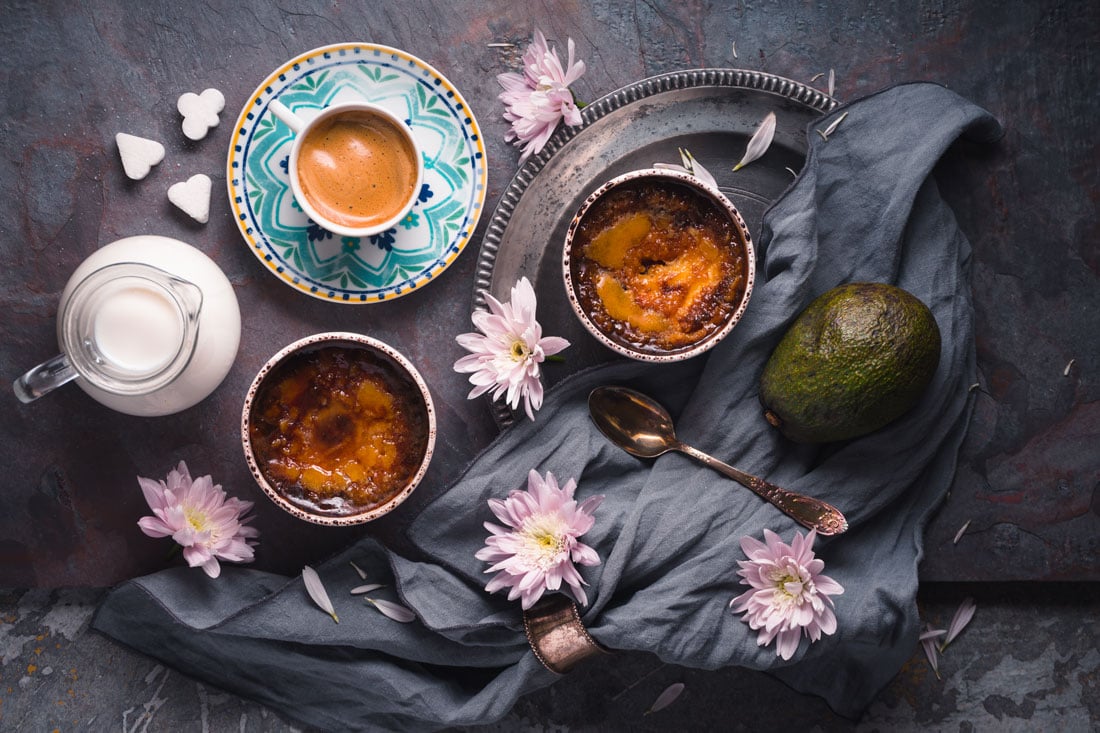 Staged still life photos have become quite popular for website hero header design and are beginning to grow in popularity for printed designs as well.
This photography trend involves a photographer gathering items to stage an image — often for a product or brand — that showcases a scene of items arranged neatly or in a specific way. While there's no rule to what angle the image is taken from, most of these images seem to be photographed from above so that you are looking down into the scene.
Many of these photos feature a simple table or background that you almost don't see with a focus on the textured and colorful elements in the foreground.
13. Vertical Photos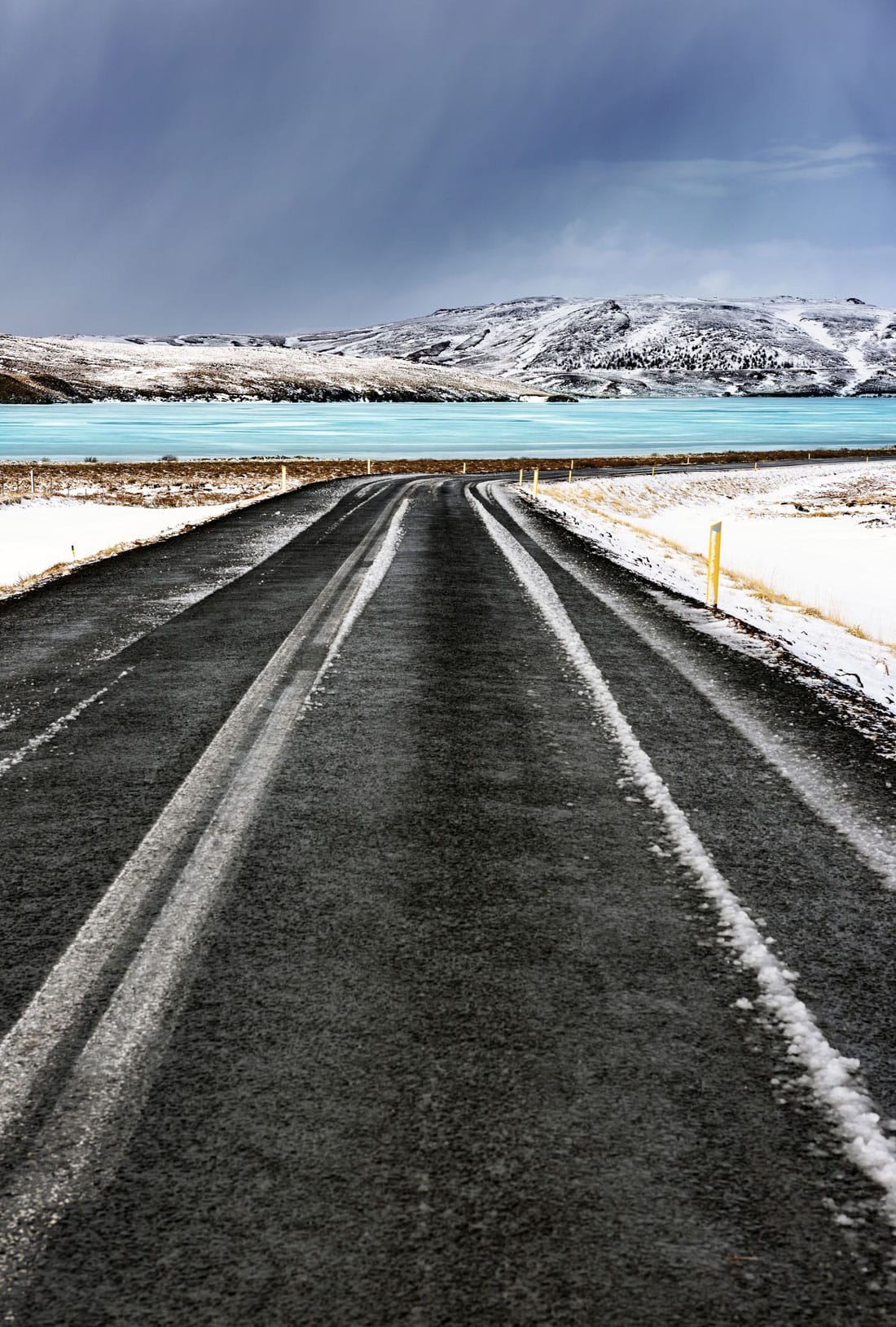 Are you noticing more vertical photos in projects? While vertical photography is not new, most projects have focused on horizontal or more square images.
Thanks to native social media formats and mobile usage, that's changing. And photographers are jumping on the trend with more vertical photo options.
The trick to this photography trend is that the photo and design teams n1 eed to have a conversation about photo shapes before images are commissioned. There are a lot of considerations that go into photo shape, including print medium or usage.
14. Bright Light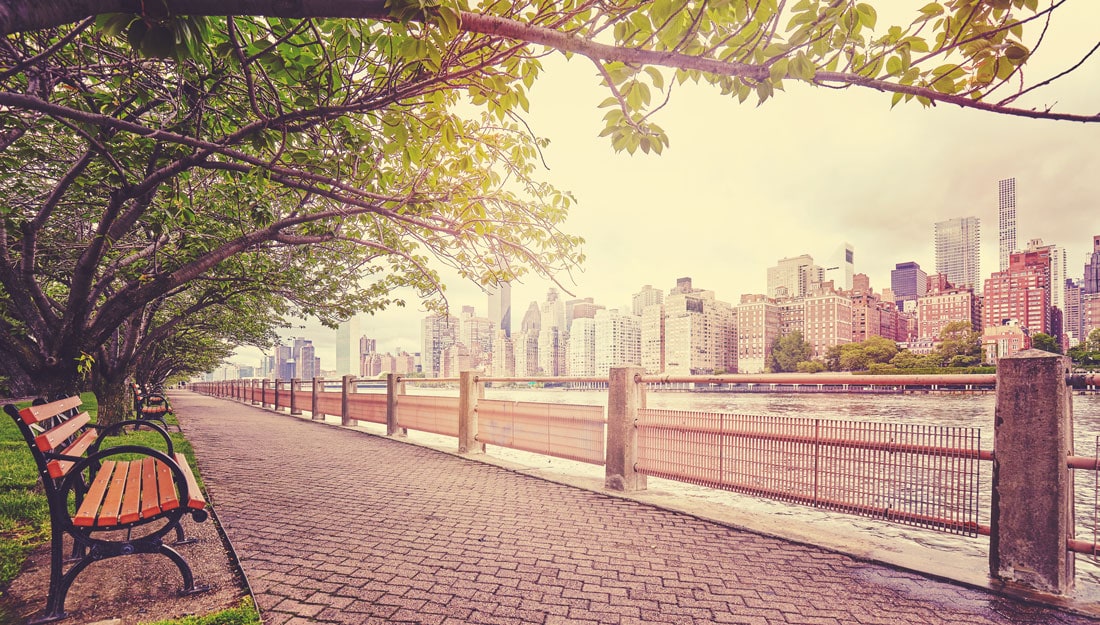 Bright, almost blown out light effects are a popular photo effect. It might be natural — thanks to lighting placement in the frame — or an effect that's applied during editing.
Bright light often comes from a certain position and spread through the image. It works on images that are just scenery and photos that include people.
One of the reasons this photo trend has become so popular is that designers seem to like it for projects. Bright and white areas of a photo provide a nice location for text or other design elements and can make a photo more versatile for use.
15. Selfie Style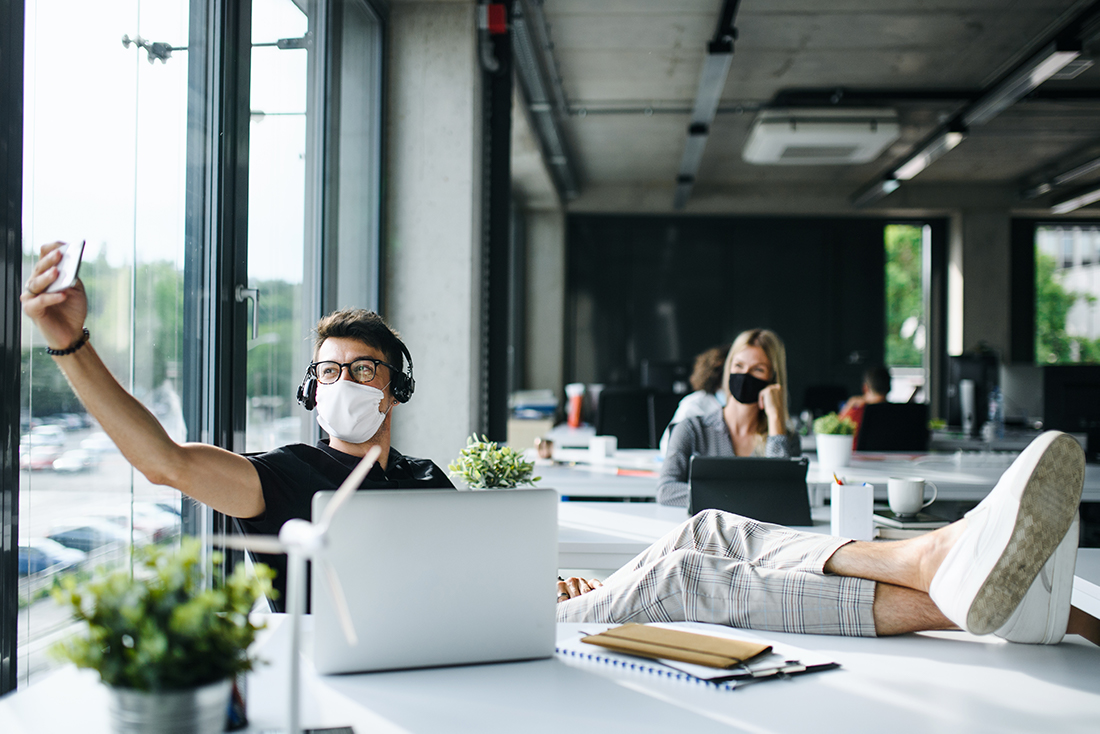 Not only is the "selfie" photo a trending element, but it also has a look of its own. (Note that the image isn't actually a selfie, but rather a photo of people taking a selfie.)
In this trend, the style is often exemplified by a group of young people smiling at a camera phone. The twist for 2021 is that the people in the photo are trying to create some distance among themselves or with much smaller groups than in the past.
This style of photo is practically everywhere and is on the verge of becoming a cliche in itself.