10 Most Useful AI Tools for Designers in 2023
Whether you're a freelancer or managing a team at an agency, efficiency is key to delivering great work as a designer.
With the rapid advancements in AI (Artificial Intelligence) technologies, it's getting much easier to manage multiple clients and craft amazing designs at the same time. And with these AI tools, you'll be able to achieve that same level of efficiency right now.
Today, we check out some of the most useful AI tools you can use to supercharge your workflow to design better, faster, and more efficiently.
We already covered a list of AI art generation tools for designers. In this post, we are focusing on AI tools you can use to improve your workflow as a designer.
Let's dive in.
1. ChatGPT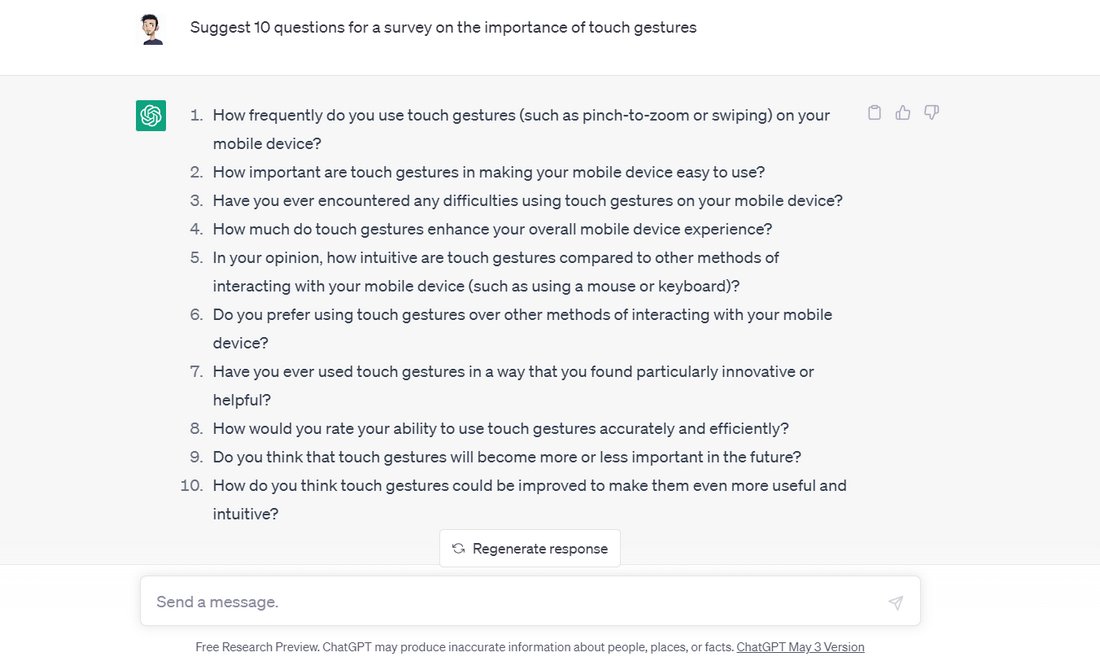 ChatGPT is the ultimate AI tool for all types of creative work. It may not help you generate graphics or UI layouts, but you can use it to create a better workflow by eliminating repetitive tasks.
As a designer, you can use ChatGPT to make your design workflow and day-to-day tasks much simpler. From generating copy for product pages to writing responses to clients, here are just a few ways you can utilize ChatGPT for automating your daily tasks:
Get ideas and inspiration for design projects
Generate design checklists to improve projects
Do competitor analysis and research
Generate questions for surveys
Write documentation for projects and design systems
Write simplified emails to easily communicate with clients
Write copy for product pages and websites
There's so much more you can do with this powerful AI tool. You can unleash your imagination to come up with cool ways to use ChatGPT to automate other tasks related to projects.
If you want to learn more about how to control ChatGPT with prompt engineering, check out Learn Prompting.
2. Adobe Firefly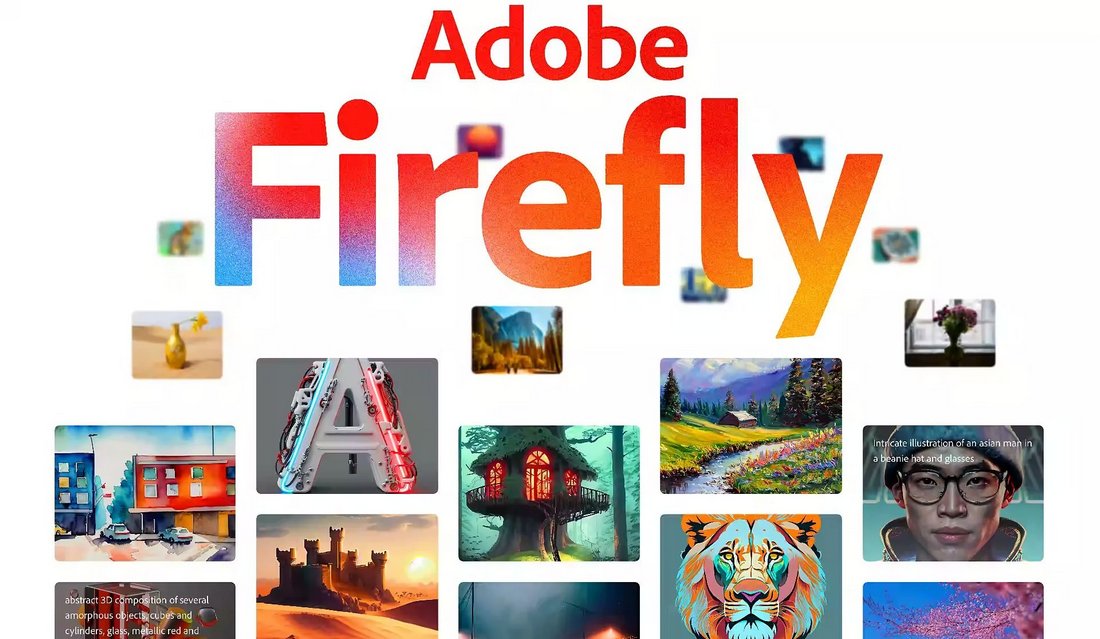 Adobe has been quietly working on its own version of an AI art generator called Firefly. And it's much more advanced than any other AI art generation tool available right now.
Adobe Firefly is capable of generating images from text. And it can generate text effects or apply textures to text with a simple prompt. You can also use it to generate different color variations of vector images, turn sketches into images, generate editable templates, and much more.
Firefly will take most of the work out of creating illustrations and designs. And it will double the speed of your workflow.
Adobe Firefly is still in beta but you can request access to it if you have an Adobe account. It will be integrated into Adobe products such as Photoshop and Illustrator in the near future.
3. Fronty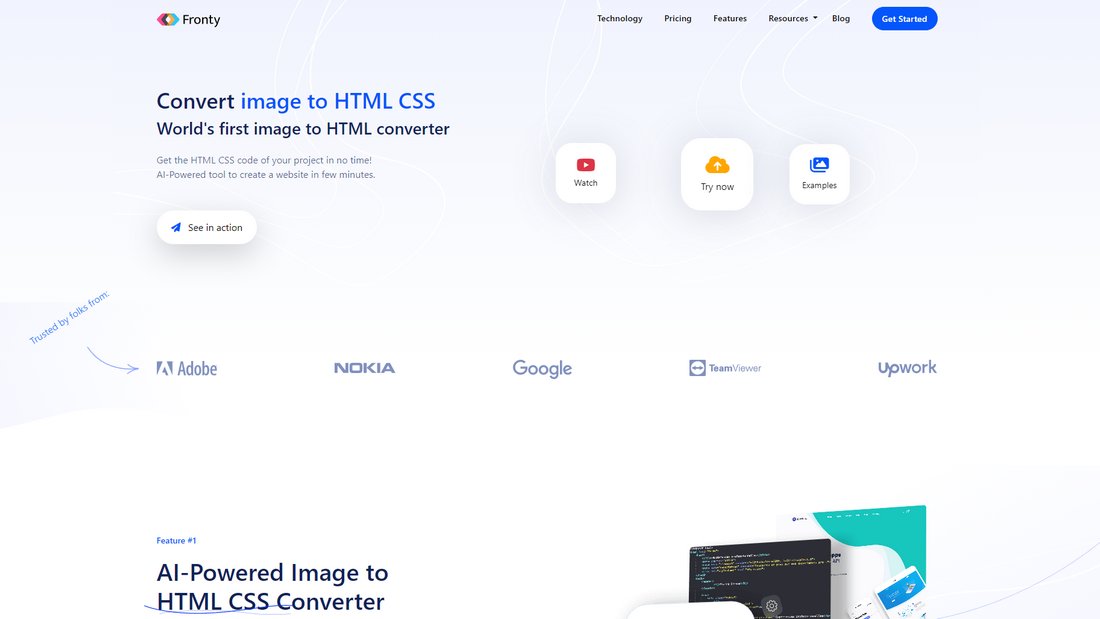 Converting your website designs into HTML and CSS used to involve a lot of work. Coding each page, one at a time takes days or sometimes weeks. Thanks to AI, you won't have to deal with that anymore.
Fronty is one of the best AI tools you can use to generate HTML and CSS code from images. It's as simple as uploading your website designs in image format and Fronty generates a fully-coded and functional website within seconds.
Then you can even edit and customize the website using a no-code editor to change colors and content. In fact, the tool will even suggest ways to improve your designs. It supports Figma and Adobe XD formats too.
4. Illustroke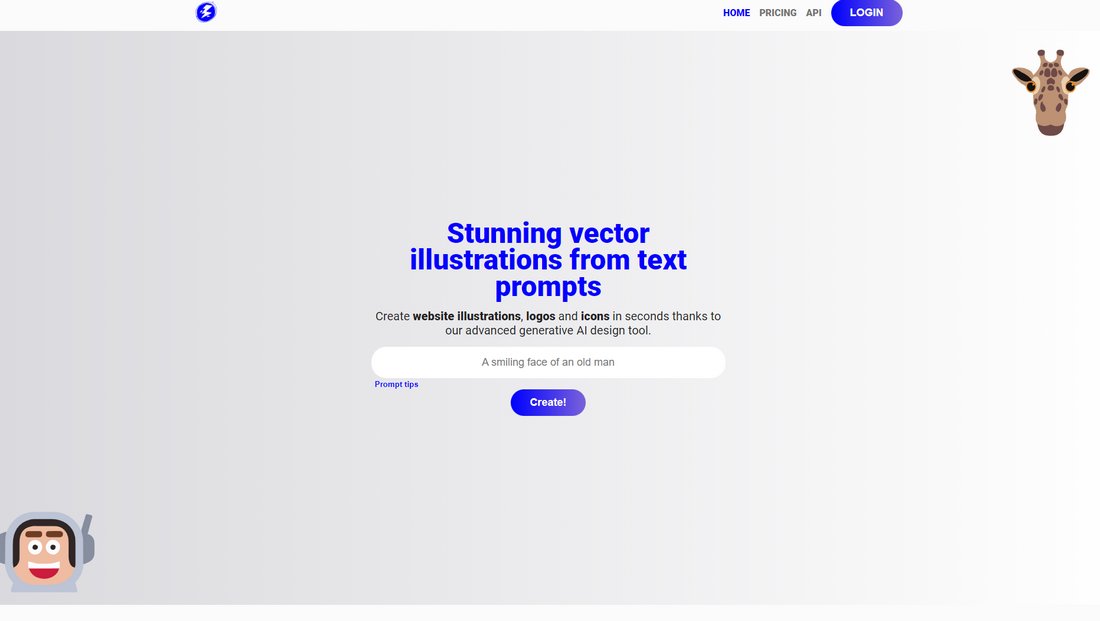 The days of searching the web for vector illustrations and then paying tens of dollars to download just one vector image are over. Now you can use AI tools to generate unique vector illustrations for your projects at a fraction of the cost of a single image.
Illustroke is a very useful AI tool for graphic designers. It allows you to easily generate vector art and illustrations from text prompts.
This tool lets you choose from multiple design styles and color variations to generate vector images. The images you generate are accessible to you only and allows to be used on commercial projects. Pricing starts at $6 for 50 tokens.
5. PhotoRoom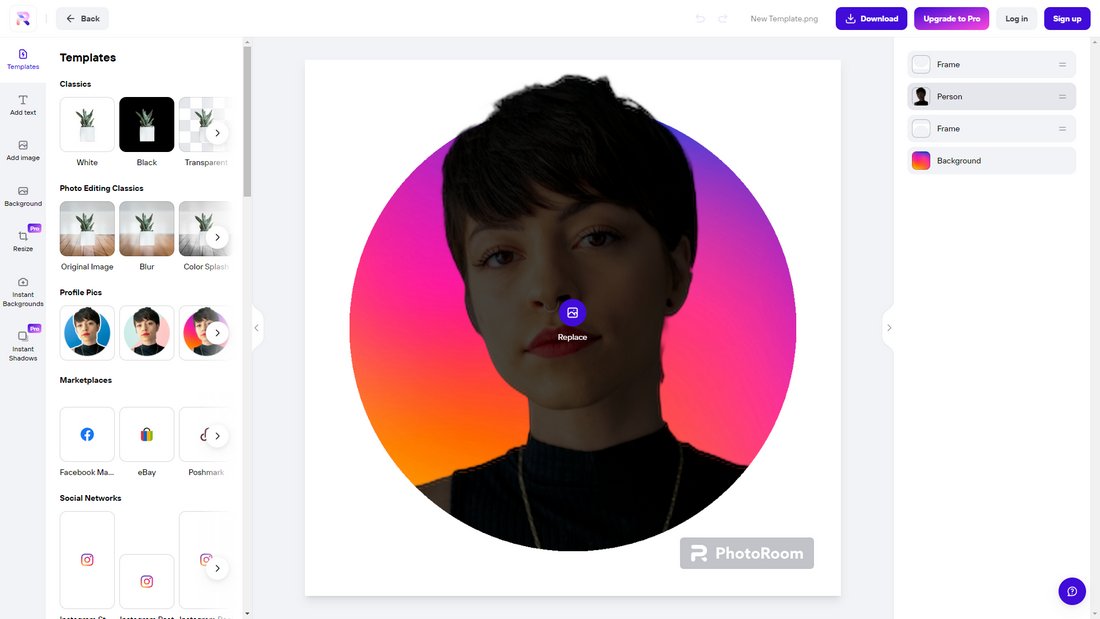 PhotoRoom is another great AI tool that will help you save a lot of time that goes into mundane and repetitive tasks. This tool allows you to easily remove the backgrounds from images, retouch, blur backgrounds, and even remove objects from images with just a few clicks.
It's quite useful to UX and UI designers as well. You can use this tool to easily create product images when creating product pages for online shops. Or create user profile images for your app UI layouts.
All of these tools are free to use. There is a pro plan that grants access to better features.
6. Huemint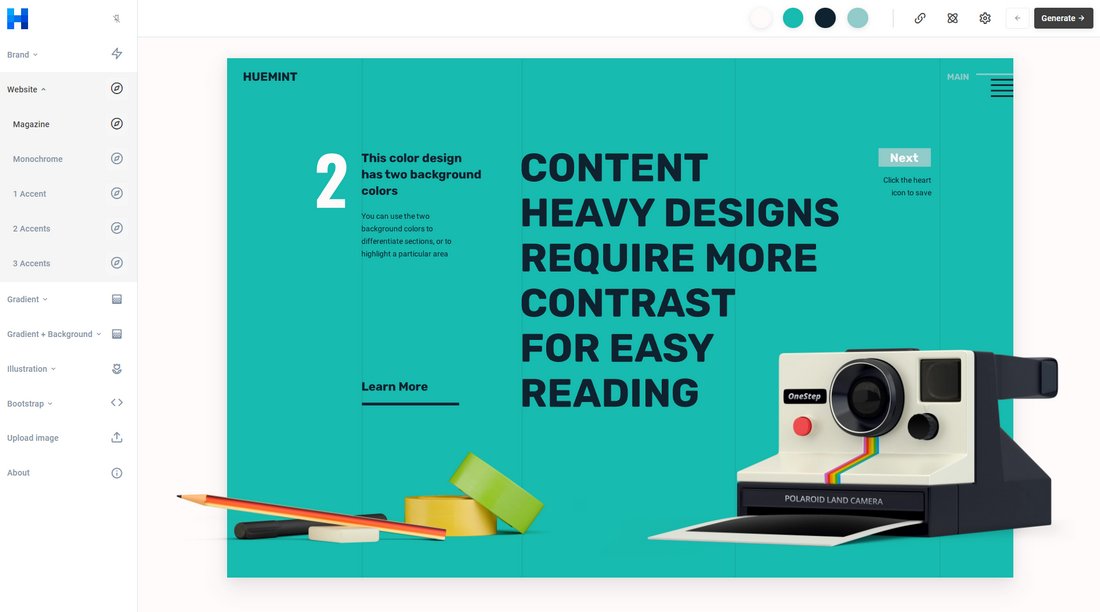 It could sometimes take hours or days to find the right color palette for a design. This is part of what hinders the progress of many design projects. AI is here to make such tasks much simpler and effortless.
Huemint is a creative AI tool that allows you to instantly generate a color palette for your websites, logos, illustrations, and graphic designs. You can use the tool to create one-color, two-color, or three-color palettes for brands. It even allows you to generate color palettes for Bootstrap color utility classes.
The best thing about the tool is that it shows you previews of the color schemes in action, which will give you an idea of what your colors will actually look like when implemented. And the tool is completely free to use.
7. Fontjoy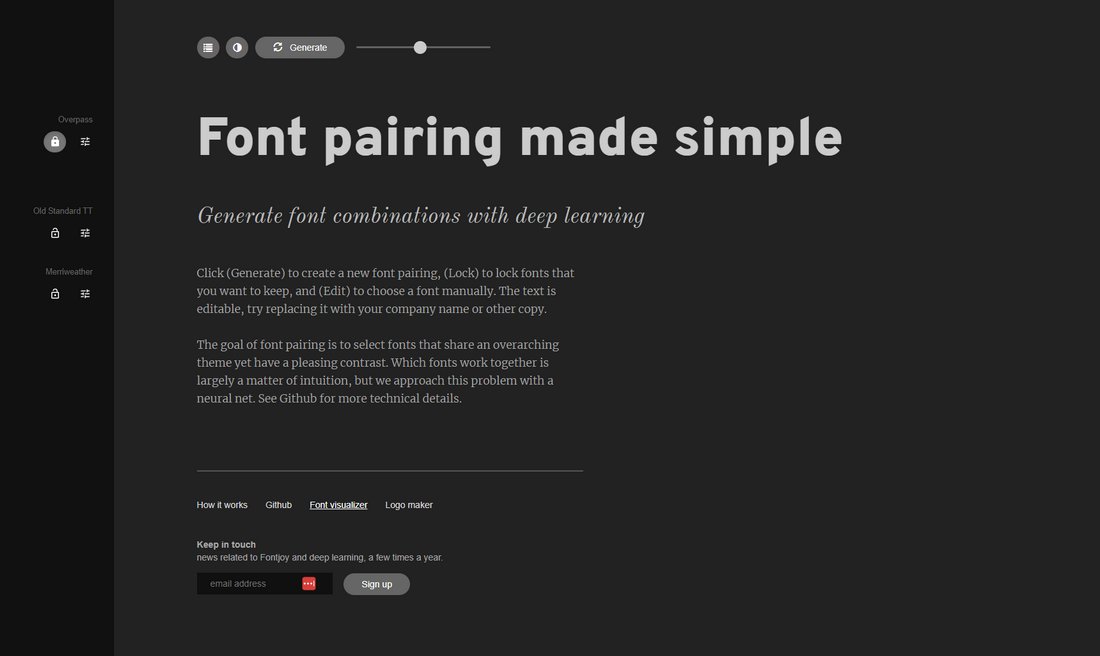 Fontjoy is already one of the most popular AI tools among designers. This tool uses machine learning AI to generate the perfect font combinations for your design projects.
You can easily adjust the contrast between the fonts to find different fonts that go well together. And you can lock font choices to create more personalized pairings too.
The only downside to using this tool is that Fontjoy has access to the Google Fonts library only. If you want to find premium fonts, you can use Monotype Font Pairing Generator or the Font Pairer by Designs.Ai.
8. Jasper
Jasper is a suite of AI tools available for creators and designers. One of the tools available on the platform is an AI art generator.
You can use Jasper to easily generate illustrations, backgrounds, and placeholder images for your design projects. It's also useful for testing out concepts and ideas as well as finding inspiration for your designs.
While Jasper is not as sophisticated or advanced as Midjourney, it's much easier to access without having to use third-party apps. Jasper also allows you to use the images you generate in your commercial projects.
9. Mem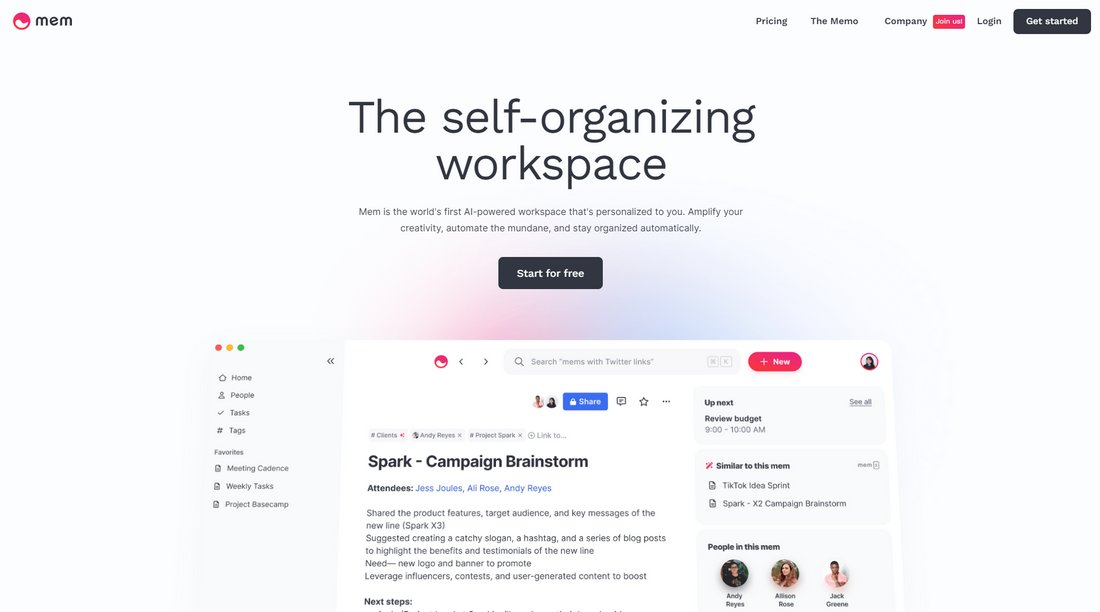 Mem is an AI-powered workspace management tool for creators. It allows you to easily keep your notes, feedback, ideas, and tasks organized in one place.
It works just like a note-taking or task-management app. But what makes it special is its AI that automatically organizes your notes, tasks, and data in appropriate folders and groups.
Mem is a useful tool, especially for UX and UI designers, as it will help you to organize your user feedback, client requests, surveys, and other data more easily. You can simply write notes, tasks, and reminders without having to worry about organizing them.
10. VisualEyes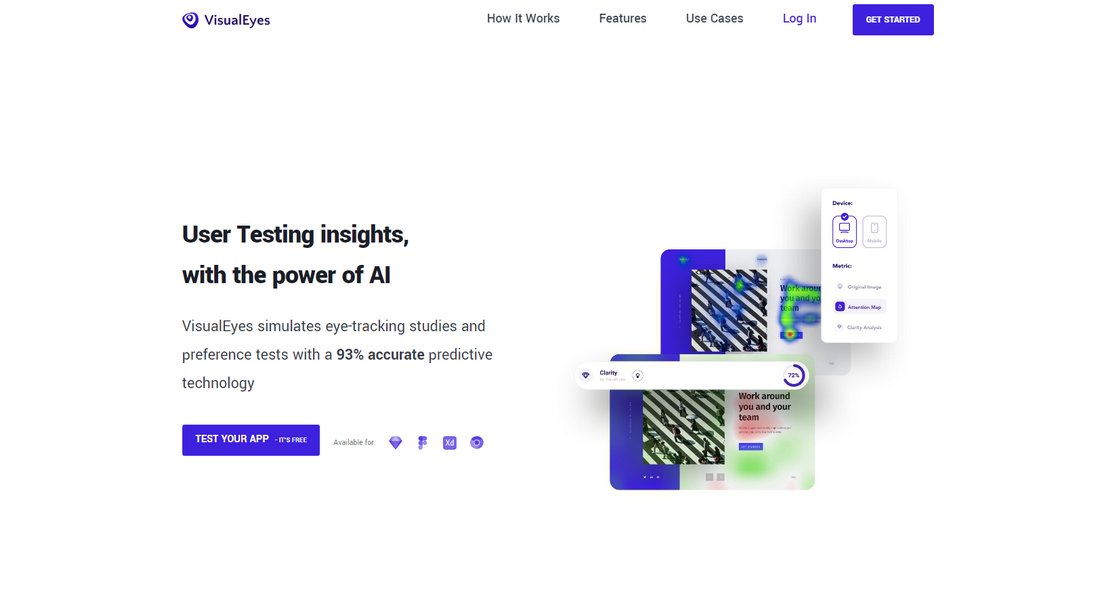 Getting user feedback on your website and app designs can be a difficult and expensive process. And usually, you need to have a functional prototype to even get constructive feedback on things to improve.
VisualEyes aims to make that entire process a walk in the park. With this tool, you can simply upload your websites, apps, and user interface layouts to do user testing powered by AI.
This tool simulates eye-tracking studies using 93% accurate AI technology to provide you with insights on how to improve your designs.
Learn To Take Advantage of AI
There are so many different AI tools out there for making your work and life easier. Instead of getting scared of how fast AI technologies are evolving, find ways to take advantage of AI and use these tools to make your work even better.
If you can keep an open mind while trying these AI tools, you will discover creative ways to use them to make your workflows much smoother and more efficient.