10 Best Free Stock Video Sites in 2021
Need video? From moving images for your own website, to b-roll for clients, having a solid place to find quality stock videos is a must. Today, we're going to help you "stock" your toolkit with ten places to find amazing, free stock video for a variety of projects.
We are giving you basic information about using stock videos from each vendor; make sure to check specific license agreements before using any stock image or video. These can vary quite a bit, and it's worth making sure that any video use is a good fit for your project license-wise!
1. MixKit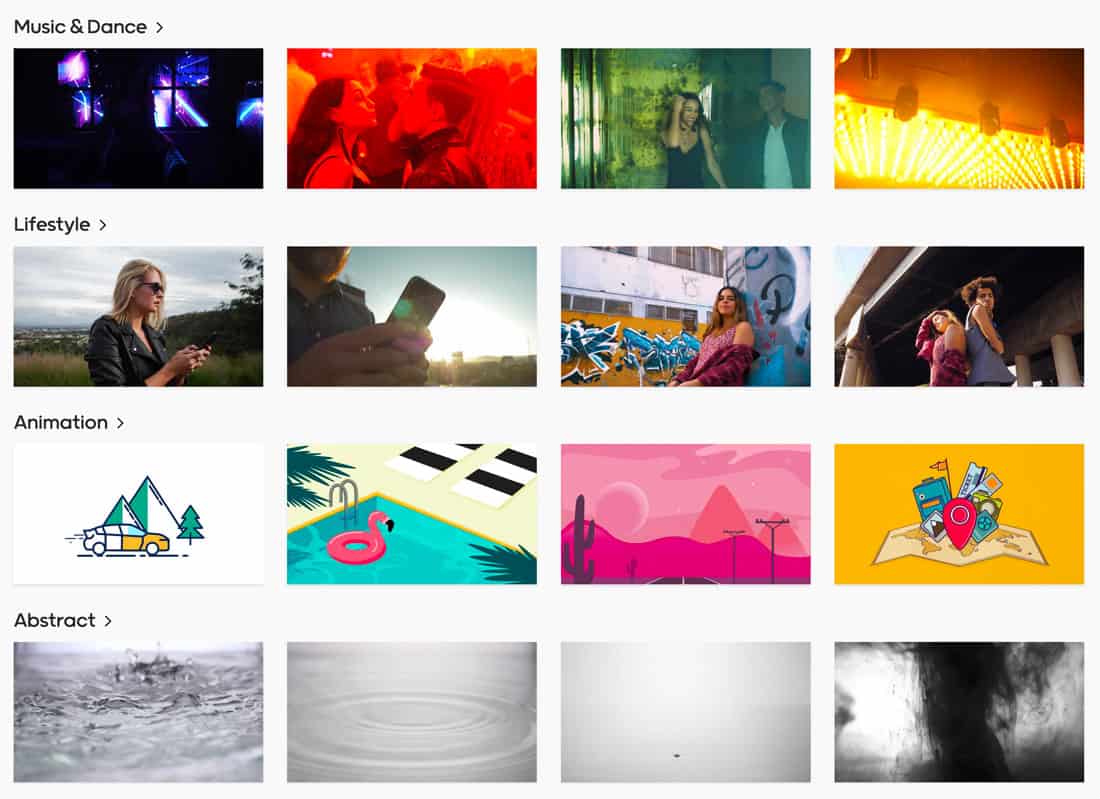 MixKit is packed with free HD videos.
Videos are grouped on the site by category and include some stunning imagery. The options include subtle b-roll such as abstract water droplets all the way to a raving club scene. And everything looks authentic with a modern video style.
New videos are added each week – 10 to be exact – and you can get notification of new releases via email. Everything on the site is available to use in commercial and non-commercial projects.
2. Storyblocks Video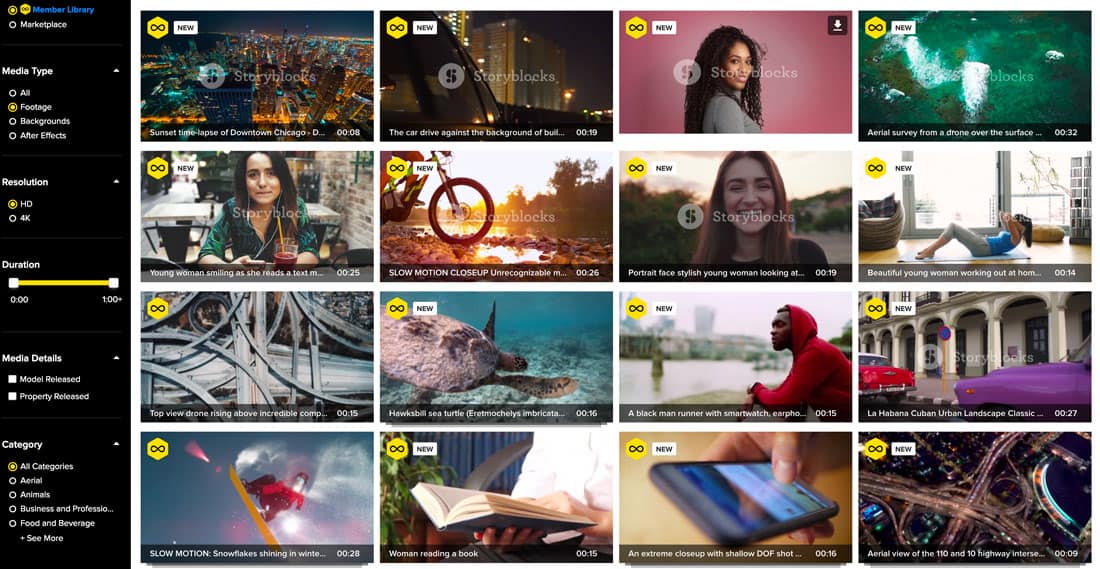 Storyblocks Video is a subscription-based video service with plenty of high-resolution options to choose from.
Video options include everything from aerial video clips of natural scenes and place to lifestyle footage. The database is easy to search with plenty of parameters including backgrounds, run time, resolution, and category.
Subscriptions include royalty-free content that can be used multiple times for personal and commercial projects. Plans start at $8.25 per month.
3. Videvo

Videvo includes a massive collection of free stock video. You can search everything or pick the most popular or recent footage to browse.
Clips are broken into categories, making it easy to find what you are looking for. Every file includes resolution, size and format information, as well as duration frame rate and aspect ratio. License information is also attached to each download.
Videvo has plenty of free clips as well as some premium options.
4. Videezy

Videezy has a robust selection of video clips, including 4K footage. The stock video service has some free stock videos and other "pro" options available for credits.
Search by keyword to find video clips that meet your project needs. (The related search is also very helpful for finding the right clip; you get downloads related to your search query.) Each file is also labeled as "Pro" so you know premium video clips right away.
All stock videos on the site are available for personal, educational and commercial use, but free plans require attribution. Videezy credits start at $19.
5. Life of Vids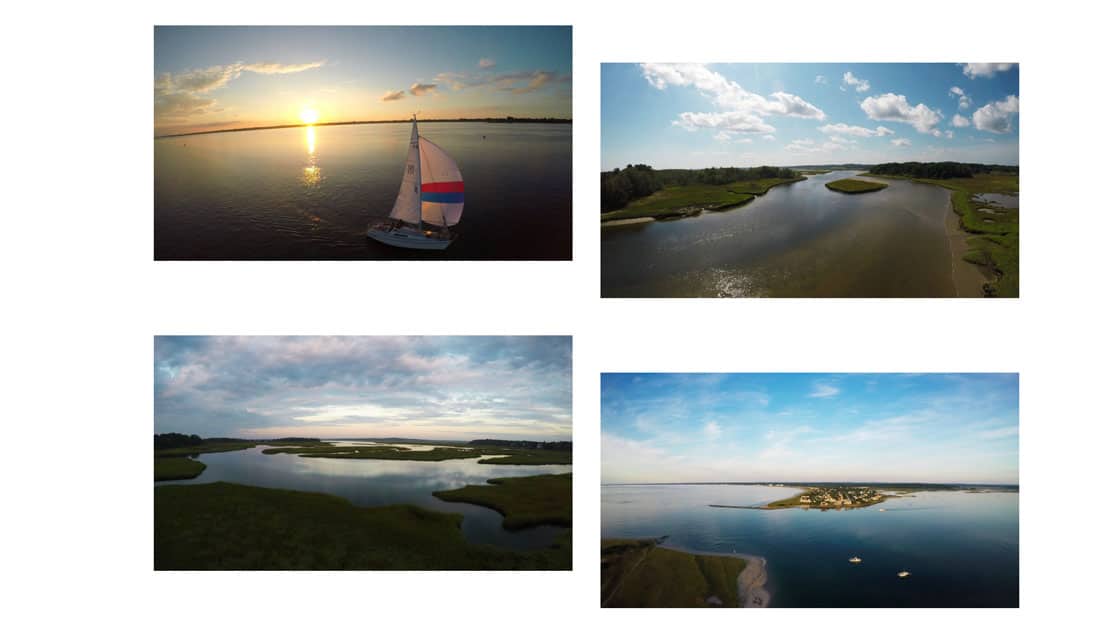 Life of Vids features free videos, clips and loops for web projects.
Not only is the display of this stock video site beautiful, it includes collections that make finding what you need easy. Search for office video, drone shots, people doing things or nature, among other clips.
The free videos on this site have no usage restrictions other than the number of videos used.
6. Pexels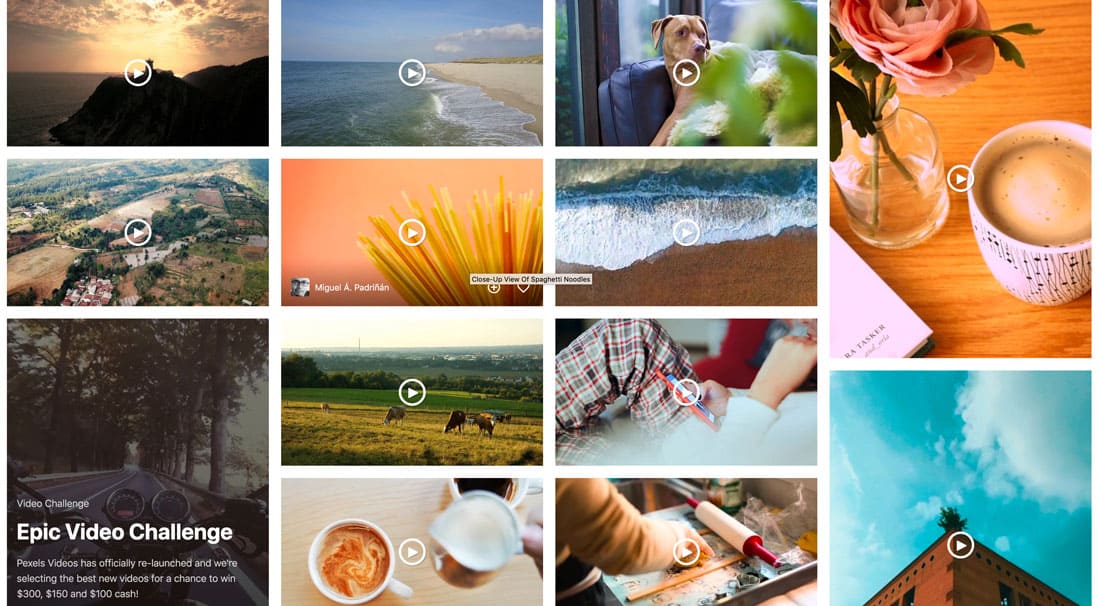 Pexels is a collection of free stock videos that are shared by the web and video community.
That's what makes this stock video website different from some others is that free video clips are actually crowdsourced. There's still plenty of high-quality video in a variety of categories. (The community also offers challenges to help build collections and they sometimes include cash prizes.)
The best part about this free stock video site is that everything has a truly authentic feel.
Everything on Pexels is free to use for commercial and personal use and modifications are acceptable.
7. Pixabay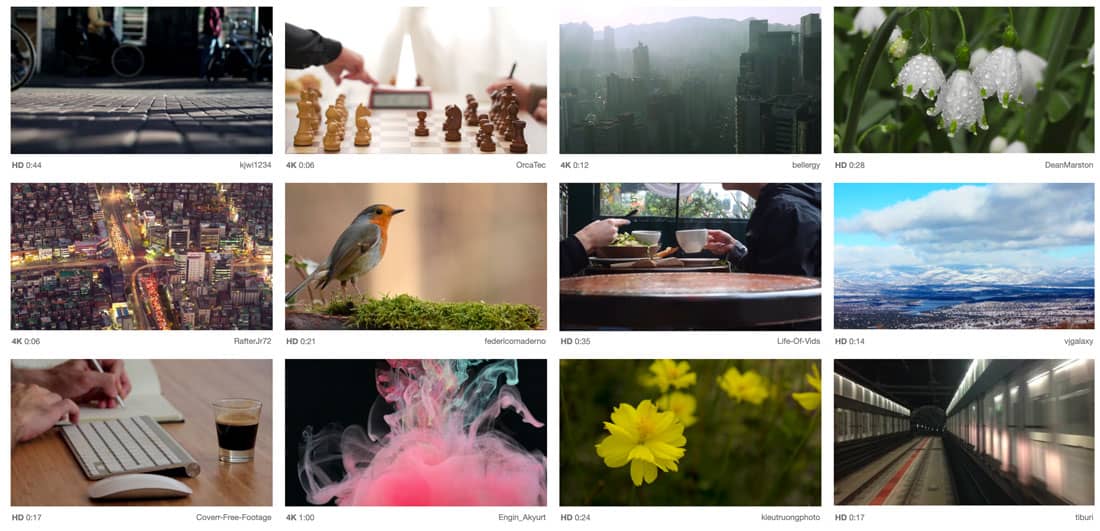 Pixabay includes more than 1.6 million royalty free videos that have been shared by a user community. The site is super easy to search and every video shows quality and duration in the preview. This is great for finding just what you need.
The site includes all kinds of stock video, including HD and 4K options.
Videos are free to use – even commercially.
8. Clipstill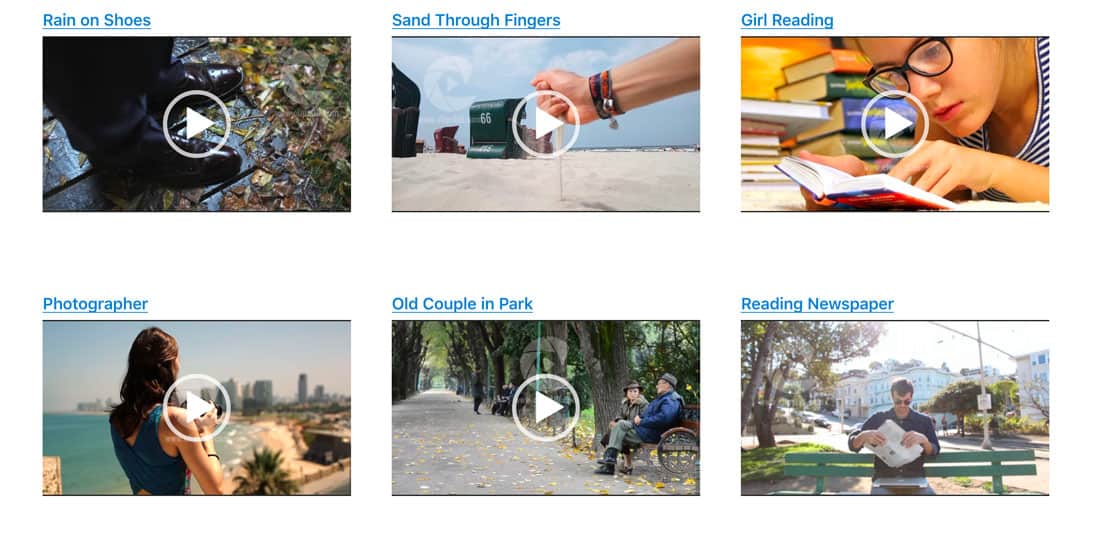 Clipstill is a different kind of free stock video website. It's focuses primarily on cinemagraphs, which are "still" photos with motion.
This trending video style makes for great background imagery with subtle movement and a soft focus.
Web versions of video clips from Clipstill are free; SD and HD clips can be purchased a la carte, starting at just a few bucks each. All videos include a CC0 – Creative Commons video license and can be used personally or commercially without attribution.
9. SplitShire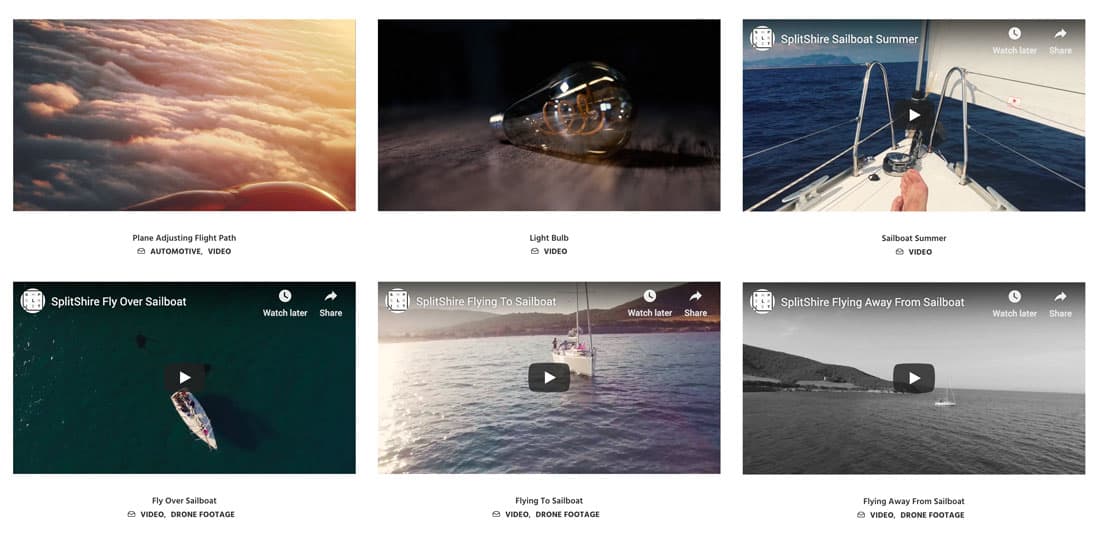 SplitShire includes plenty of free stock video clips with a high-end feel. Many of the options look like done video with high-angle views and wide landscapes.
While this site doesn't have the library of some others, it's worth a look if you have a particular need. Videos are well composed and nice quality.
Use of SplitShire video does have some restrictions but are generally acceptable for use in personal and commercial projects.
10. Pond5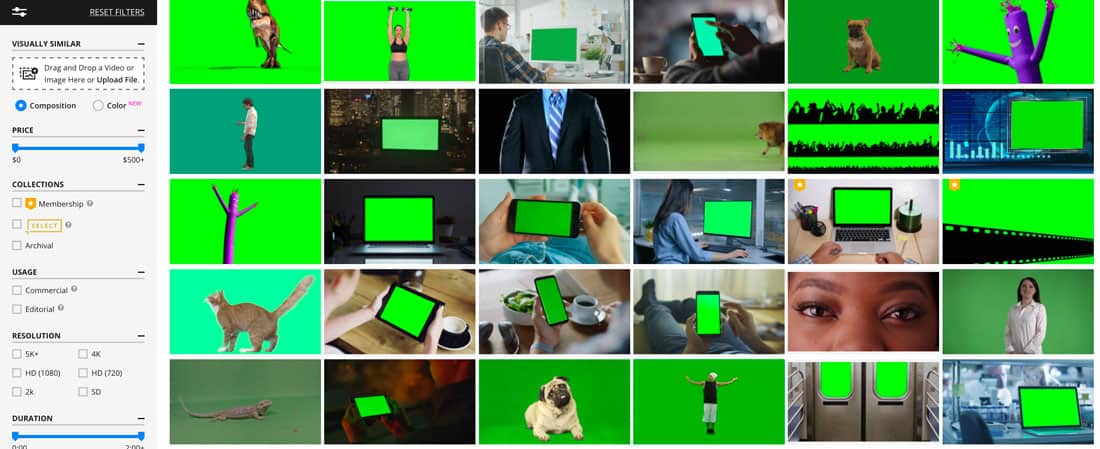 Pond5 claims to have the world's largest royalty-free collection of videos with more than 1 million clips in 4K.
The site is easy to search and includes plenty of options that you can narrow by use, video resolution, and even duration.
Pond5 allows free downloads with a membership. You can also buy credits for downloads.