How to Connect Existing Domain Name to Your Website
Follow the instructions below to connect a domain you already own.
Important: this option is available for Pro-sites only.
1. Log in to your Weblium account.
Log In
2. Hover over a Pro site and click on Settings: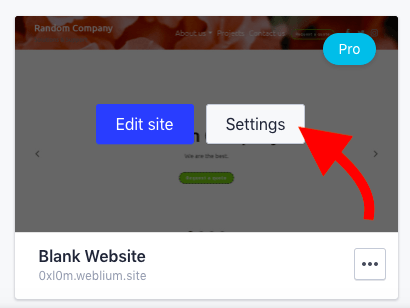 3. Navigate to the Domains tab and click on Connect existing domain:

4. In the pop-up window enter the domain name and click Continue: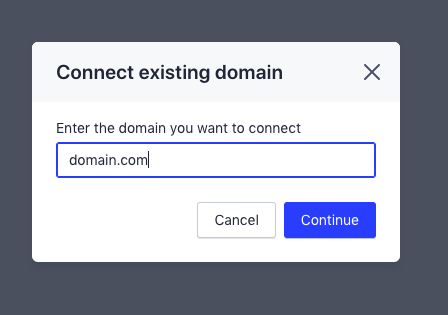 5. Follow the instructions you receive: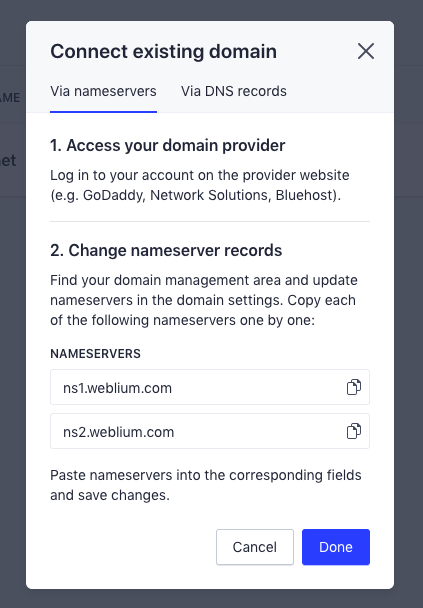 6. Domain records will propagate within 24–48 hours, and the site will be fully accessible with the custom domain name.
Connecting a domain with the help of an A record
In some cases, it's recommended to connect a domain with the help of DNS records. For instance, if you want to manage the domain at your current host, if you are connecting a subdomain or if the domain registrar doesn't allow to change the NS records.
For that please follow the instructions above, but switch the tab on step #5 to Via DNS records: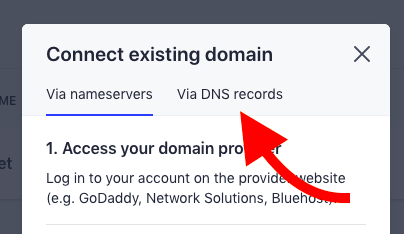 Follow the instructions in the new pop-up window and click done: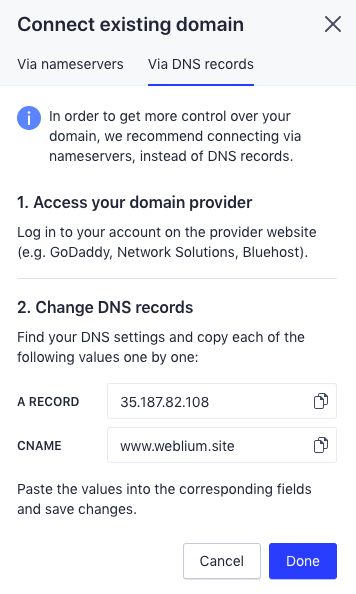 Save the changes and allow up to 24—48 hours for the domain records to propagate worldwide.
Should you have any difficulties, feel free to reach us out:
Email: support@weblium.com
Tel: +18559325486 or +18449325486
Live chat in the right bottom corner
Articles you may also find useful:
How to Connect Google Analytics to Your Website
Web Page vs Website: What's the Difference?