Top 12 YouTube Competitors and Alternatives for Creators 2020
YouTube is the most popular video platform so far. It has 2 billion users worldwide, and 79% of surveyed users say they have a YouTube account.
It's the first service that comes to mind if you are thinking of creating your own channel. However, its enormous scale and huge audience have a reverse side. Many users complain about strict rules, unfair bans, and fierce YouTube competition.
Still, there are dozens of other services where you can also enjoy the best videos and make money from your content. In this article, we will introduce you to top YouTube competitors and tell you which services are best for bloggers and creators.
500 hours of video are uploaded to YouTube every minute worldwide. That's a lot of content. And it's really hard to promote your channel for free due to that much competition on Youtube.
Let's take a look at YouTube alternatives 2020 and learn what they offer for content creators and watchers.
8 Most Popular Competitors to Youtube
Vimeo
— YouTube Competitor #1
Launched in 2004, Vimeo can be considered an expert for beautiful and quality video content. It is often used by brands and businesses. Music video premieres are also frequently presented on Vimeo. It has 150+ M users worldwide.
Vimeo Highlights
Different pricing plans depending on the volume of videos you download.

Professional live streaming.

Built-in video editor.

Detailed statistics for each video.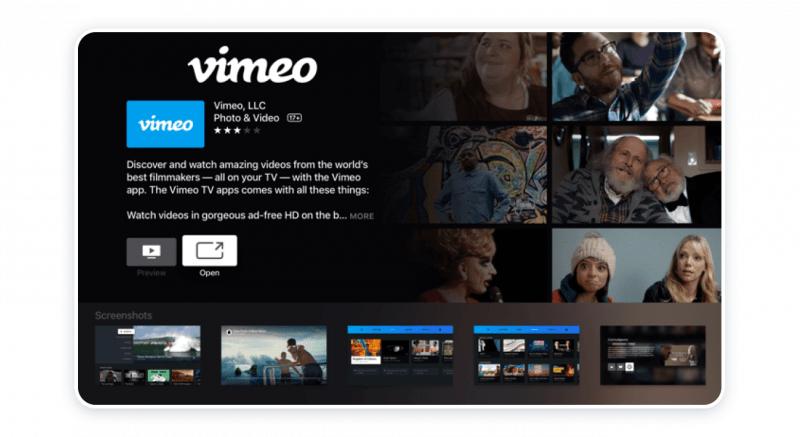 Dailymotion
— YouTube Competitor #2
Dailymotion was launched in 2005 and has almost the same categories as YouTube. It supports 18 different languages and focuses on educational and informational content. Bloggers, artists, and independent content creators use this platform. The traffic is 110 million people a month with a total number of 3000 million users.
Dailymotion Highlights
You can download videos in Full HD quality.

Content is sorted by categories, keywords, and groups.

It is possible to search for videos by keywords.

Only educational and useful content.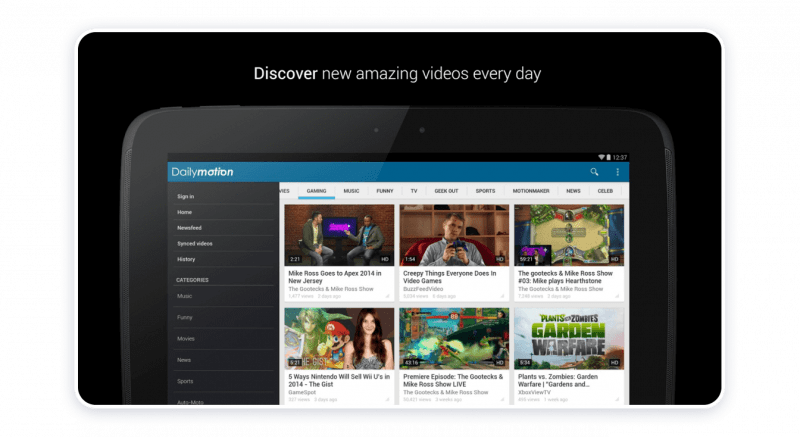 Twitch
— YouTube Competitor #3
Twitch is one of the most famous YouTube competitors. This streaming service specializes in video games, including gameplay and eSports tournaments. Most of Twitch's audience is male. This service has gained an insane number of users. Just imagine: right now, more than 1.6 million people are watching live streams and videos on Twitch!
Twitch Highlights
Great opportunities for monetization.

The audience is mostly young men.

The main focus is on live broadcasts.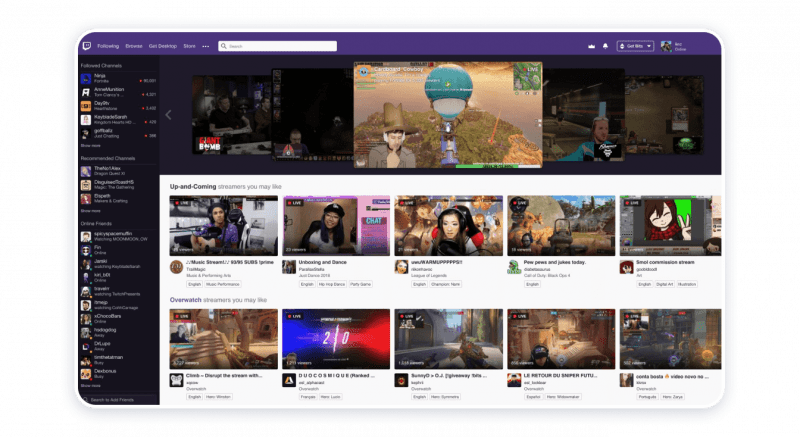 Metacafe
— YouTube Competitor #4
This service appeared even earlier than YouTube, in 2003. Its main focus is short videos that make you laugh like mad. In its best years, Metacafe had 40 million unique monthly users. But even now it is popular among those who are interested in films, sports, music, television, etc. despite its slightly outdated design.
Metacafe Highlights
Short and funny videos.

15+ categories.

Custom solutions for integrations with brands.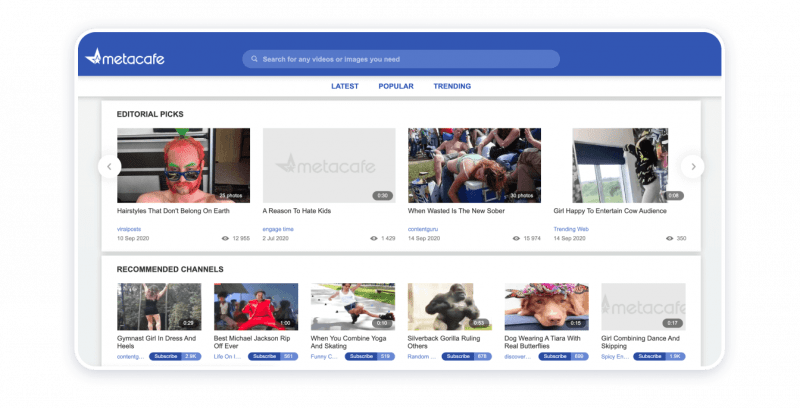 IGTV
— YouTube Competitor #5
This is an Instagram service that allows you to upload videos longer than 1 minute (up to 60 minutes). IGTV was launched in 2018. Out of 786 million Instagram users, only 18% watch IGTV, but their number is growing slowly.
IGTV Highlights
Videos are shown on the basis of personal recommendations.

IGTV is built into Instagram.

IGTV is completely free. Anyone can create an IGTV channel in two clicks.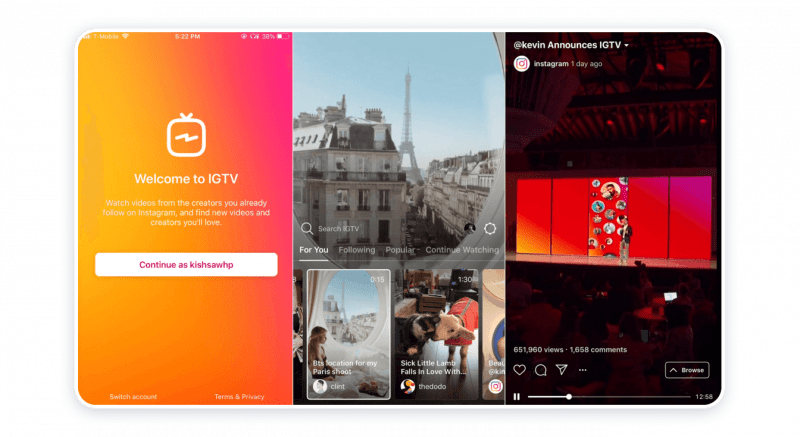 Netflix
— YouTube Competitor #6
Netflix is one of the most popular providers of entertainment content worldwide. It offers movies, TV series, and talk shows. The company was incorporated back in 1997 and now has 158 million subscriptions.
Netflix Highlights
Access to content only with a paid subscription. A free monthly trial is available.

Original Netflix movies and series.

Ability to download a movie or TV series and watch it offline.

It's very difficult to add an independent movie or series to Netflix.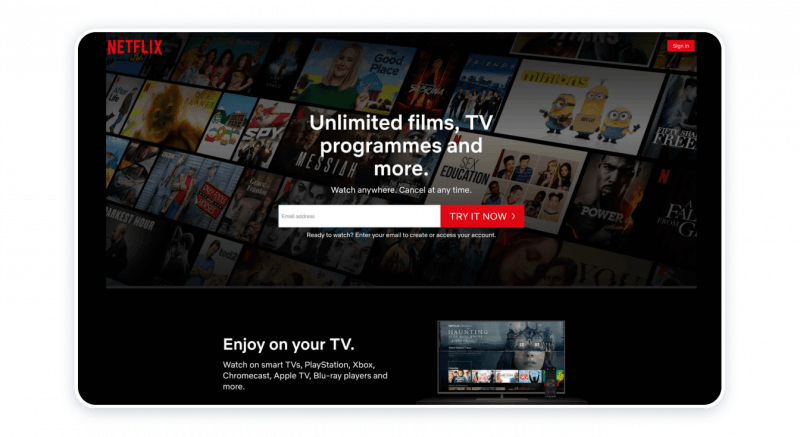 Swarmify
— YouTube Competitor #7
Swarmify is an unlimited and super-fast video hosting service for businesses. It is used primarily to speed up video playback on websites. It offers a distraction-free video experience for better engagement.
Swarmify Highlights
WordPress plugin.

Instant start of any video.

Well-designed and clear player.

Automatic conversion of YouTube videos.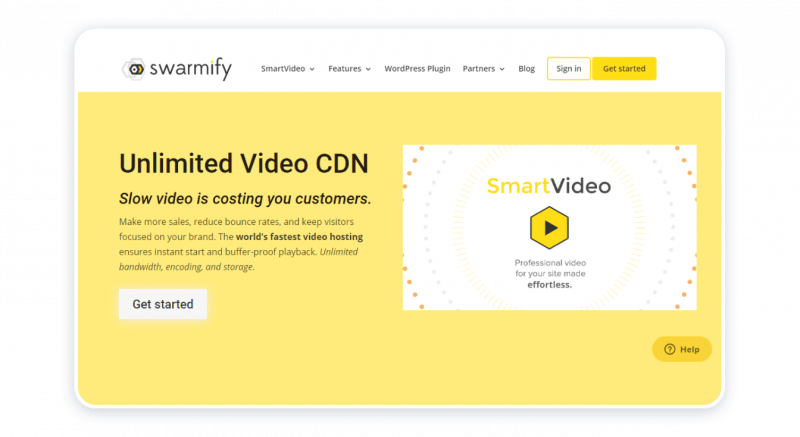 If you create interesting and engaging content, you can monetize your efforts. And for this, you don't need to have millions of views on YouTube. We have collected YouTube alternatives for creators where you can also make money from your digital content.
Vevo
— YouTube Competitor #8
Vevo was launched in 2009 and is a favorite service of all music lovers. It has 450 000 videos. On the Vevo website, it is allowed to publish videos only by agreement with the musicians, that is, no pirated content. All videos on Vevo are available for free viewing. If you are a musician, DJ, singer, etc. and want to show your music videos to the widest possible audience, Vevo is the right choice for you.
Vevo Highlights
A large number of content distribution partners including YouTube, Apple TV, and more.

Possibility of cooperation with the largest music labels in the world.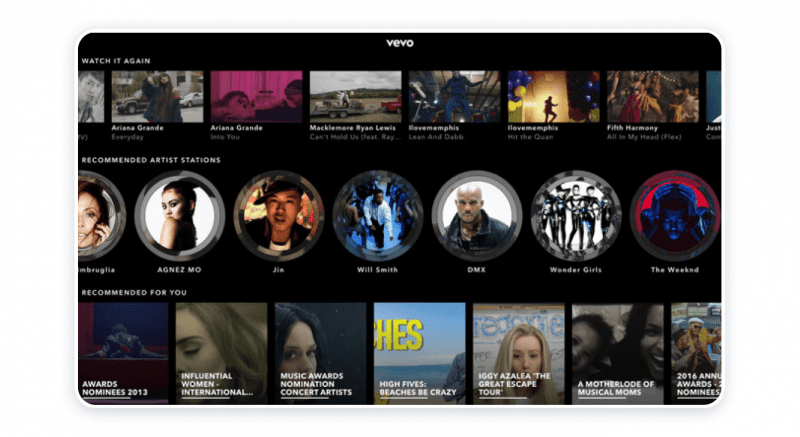 Top Youtube Alternatives for Content Creators
Flickr
— YouTube Alternative #1
You might be a little surprised to see Flickr on this list of the YouTube competitors. This service was founded in 2004 and is intended primarily for uploading and storing photos. However, all users can upload videos to it, too. 90 million people use Flickr every month.
Flickr Highlights
Paid subscription ($71.88/year) for those who have uploaded more than 1,000 files.

Advanced stats for all users upgraded to Pro account.

Only short videos (up to 10 minutes).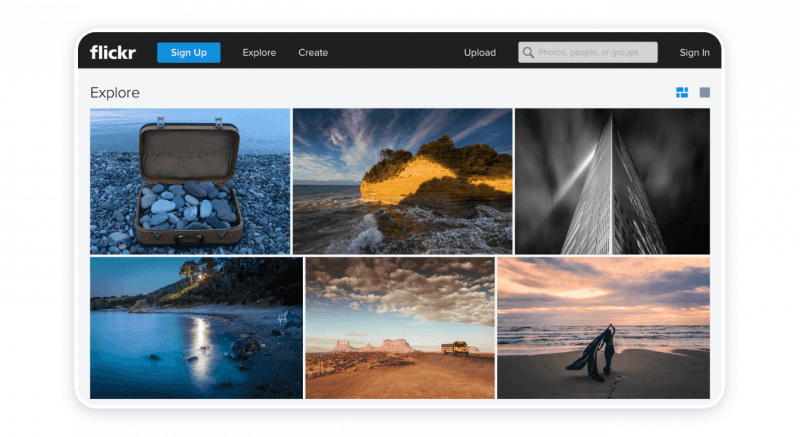 TikTok
— YouTube Alternative #2
Tik Tok literally blew up the video content market in 2019. It is a service for creating and storing short entertaining videos with an endless feed that is generated according to the individual preferences of users. This means that anyone who has recorded a funny video can instantly gain views and become a blogger. Tik Tok has about 1 billion monthly active users and is not going to stop there.
TikTok Highlights
Ample opportunities for monetization.

The main audience is teenagers.

Anyone can capture their proud moments by creating viral videos.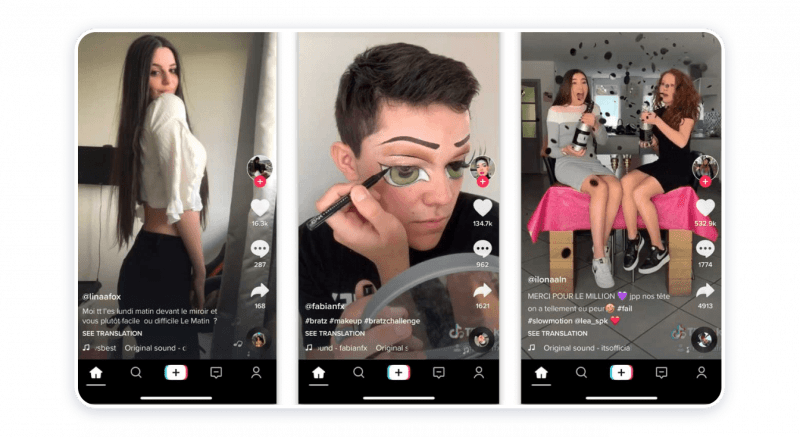 Patreon
— YouTube Alternative #3
Patreon is a crowdfunding platform founded in 2013 by American musician Jack Conti. He recorded covers of famous tracks and tried to make money on this on YouTube but failed. Then he and developer Sam Yam created their own platform where patron users pay for content creators. About 3 million patrons pay 100,000 authors about half a billion dollars a year.
Patreon Highlights
Suitable not only for video bloggers but also for other creators: writers, artists, etc.

Users can sign up for a monthly "subscription" to the author just for $1 or more.

Content creators can ask patrons for one-time payments for specific purposes, promising them various bonuses.

Patreon fees range from 5% to 12%.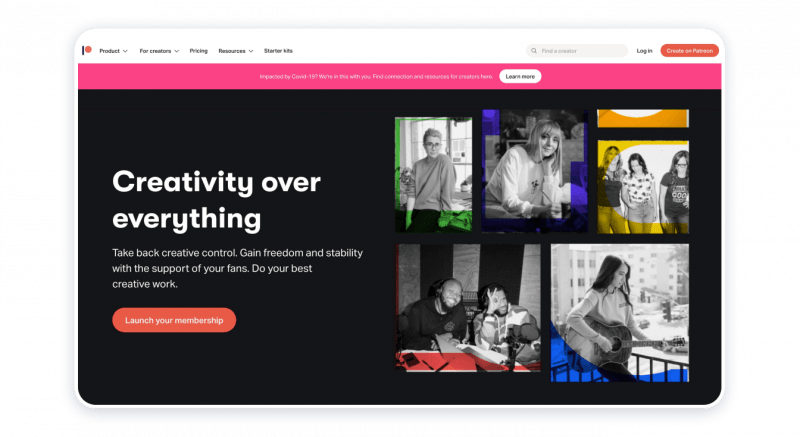 Weblium
— YouTube Alternative #4
Although it is a site builder and not a video platform, it offers almost limitless possibilities for creativity. You can create your own website and publish your videos on it, start blogging, create a digital portfolio, and so on.
Thanks to extensive SEO settings, you will be able to get to the top of Google results and not get bogged down in competition with numerous video bloggers on YouTube in your topic.
To get started, you can use one of our templates, for example, YouTube Blogger.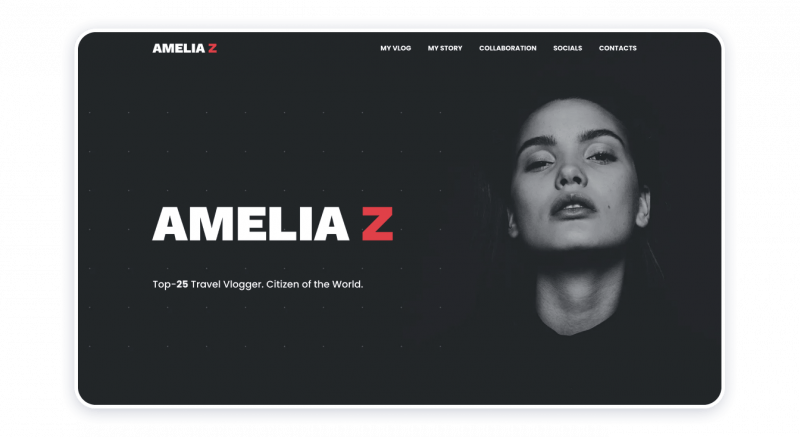 This is a vlogger's portfolio template where you can add videos, links to services where you run your channels.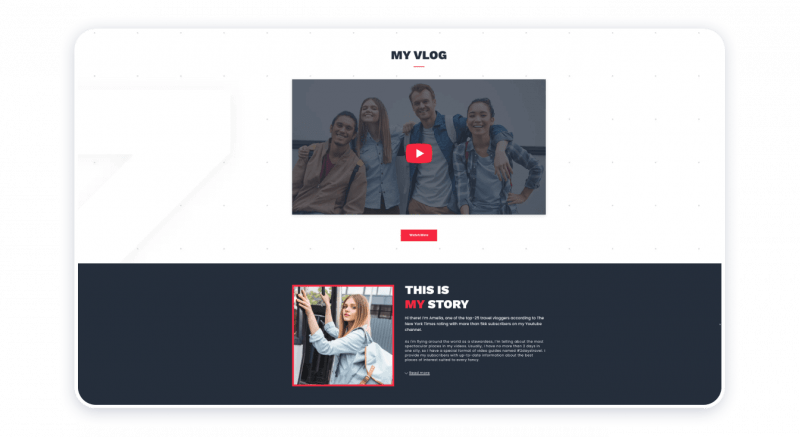 You can also describe all the terms of collaboration for brands, leave contacts, etc. This simple yet beautiful template can be a powerful boost to your blogging career!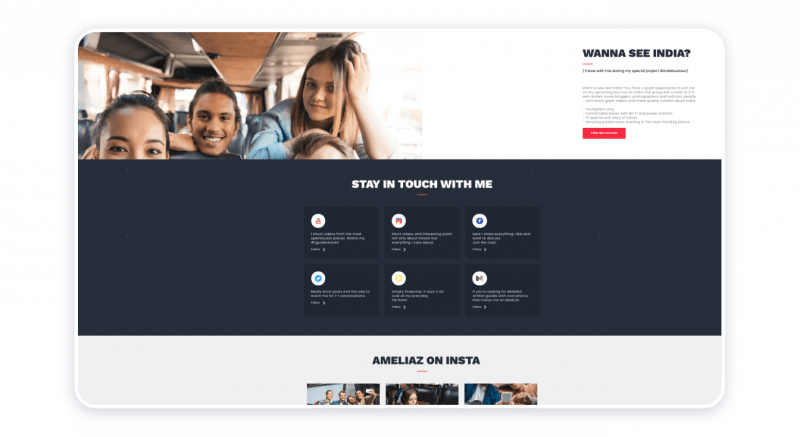 Start a Video Blog
Top Youtube Alternatives Compared
For your better understanding of youtube alternatives and their popularity, check out the table.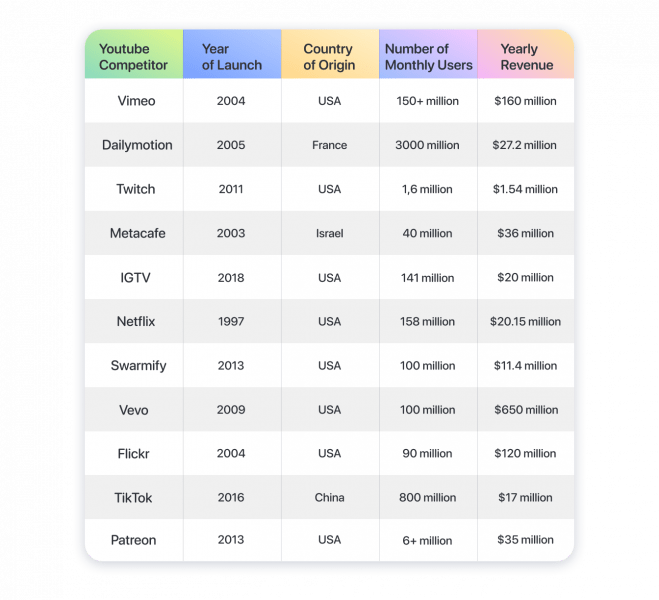 Summary
YouTube is not the only service where you can watch videos and share your creativity with other people. Although this service is very popular, YouTube competitors are not wasting their time.
Before choosing a platform for your content, think about your audience, the type of your content, and how you plan to monetize your creativity. For example, TikTok is mainly used by teenagers, Vevo and Vimeo are exclusively for music lovers, and so on.
But the most important thing is to create quality content. Make it exciting and interesting, and wherever you publish it, your work is sure to be appreciated!
FAQ
Why YouTube won competitors?
Because today, it's far more than just a video hosting service. This is where the lion's share of all digital content in the world is created. YouTube has long become a place not only for watching funny videos, but also for finding answers to questions and communicating with other bloggers.
How to get your YouTube video to show up when searching for competitors' brands?
Use keywords that your competitor uses, optimize your video title and tags, ask people to comment, and it will be shown along with your competitors' videos.
Why are there no YouTube competitors?
YouTube is managed by Google, the largest IT corporation. Therefore, YouTube has almost limitless possibilities. YouTube can use the entire infrastructure of Google, and other players in the video market are deprived of this opportunity.
When will Amazon create YouTube competitors?
Actually, Amazon already owns Twitch, one of the most popular YouTube competitors. Plus, Amazon has registered 3 trademarks referring to video streaming, however, we don't know anything yet about the company's work in this direction.
How to study my YouTube competitors?
Search for your Utube competitors by keywords that are relevant to your niche. Watch their videos, read the comments – they often give hints about what people really like or dislike. You can also use special services to track your YouTube competitors: SocialBlade, Rival IQ, InflueNex, etc.