January product updates
We're happy to introduce a new payment provider, more tools to boost SEO for the products and categories in the store, invoices in the account, and many more.
LiqPay as a payment provider
Connect LiqPay to your store and accept payments from Visa, MasterCard, and instant transactions with Google Pay. LiqPay is a trusted and convenient service for online purchases, just like all other payment methods on Weblium.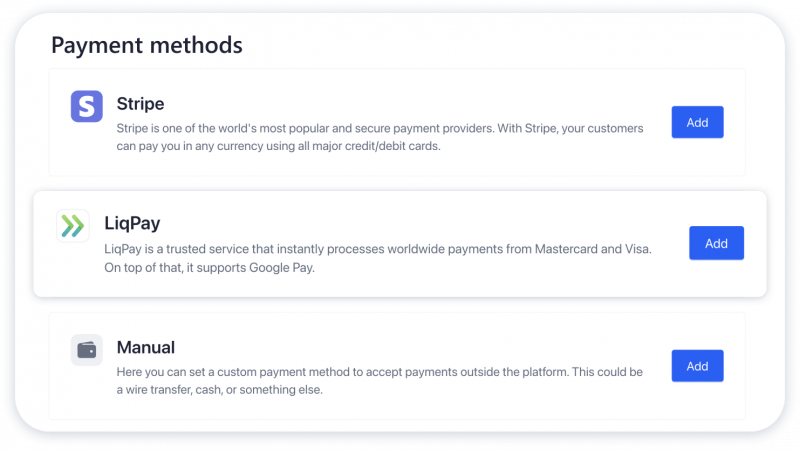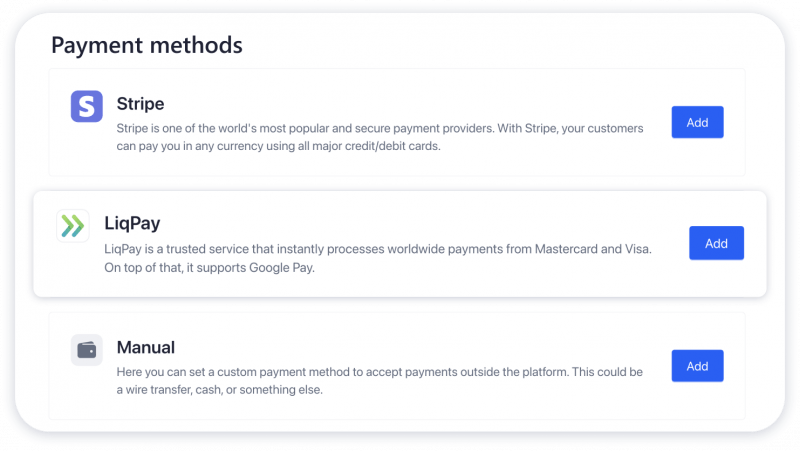 Product URL editing
The editor automatically generates the product page URL based on how the product is named. Now you can change that link, for better SEO results. The traffic from the previous links will be preserved thanks to automatic 301 redirect.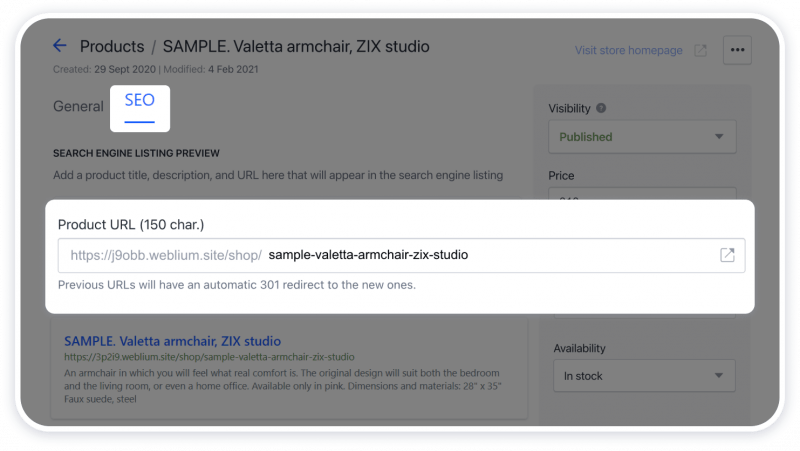 Categories hierarchy in the store
Specify parent categories to create a hierarchy and group products by topic. These settings will also come in handy later when we release the "breadcrumbs" feature. Besides, we created a new default category, where all products with no parent category are placed. You can find it in the settings as "Store homepage."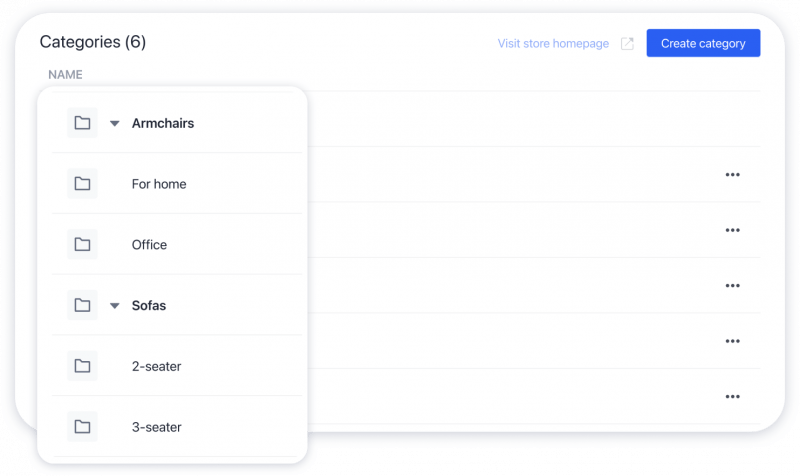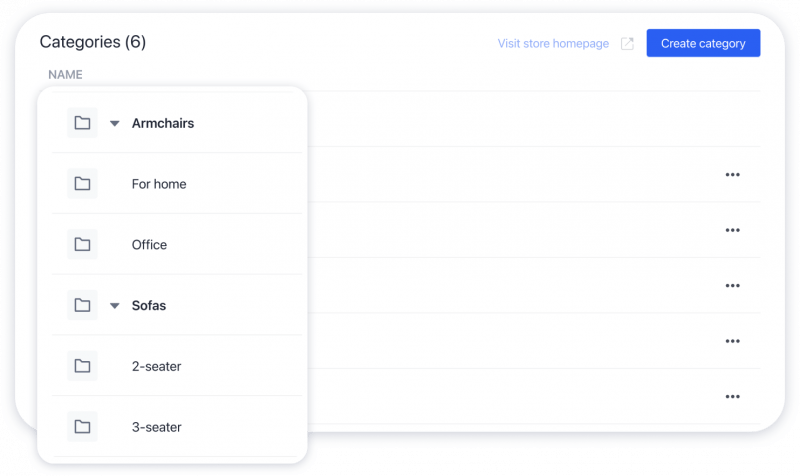 Product pagination
Set the number of products simultaneously displayed on the category page — 20, 50, or 100. These settings are located in the "General" tab of the store settings and are applied automatically to all categories.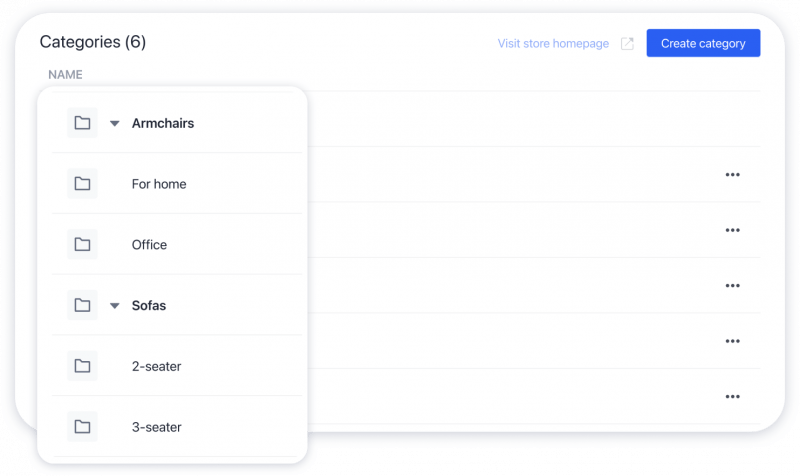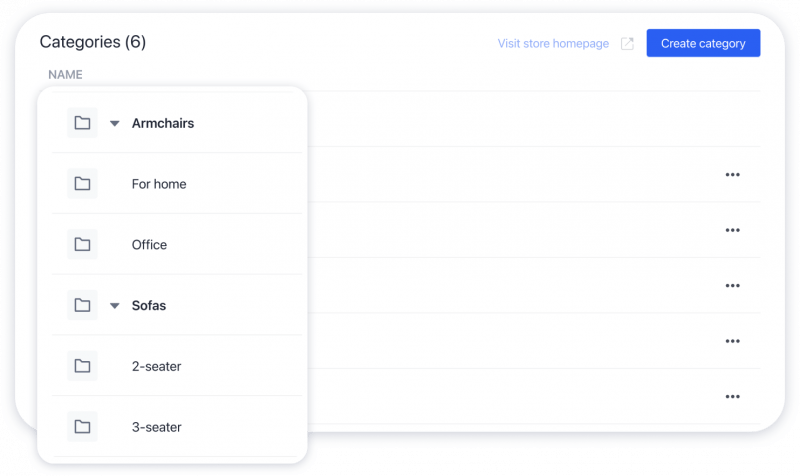 Product filtering in the catalog
Search for products in your catalog by their name (or a part of it). It is a great time saver if you manage hundreds of items and know the name of the product you are looking for.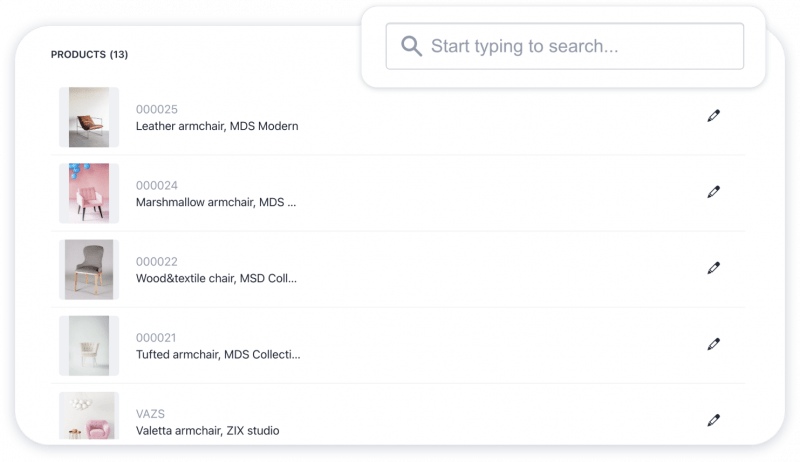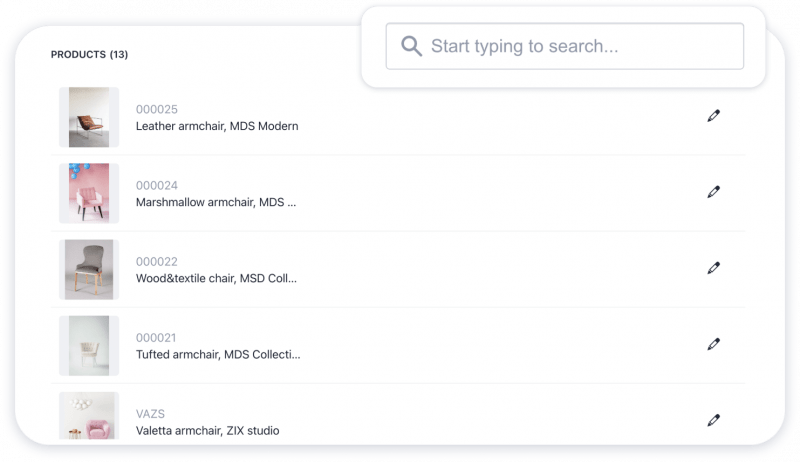 Mass actions with products on mobiles
It's convenient to modify multiple products simultaneously with the mass actions on the products page. Now, these actions have appeared on mobiles. Delete, publish, and change product statuses in just a couple of taps!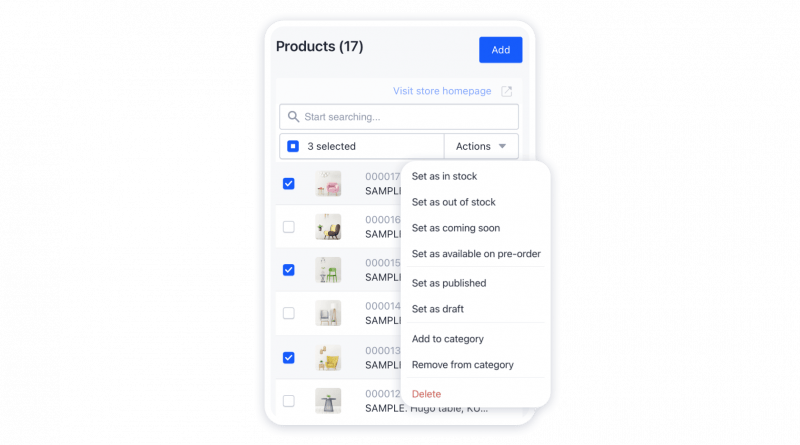 Updated "Subscription" page
We redesigned the "Subscription" tab in the site settings. There you will find an explicit description of the plan, the date of the next renewal, as well as the subscription status. As a bonus, you can now download invoices in .pdf directly from your account!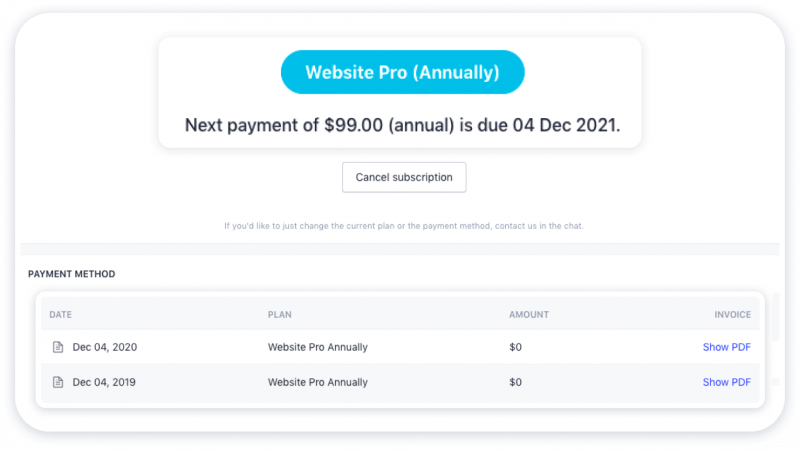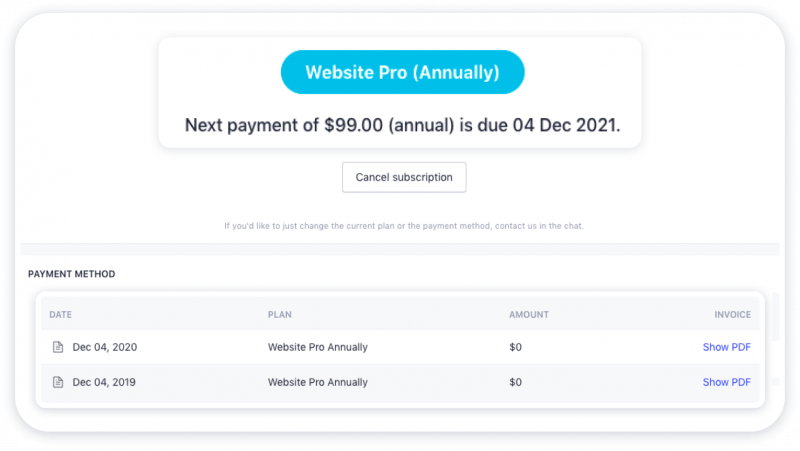 Update in the referral program
Now a friend who's been invited to Weblium using your referral link can decide when to apply the discount and which website to upgrade. You get a promo code for 1 Pro month the same way as before — after a friend bought a subscription.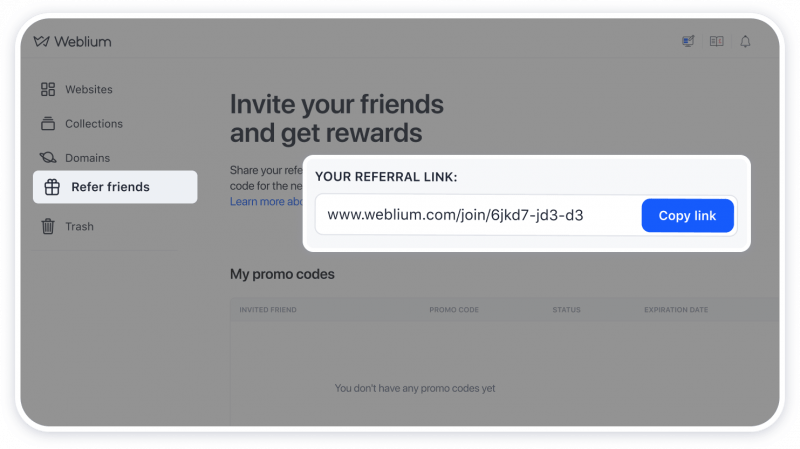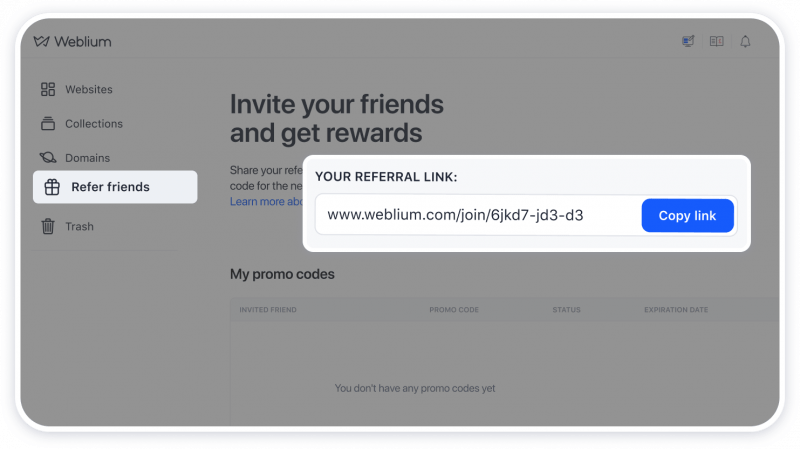 Bigger image logos
We heard that the image logos that you could add to the header often weren't big enough, so we decided to fix that. Now the logo can be 3 times bigger in width than before. To achieve that, expand the image container and adjust the columns on the sides to give the logo more space.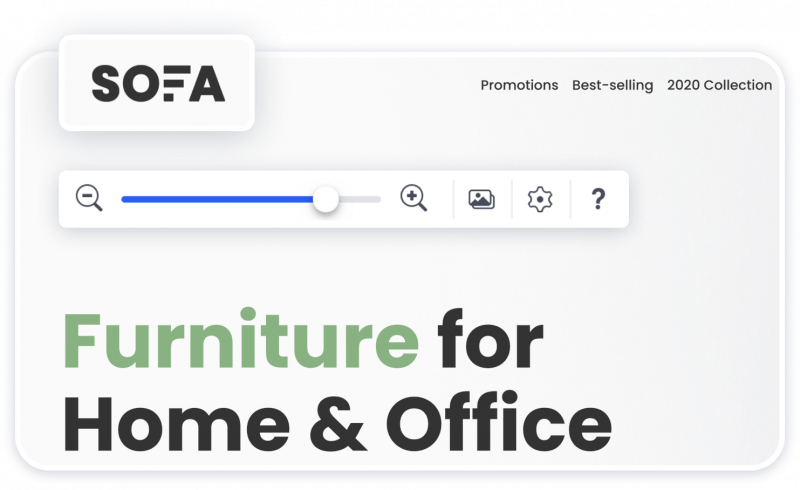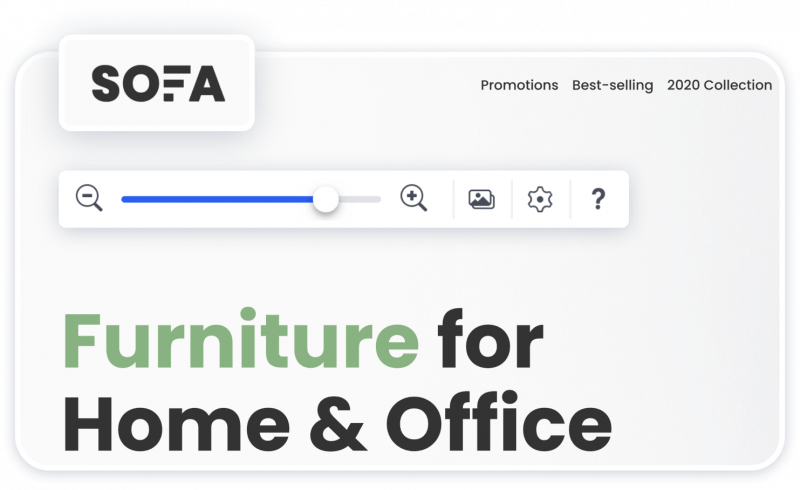 More languages in the interface
We are expanding our list of supported languages to make it easier for users from all over the world to create sites with us. Currently, there are 3 available languages (English, Russian, Ukrainian), and over time we will add other requested translations.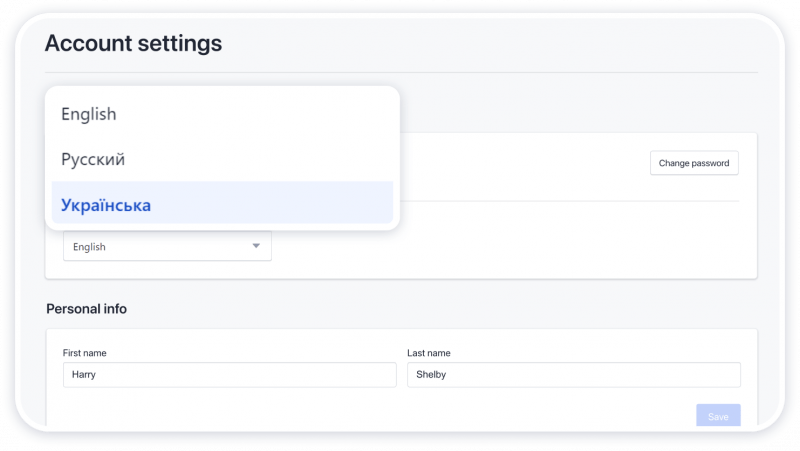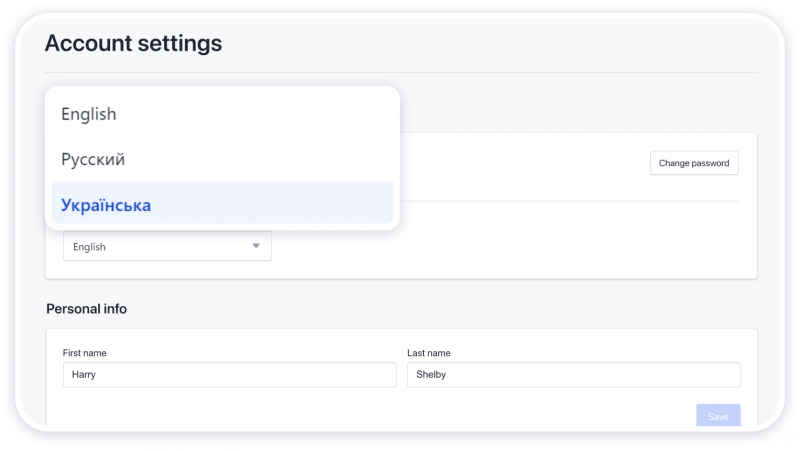 More flexibility with tabs
Collection blocks with tabs now offer more editing options. You can change their order, clone them, and control their visibility — for example, temporarily hide tabs from display on the published site.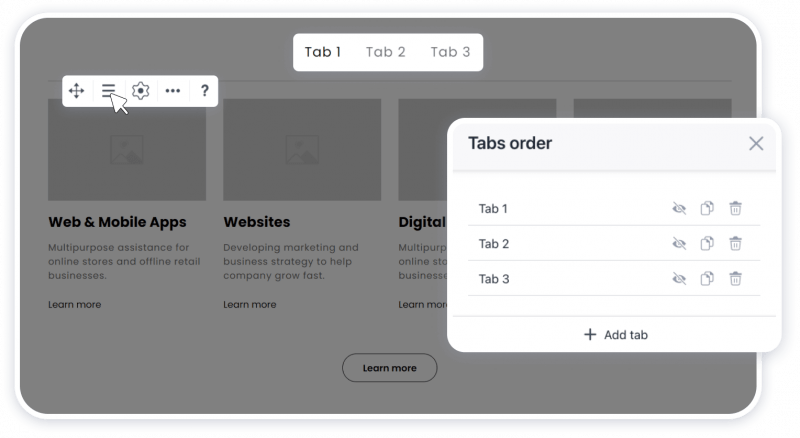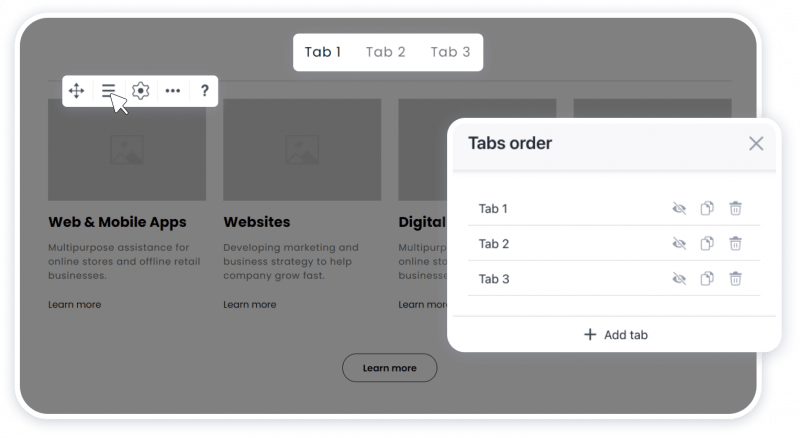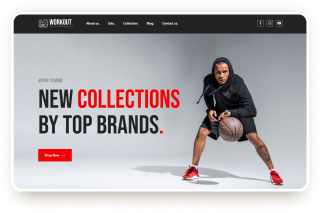 Sport Clothes Store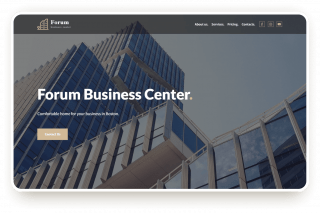 Business Center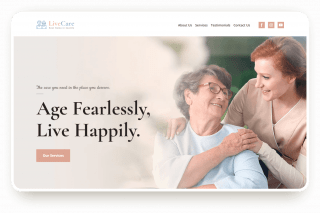 Rest Home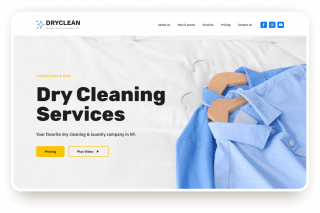 Dry Cleaning
New video tutorials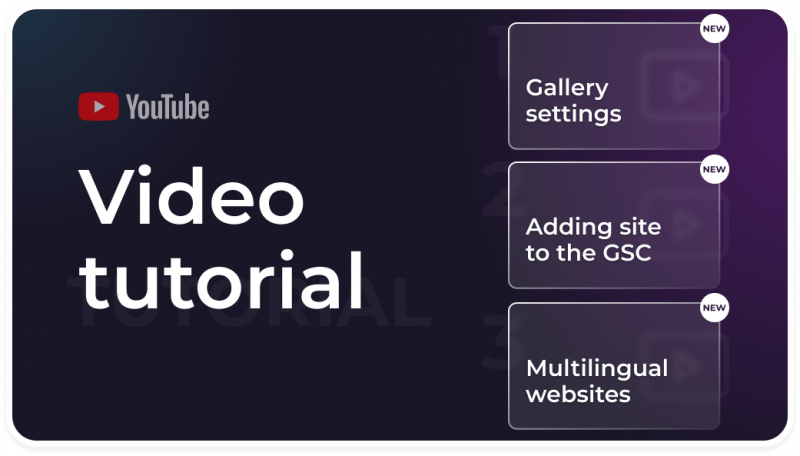 ➜ Gallery settings ➜ Adding site to the GSC ➜ Multilingual websites