Christmas Assets for Your Email: Icons, Illustrations, Fonts
Hey guys! Christmas is getting closer… Don't you think that it's time to think of your holiday designs?
How are you going to wish your customers, friends, and relatives to have a merry Christmas? I am sure you are going to do it with style. And the TemplateMonster team will be happy to help you out with that.
Right below this brief introduction, you will find a collection of icons, illustrations, and fonts for your holiday emails. Actually, there are not just separate Christmas items, but links to the resources where you will find thousands of cool collections.
By the way, each category of featured Christmas items is supplied with helpful tips on how to use them the most efficient way as your goal is to send best wishes to the internet community, isn't it?

Most likely you want to draw attention to your brand, increase the number of your customers, and boost conversion.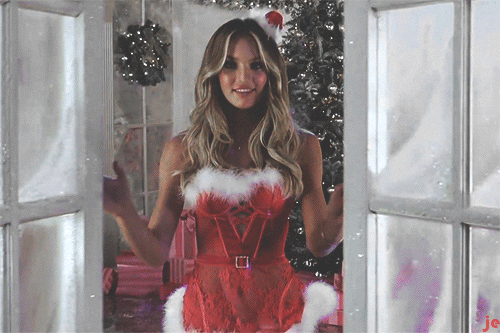 Well, let's start with free icons.
---
---
Icons
No designer will argue that icons are small, yet they are crucial for the efficiency of any app or web page. They may look simple… but how long does it take to reach this simplicity? It takes many long hours of time and effort to make them feel that way.
Icons follow you throughout your interaction with a product even if you don't notice it. They are utterly essential for the success and speed of this interaction.
Here's what icons can do for the user: help, support, engage, encourage, clarify, and simplify the process of interaction with the interface. Or vice versa; when used wrong, they confuse, annoy, disorient, and so on.
In the era of minimalist designs, icons gain even more prominence as they are able to replace text thus saving space on the page. The app becomes more functional without being overloaded.
Besides, icons make the interaction with the app faster as most people need less time to process the icon's purpose than to read and understand the text.
In a word, icons successfully combine the functions of navigation and explanation while staying aesthetic elements of the visual representation of the product.

---
Jumbo Flat Icons Pack Iconset Template
Types of icons:
Interactive - buttons, controls, and any other elements of interaction
Clarifying - visually explain functions, categories, actions, but they are not the direct elements of interaction themselves
Decorating and entertaining - have lower functionality and high aesthetic potential, decorate the general style; for instance, featuring some seasonal celebrations like Christmas, in our case
The features of efficient icons:
They are meaningful. According to the latest web design trends, everything that is put on the screen should be functional. Therefore, any icon you use in the interface should have its own specific meaning and function. Lack of these features makes the icon just an empty stub littering the web page.
They are clear. By clarity, I mean that the icon must be understandable. There is no point in the icon if nobody except the creator understands its meaning. Instead of speeding up and simplifying the process of interaction, such an ambiguous icon will confuse the user and bring about a poor user experience.
They are simple. It's safe to say that the icon should be as simple as it is required for its particular aim and function. At the same time, the icon should support the general style and other elements of the app layout. The combination of these factors will result in efficient icons.
They are recognizable and unique. The designer needs to do some research on existing icons before creating their own to make them easy to remember. Recognizable icons contribute to better UX as people are not irritated by the necessity to spend time trying to guess the meaning of the icon that is not easily recognizable. As to the uniqueness, I don't mean that you should create absolutely unique creations every time you need an icon. Just think about adding some slight flavor of uniqueness through small changes or details. This will make your icon recognizable and unique at the same time.
They are aesthetic and attractive. Follow the principles of color theory, proportions, and other features that make the result of graphic design successful when you create your icons. I believe that this is the best advice here.
They are flexible. This is very important nowadays when the percentage of mobile users has exceeded 50%. The flexibility and scalability of your icons is a must. Therefore, a good icon should be seen, readable, and recognizable in different sizes and environments.
They are consistent. Icons, as well as the other elements of the layout, should follow the same style, concept, and correspond to the general design solution for the app. They should support the harmony of visual representation and interaction and never interrupt it with inconsistent elements.
Free Christmas Icons Resources Collection
Christmas Icons by Flat Icon
---
Christmas Icons by Find Icons
---
Christmas Icons Graphics by Freepik
---
Christmas Icons by Icon Finder
---
Christmas Icons by Icon Archive
---
Christmas Icons by All Free Download
---
Christmas Icons by Icon Store
---
Christmas Icons on Dribbble
---
Christmas Icons on Behance
---
Illustrations
Everything is way simpler with Christmas illustrations styles. You actually don't need to worry about what's fashionable or stylish for the coming year. I'll tell you a secret - you can never go wrong with traditional Christmas colors of green, red, blue, gold, silver or even purple.

You can mix it up and go purple, gold and green one year, or red, green and silver the next, and then just add ornaments specific to your culture or tastes.
Ash Leaves PNG Watercolor Set Illustration
What people are waiting for at Christmas are playful, colorful, lively, eye-catching yet elegant Christmas Decorations and colors to adorn their houses, offices, and everything around them to enhance the holiday mood.

---
Free Christmas Illustrations Resources Collection
Christmas Illustrations by Freepik
---
Christmas Illustrations by Vecteezy
---
Christmas Illustrations by All Free Download
---
Christmas Illustrations on Behance
---
Christmas Illustrations on Dribbble
---
Christmas Illustrations by PNG Tree
---
Christmas Illustrations on Pinterest
---
Fonts
OK, now we have our Christmas icons and illustrations, so it's time to choose the appropriate font. How will we do that?
First of all, you need to define your goals. Are you creating a Christmas postcard, newsletter, banner, decorating your web page, or something else?
When the goal is clear, explore your options. There are many decent resources offering free, high-quality, and accessible fonts. Below you will find the best of them.
Then you can create element collages to test your typeface in context.

---
---
Dry Brush Font
The final step is voting on the best options with your team.
Defining your goals. If it's hard to figure out what you're looking for, ask yourself/your client questions like these: What is the personality/attitude of the project and what is it not? Are you looking for type families that conjure the ideas of friendliness, celebration, respect, etc.?
The fun part is playing with typography options and typeface pairings. Choosing typography is enjoyable as there are so many choices with unique associations and histories and uses. Serifs make long chunks of small text easier to read. Typefaces like Times New Roman, Georgia, and Baskerville have been around for ages and are often used to present serious news. Associations like classic and trustworthy spring to mind.
According to a study by Errol Morris, "Baskerville, a 250-year-old serif…was statistically more likely to influence the minds of readers than Computer Modern, Georgia, Helvetica, Comic Sans, or Trebuchet."
On the other hand, sans serif, hand-drawn typefaces like Amatic SC are personal and friendly. Amatic is great for titles but does not suit well for paragraphs at the 14px size, for example.
I recommend that you check the description for each typeface to find out what it was designed for and whether it is accessible at small sizes.
The next step - testing typography and pairings in context. The process may take you hours. I recommend you test the typeface in the context of your logo or website. Try out various weights – bold, italic, condensed – and sizes as well.
Additionally, I advise you not to use all caps if it's possible to avoid it. All caps are difficult to read and it seems LIKE YOU'RE SHOUTING at the user.
The last step is voting. You can do it remotely using, say, GitHub. Sometimes all the options are amazing. But you have to narrow it down as too many font faces can create a messy layout, which is bad for all users, and may be especially difficult for users with reading disorders, learning disabilities, or attention deficit disorders.
---
Free Christmas Fonts Resources Collection
Christmas Fonts on 1001 Fonts
---
Christmas Fonts by Dafont
---
Christmas Fonts on Font Space
---
Christmas Fonts on The Holiday Spot
---
Christmas Fonts on Freepik
---
Well, you have just gone through a beautiful collection of free icons, illustrations, and fonts. If you are more demanding in terms of design and expect quality support, you are welcome to check premium solutions.
Happy Newsletter Template
---
Newsletter templates have never been so smooth and enjoyable. Choose from an extensive range of pre-styled blocks, cells, and areas, drag them to the page, and personalize them. Happy email template is your excellent catch for Christmas, Black Friday, and other holiday offers. The product is MailChimp, Mymail/Mailster, and popular browsers compatible. The package comes with three responsive templates for your convenience.
Christmas - Multipurpose Responsive Email Newsletter Template
This Christmas email template is completely based on visual interaction, so you do not need to know HTML/CSS. Just enjoy the festive ready-made design and compose the appearance of the letter block by block. No matter where your recipients open the message, it will always look perfect. You can create a user-friendly and ready-to-use newsletter in a few minutes, complete it with images and content.
---
Merry Christmas & Happy New Year Newsletter Template
Congratulate your clients and colleagues with the upcoming holidays with the help of a stylish newsletter template. This solution allows you to create unique, genuinely original emails. Editing options are wide enough: you can insert and crop images, change fonts and styles, and change the size of cells and columns. The package comes with 8+ different templates in unlimited color variations.
---
Christmas Card Illustration
Using Christmas graphics is an excellent way to engage the users and stop and dive into the holiday mood. Even if the users do not need the rest of the information, they will remember the visual part. A Christmas card with Santa Claus on a rooftop is the right choice for any online project. The pack includes CDR, AI, EPS, JPEG, and SVG files.
Bring many back to that carefree childhood time when the holiday promised Santa Claus with lavish gifts.
---
Door Wreath Illustration
Wreaths are one of the traditional attributes of Christmas and New Year. Most often, Christmas wreaths are put on doors where they look best. Christmas illustrations draw attention to the brand, complement the design, or solve other problems. No specific technical skills are required to decorate your online or offline project.
---
Christmas Iconset Template
Are you still looking for beautiful icons of sweets, champagne, gift box, Santa Claus, and other holiday attributes? Pay attention to the attractive Christmas icon set template. You will get 16 icons in 2 styles that are easy to resize and edit. Enhance the smell of celebration and fun in the air with the help of festive icon sets.
---
Christmas Iconset Template
Check out this premium quality icon collection to create a proper holiday mood. You can use the product as Christmas icons for emails or any other design needs. This pack offers you icons in various file formats, from AI, EPS, SVG, PNG. Edit these Christmas icons to fit your purposes with no technical skills required.
Over to You
So, this was a collection of free icons, illustrations, and fonts for your Christmas and New Year's designs. We hope you liked these holiday collections as well as tips on using them the best way possible.
Maybe you have your own secrets for using holiday goodies efficiently. You can share them with us and the community in the comments section.
Do you think our festive list is missing any items? Please don't hesitate to tell us about it.
Your thoughts and impressions on the article are also welcome. And the last thing we would like to tell you - don't be shy to share this blog post on your social networks to pass the holiday spirit to your friends :).

---
Free Minimal Icon Sets [.SVG + .PNG]
By clicking the button you agree to the Privacy Policy and Terms and Conditions.
Christmas Icons FAQ
What are the Christmas icons?
A Christmas icon is a graphical interface element that is created in a festive design. This small image represents an application, file, window, function button, section, etc.
How can I use royalty-free Christmas email icons?
You can change the appearance, size, and parameters of an icon according to the projects' needs. There is no need to pay royalties or license fees for each use.
How to sell Christmas icons at TemplateMonster?
Join the TemplateMonster marketplace and go through a few steps to become a part of the community. Create and verify your account, upload your work, and wait for the TemplateMonster experts' approval. Once approved, you are ready to get the first sales.
What are the essential trends in Christmas icon design?
Stick to the following trends in icon design:
Linear icons with colored shadows.
Abstract icon shapes.
Primary colors are bold, bright, and attractive choices for small design elements.
Icons on the background of other icons.
Two-color icons.
Read Also
Web Design Christmas/New Year Freebies: Work in the Glitter
Stunning Free Christmas Card Designs To Inspire You With New Ideas
Designer Christmas Toolbox. Bring Festive Mood to Your Site with Free Christmas Vectors and PSD Files
Popular WordPress Plugins to Prepare your Site for Christmas
20 Codepens to Give Christmas Mood to Your Website