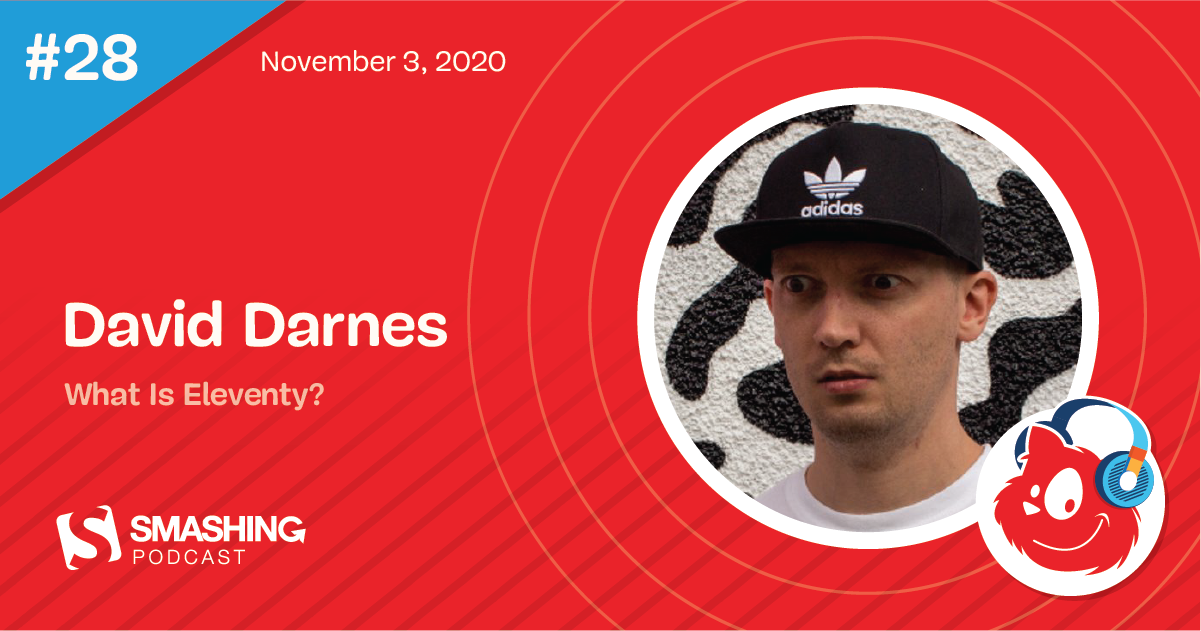 Smashing Podcast Episode 28 With David Darnes: What Is Eleventy?
In this episode of The Smashing Podcast, we're talking about Eleventy. What is it and how does it fit into your Jamstack workflow? I spoke to David Darnes to find out.
Show Notes
David Darnes on Twitter
David's personal site
Eleventy
Eleventy documentation
Andy Bell's Learn Eleventy From Scratch
11ty Rocks! - a collection of Eleventy starters, projects, plugins, and resources created by Stephanie Eckles
Build An Eleventy (11ty) Site From Scratch course, also by Stephanie Eckles
Weekly Update
"Introducing Framer Motion"
written by Nefe Emadamerho-Atori
"Authentication In Vue.js"
written by Precious Ndubueze
"How We Run Online Workshops"
written by Vitaly Friedman
"How To Build A GraphQL Server Using Next.js API Routes"
written by Ibrahima Ndaw
"The Principles Of Visual Communication"
written by Elizabeth Lin
Transcript
We're preparing the transcript to follow shortly!