Sales Funnel Guide for Beginners
You've got a website, thousands of visitors, but don't have any orders? You aren't alone with that. Researchers say 96% of your first-time visitors are not ready for a purchase, and that's fine. There's a solution though.
A sales funnel can help you to convert website visitors into real clients. It is a strategy that guides your leads from getting interested in your services or goods to the final checkout. Read our sales funnel guide below and learn how to make a funnel that will boost your sales!
What is a Sales Funnel?
A sales funnel is the path your prospects go through from learning about your company to confirming orders. This concept is called a funnel because with each stage the number of users decreases and only hot leads reach the purchase stage.
Many online and offline companies use this approach to build their full funnel marketing strategy. You can look at the classic sales funnel infographic below: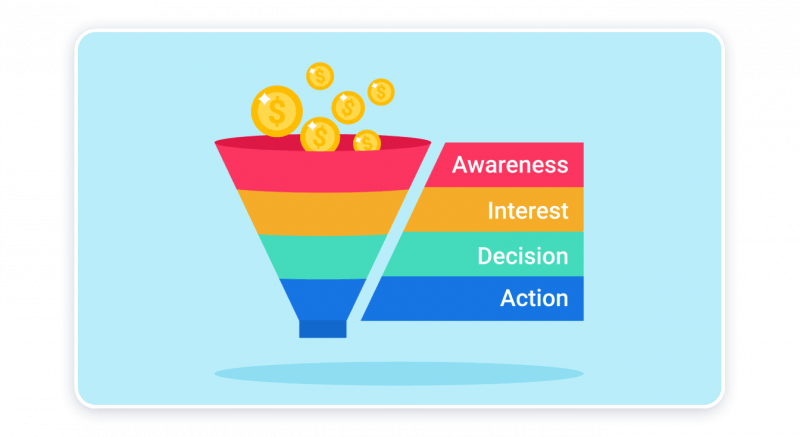 Digital Marketing Funnel — What's the Value?
No matter how great your offer is, very few users are ready to make orders at first sight. In most cases, any business builds a whole chain of interactions with a client. At each stage, a certain number of potential customers are lost. Thus, only those who are willing to pay for your product or service proceed to the final stage of the lead funnel.
Building the proper digital marketing funnel helps you to get more pospects and take as many users as possible to the purchase stage — the one where you make money.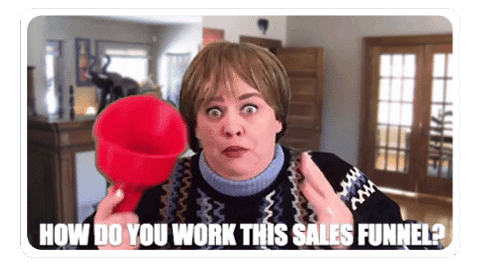 4 Basic Sales Funnel Stages
The path from the moment when users learn about your product to the moment of purchase is usually divided into several consecutive sales funnel stages: Awareness, Interest, Decision, Action. Together, this is commonly referred to as the AIDA model. It is used literally everywhere: in b2b sales funnel, real estate sales funnel, etc. The classic AIDA model may be called the basis for modern marketing. Many digital specialists use marketing funnel automation services based on the AIDA model.
Let's take a look at these stages and analyze which tools are effective at each stage.
Awareness
On this very first and the widest part of the purchase funnel you need to make sure that as many people as possible learn about your offer and become interested in it.
For example, many users get to know a product or service through a blog or Youtube channel. Studies show that 77% of all Internet users read blogs. Therefore, a blog in 2020 is a must. Even if you are a small company, be sure to write posts about your business. Moreover, writing a blog post on Weblium takes literally a few minutes. Our functionality is suitable for both short posts and long reads.
Start a blog
By reading your blog or watching videos, users gradually get to know you, learn about your products and services, and become convinced of your expertise.
For example, take a look at the Intercom blog. It is filled with useful and detailed articles. They are interesting to read not only for those who have already connected Intercom but also for those who are just getting acquainted with this area.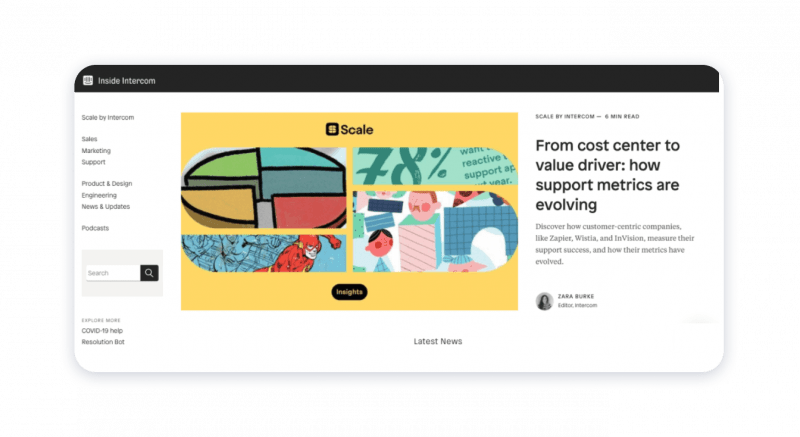 Interest
Out of visitors who have learned about your company, products, and services, there remain those who have a certain interest, but are not ready to make a purchase yet.
In order to spark their interest at this stage, the following techniques are used:
Blogging. Tell about the benefits of your product or service on your blog. Share interesting cases and show how you can help users.

Lead magnets. Offer your users something in return for their contact info. For example, a free checklist, an e-book, a set of samples, etc.

Videos. 83% of

surveyed

video marketers say video helps them increase lead generation. Video content is the king of 2020, and this trend will remain for many years to come.
Here is a great example of a lead magnet. Users leave their contact information and get a free checklist in return: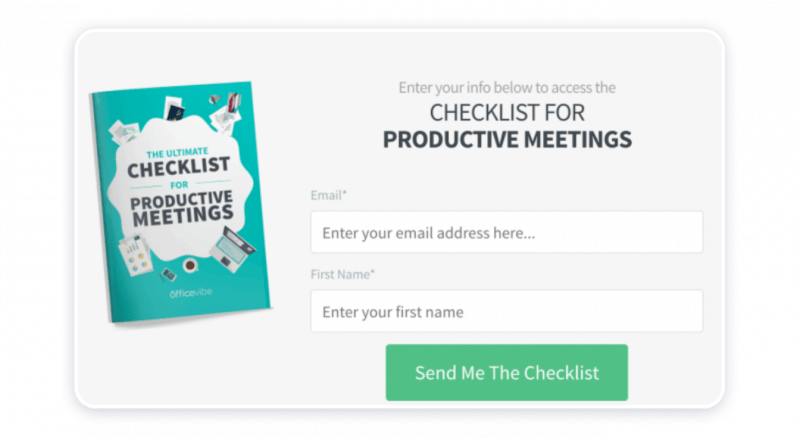 Decision
Well, you've piqued the interest of a part of your website visitors. And what's next, how will you pursue them to make a purchase? At this stage of the lead generation funnel, webinars, sales pages, and calls work great. Your goal is to tell exactly how you, your product, or service can help users.
For example, on webinars, you provide useful information for those who are already interested, and at the same time, you tell them more about your services and products. An invitation to a webinar should provide its benefits, just like in the example below: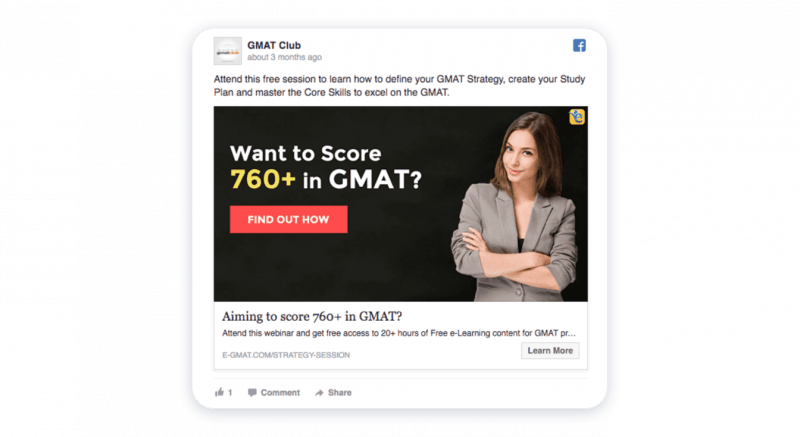 Action
The final stage of the selling process is Action. Those customers who are ready to make an order reach it. You can encourage them to take the targeted action with another educational video or webinar, where you can offer a discount on your products or services for members only.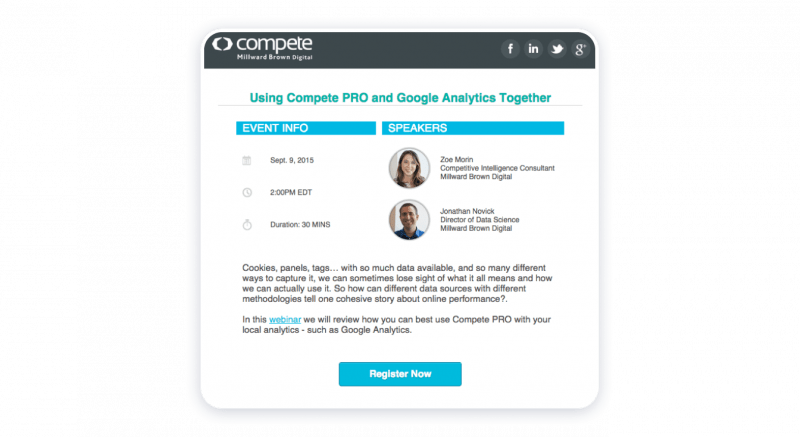 Retention
So, your users have gone through the AIDA conversion funnel and some of them have been turned into customers. Now you can consider an additional stage of the lead funnels — retention! Your efforts should be focused on keeping customers happy so they will order again.
To retain customers, we advise you to keep in touch with them and continue to share useful and interesting content. These marketing techniques are best suited for users retention:
Special offers;

Newsletters;

Surveys/Outreach and follow-ups;

Product usage guides, etc.
How to Create an Effective Sales Funnel?
A sales funnel will only be effective when it is built around a well-thought-out marketing concept. Here are a few key points to consider when designing any sales funnel.
High-Quality USP & Beautiful Website
Create a unique selling proposition from which customers can derive the value of your product or brand. You need to show users the strengths of your offer.
Next, create a simple website with attractive design and convincing text. You can create a beautiful and effective website on Weblium in just a few hours.
Start for Free
Getting "Cold" Leads
It is necessary to consider ways of collecting "cold" contacts. The easiest way to collect leads is to launch an ad campaign directing users to your website. Collect their emails and phone numbers using contact forms — there are lots of worthy options of Weblium. Already at this stage, it is worth starting to segment your audience according to their age, gender, location, interests, etc. using Facebook Pixel.
Provoking Interest
Constantly work on your blog, maintain a Youtube channel – these are some of the most effective free channels for attracting interested users. Decide what you will offer them as a lead magnet.
Knowing the pains of your users, you can plan webinars or educational videos. To collect webinar registrations, you can also create a separate simple yet compelling landing page on Weblium.
Create Landing Page
Closing the Deal
Here you should rely on USP and the quality of your managers' work. It also makes sense to return customers lost in previous stages. The easiest way to return them to your landing page is to use retargeting. There's also a database of your clients, their orders, and contact info in the built-in Weblium CRM.
Analytics
By connecting Google Analytics, Hotjar, and other integrations to your site, you can see where potential customers lose interest in your offer and improve those weak blocks.
You can also conduct A/B tests to determine which USPs and site blocks may increase your conversion rate.
Sales Funnel Template and Examples
At the very start, you can use our ready-made sales funnel template. Once you get the first results and are able to track conversions, you can modify and customize this template to get the best results.
Step 1. Attracting leads
The surest way to attract a lot of visitors is to pay for ads on Google, Facebook, Instagram, etc. The ad post can also include information about what users will receive if they go to your site (it's the lead magnet on the next stage of our sales funnel template).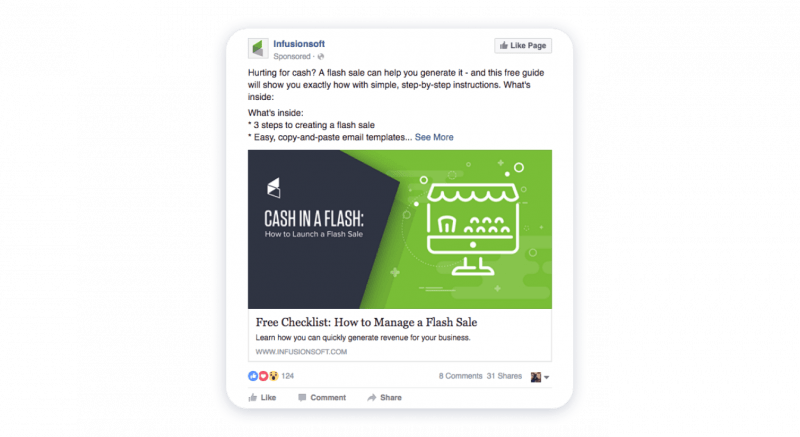 Step 2. Lead Magnet Landing Page
Offer some kind of free bonus for signing up or filling out a form on your website. This will help you build a base of interested customers. The example below is a great lead magnet. Contact forms on Weblium are your new best friends now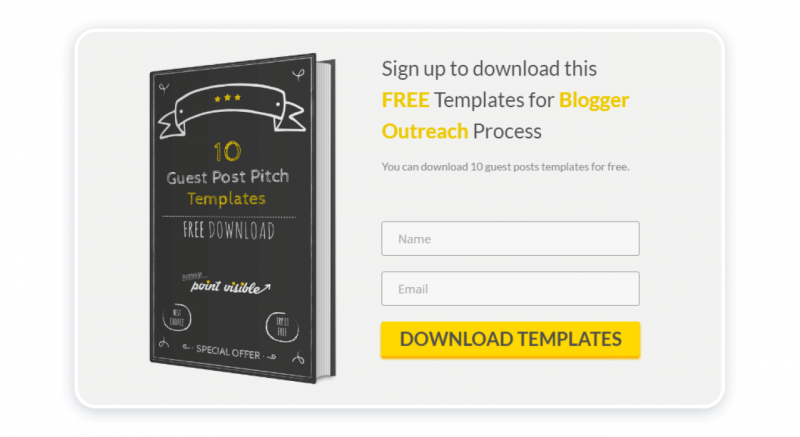 Step 3. Lead Magnet Landing Page Retargeting
Set up retargeting for those who still haven't collected the free bonus. You can use two types of retargeting strategies: an exit pop-up and retargeting ads on Google, Facebook, etc.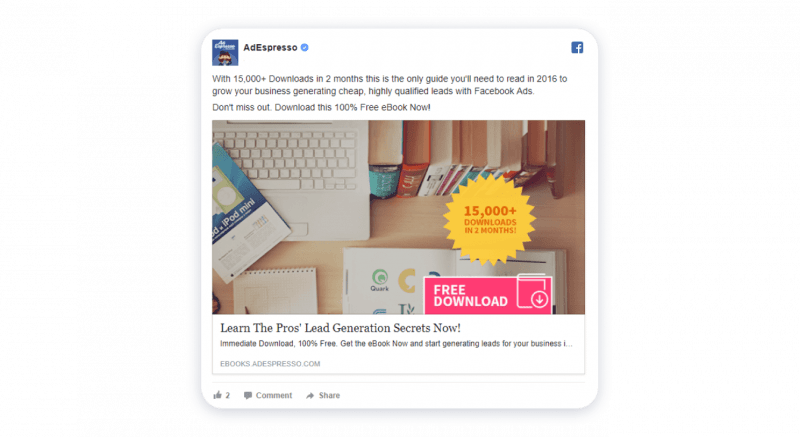 Step 4. Lead Magnet Thank You Page
When your visitors have received a lead magnet, show them a "Thank You" page. It won't take more than 2 minutes to create such a pop-up on Weblium. You can also leave links to your Youtube channel, blog, and social networks in order to continue to share useful information with users.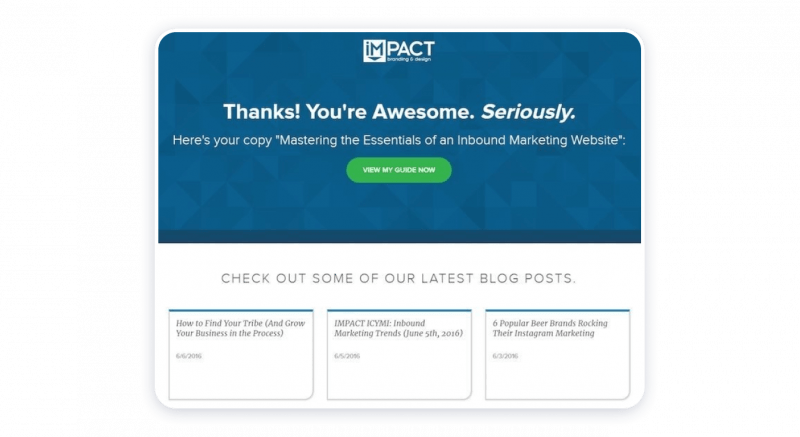 Step 4. Long-Form Sales Page
Also, the "Thank You" page should be linked to a Long-Form Sales page. On this page, users can take a closer look at your products or products and make a purchase decision.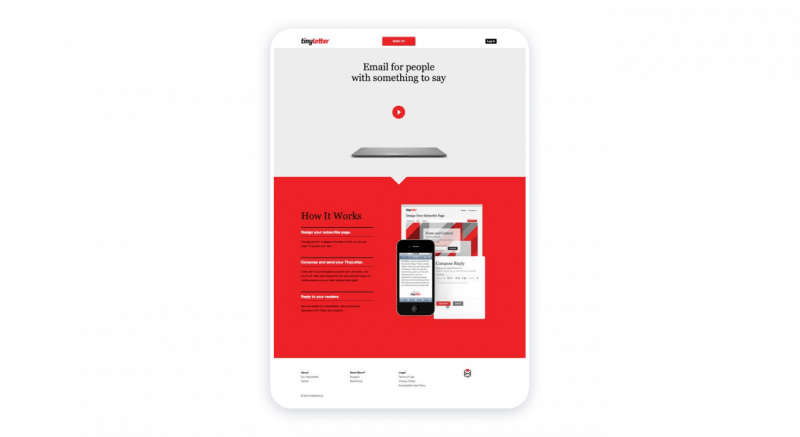 Step 5. Email Follow-Up or Checkout Page
Users interested in your offer are redirected to a booking or checkout page. If they leave the cart, you can use a 3-email follow-up to invite them back to the sales page. By the way, there are also specific email marketing funnels. You can learn a bit more about them in this article.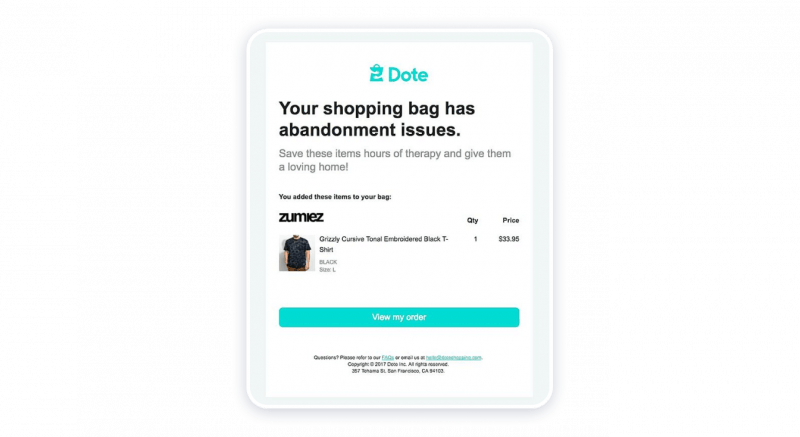 Step 6. Email Follow-Up After Checkout
When users have finally bought your products or ordered services, you can send them 2 follow-up emails. In this email sales funnel, you can offer a discount on the next order, ask to rate the service, etc.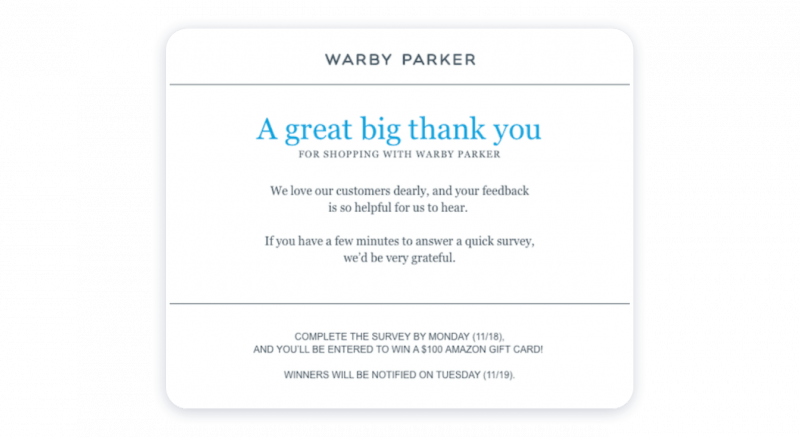 Summary
Having a website is not enough to increase sales. You need to understand how you will attract your audience and convince them to make an order. You need to nurture your leads, guide them through 4 stages of the sales funnel: Awareness, Interest, Decision, and Action.
And don't forget about Retention! Collect and study funnel metrics from Google Analytics. Track weak spots on your site and improve them to achieve higher conversions. All of this you can do on Weblium. Our site builder is perfect for creating landing pages according to all the rules of the sales funnel. Improve your sales funnel, and the results will not be long in coming!
Start Now!
FAQ
What are clickfunnels?
A click funnel is a set of pages that guide the user to the end-goal page. Their aim is to give potential customers more information and upsell your goods or services. You can find many click funnel templates on the Internet.
What do prospects mean?
Prospects are visitors of your website interested in your services or goods. Still, they are not ready to make a purchase right now, so you need to convert them to customers.
Related articles:
How to Get More Leads and Sales from Your Landing with Live Chat?
Effective Call-to-Action Buttons [Brief Guide] (Upd:2019)
How to Create a High Converting Landing Page? 3 Important Steps