10 Minimal Poster Design Examples (+10 Templates)
Designing a poster can be a challenging task. Unlike most other types of designs, poster design requires careful attention to detail and a unique approach to grab the user's attention. It's no wonder that even the expert designers often struggle with poster design.
If you're also trying to come up with a creative idea for your poster, we'll help you get started. In this post, we showcase a list of amazing minimal poster design examples. Here you'll find some brilliantly creative poster designs made by professional designers from around the world.
Take a closer look at each of these designs. Take note of their color choices, design styles, and how they control the audience's attention with shapes, typography, and empty space.
Minimal Poster Design Examples
Hope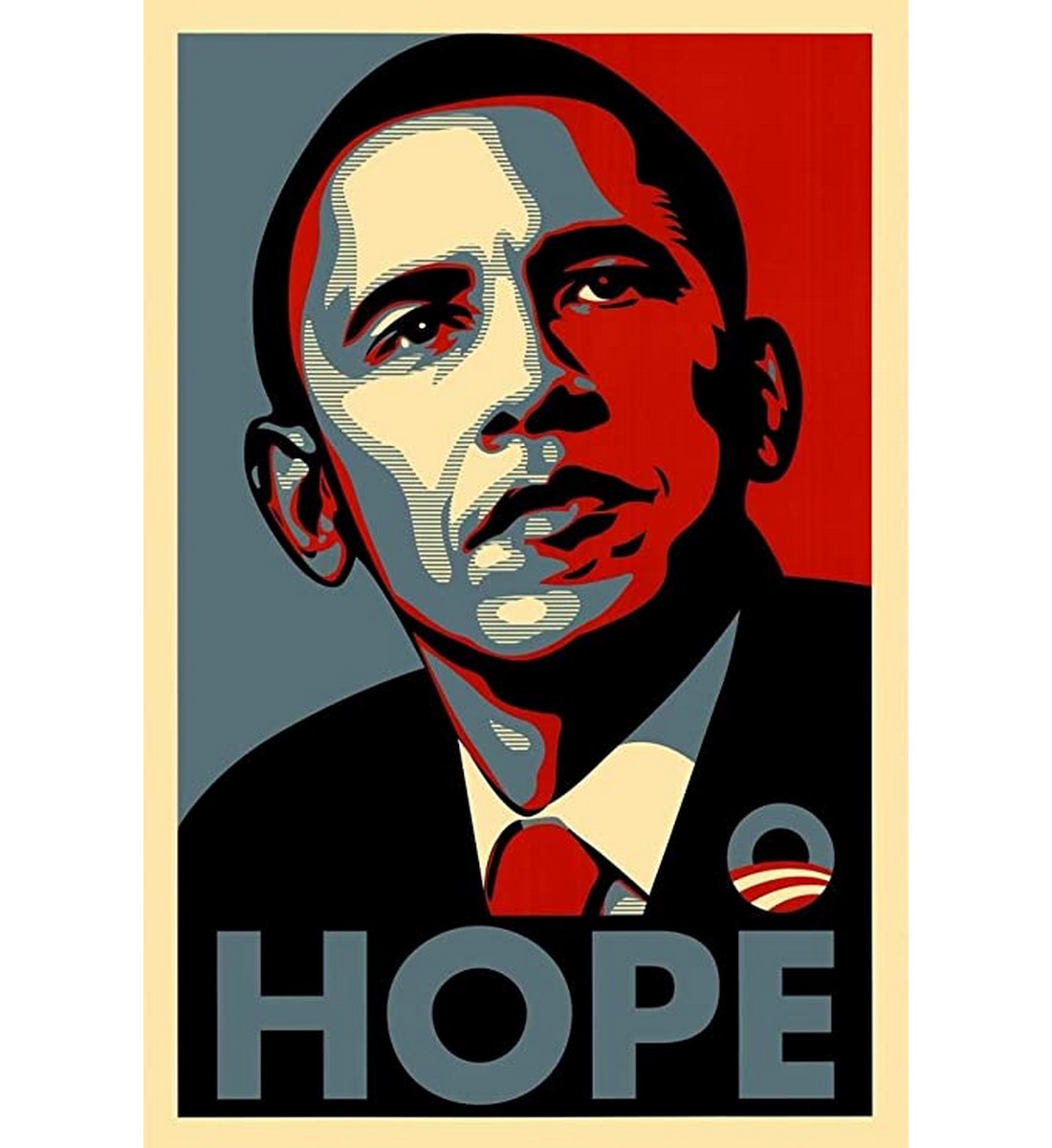 We can't talk about minimal poster design without mentioning the iconic Barack Obama's Hope poster that won the election in 2008. It perfectly captured the vision behind Obama's campaign into one minimalist design featuring just one word.
A surprising fact about this poster design was that the designer behind the poster, Shepard Fairey, had used the photograph without getting permission from its original owner. He was sued by Associated Press and fined $25,000. Which makes this poster design a great lesson in both minimalism and design ethics.
Shark Week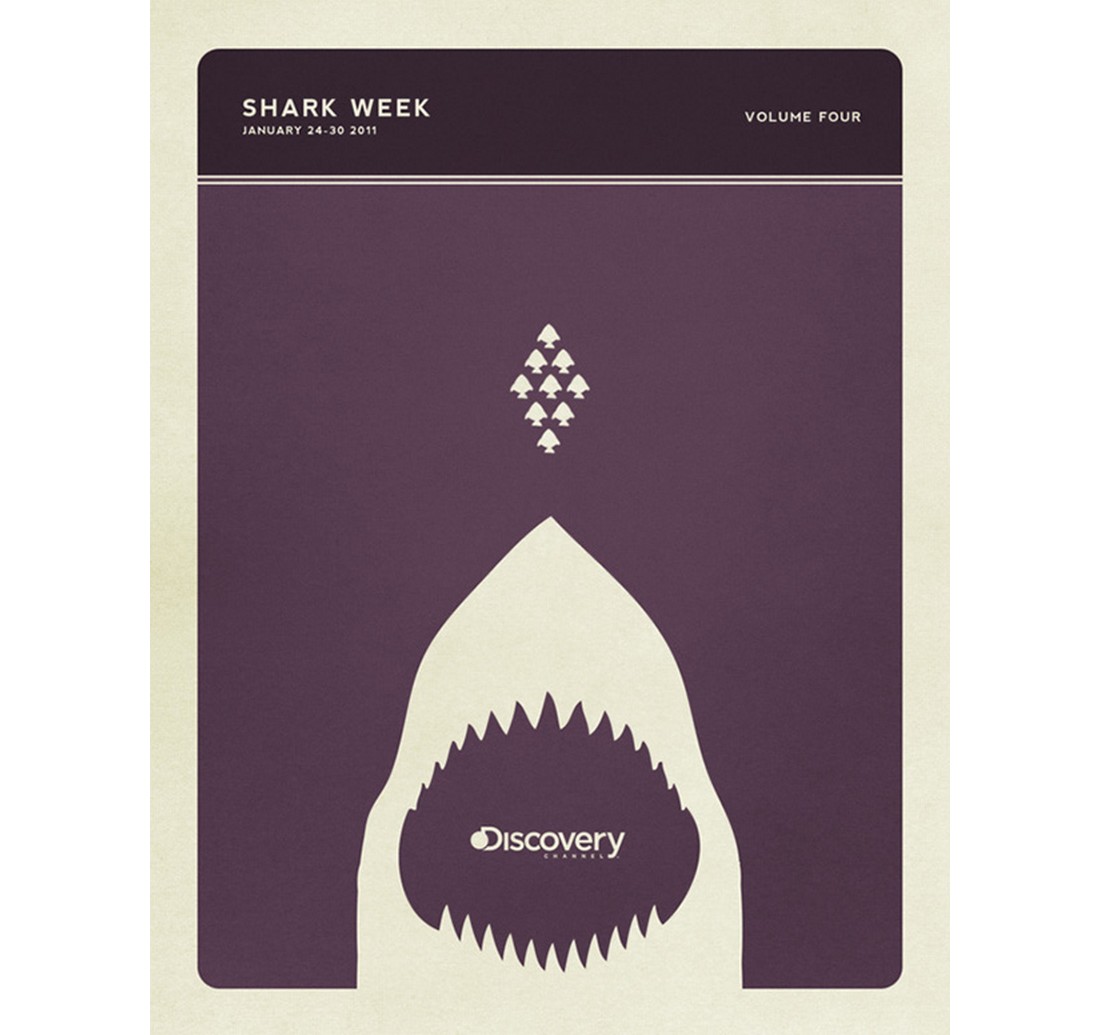 This is one of the creative posters designed for promoting the Shark Week programs on the Discovery channel. The designer Christopher Wilson was able to recreate the fright of sharks through the minimalist illustrations.
In this series of four posters, the designer uses only two colors with a vintage design approach. And it works brilliantly for the theme of the poster.
Recycling
Designer Sarita Walsh was frustrated by her co-workers for not taking recycling more seriously. So to show the importance of recycling, she has designed a series of minimalist posters showing how long it takes to decompose different types of objects.
Posters that promote recycling have always looked the same and often fail to grab the consumer's attention. That's part of the reason why this minimalist poster design is quite refreshing.
Throw Some Shapes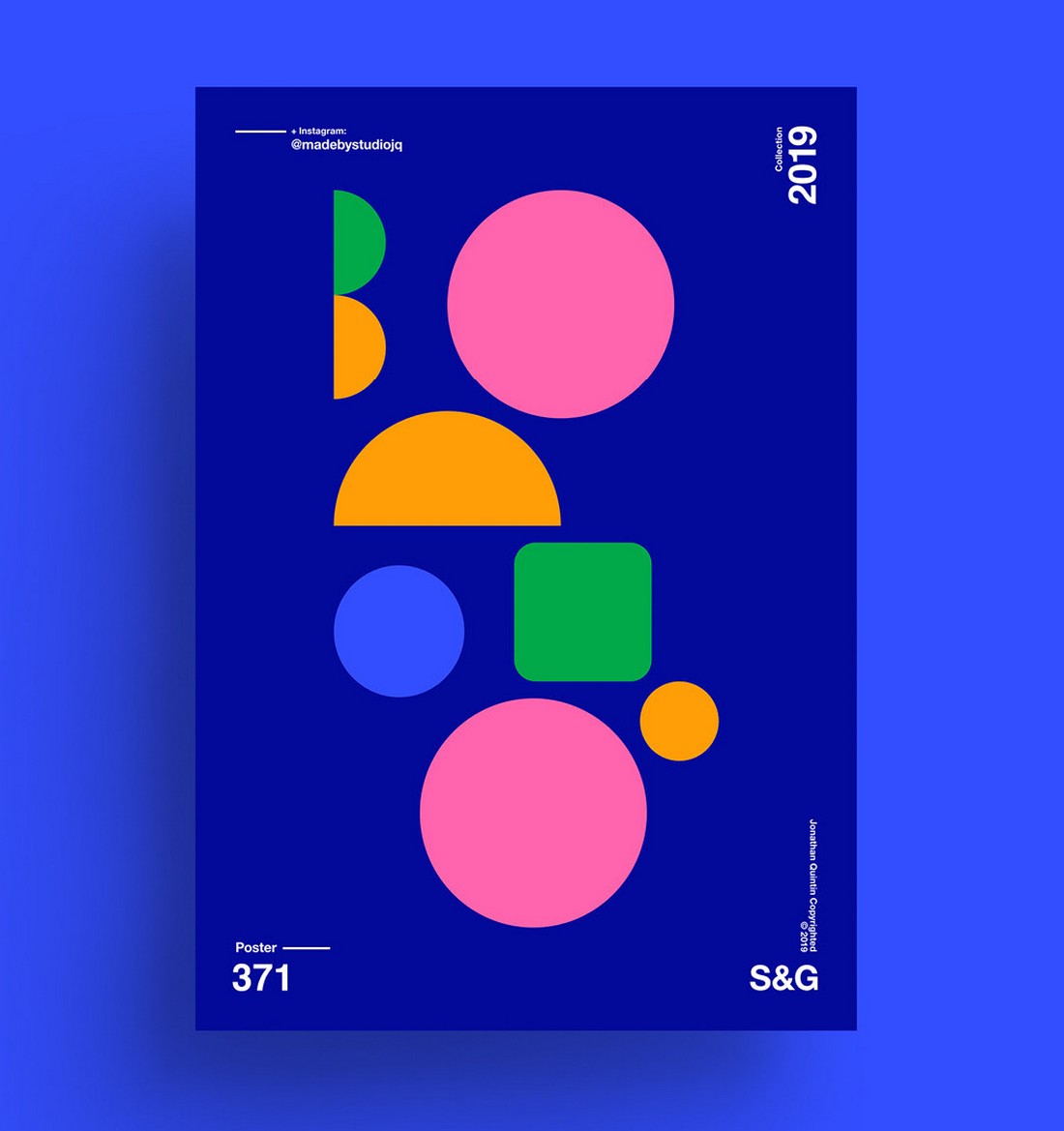 This modern and minimalist poster design does just one job and does it really well. And that is grabbing your attention. At first glance, you spend a few moments looking at the shapes trying to figure out what it means. Before finally giving up and reading the text to find out what the poster is about.
It's the entire purpose of minimalist design. To get your attention and arouse curiosity. This poster concept captures both those aspects quite well.
Agir Roman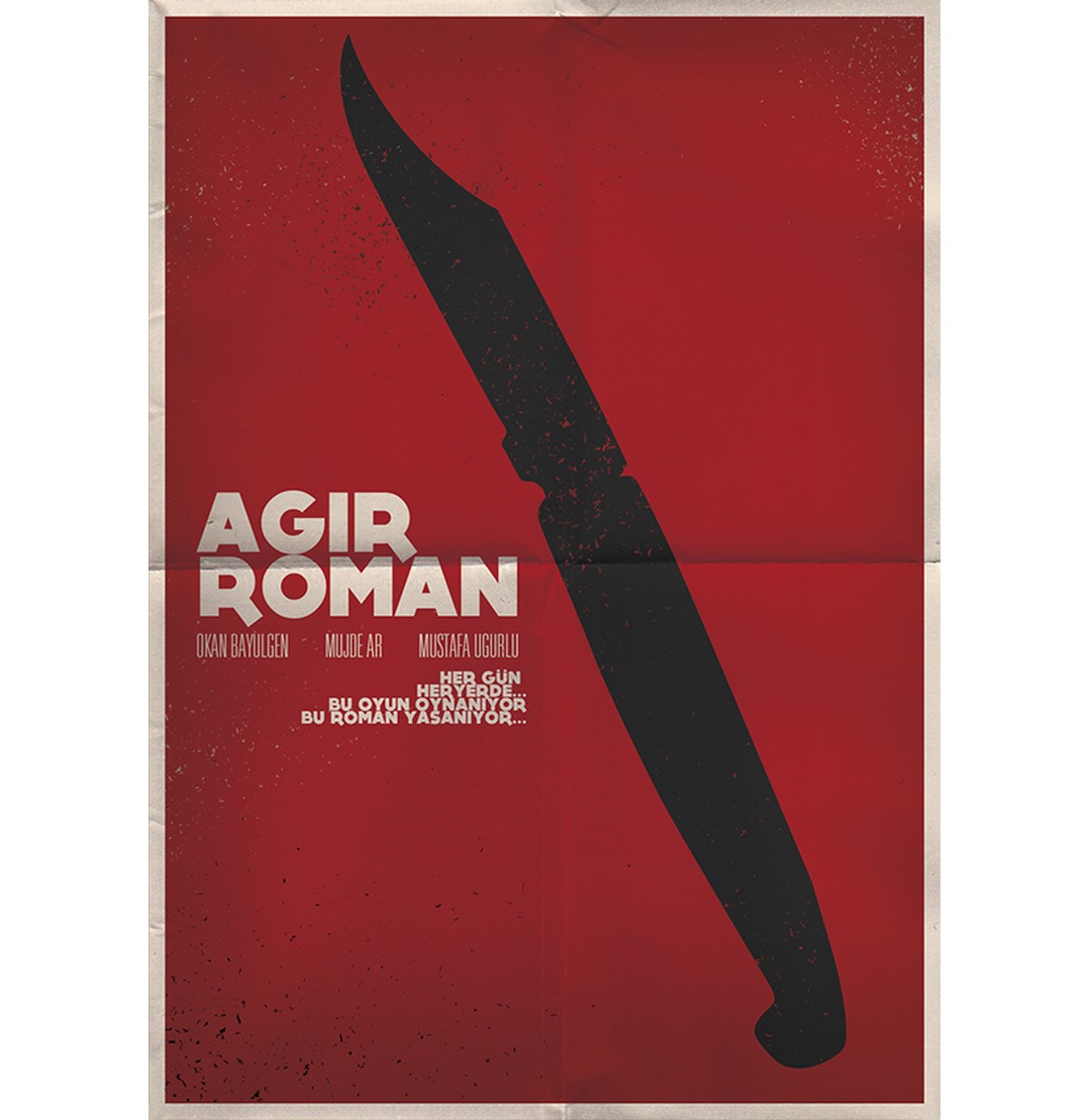 Agir Roman, also known as Cholera Street, is a popular Turkish film about love and ganglords in Istanbul. This is a minimalist poster designed to capture the essence of the movie.
The designer Oğuzcan Pelit has crafted a series of minimalist posters for many other Turkish movies. Each featuring vintage-themed color choices and textures.
Parallelism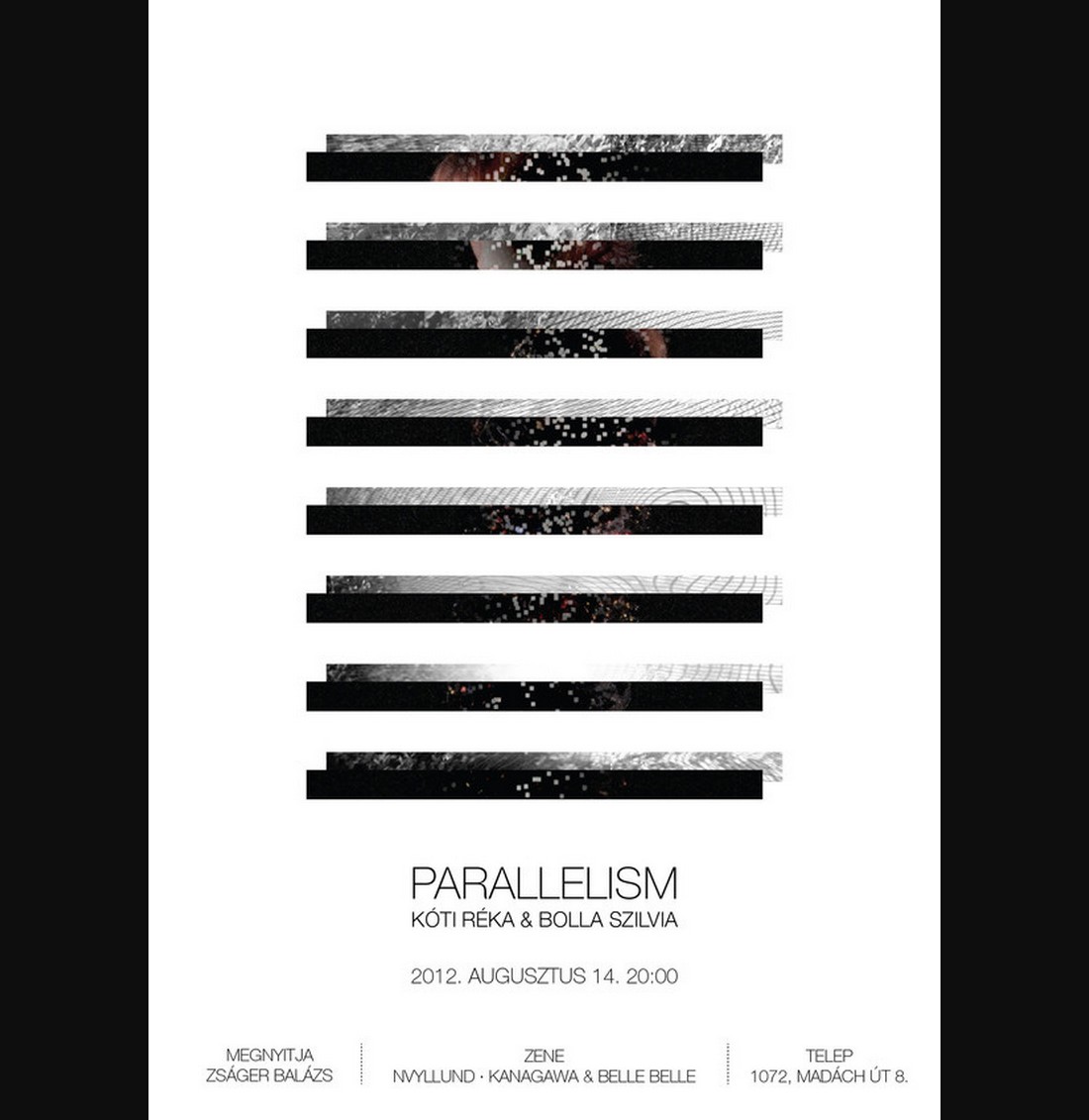 A poster designed for promoting a modern art exhibition. Much like most modern art, this poster also features an unusually unique minimal design.
It's crafted by Tamas Horvath. The artist has many other incredible minimal poster designs in his portfolio.
Snow White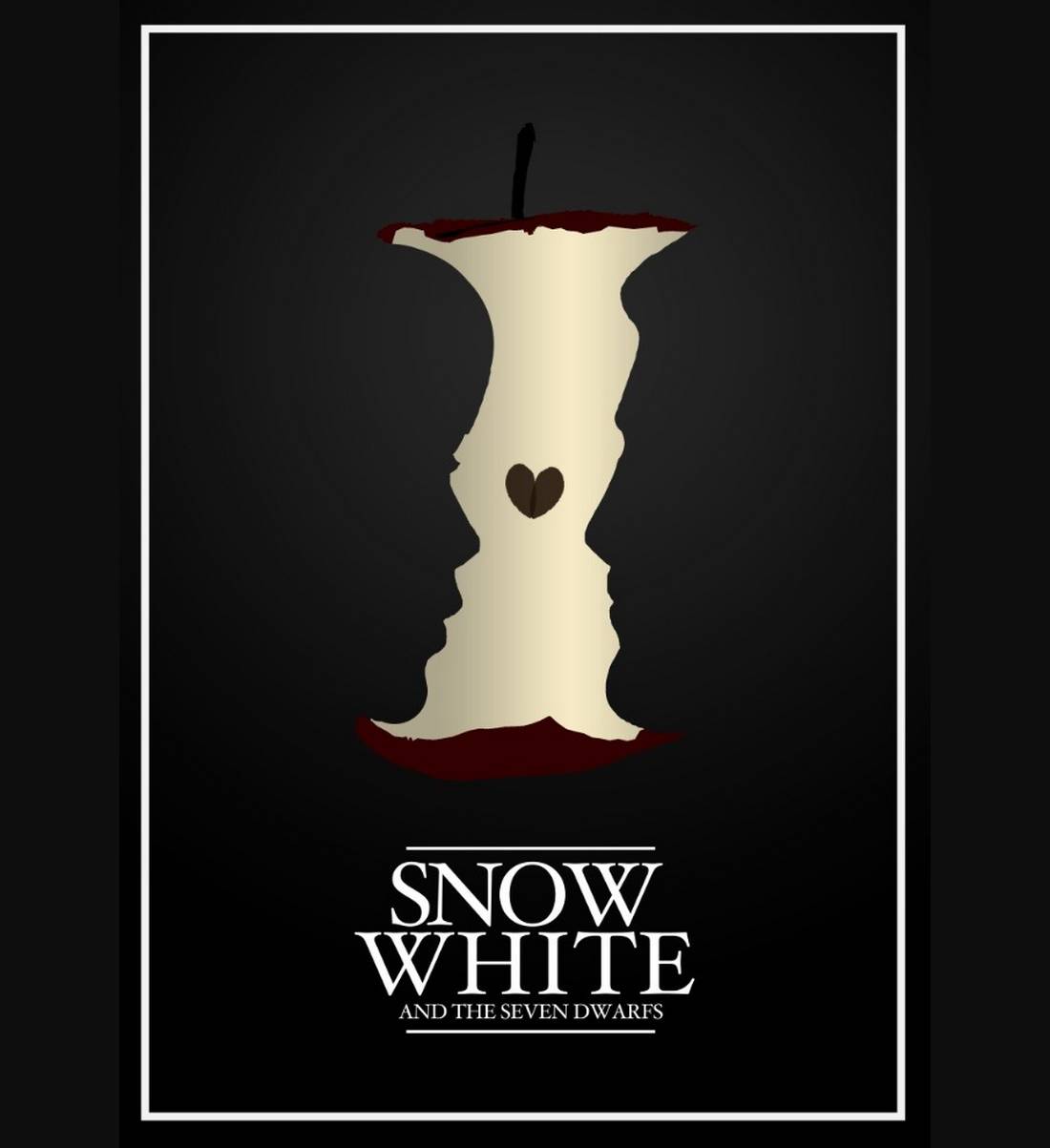 This is an alternative movie poster designed for the Disney film Snow White by an artist named Rowan Stocks-Moore.
It features an amazing artwork that will test your perspective. The longer you stare at this poster the more you'll see.
RIP 2007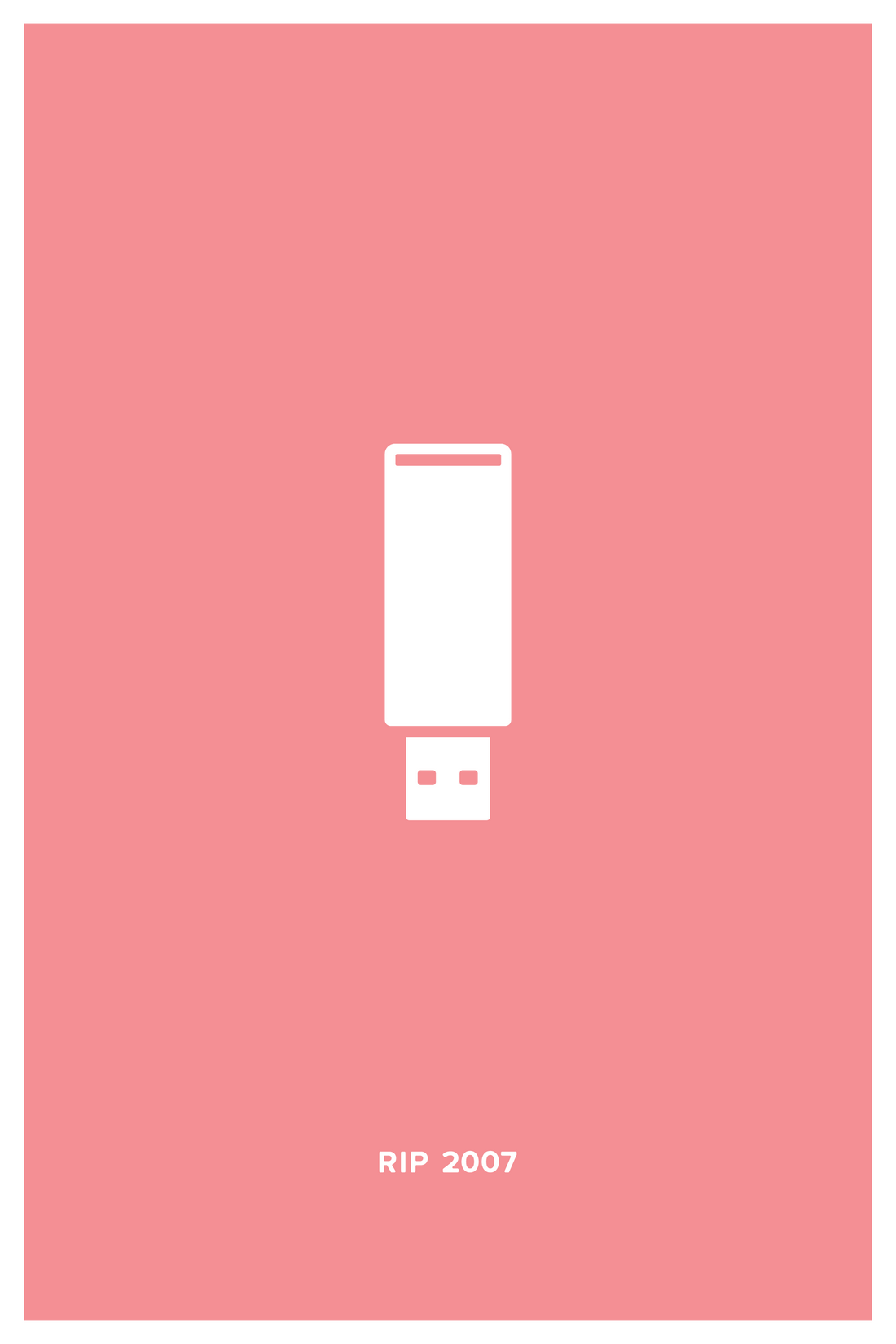 If you want to show someone the perfect example of a minimalist poster, show them this.
This poster is designed for Dropbox promoting its cloud-storage service. Marking the rise of cloud storage platforms and the death of flash drives. It's incredible how that deep of a message can be portrayed through such as a simple poster design.
Spotify New Music Friday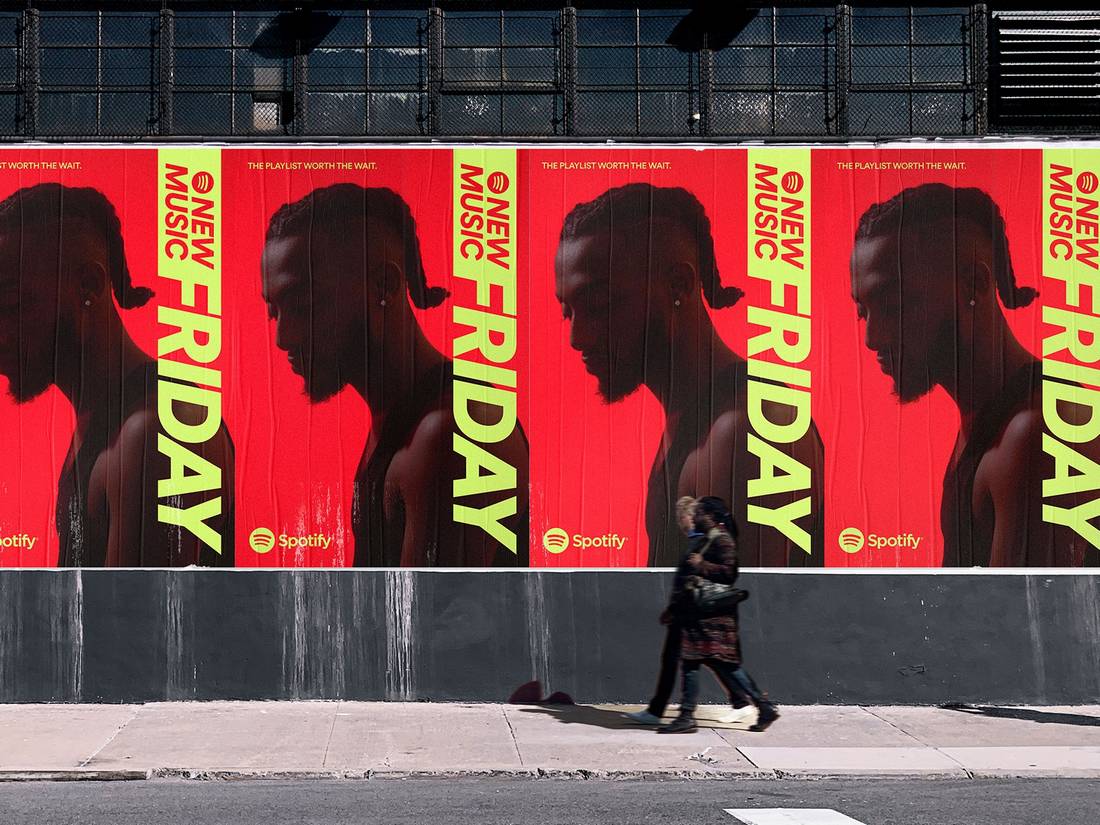 Spotify has been promoting new music through a campaign called New Music Friday. Which involved lots of colorful banners and posters that were shown off even on Times Square billboards.
This is one of the many posters used during the campaign. It caught our attention for its perfect composition of color to image contrast. And how well it highlighted the text titles.
Sunn O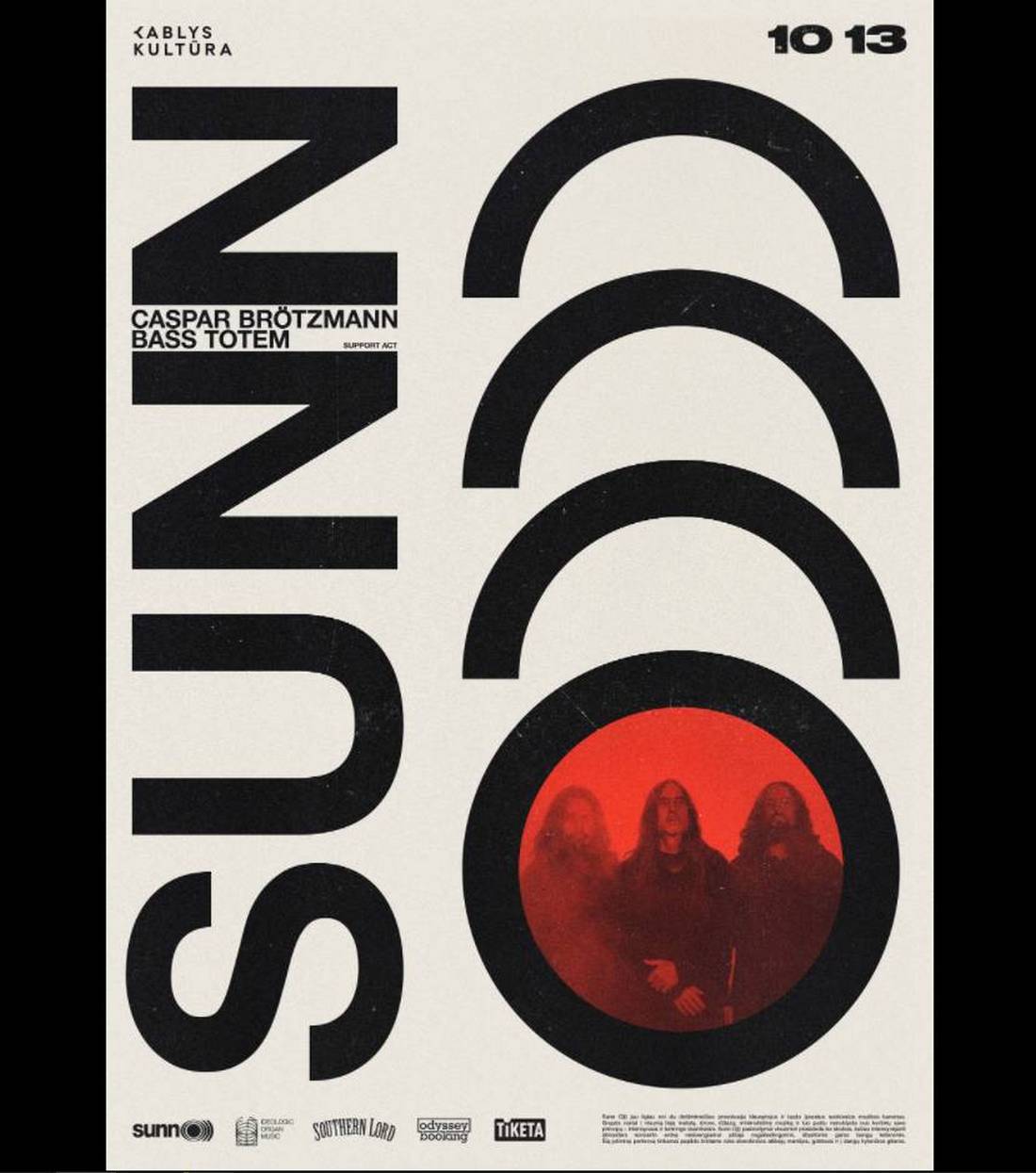 A poster designed promoting a concert event. It's a great example of how typography can be used in minimal posters to capture attention. And what a fun way to use the brand logo as well.
Minimal Poster Templates
As the legendary designer Milton Glaser said, "There are three responses to a piece of design – yes, no, and wow! Wow is the one to aim for."
If you really want to wow your client, you'll have to think outside the box. Try downloading one of the pre-made poster design templates from the collection below and add your own WOW touch to it.
Minimal Event Poster Template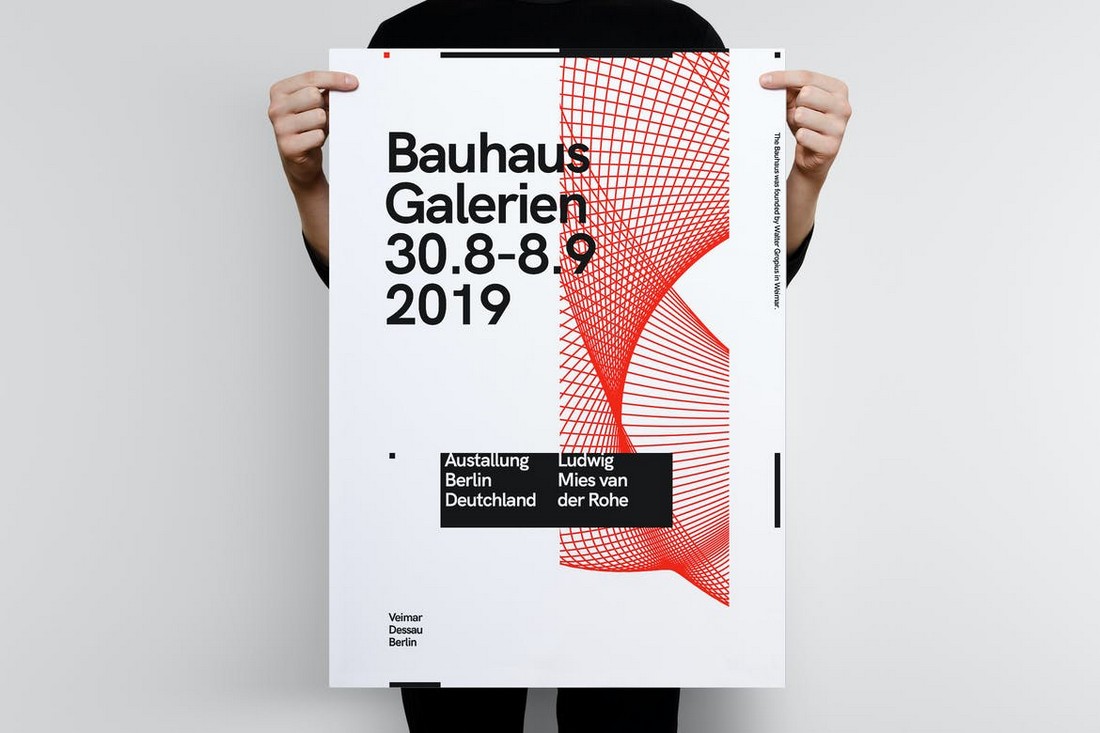 A minimalist poster is a great choice for promoting glamorous events like art exhibitions and events. This poster template is designed just for such occasions. It's easily customizable with Adobe Illustrator.
Music Event Poster Template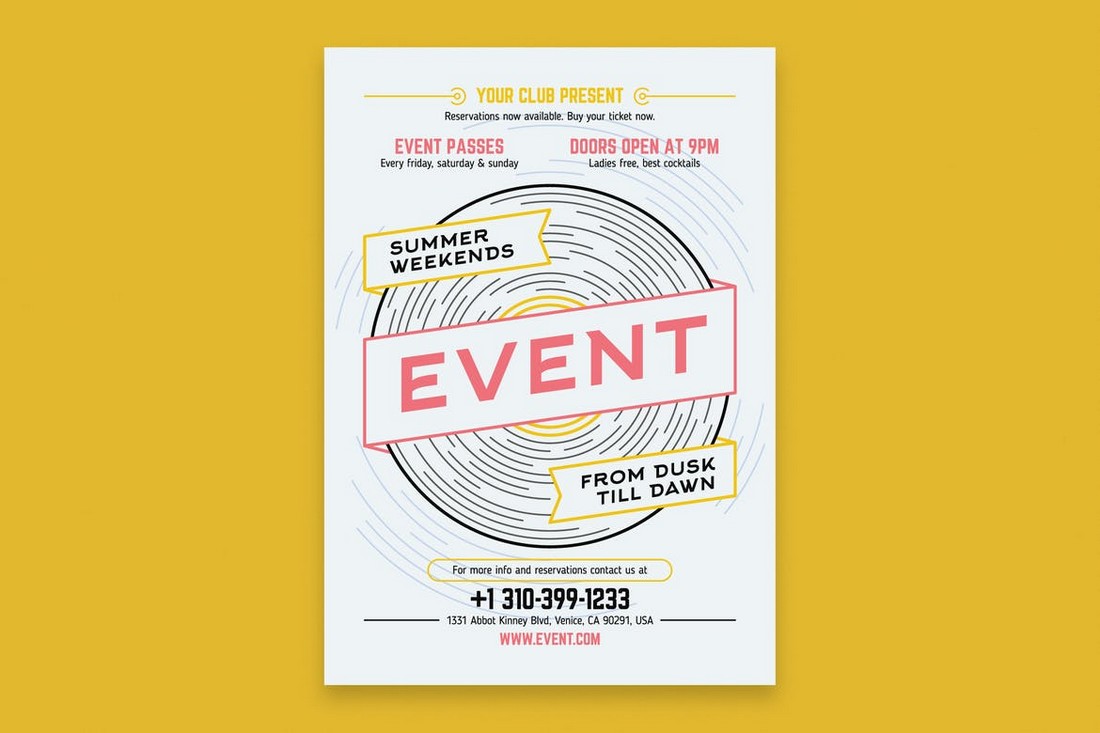 You can use this creative poster template to design a simple and straighforward poster to promote a music event or a concert without having to use any flashy visuals.
Minimal Event & Party Poster Template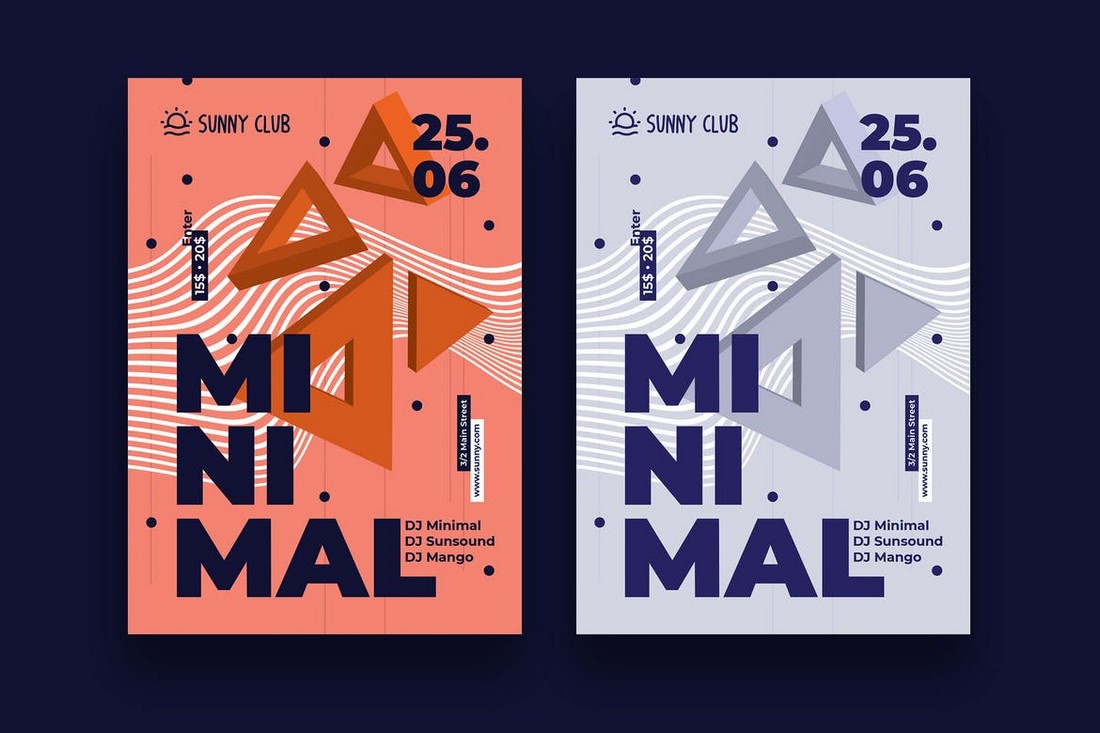 This minimal poster template comes with a modern design that you can use to create posters to promote many different kinds of events and even for promoting parties.
Creative Poster Template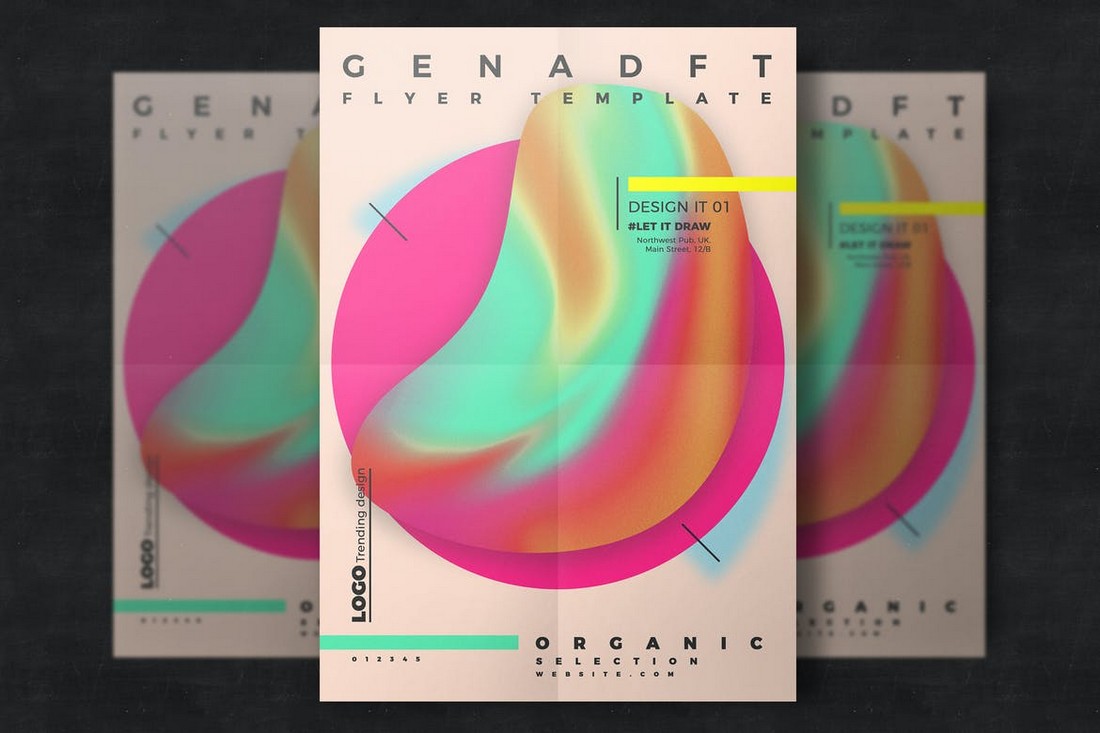 If you want to create a poster that instantly grab people's attention, this template is perfect for you. It features a very colorful yet minimal design.
Double Exposure Poster Template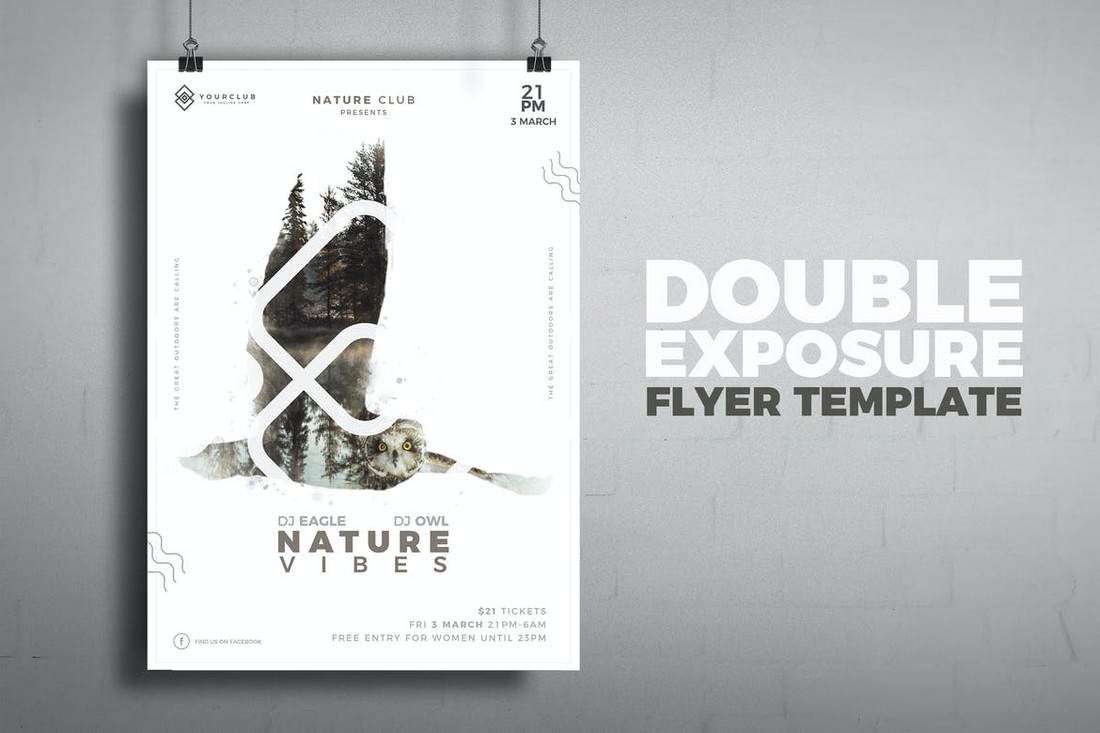 The double exposure effect is a popular technique used to create attractive graphic compositions. They go along great with minimal designs. This poster template is proof of that. It's ideal for promoting events related to photography.
Abstract Music Poster Template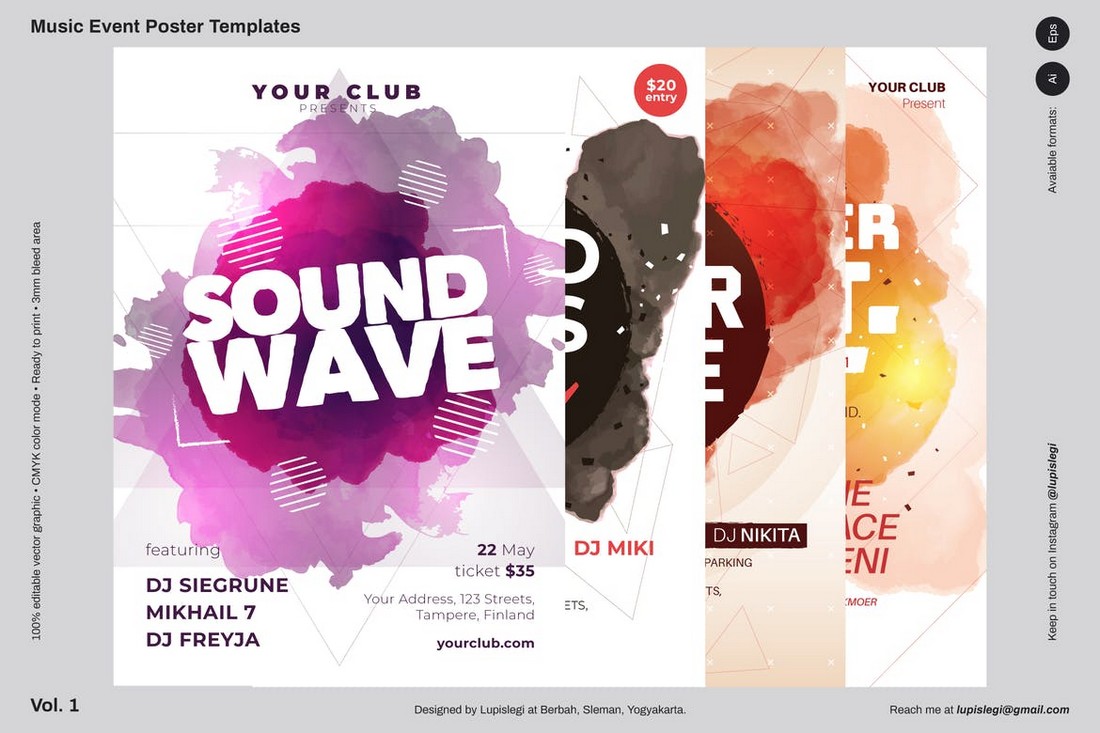 Another minimal and colorful poster template for promoting music events, concerts, club events, and parties. The template is available in multiple styles of designs as well.
Minimal Conference Poster Template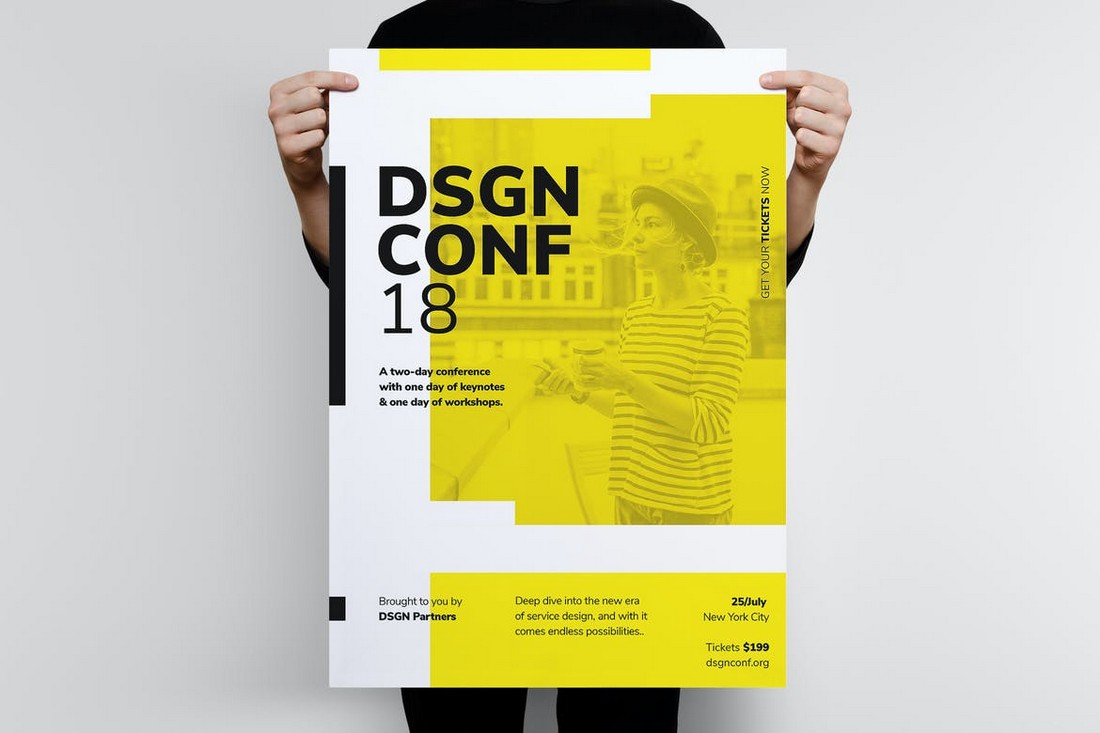 This minimal poster template also a great choice for promoting conferences and events related to design. It allows you to add either an image or a graphic of your choice. Or use a complete minimal approach without any graphics.
Minimal Agency Poster Template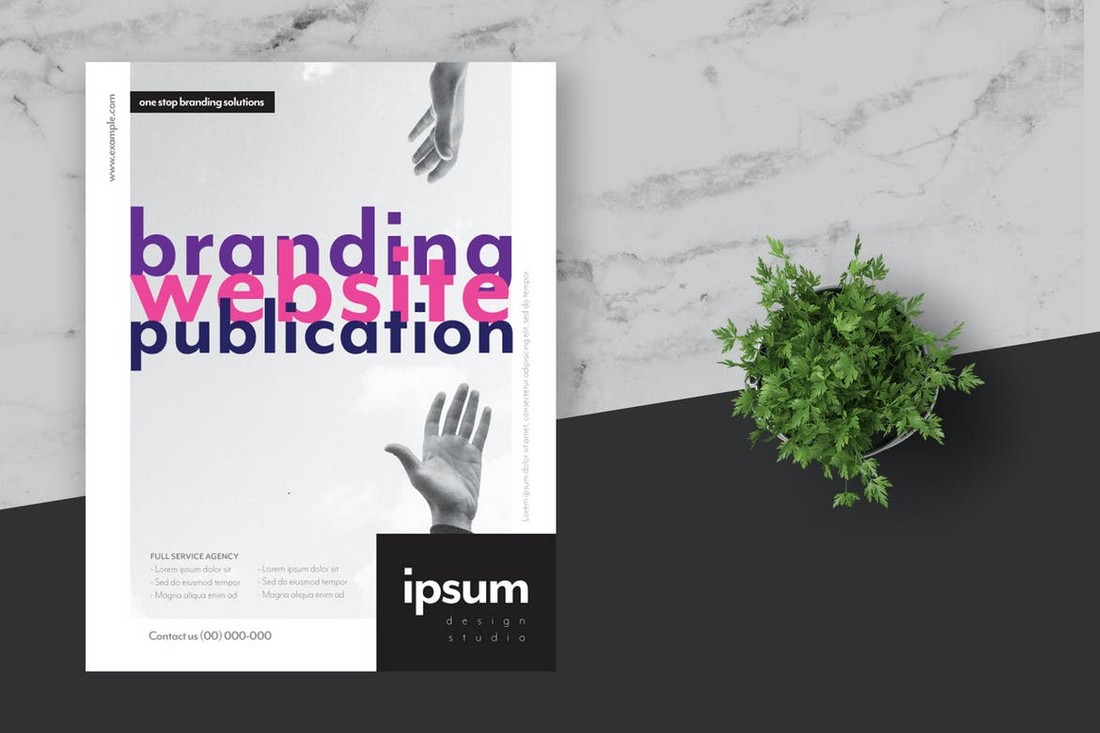 A full customizable poster template for promoting different types of agencies and organizations. This template will especially work best for UX design agencies and brands.
Technology Poster Template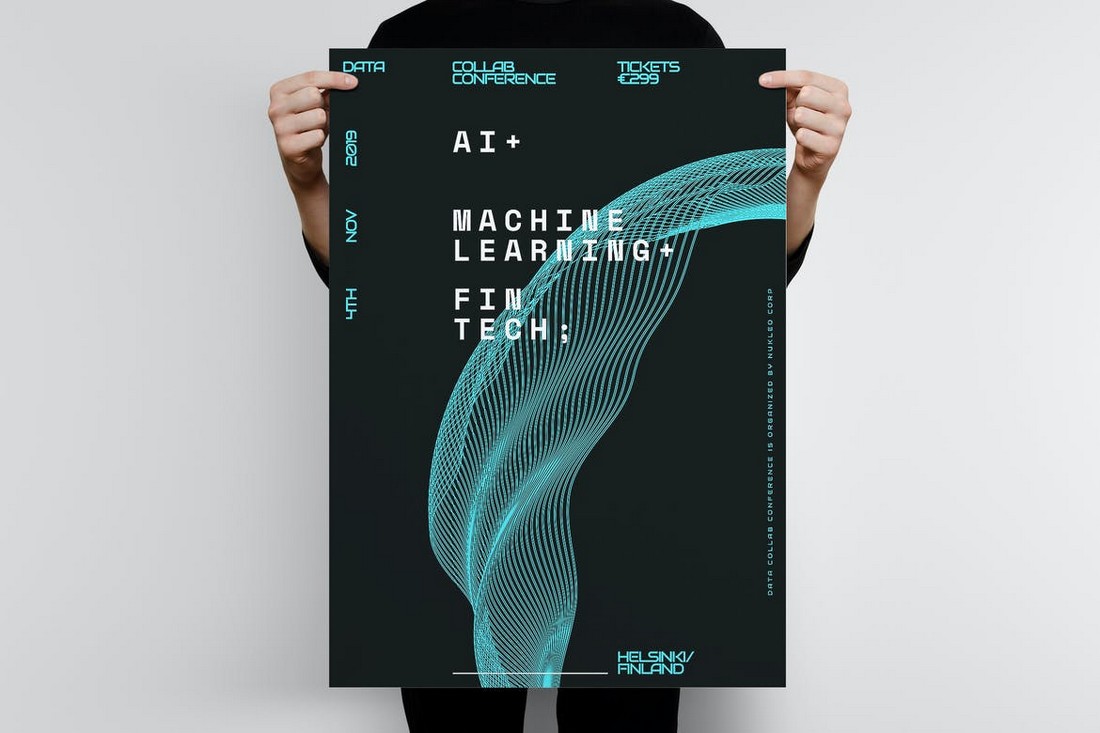 A very cleverly crafted poster template. The dark color theme, fonts, and the graphics used in the design makes it a perfect choice for technology-themed event promotions.
Typography Poster Template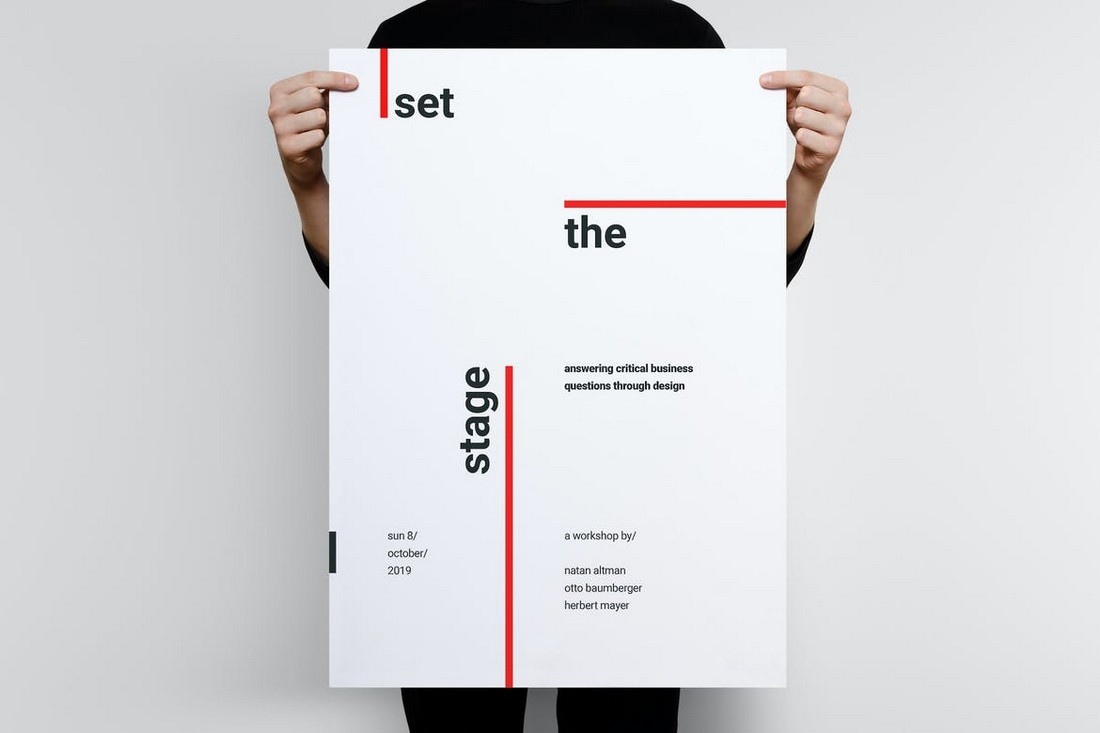 Inspired by Swiss style of design, this minimal poster template will help you design a poster with a unique and uncommon approach. It's easily customizable and the colors and fonts can be changed to your preference as well.
Check out our best poster mockup templates collection to find a mockup to showcase your poster designs.