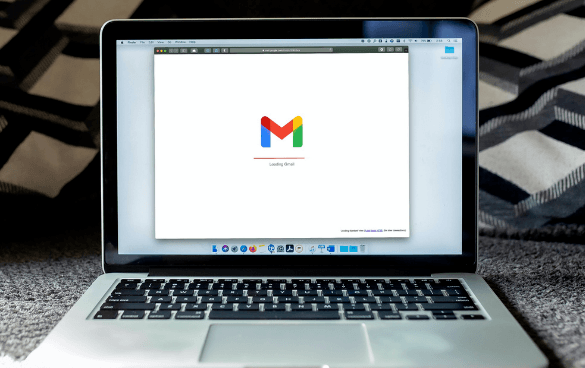 The Beginner's Guide to Email Marketing Basics
Sean's browsing the Internet when he sees a paid ad in his Google results. Seeing the "Ad" label, though, he ignores it. He does the same with the banner ad on the first site he visits.
Then Sean sees an email in his inbox from the website he visited two weeks ago, reminding him that he never completed his purchase. Remembering what he had been meaning to buy, Sean returns to the website to finish checking out.
In this scenario, email marketing proved the most effective method of driving a conversion for Sean. As effective as methods like paid advertising are for many users, email marketing can often drive results in a way other ads can't.
But how do you go about developing an email marketing strategy for your own business? Below, we'll lay out a simple email marketing guide to get you started.
Read on to learn more about email marketing basics, and then consider partnering with WebFX — the agency with over 20 years of experience — to put this information into action. Just call 888-601-5359 or contact us online to get started with our email marketing services!
We Form Longterm Partnerships
Over 90% of WebFX clients continue partnering with us into year 2 of their campaign.

Speak with a Marketing Strategist Today
What is email marketing?
As the name suggests, email marketing is a strategy that involves sending emails to specific groups of users to nurture them towards conversion.
The content of these emails can be different depending on circumstance. Sometimes they may simply notify users of your latest blog post, while other times they may encourage users to finish their purchase on your website.
One thing that almost all email marketing has in common, though, is that it's targeted to users who want to hear from you. You build out your email lists by having visitors submit their email addresses voluntarily through your website, pop-up forms, or in-person.
Email marketing enables you to take a more personalized approach with advertising, since you can target users based on their interests and past browsing history on your site. This personalization combined with the voluntary element makes email marketing highly effective.
A simple 3-step email marketing guide
Once you've grasped an understanding of what email marketing is, you can start putting it into action for your business. There are plenty of subtleties to dive into further down the road, but to start out, you only need to know the basics for creating an email marketing strategy.
Here are the three major email marketing basics you need to know to succeed:
1. Creating your email list
The first step in the process of developing an email marketing strategy is to build out an email list. Your email list is essentially a list of email addresses you intend to target with a given campaign, and you typically create this list on your website.
To build an email list, simply ask site visitors to submit their email addresses. Of course, for them to fulfill this request, you also have to offer something in return.
The best way to ask for email addresses is with an email sign-up form on your website. Make sure to include a selling point that encourages users to submit their email addresses. For example, you could say, "Sign up for our emails for the latest blog updates!"
Give users a quick and easy way to enter their emails — ideally, a single box where they can type the address and then hit "submit." The easier the process is, the more likely users will sign up.

Consider implementing these email sign-up calls to action (CTAs) into your blog posts, as well as pop-ups and other places on your site, to reach users better.
2. Crafting your marketing emails
Once you've developed a large enough email list to work with, you can start sending subscribers your marketing emails. But what should those emails look like?
Here are a few things to consider when designing your emails:
Subject line: Your collapsed email should feature a subject line that will make users want to click on it. State your offer clearly and persuasively in your subject line (e.g., "Don't miss out on this special, limited-time offer on [product]!").

Visual design: The expanded email should feature a compelling visual design. Make good use of color schemes, images, and shapes to appeal to the eye. An unappealing email will be sure to turn users away.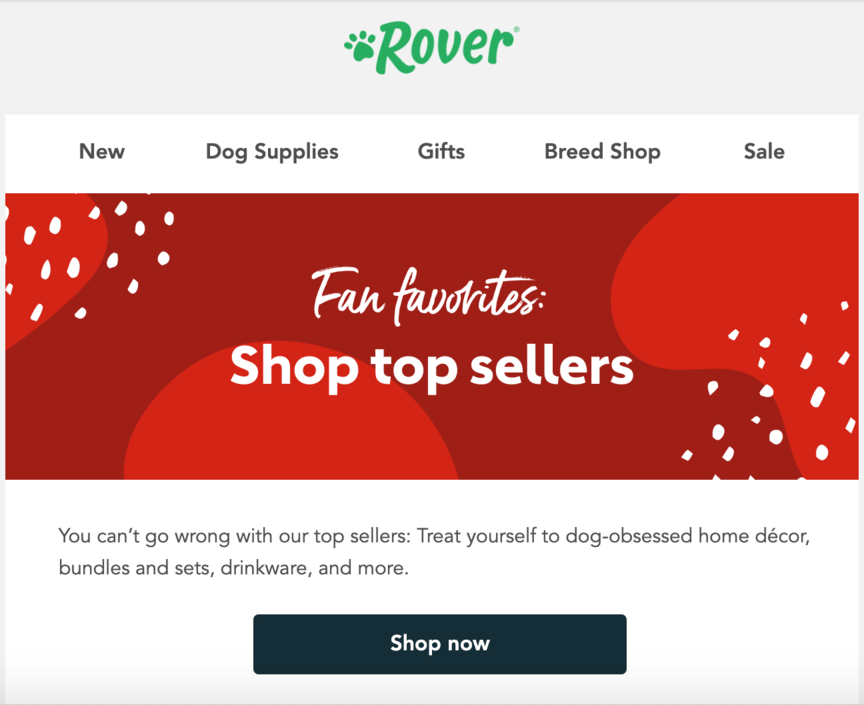 Central CTA: Your email content should center around a single CTA that you want users to click. Make it clear what you want them to do, and give them a link or button that leads them to where they can do that.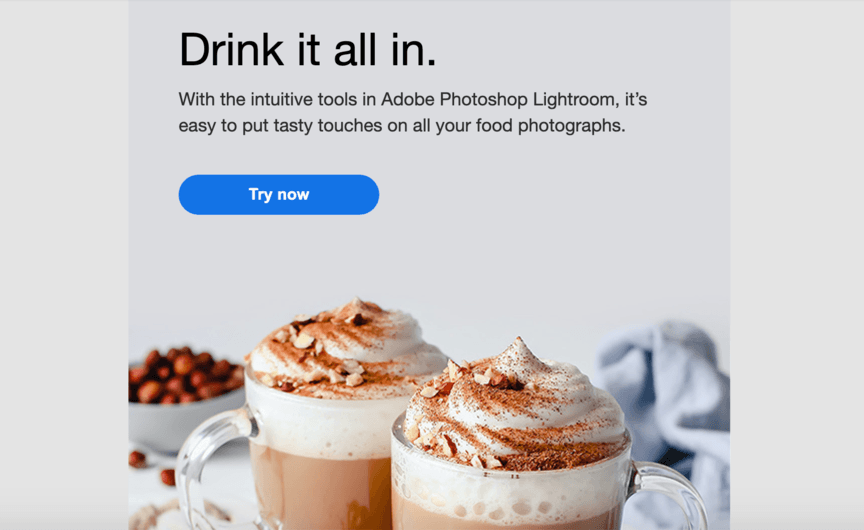 Succinct copy: The body text of your email should be short and sweet. Don't give users paragraphs to read, because they won't do it. A few lines of text should be enough to communicate what you're offering.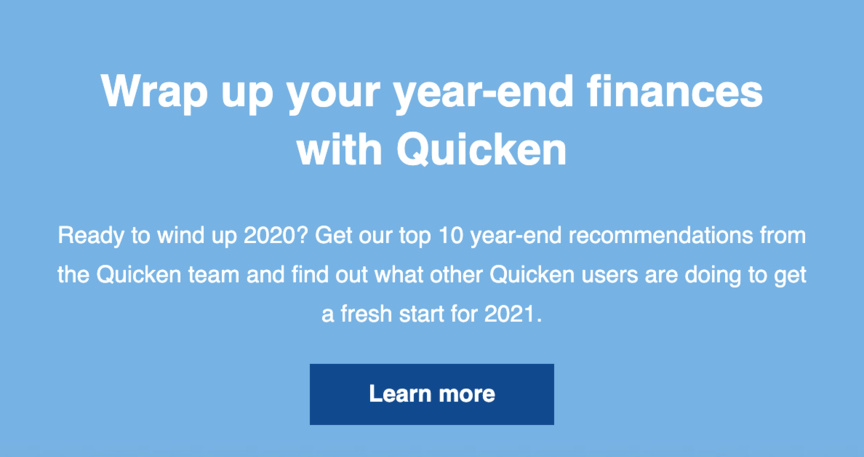 Personalization: Find a way to address users as individuals in your emails to increase the likelihood they engage with your emails. Whether it's including their name or curating the content to fit their interests, that personalization will appeal to people and make them more likely to listen.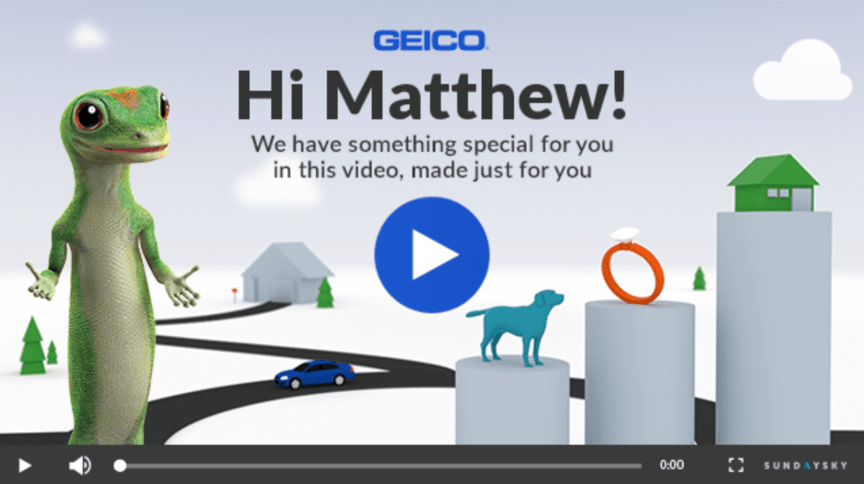 Once your emails meet these standards, you can start sending them out! Just be sure not to send people emails too frequently, or they may quickly grow annoyed and unsubscribe.
3. Measuring your results
The final step in our email marketing guide is to measure the results of your campaigns. One of the best ways to do this is to track key performance indicators (KPIs).
Here are some of the best KPIs to keep an eye on:
Open rate: Open rate is the proportion of people who open your email. High open rates indicate that your subject line is doing a good job of grabbing your audience's attention.
Click-through rate (CTR): CTR is the proportion of people who, upon opening your emails, click on the CTA to be taken to your website. High CTRs indicate that your email body is doing a good job of being compelling.
Unsubscribes: Unsubscribes are how many people unsubscribe from your emails when they receive them. High numbers of unsubscribes can indicate that your emails may be irrelevant to or too frequent for your audience.
When you keep up with your KPIs, they can clue you in on what's working and what's not. You can then optimize your emails to drive better results.
Independent research from Clutch has named WebFX the top SEO company in the United States.
Over 200 WebFX clients have been interviewed by Clutch to discuss their experience partnering with us.

Check out more Clutch reviews
Get help optimizing your email marketing strategy from WebFX
Now that you're familiar with the email marketing basics, you can get started on creating your own email campaigns. But if you still aren't sure what to do, don't worry — WebFX can give you a hand!
With over 500 client testimonials, we're the agency that businesses trust to drive results. With our email marketing services, you'll get help setting up and managing your email strategy from start to finish.
To get started with us, just call 888-601-5359 or contact us online today!