5 Tips for Working With Design Influencers (Or Becoming One!)
Who do you look to on social media when you need extra design inspiration? Those are the people that you see as design influencers.
Have you ever thought about working with designers, illustrators, and photographers with a strong social media presence (or becoming one yourself)?
There are things you can start doing online now that will make it easier to work with influencers and show that your accounts are on trend in the design space.
Here are a few tips, plus a tool for helping you get started.
1. Build a Social Niche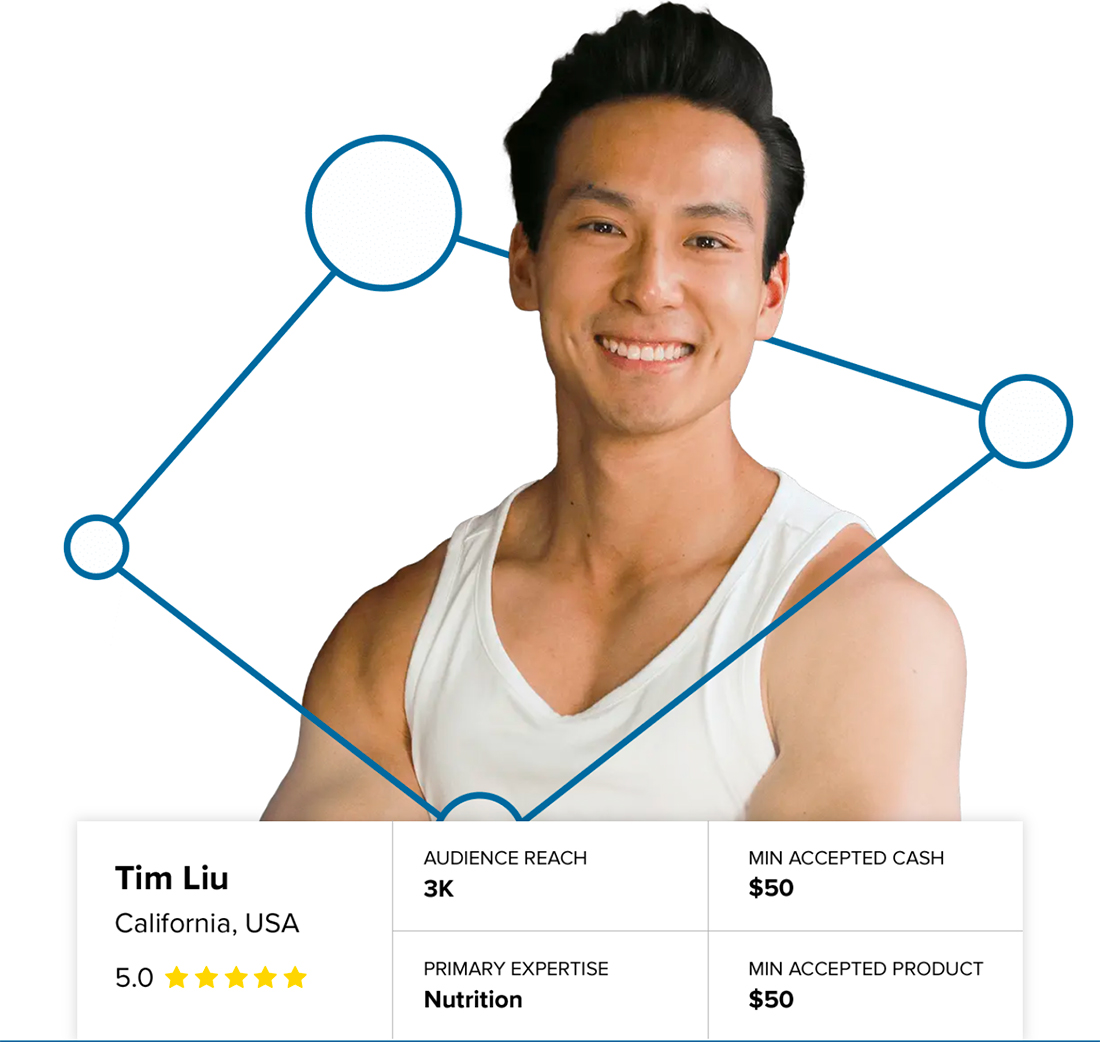 If you want to find an influencer or become one in the design space, it is important to start carving out a niche in that area.
Admit it, your social media feed might be a little bit of a smorgasbord of content. There are design-related posts, but also photos of your cat, or retweets about your favorite sports team. It's important to create a strong feed with a focus on what you are really trying to be an expert in – design, visual identity, photography, etc.
It's OK if you want to post some of the other stuff too, but it might be worth having two accounts to develop an audience following that really is interested in design.
As you are building your niche on social, remember to use a few relevant hashtags as well. You'll find that many of the best influencers – you can find some of them by category from Intellifluence – know this trick.
2. Focus on Strong Visuals
A design-based social media account should be strong in terms of visuals. If your account doesn't use great images, what are you doing?
This should be our main focus. Be wary of images that don't portray the solid, and professional mood you want to convey.
If you take on an influencer, this visual identity will also help them better understand your style and brand so you can be in alignment. Follow the adage, "Show, don't tell."
3. Engage in Conversations About Design
The world of social media influencing is wide. It about more than just posting to an account. You also have to engage in the greater design community.
Engage in conversations about design with other accounts and via design-based hashtags. Follow others that you find common ground with or that you enjoy their content.
The process of growth doesn't happen overnight; it happens over time with careful and constant curation. (That's one of the reasons an influencer can help you, by bringing their network, charisma, and brand to your account as an ambassador.)
4. "Design" Your Social Accounts
Look at the profiles and accounts of all the best social media personalities you follow. Chances are that each of these accounts has a "look."
You can design your social media feed to best represent your brand or business. The most common way to do this is with a visual theme for images. That theme might be color (every image has blue in it), and outline or border, a specific filter on every image, quote style, or any number of other elements.
The key to designing a social account is consistency and something that relates to your design style. This design theme should make your posts instantly identifiable when others see them in their feeds.
5. Tell Stories
Most followers engage with social media accounts because they can relate to the content and stories that are told through those channels. (That's the secret sauce that most design influencers have mastered.)
For designers, this could directly relate to your work. Tell design stories through:
Case studies
Project timelines
Design process posts
Tutorials or how-tos
How to find inspiration
Find Trusted Influencers
Are you ready to start working with a design influencer to help grow your social media presence? Intellifluence is a robust tool that's helped plenty of brands and individuals grow their brands and product sales.
You can find vetted influencers and set a budget. The tool will help you look at target return on investment and connect you with just the right influencers. (And if you have what it takes to be an influencer, you can contact them too to learn more about getting in their portal.)
Learn more and get started.
Conclusion
Here's the best part about thinking about how to work with or become a design influencer – many of the things you do online and on social media are the same. It's all about creating and fostering a strong community around a common theme – design.
For designers looking to find influencers or get started in the influencing world, it is important to focus on strong visual elements and cohesiveness. You can't be strong in the design world online with a poor visual presence on social media!