20+ New Year's Resolutions for Designers in 2021
Happy New Year! Today, we've got a nifty guide to resolutions that are specifically for designers. What changes do you hope to make in 2021?
Did you know that people have been making resolutions to improve themselves and their lives since the time of ancient Babylonians? I'll admit to making a few of these myself… now if I could only manage to keep them all year!
Good luck with your resolutions and have a wonderful New Year.
1. Design Something That You Can Touch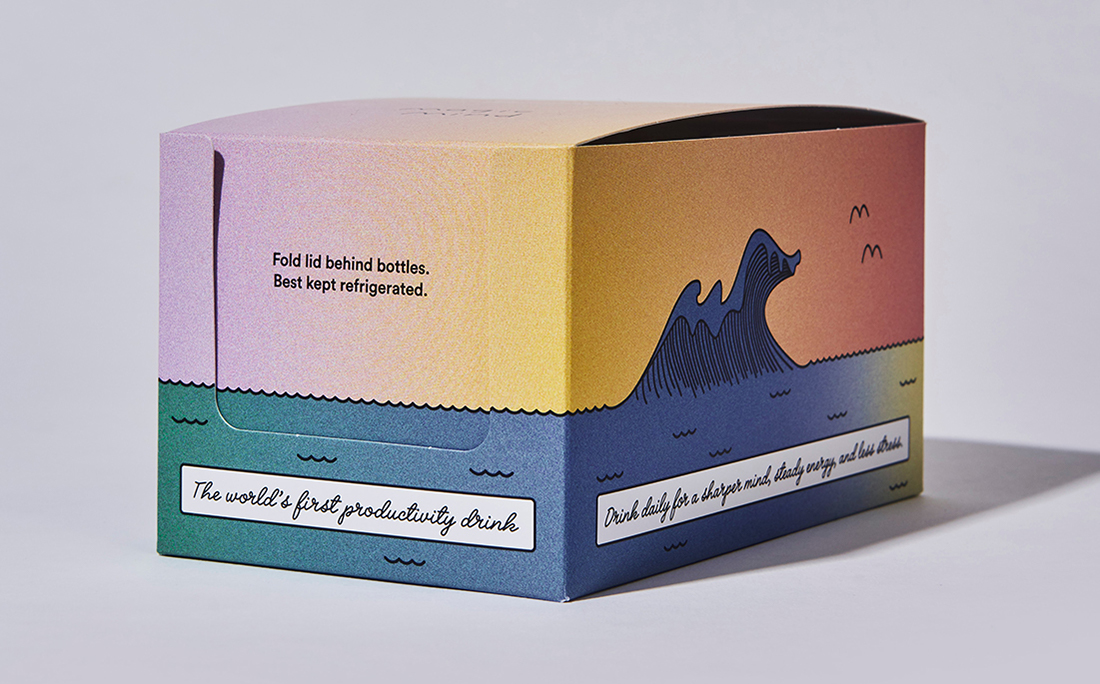 We talk about websites and apps so much that sometimes you just want to get back to designing something tactile. Make a point to design a poster – and have it printed – or business cards with a die-cut or foiling or a package design.
There's nothing as rejuvenating for your creative mind as making something that you can touch and see and show off to others.
(This is my 2021 design resolution. I plan to create something every month that's touchable, from hand lettering on paper to printed paper elements to labels for a client.)
2. Take a Risk
If 2020 taught us anything, it's that we can do hard things. We can tackle challenges of the work and work and move forward.
In 2021, pull from that inner strength and take a design risk. Maybe you apply for a new job, or finally jump into the world of creative freelancing.
Go for it. There's no better time than now to carve out your path to new success (or at least an educated guess).
3. Clean Your Office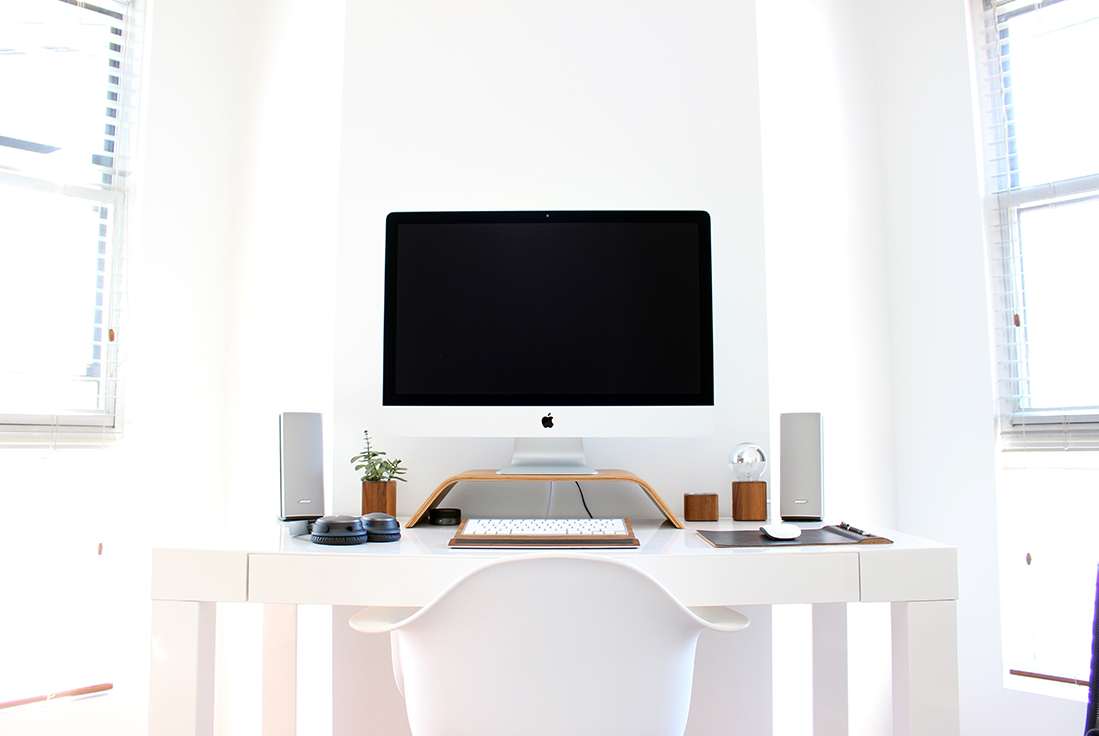 We all worked from home – or in an empty-ish office in 2020 – and it might have gotten a little unorganized and dirty. Clean it up!
Take it to the next level and really give your space a thorough and deep cleaning. Actually, take everything off your desk and scrub it down. Empty the drawers and throw away old paper and junk that's just taking up space.
And while you are at it, tuck all of those files and icons on your computer desktop into the appropriate folder locations. A clean virtual workspace helps, too!
Figure out what you need and what you don't. A neat clean workspace can make you more productive and help you streamline your workflow because you aren't overwhelmed by clutter.
Now pick a day, write it on the calendar and start cleaning!
4. Best the Best Designer You Can
The best resolution to make in 2021 is to be the best designer you can. Be honest, use your expertise to help clients and others and make something amazing.
Sounds pretty simple right, but it can help you breathe new life into projects and work. And be the best you can be for clients.
Just ask yourself … are you giving each project everything you can? Is this going to be great for the client? And then figure out how to make the answer "yes."
5. Experiment with Technology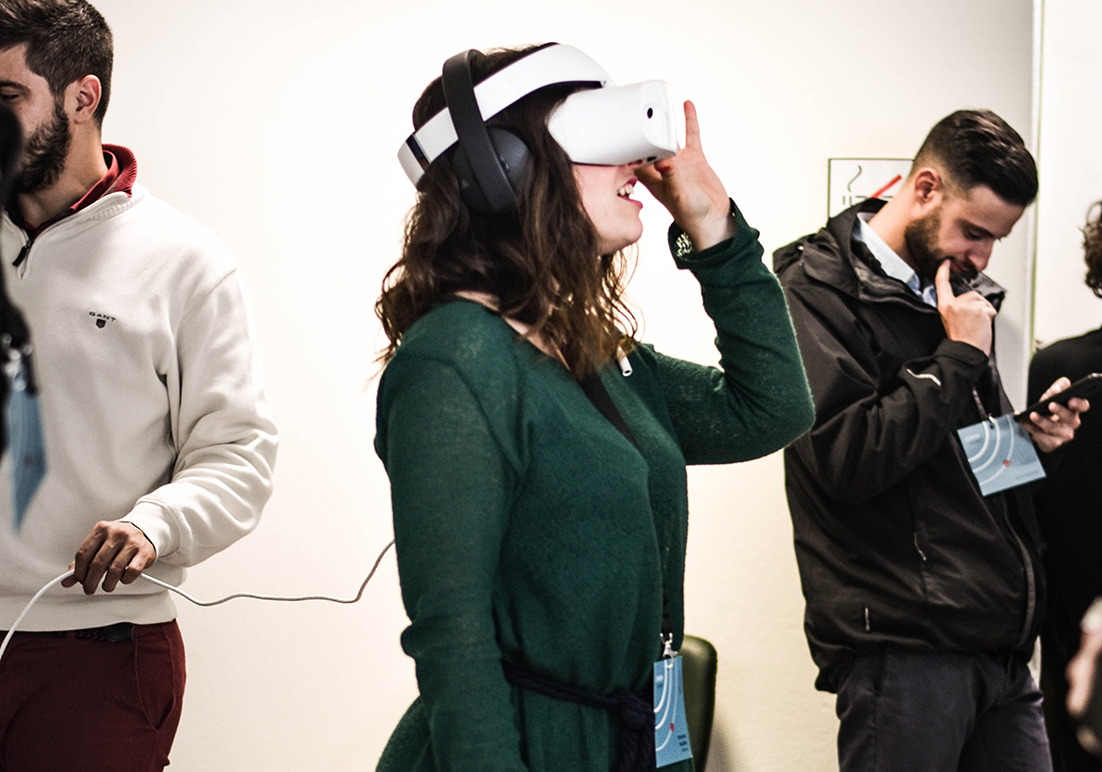 AR, VR, 3D. There are so many new and emerging technologies and design options emerging. If you haven't started already, this is the year to begin experimenting with these tools so that you can stay ahead of the design curve.
You don't have to do it all at once. Pick one new technology or tool, and start reading or take an online class to develop your skills.
The aforementioned technologies aren't the only options out there. You can try almost anything new. The key is to pick something that you can add to your menu of offerings for clients or your employer. Not only are you learning something new, you are also adding to your value as a designer.
As you learn these new techniques and technologies, add some quick projects (even if they aren't client work) to your portfolio to show that you can add these services to other design projects.
6. Share Your Knowledge
There's nothing like teaching or sharing knowledge to help you get a handle on what you know and help another generation of designers.
Hop into an online chat with a few knowledge bombs, mentor an intern or young employee, or join that podcast that extended an invitation and help share your knowledge about the design field with others.
7. Redesign Your Website
How long has it been since you worked on your own website? Most of us are constantly working on client projects and lose track of some of our own design work.
Resolve to redesign your website this year if it's been a while. And if you don't have a website, it's probably time to fix that.
A good personal website can show off your work, abilities, and help draw new clients and work. It gives you legitimacy and credibility online as a designer. It's important that your website reflects your design personal well.
8. Establish Better Boundaries
One of the hardest things can be to get away from work. Whether you are employed by someone else or work freelance, there's always more to do and projects to finish. It can be hard to stop thinking about it sometimes.
But boundaries are important. Take the time you need for yourself to recharge and spend time with family and friends. Don't let projects consume you.
It's OK to not talk shop after hours and turn down making flyers for every community event in your circle. Create boundaries that work for your lifestyle and adhere to them.
9. Leave Your Ego Behind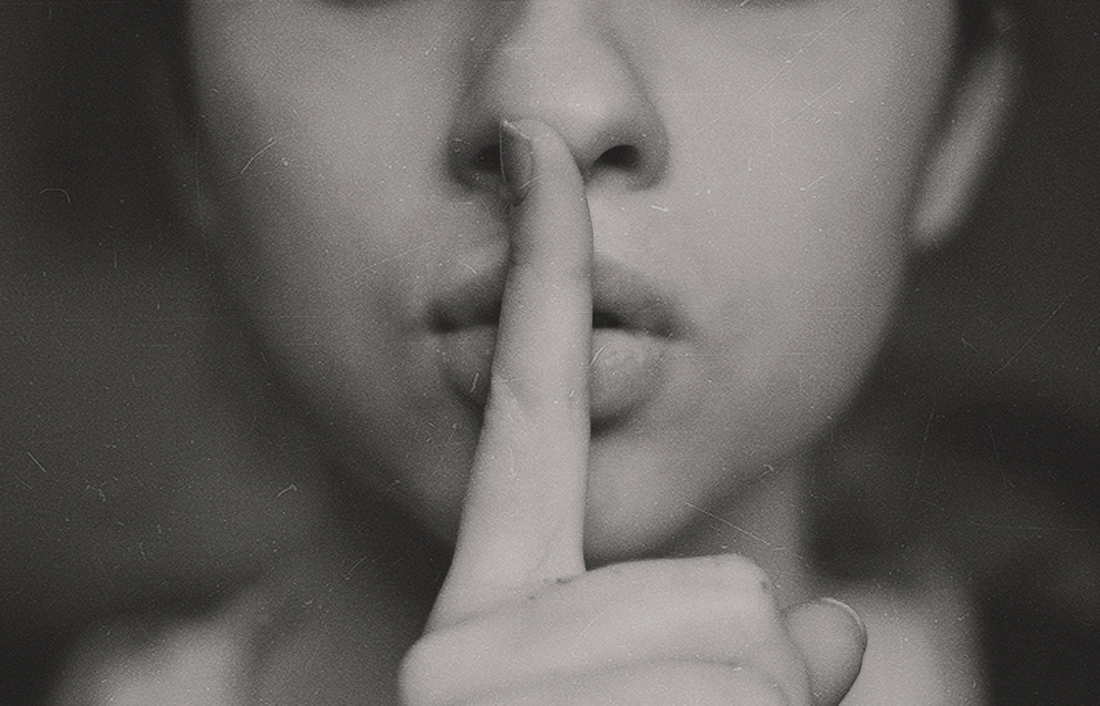 A client just asked you to use Comic Sans in a logo design. Before you freak out and explain the merits of the typeface you carefully selected, step back and breathe.
This project isn't about you or your design portfolio. It's about the client and what will make them happy.
Sometimes you just have to leave your ego at the door. The logo (or whatever project you are working on) might not look as good as you hoped, but if the client is happy, you have done your job. Sometimes you just have to leave your ego at the door.
10. Make a Pick-Me-Up Playlist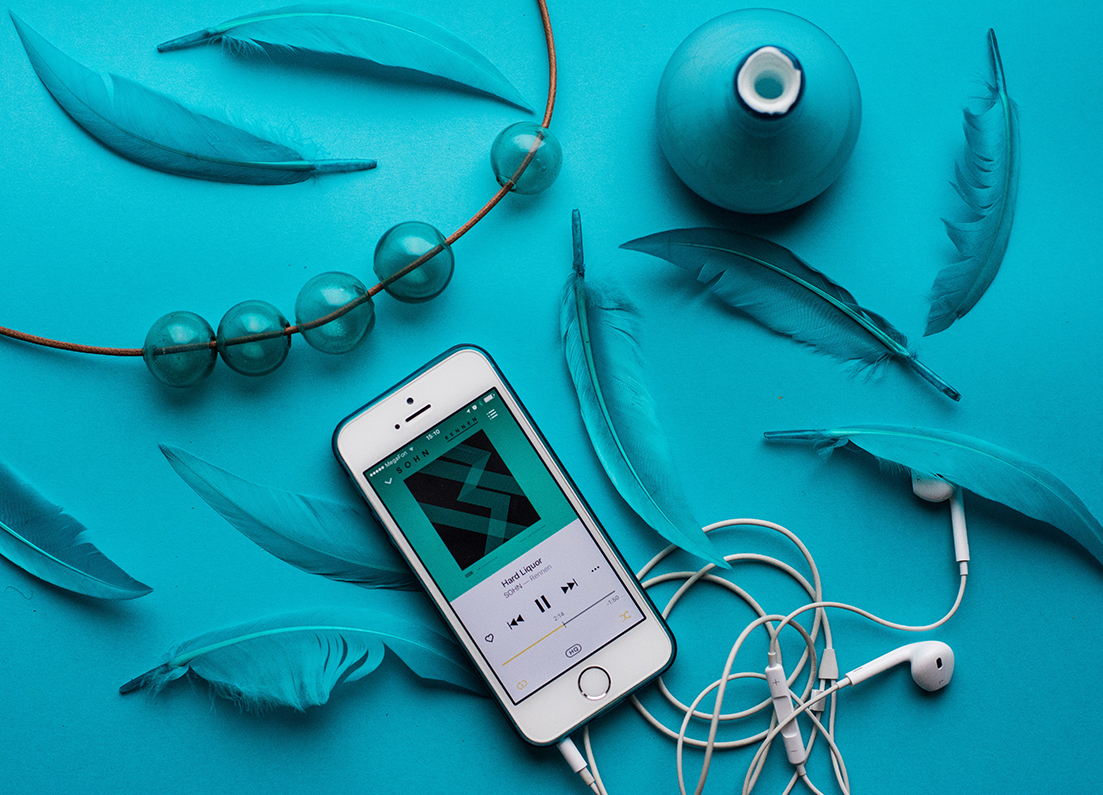 What do you do when you get in a funk? A great playlist can almost always energize me and get my mood on the right track again.
Spend a little time creating that perfect pick-me-up playlist for those days when the inspiration just isn't coming. When you need it most, put in your earbuds, sit back, and let the music jumpstart your day.
11. Get Organized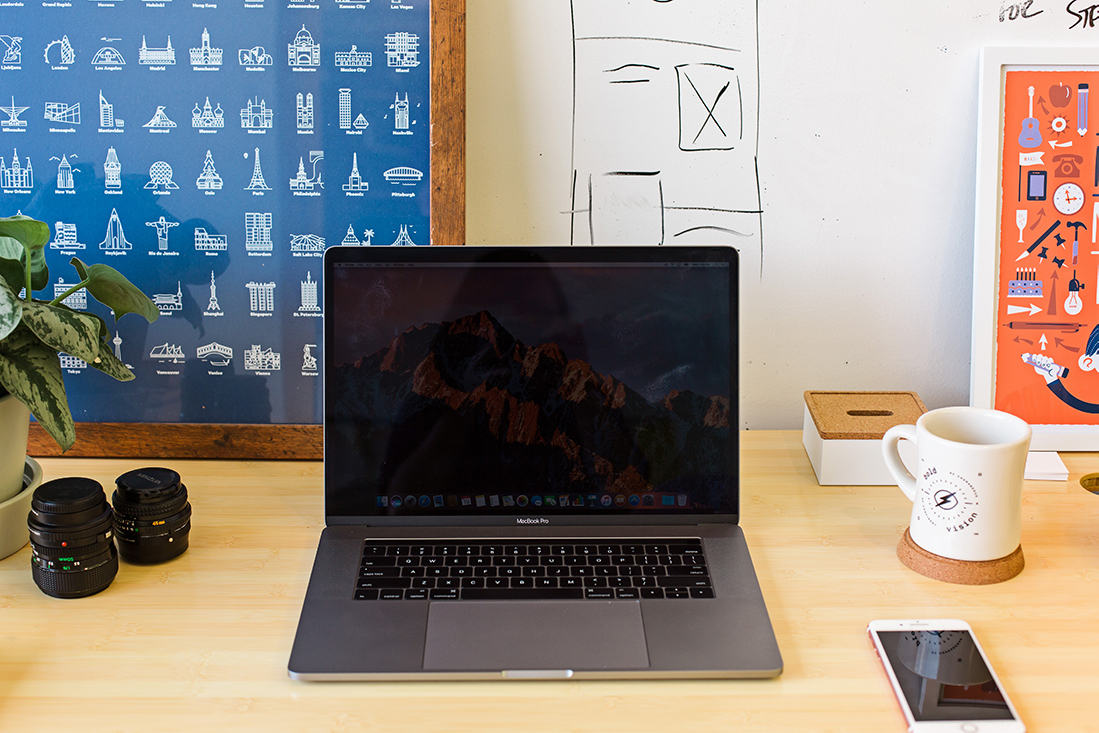 While some of us can thrive in chaos, an organized space is a lot easier to work in. Start the year by purging old files, cleaning your desk, and starting folders for 2021.
I like to create files for work that might be contest-worthy throughout the year (that way I don't have to find it all at once). I also like to keep a folder with a couple of copies of all printed work from the year, another for receipts or bookkeeping paperwork, and one more for miscellaneous items.
It's not a massive system by one that helps me stay on track and keep each year separate. You can use the same system for computer files as well, with folders for open projects in the new year.
A little organization can actually save a lot of time because you'll be able to find everything in a jiffy and won't spend all your time digging through files.
12. Update That Portfolio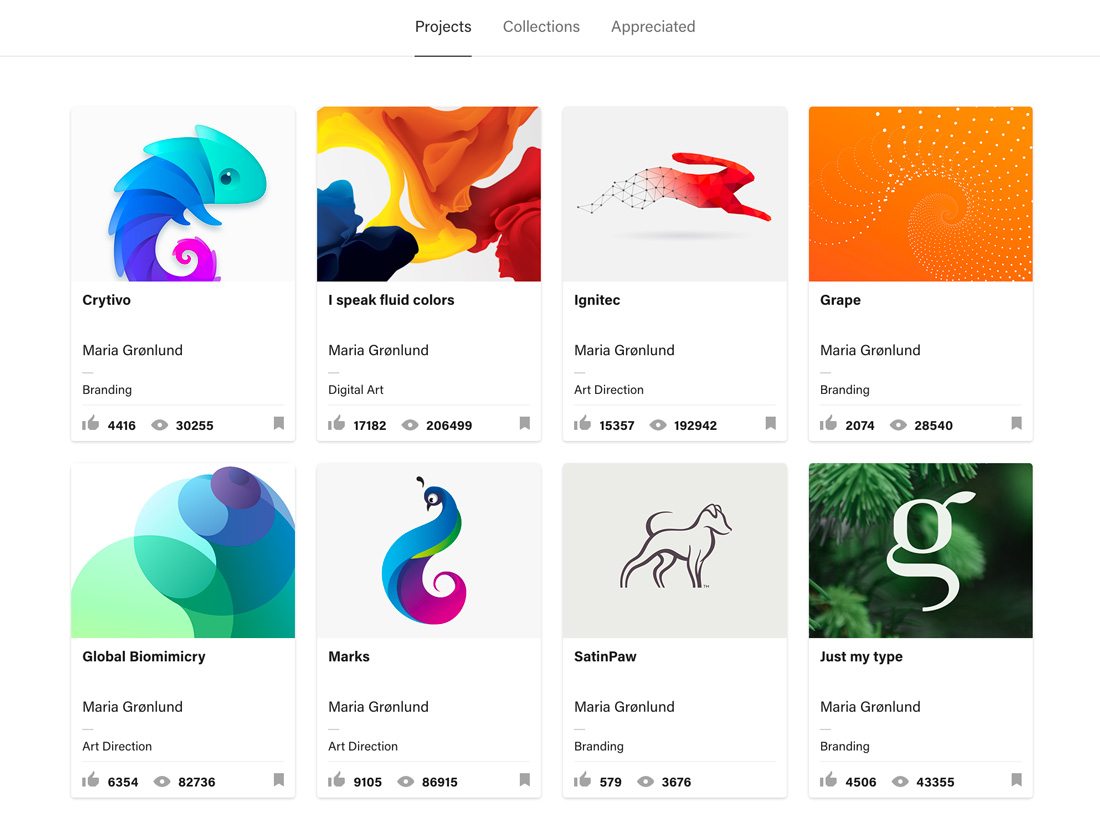 Admit it. You haven't added a new project to your portfolio in a year – or maybe more. If you are like me, paying gigs are always a priority over things like updating that portfolio. "I'll get to that later when I am not so busy," I say all the time.
But when have you ever not been busy? Is that even a real thing? Updating your portfolio can help generate business and is a great way to look back on the accomplishments of the past year. So, go find your favorite project of 2018 and put it in your portfolio. (It's that simple to make a resolution and not break it!)
13. Write a Blog Post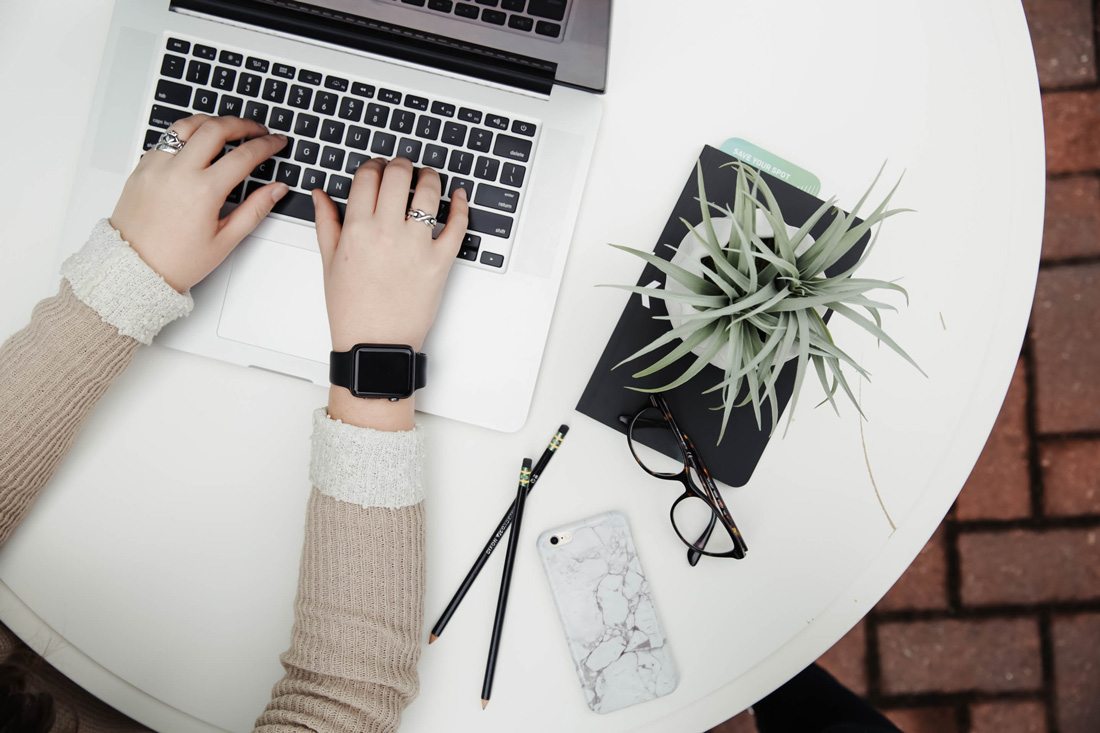 There's nothing like writing about the craft of design to make you appreciate it. Resolve to write a blog post this year. Whether it's a guest post on a blog or website you love, a post for a work-related blog or just a personal essay for your own website, get writing!
Writing will help stretch your creative muscles in new ways and help you think more deeply about a specific topic. Not sure where to start? Consider writing a tutorial or post that shows off your expertise and helps others learn something new at the same time.
14. Learn Something New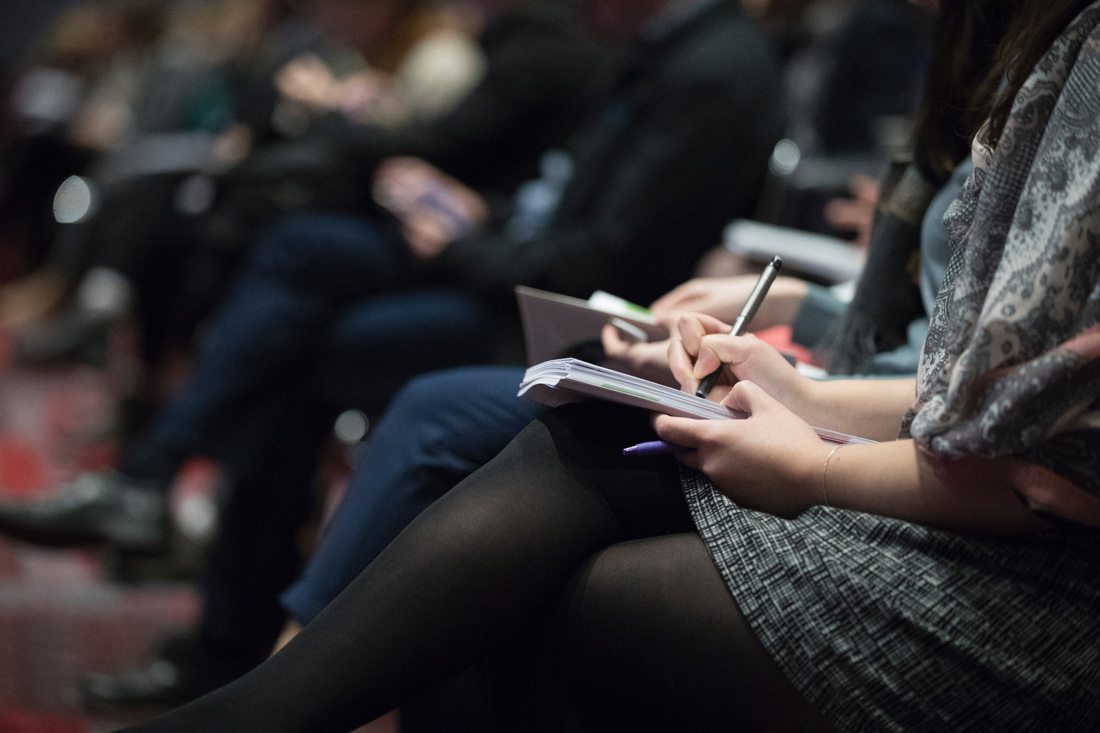 And speaking of learning something new, make a point to educate yourself and pick up a new skill this year. If you already have a learning plan… go for it!
If not, consider brushing up your skills so that you can work with some of the trends that we expect to be popular in 2019. (You can see them all here.) From using a bright color to asymmetrical grids, to working with SVG images or voice and natural language search, plan to do something different and new.
15. Design with Emotion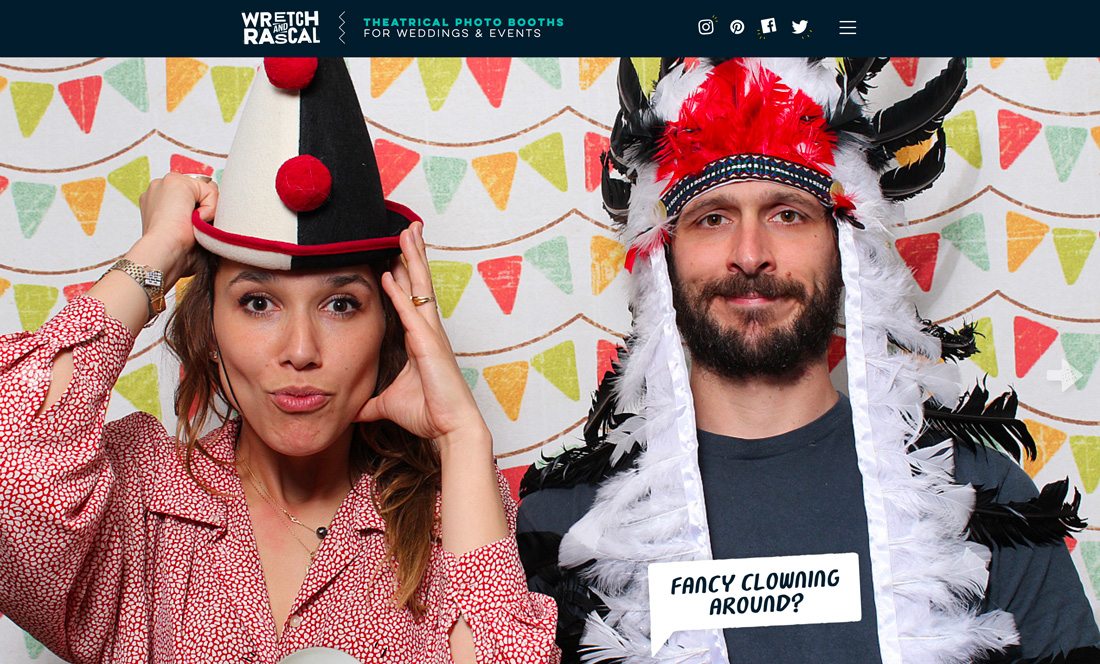 Sometimes work design projects turn into just that – work projects. They can sometimes feel stale and flat. Make sure to inject more emotion into your work this year. Some projects can be really tough to get excited about, but think about the end-users and create emotional connections for them.
The best ways to establish that connection are through great storytelling, amazing imagery and a fluid user experience that works invisibly.
16. Drink a Little Less Coffee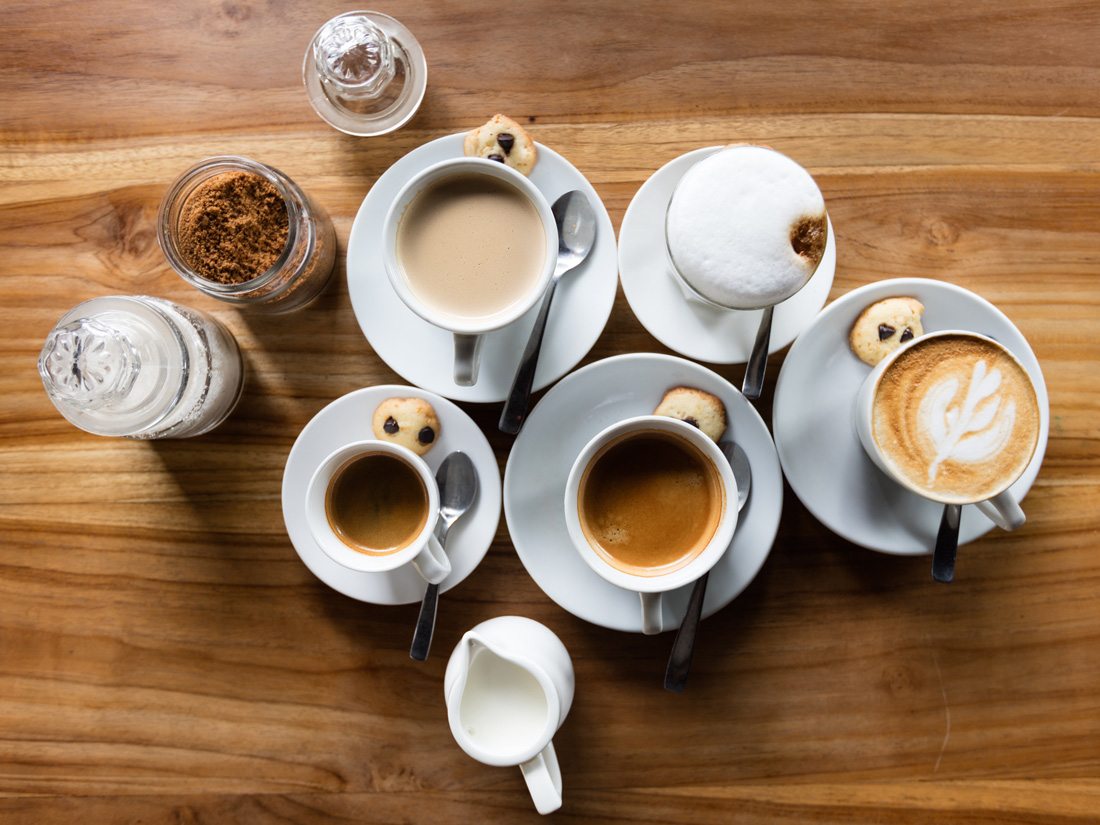 The caffeine-drinking designer stereotype exists for a reason. Cut back on the coffee (or tea or soda or energy drink) habit in some way this year.
If you buy drinks on your way to work, buy one less per week and do something awesome with the extra pocket change. If you make drinks at home, set a goal of one less cup to get through the day.
While caffeine isn't always a bad thing, there are better ways to energize yourself when you tend to sit at a desk all day. Wear a fitness tracker that will annoy, um remind, you to get up and move each hour. Walk around the block during lunch. Get outside and read a book or listen to music.
The energy boost from all of these things isn't followed by the low of the caffeine crash. You might even be more productive.
17. Make Something Beautiful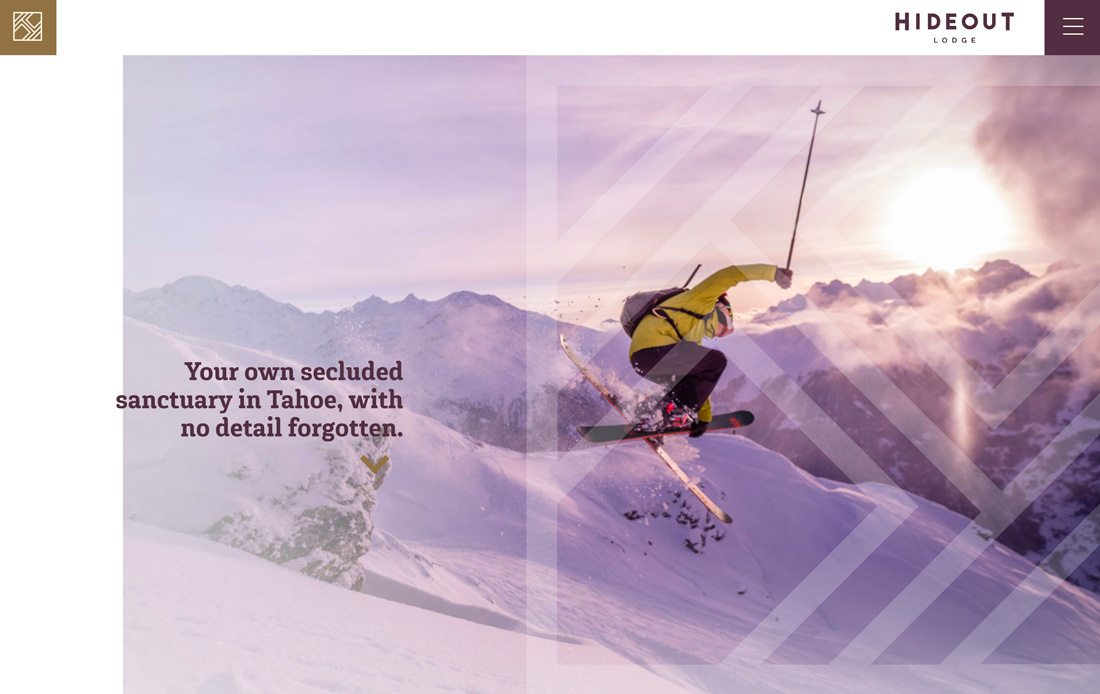 You should want to create something beautiful all the time, but projects don't always allow for a purely beautiful design.
Hopefully, you'll get lucky and a paid gig will have the potential to be visually amazing, but if not take it on yourself to create something that you find beautiful.
Take a photo, make a new business card, design an app. Do something that you love, even if it is just for you.
18. Create Something Functional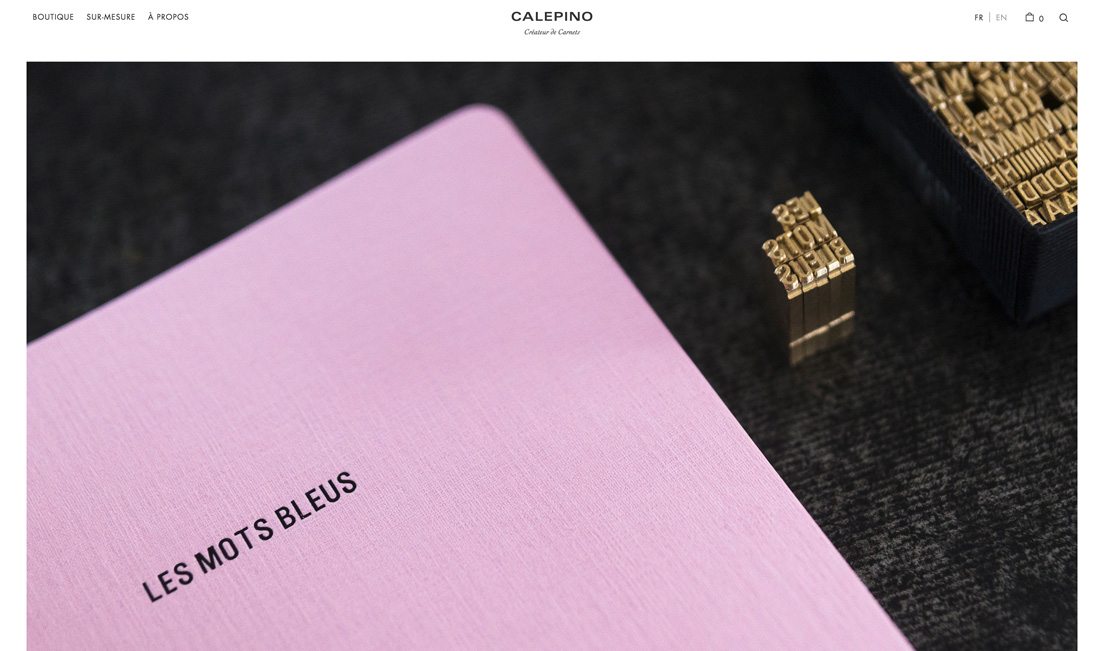 At the same time, remember to create websites and designs that are functional. Too often designers can get caught up in the grid (I'm guilty!) and lose track of how things really work.
The challenge is that standards can change all the time. And it can be tough to explain to a client how users are engaging with websites today versus their old-school notions of how people click and move in the design.
Think about function for desktop and mobile versions of the design. How do they mirror in their experience and how can you create unique elements for each device?
19. Don't Procrastinate with Paperwork
The least fun part of design-life for most of us is the paperwork – contracts, invoices and all kinds of documentation. Whether you work at an agency, a small shop or are a freelancer, chances are there's plenty of paperwork to do. Don't let it pile up. Take care of paperwork as it comes along.
Freelancers: This is especially important for you and a resolution you need to make. Delaying paperwork can result in lost revenue and higher taxes (if you forget to file and itemize properly). Set aside a little time each month to make sure all paperwork is caught up and in order.
20. Take a Pro Bono Project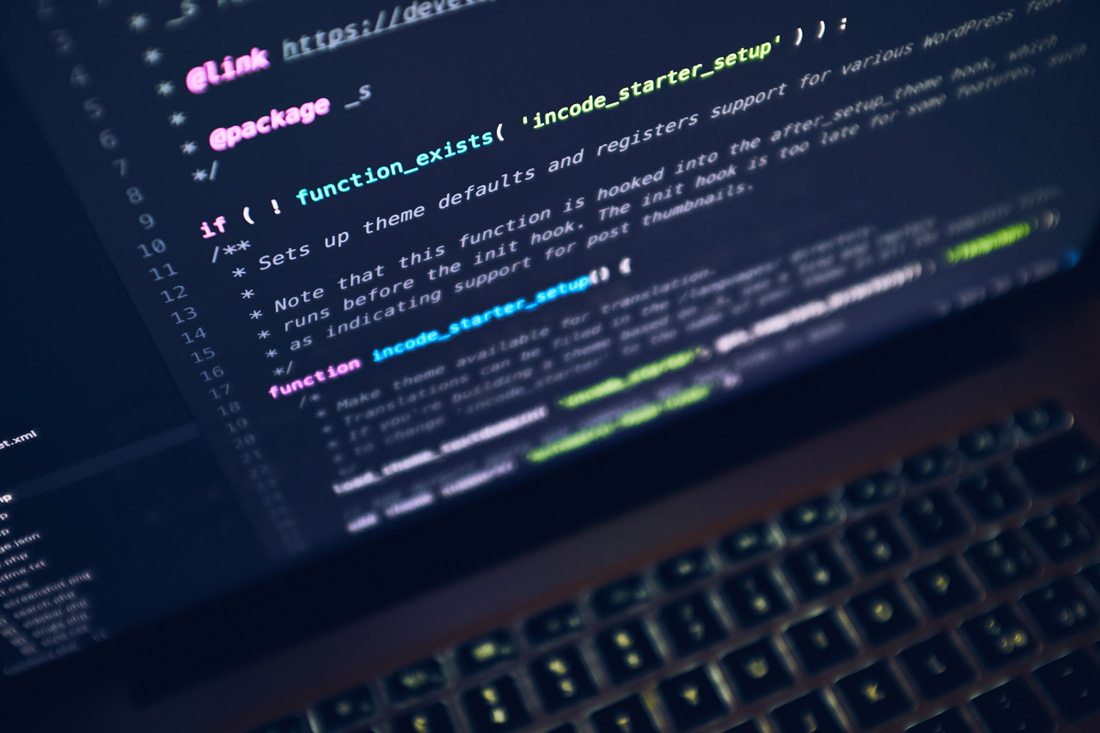 I'm the first to tell young designers that you should not work for free. I say the opposite to designers with a little more experience in the field – take on a pro bono project for a worthy client or cause at least once per year.
This doesn't have to be a full-scale, 50-page website design. But you can help create a business card for a friend in the non-profit sector. You could make a t-shirt design for a fundraiser or group you care about.
Pro bono projects are a good way to give back a little something to the community that has supported your career. It can also help a deserving group understand the value of design services, and you never know how that might get paid forward in the future.
21. Have More Fun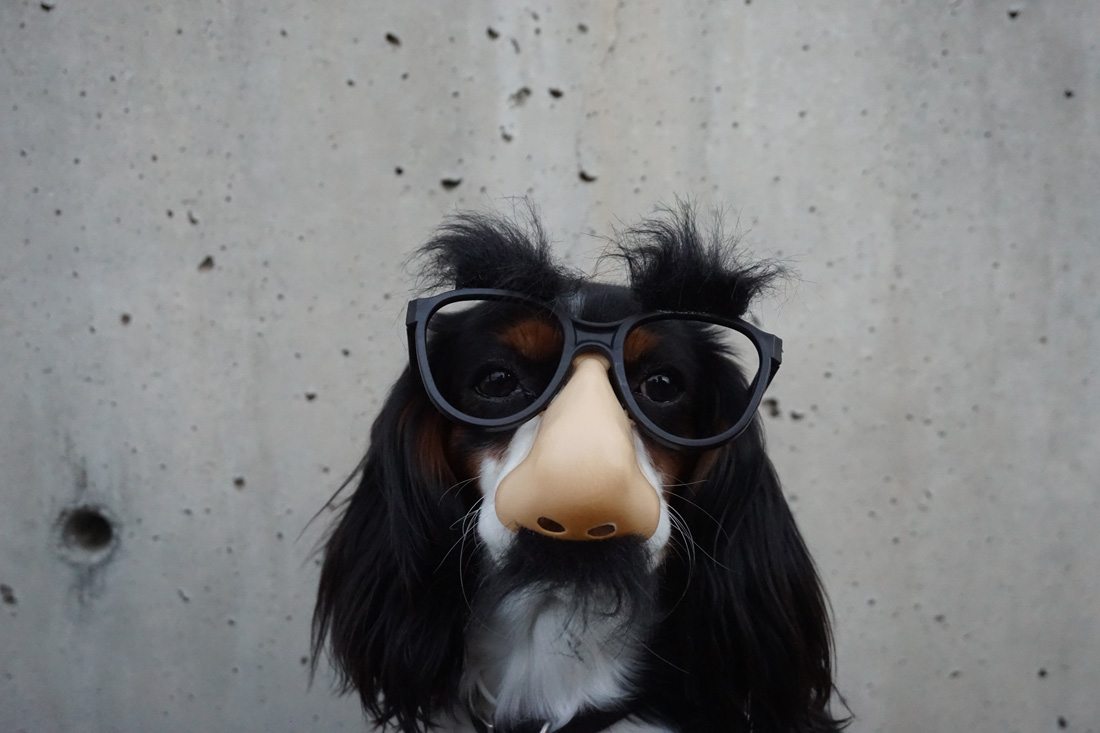 Finally, make a resolution to have a little more fun this year. Work doesn't always have to be a drag. Listen to music in the office, revamp your workspace to be more creative, join a professional or social networking group and hang out with "work" people that you enjoy.
The world can be a scary place, and being able to inject a little fun into the grind of daily life can mean a lot to you and those around you. Wouldn't you rather work alongside a group of smiling, happy people? Be one of them. It's contagious.