The What, Why, and How of Google Image Ads
When it comes to running ads in Google, you have many different options. From banner ads to paid search results and more, you can create ads in a variety of formats, all of which can serve to generate leads and drive conversions.
But one type of ad you may not be using is Google image ads. These ads have the potential to grab users' attention in a way that others can't, and when you use them right, they can be a fantastic asset for your business.
What exactly are Google image ads, though? Below, we'll answer questions like:
What are Google image ads?
Why are Google image ads useful?
How can I create Google image ads?
Read on to learn more, and then consider partnering with WebFX — the digital marketing agency with over 500 client testimonials — to get more help optimizing your paid ad campaigns. Just call us at 888-601-5359 or contact us online to get started!
Partner with Ecommerce masters!
Campaigns managed by WebFX have earned over

9000000
TRANSACTIONS IN THE LAST 5 YEARS
Read Case Studies
What are Google image ads?
As you might expect from the name, Google image ads are advertisements you can run through Google Ads that incorporate images. They can appear on both Google Ads networks — the Search Network and the Display Network — and can take several different forms.
Types of image ads
Google Ads is composed of two separate networks: The Google Search Network and the Google Display Network. The Search Network contains all the ads that appear in Google search results, while the Display Network contains ads that appear on other websites, such as banner ads.
Image ads can appear on either of the two networks, though they hold more prominence on the Display Network. There are four different types of Google display ads:
Responsive display ads: Responsive display ads are currently the Display Network's default ad type. Each one incorporates as many as 5 headlines, descriptions, and logos, and up to 15 images. It rotates between these to optimize for the place it appears.
Responsive ads: Responsive ads, the precursor to responsive display ads, are ads that can adjust their size and shape to fit whatever format. This responsiveness allows these ads to be flexible in terms of where they're displayed.
Uploaded display ads: Uploaded display ads are ads you can craft entirely on your own, outside of Google Ads, to match your desired specifications. You can then upload them to Google Ads to be displayed.
Lightbox ads: Lightbox ads take the form of cards that can be clicked on and expanded. They are responsive in their design, and always prominently feature images or videos of some sort.
Each of these four display ad types can serve as image ads for your business.
Image ad formats
Any Google ad that feature images falls into the Google image ads category, but they include a variety of formats. Here are a few of the contexts in which an image ad might appear:
Banner ads: A common format for image ads to take is banner ads, which appear in the margins of third-party websites. These can be different sizes and shapes but are typically boxes on the side or bottom of a page.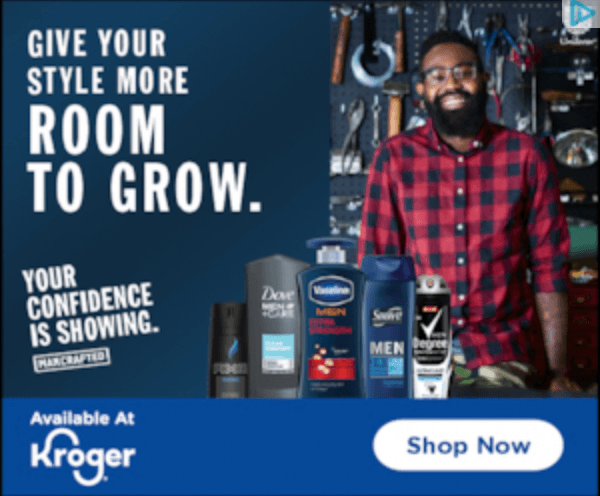 Google Shopping ads: While the most common paid ads to appear in Google search are purely text ads, some searches will display a row of image ads at the very top of the page. They typically display products accompanied by prices and star ratings.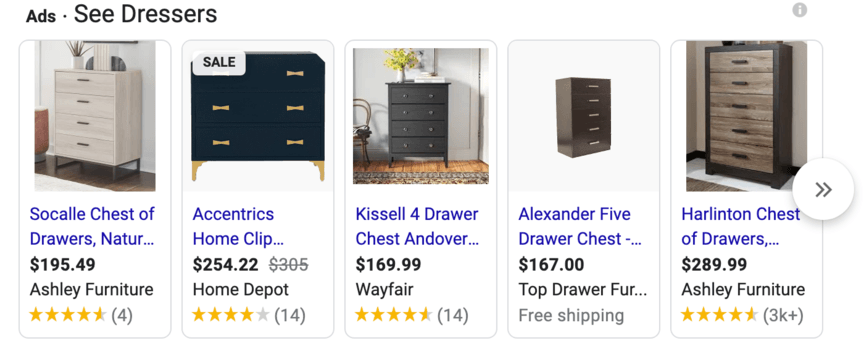 Google image search ads: It's not unusual to see paid ads in a normal Google search, but did you know they can also appear in Google Images? Some image searches display a row of sponsored image ads above the organic results, similar to in the regular search.

Gmail ads: Gmail ads are those that appear at the top of the "Promotions" tab in your Gmail inbox, and they often take the form of image ads. The image won't appear in the collapsed version of the email but displays once you click on it to expand it.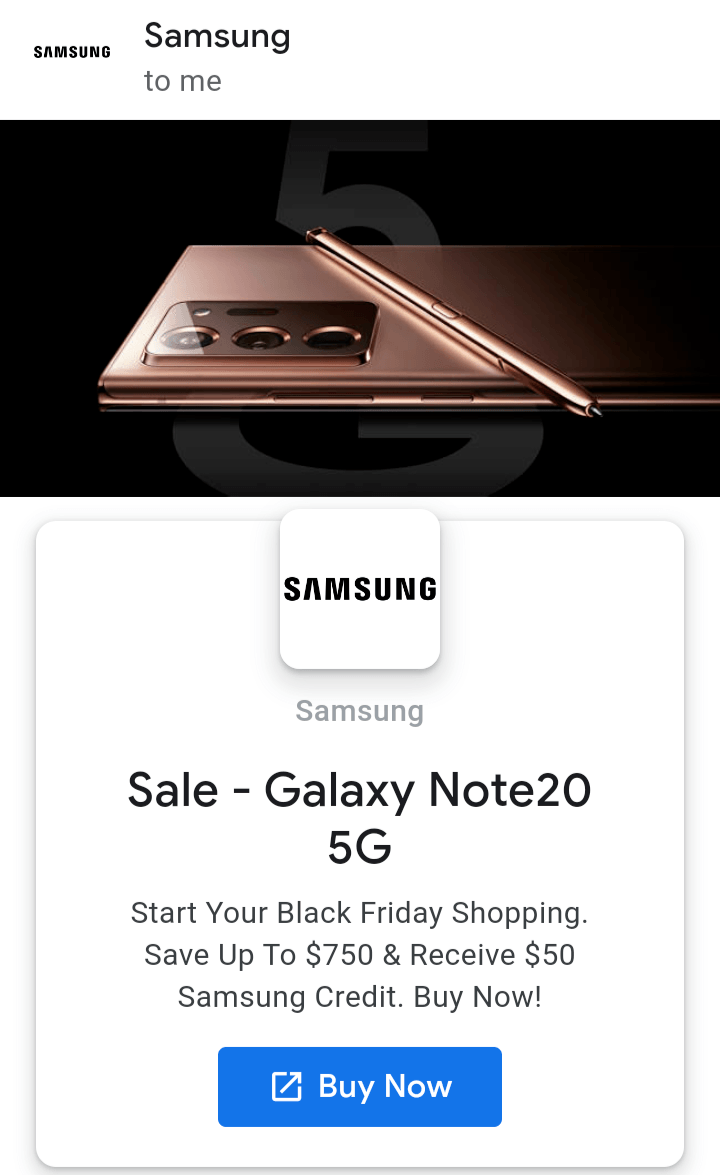 When you create image ads in Google Ads, you can take advantage of any of these formats and more, from Google image search ads to banner ads.
Why are Google image ads useful?
While adding a picture to an ad might not seem like the most dramatic change, it can produce significant results that make it worth pursuing. The adage "a picture is worth a thousand words" may be a cliché, but when it comes to marketing, images can help you tell a lot to your audience.
Imagine if you saw an ad for a local Italian restaurant that consisted entirely of text. It could describe how good their food was with words like "savory" and "creamy," but that would only do so much for you.
Now imagine that same ad accompanied by an image of the restaurant's signature dish, where you can see the creaminess of the sauce and the steam rising from the noodles. It would be much more effective!
The same goes for any product you might advertise. Having a visual reference will engage users much more quickly and efficiently than plain text.
How can I create Google image ads?
Now that you understand what Google image ads are and why they're useful, the question is: How can you make them?
Thankfully, it's not that difficult to create an image ad in Google Ads. You can add an image to regular ads you've already developed by following these steps:
In Google Ads, navigate to the group of ads you want to edit under "Manage." Make sure you choose an ad format that supports images.
Choose the specific ad you want to edit and click it to enter the editing mode.
Click the "add image" icon on the right to select the image you want to add.
In the resulting window, you have two options: You can either choose an image from Google's image library, or you can select "+Add" at the bottom to upload your own image. If you use your own, click "Open" and then "OK" to upload it.
Once you've chosen your image, click "Post."
That's all it takes! With that quick and simple process, you can turn your eligible text ads into image ads.
Our digital marketing campaigns impact the metrics that matter most!
Over the past 5 years, we've generated:
1.5 Billion
in client revenue
4.6 Million +
leads for our clients
1.8 Million
client phone calls

Learn more about our results
Get help with your Google display ads from WebFX
Ready to start driving results with image ads? WebFX can help! With over 20 years of experience with digital marketing, our paid ad services can help you design the best paid ads, from Google image search ads to Gmail ads.
We can help you create and optimize your Google display ads for any campaign you run. You'll also receive a dedicated account representative when you work with us, who will keep you closely informed and involved in the entire process.
To get started with us, just call 888-601-5359 or contact us online today!