6 Reasons Why Cloudways Is a Great Managed Hosting Choice
Finding the right web host can be a little overwhelming – there are several great choices with features that are essential to streamlining business operations.
In this article, I am going to introduce Cloudways, a great managed hosting solution with top performance, reliability, and excellent support.
From in-built CDNs, to free SSL certificates, and the ability to choose the platform on which your account is hosted. There's plenty of flexibility, and a lot to like about this hosting service.
Speed is Everything
The success of any online business website is often a result of how fast the pages load in the visitor's browser.
It is a commonly cited fact that a visitor would leave a website (often, never to return) if it does not load in under three seconds. As such, the hosting provider that powers your website should be able to provide and sustain page load speed regardless of traffic.
Cloudways offers a managed cloud hosting solution with an optimized hosting stack that offers Apache, NGINX, Varnish, and related components in a powerful combination. As a result, all websites hosted on the Cloudways Platform are able to offer a smooth experience to all the visitors.
Now while speed is important, it is not the only factor in the success of any online business. Here are six reasons to consider Cloudways when you are in the market for managed hosting.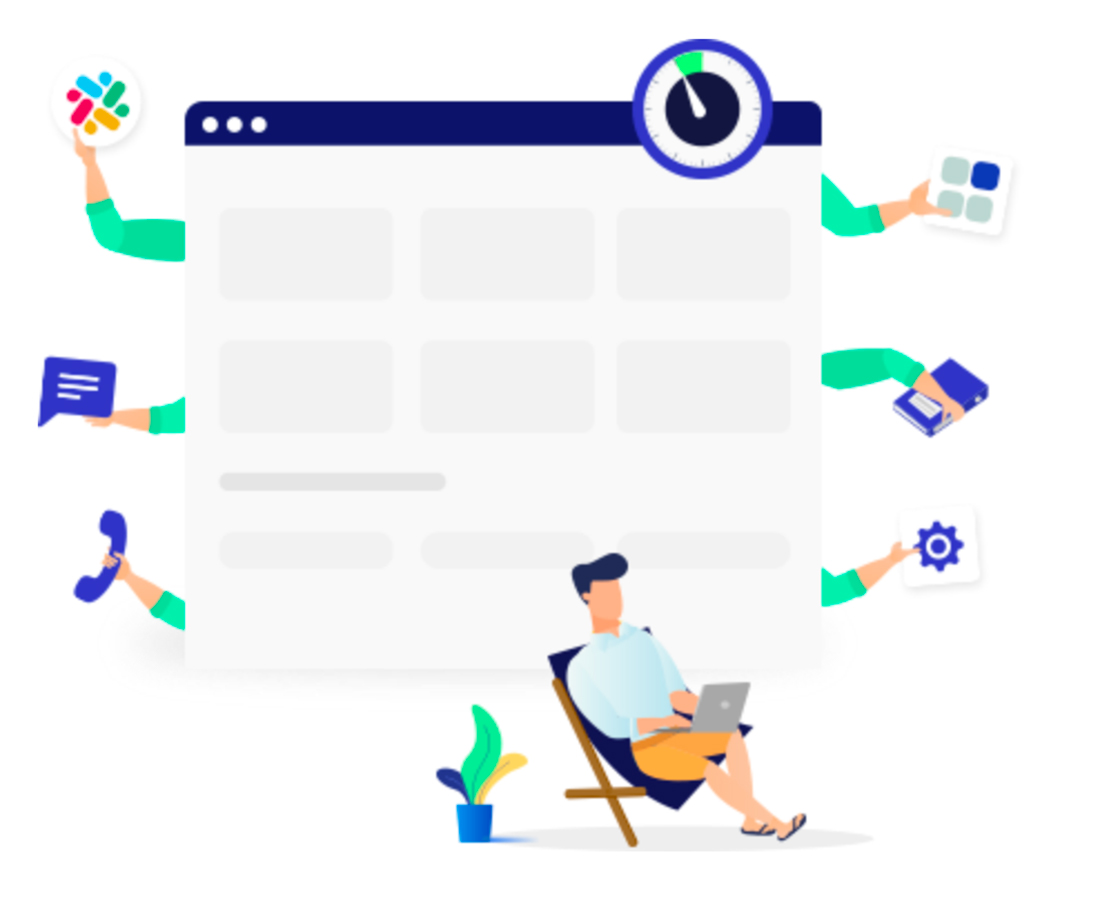 1. Choose Your Own Platform
Cloudways prides itself on allowing customers to grow their businesses online with the least restrictions possible.
Cloudways offers an option that most managed hosts do not – you can choose your own cloud platform. The Platform offers the choice among DigitalOcean, Linode, AWS, Vultr, and Google Cloud.
In addition to being able to choose one of the best IaaS providers out there, Cloudways lets you control other important aspects of the managed cloud hosting experience.
You have the freedom to scale disk space, seamless vertical scaling, no long-term service contracts, plenty of 1-click apps and integrations to choose from, support for all PHP apps and multiple PHP versions, MariaDB support, and global availability from more than 60 data centers for fast load times and performance.
2. 24/7/365 Support
Hosting related issues are inevitable and a real test of the customer-centricity of a hosting provider. Cloudways offers 24/7 support to all customers through live chat, email, and support tickets. The support engineers take care of all server and hosting related issues so that the customers do not face any downtime that could hurt business operations.
For users who need closer coordination with the Support teams, Cloudways offers two paid addons, Advanced and Premium, for shorter turnaround time and comprehensive response from expert support engineers.
3. Managed Security & Free SSL Certificates
You need a website that visitors can trust. Whether you are dishing up recipes or selling shoes online, security and SSL certificates are must-haves. Cloudways offers managed security and free SSL certificates with every account.
The technical details of the Cloudways managed security include dedicated firewalls, IP whitelisting, regular security patches, two-factor authentication, and bot protection. And you don't have to do anything to enable these features. Almost everything is ready from the start so that your website is as safe and secure as possible from day one.
Cloudways offers a 1-click SSL certificates (powered by Let's Encrypt) installation that's free with all accounts.
4. Native CDN
Thanks to a native CDN, websites hosted with the Cloudways Platform are delivered lightning fast to a global audience. The CloudwaysCDN has some of the best global response times that you can find in the industry.
Any user (regardless of technical knowledge) can install it with just a few clicks. Once activated, it delivers content to your visitors without any impact because of visitors' location. Thanks to network-side caching, your website can offer faster speeds and performance enhancements that benefit every visitor.
5. Automated Backups & 24/7 Monitoring
Cloudways offers automated (and on-demand) backups and 24/7 monitoring so that you don't have to keep such a close eye on things. The hosting provider will actually notify you if there is a potential issue or downtime.
And if something does go wrong, you can restore your website within minutes, thanks to the Cloudways simple restore process.
Real-time monitoring tools are available in the dashboard where you can see more than 16 metrics that cover all major aspects of server and application performance. Additional monitoring tools including New Relic integration and bot notifications help you see and troubleshoot potential issues before they become a big deal.
6. Free Migration
If you are ready to make the move from another hosting provider, Cloudways has you covered with free migrations. (There are other tools that make moving easy too!)
The Cloudways WP Migrator Plugin allows you to move a WordPress website from the old hosting provider with ease. Just install the plugin and you are ready to go.
You can also transfer ownership of servers to clients and team members with a click. You can also add team members to your account with access rules for even great collaboration opportunities.
Conclusion
Once you find the right managed WordPress hosting solution, you would see a clear difference in the performance and smoothness of your business processes. Cloudways is built for businesses and websites of all sizes and can even accommodate agencies with multiple clients without breaking a sweat.
When you are in the market for managed hosting plans, be sure to give Cloudways a try. It's a great choice and most websites can go live in a matter of minutes. Use the free trial to get started and scale your way to success with this great managed hosting option.
Black Friday / Cyber Monday Deal:
Cloudways is currently offering 40% OFF for 4 months. You can grab the deal now:
Promo code: BFCM2020
Offer: 40% OFF for 4 months (Promo will be applied on first 4 invoices)
Starts from 23 Nov
Get the Deal Now