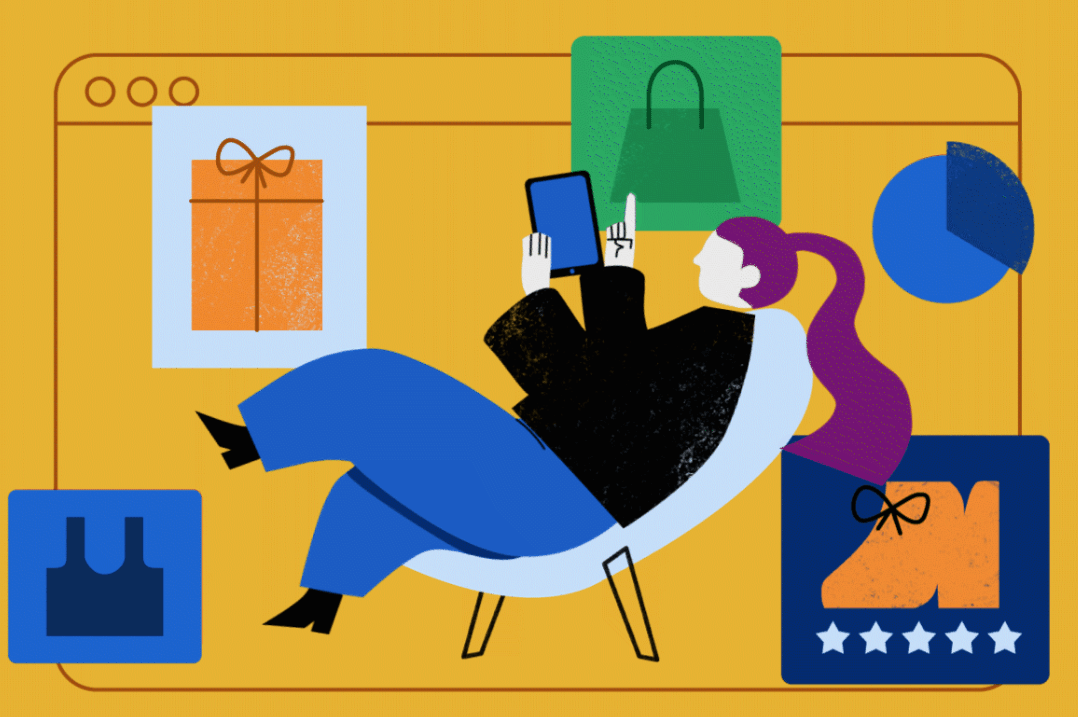 Ecommerce Growth: How Online-Focused Companies Achieve Long-Term Success
COVID-19 has changed shopping and ecommerce growth as we know it.
Facing restrictions on in-person shopping experiences, people turned to online store experiences to fulfill their needs.
According to Adobe, ecommerce shopping during the height of the pandemic (April to May 2020) was greater than online shopping during the 2019 holiday season (November to December 2019).
Growth of U.S. ecommerce sales
Consumer ecommerce spending in the U.S. during the height of the COVID-19 pandemic was greater than consumer online spend during the 2019 holiday season.
More specifically, online shoppers spent a whopping $153 billion from April to May 2020, compared to $142.5 billion last holiday season. That's some serious (and speedy) ecommerce growth.
In this same report, Adobe includes a spike in "buy online/pickup in store" (BOPIS) transactions. After increasing significantly in March and April 2020, BOPIS transactions leveled off at 195% year-over-year (YoY) growth in May. They continued to increase from June to July as the pandemic surged again.
Increasing U.S. BOPIS transactions
Buy online/pickup in store (BOPIS) transactions have increased since the COVID-19 pandemic hit.
July 2020
Increase over June 2020
August 2020
Increase over July 2020
While online shopping trends will undoubtedly change along with the COVID-19 landscape, they point to one major takeaway: how valuable an online store is to retailers.
With an online presence, you can sell your products at any time. You're not limited to a set of hours, and you don't need to be present in your physical store to make a sale.
You especially don't have to be open to the public during a global health crisis.
While just having an ecommerce presence doesn't guarantee instant success, it's a great step in meeting your customers' needs if you can't physically be with them.
If these stats haven't already persuaded you to either a) create an online store or b) put more resources towards your ecommerce presence, we've compiled some ecommerce growth data to convince you otherwise.
Ecommerce growth success stories during the COVID-19 pandemic
The Census Bureau of the Department of Commerce estimated a nearly 45% adjusted increase in ecommerce sales in the second quarter of 2020 compared to the same period last year.
While the pandemic certainly gave online sales a large boost, the Census Bureau data shows a steady increase in ecommerce sales as a proportion of total retail sales since 2011.
Over the last decade, it's been hard to miss what news outlets call the "retail apocalypse."
Forbes recorded a total of 14,324 locations from a number of retailers closing in 2020 (as of Oct. 12, 2020).
As online sales boom, brick-and-mortar stores are feeling the shock waves and closing their doors. Some are shutting down entirely, while others downsize or shift to maintaining an online presence.
Major retailers with ecommerce abilities have seen an upward trend in their online earnings in mid-2020.
The success of ecommerce for retailers
Major retailers have seen their ecommerce presence grow as a result of the pandemic.

Net Sales
---
Learn about our
Amazon services
Its net income doubled from the previous year in Q2, reaching $5.2 billion from its previous $2.6 billion.

Q2 FY21
Increase in U.S. ecommerce sales
Walmart has also seen significant ecommerce growth.
Walmart's online sales increased 97% in Q2 of its fiscal year amid the pandemic.
Read about our
Walmart Marketplace advertising
Similarly, Target has seen a major increase in online shopping methods with a 195% comparable digital sales increase in its Q2 earnings.

Q2 2020
Increase in comparable digital sales
Target's BOPIS services have also seen large increases during the same period.
Read about our
Target Plus management services
Major retailers with an ecommerce presence aren't the only companies with success during the pandemic.
Major retailers have seen their ecommerce presence grow as a result of the pandemic.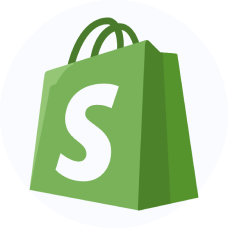 Shopify
Revenue: 97% increase in Q2 2020, compared to Q2 2019
Gross Payments Volume (GPV):
42% increase in Q2 2020
---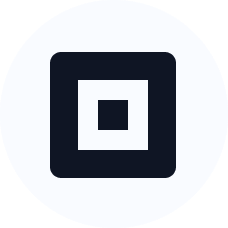 Square
Net Revenue: 64% YoY increase
GPV from online channels:
Over 50% increase YoY in Q2 2020
Ecommerce tech companies like Shopify and Square have seen positive growth as businesses adapt to the changing retail environment.
Read about our
Shopify store optimization services
Shopify reported a 97% increase in its second-quarter 2020 revenue compared to a similar period in 2019.
As further proof that businesses are quickly shifting to ecommerce, Shopify reported a 71% quarter-over-quarter increase in new stores on its platform.
Square recorded a 64% YoY increase in net revenue for its second quarter 2020 results.
The company also saw its gross payment volume (GPV) from online channels increase by 50% YoY.
So as consumers look for ways to shop online, businesses are adjusting their operations to meet this demand and utilize different ecommerce platforms.
Stocks pointing to online or ecommerce growth
Investors have seen the value of online or ecommerce-focused businesses in recent years (or even in recent months).
Check out the graphs below to see how each business's stock has performed from January 2018 to July 2020. Stock prices have been pulled from Google Finance.
Online retail platforms

Stock Prices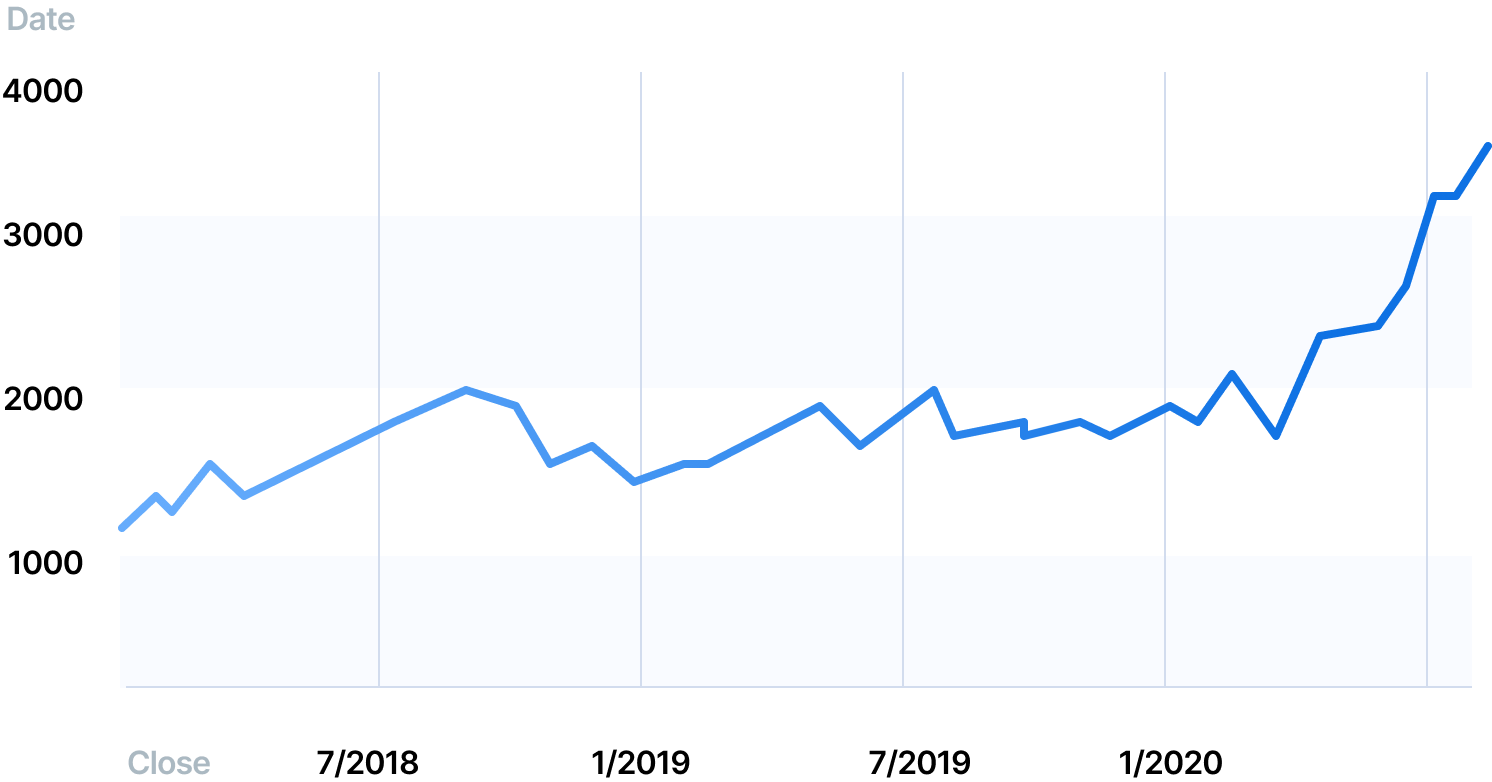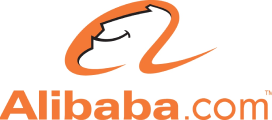 Stock Prices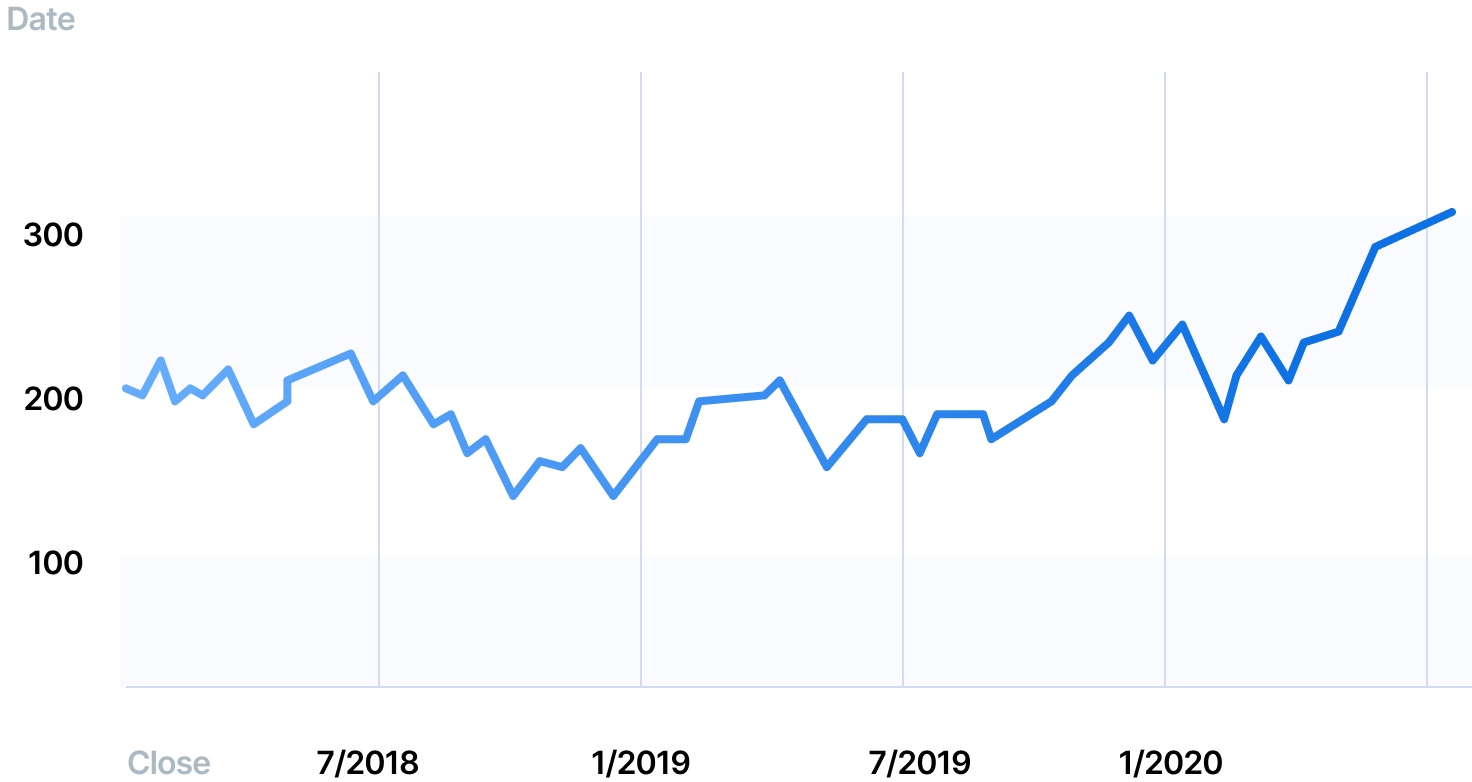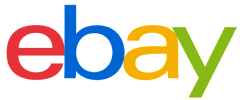 Stock Prices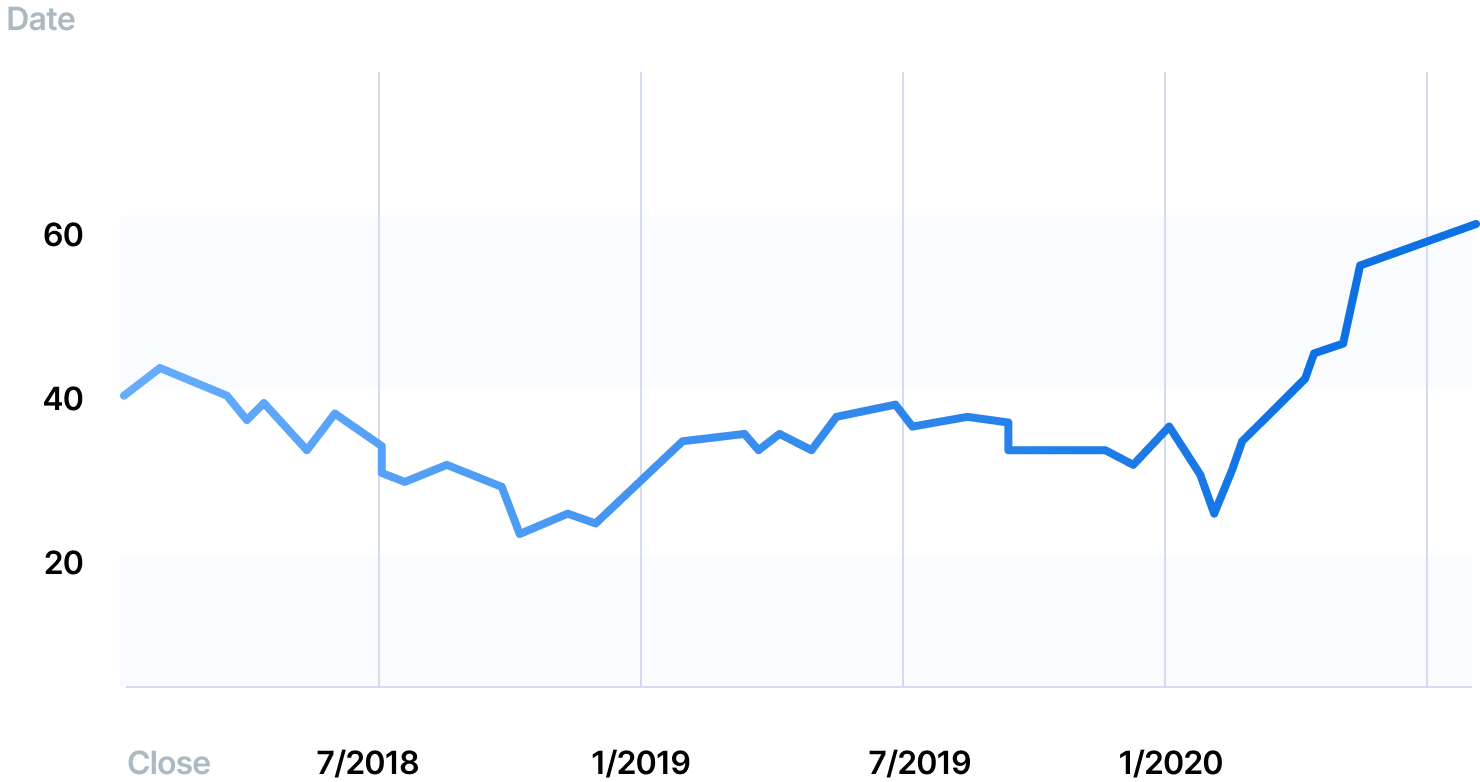 Online service providers

Stock Prices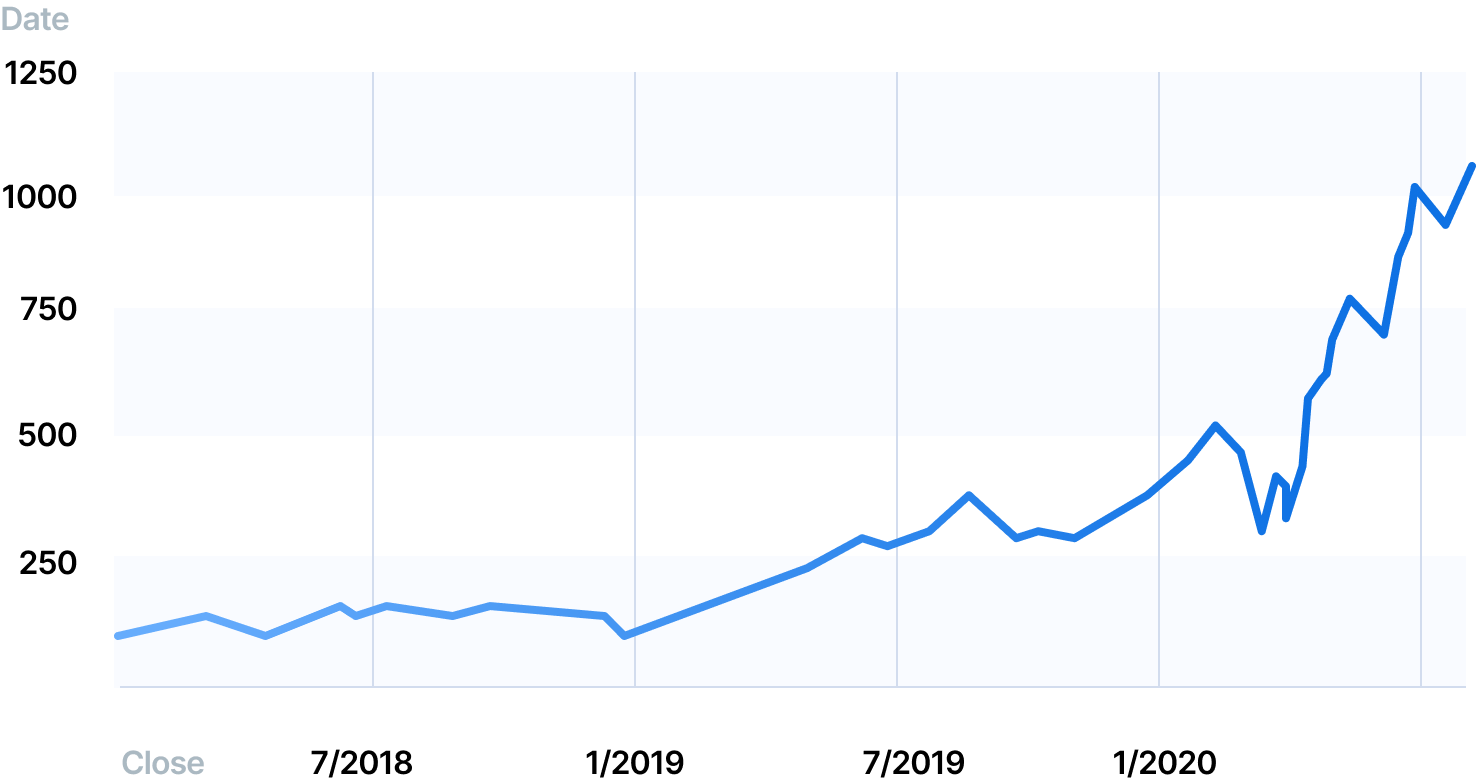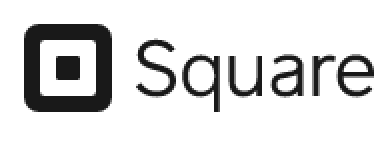 Stock Prices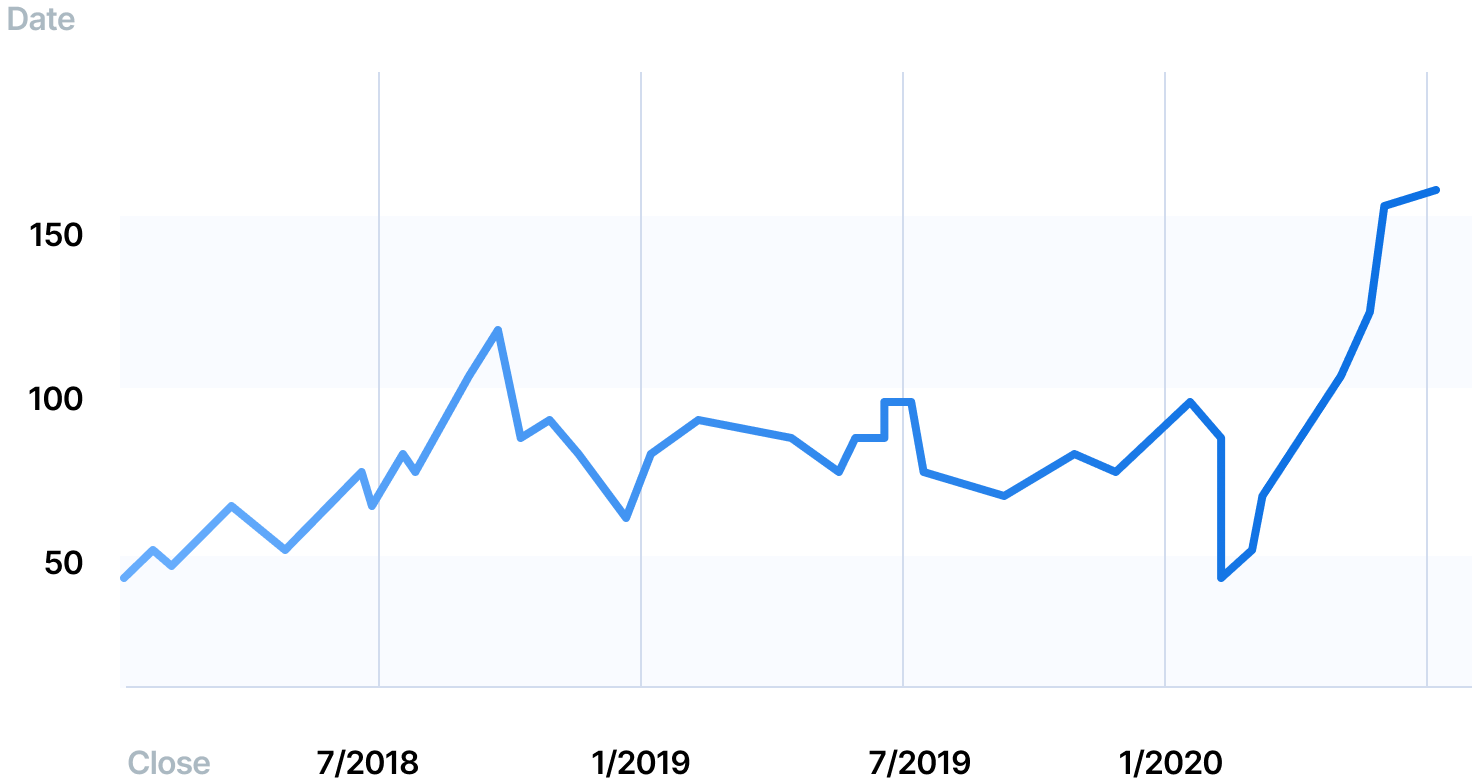 Stock Prices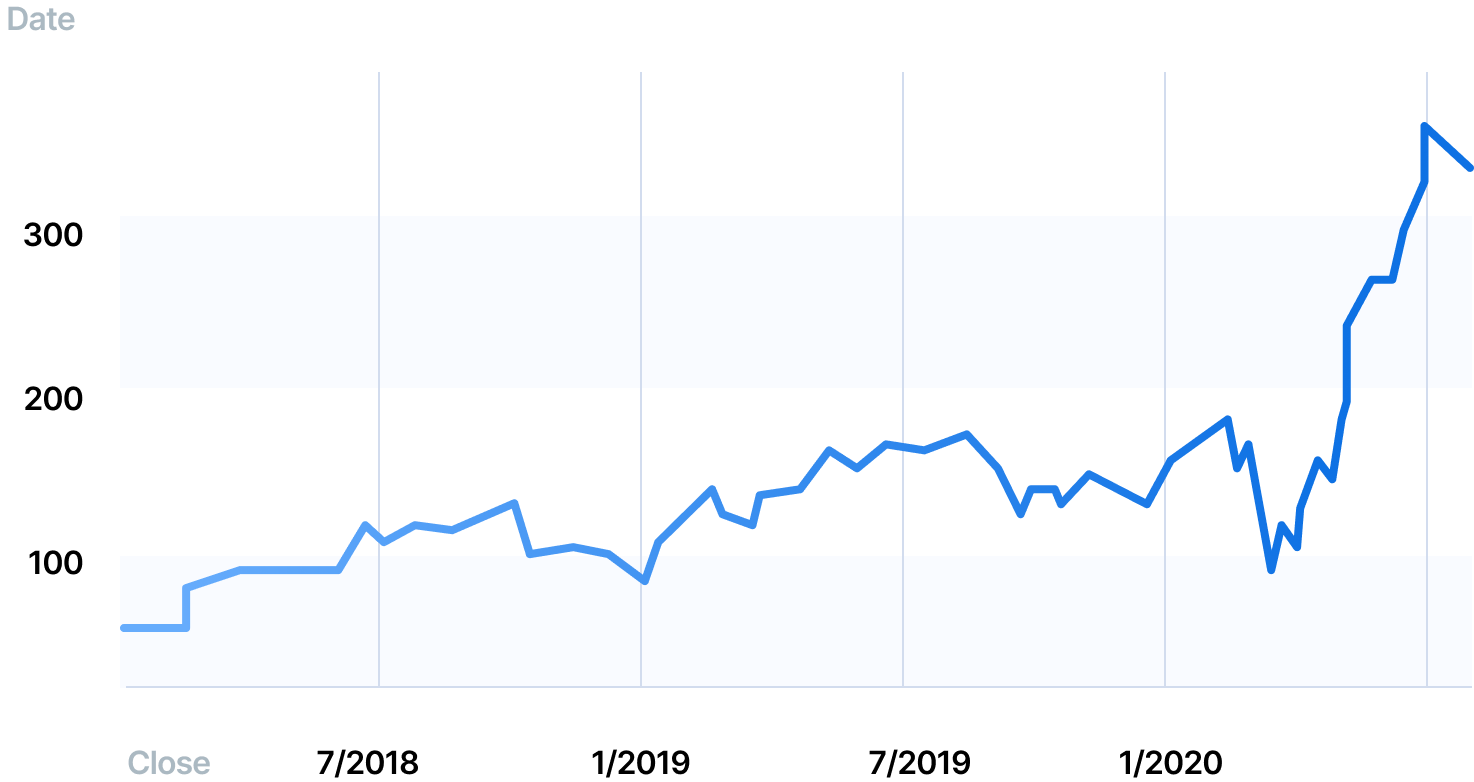 Building an online presence: 3 strategies for ecommerce growth
As mentioned earlier, just having a website or an online store doesn't guarantee you success. Growing your online business takes time and requires strategic planning (which our team can help with at WebFX).
To get you started, here are 3 strategies you can try to build an online presence for your business.
1. Personalization
Directly addressing your customers and their needs can make every interaction they have with your business more memorable.
However, you don't need to personally reach out to every email address in your contacts or make a new graphic for every person who visits your website to create these unique interactions.
Using personalization technology, you can create experiences that cater to individuals based on factors such as demographic and firmographic data, previous behavior on your site, and real-time site actions.
Whether you address your customers by name in your emails or serve up special offers on your website, your business can use personalization to create a lasting impact with customers.
2. Remarketing
Remarketing is a form of digital advertising in which you serve ads to people who have previously interacted with your business.
So, for example, if a person added a pair of shoes to their cart but never made a purchase, you can target them with ads designed to turn them into a customer.
If you notice that a lot of people are visiting your website but not completing the actions you want them to, it's a good idea to figure out what's standing in the way of their conversions before you spend money on remarketing.
You can test different versions of your website pages, analyze how people interact with different elements, and make adjustments from there.
Once your site is optimized for conversions, you can begin your remarketing efforts with confidence.
3. Customer interaction
Building an online presence requires you to communicate with your customers.
This goes beyond sharing deals on social media or sending email blasts to different lists.
Customer interaction entails responding to social media comments and messages, acknowledging both positive and negative reviews, and keeping in touch wherever else people can reach you.
If someone shares a negative review of your business on Google, don't ignore it. Apologize for the experience, or encourage them to call you in order to sort things out.
If someone messages your business on Facebook with a question about your sales, don't leave them hanging. Make sure they log off with a better understanding of your sales and more appreciation for your customer service.
Managing your communication can take a lot of time out of your day, but partnering with communication pros can lighten the load.
Our digital marketing campaigns impact the metrics that matter most!
Over the past 5 years, we've generated:
1.5 Billion
in client revenue
4.6 Million +
leads for our clients
1.8 Million
client phone calls
Learn more about our results
4 trends to look out for in the future of ecommerce
1. Mobile shopping
How often do you make a purchase entirely on your phone?
A 2017 study from Google shared that 46% of consumers favor using their smartphones to make a purchase. This includes everything from researching to actually buying.
This statistic means that when you're creating or updating your online store, you need to keep the mobile experience in mind.
If your ecommerce site doesn't work well on mobile, you're going to lose out on revenue.
2. Voice search for shopping
With the rise of virtual assistants and smart speakers like the Amazon Echo and Google Home, it's no surprise that voice search has become essential to the future of ecommerce.
In fact, in a survey of 1000 people who use voice technology, Adobe reported that a majority of those surveyed think voice technology makes the quality of their lives better.
When optimizing your website and your product descriptions, it's more important than ever to do so with voice search in mind.
This means trying things like formatting certain pages in a question and answer format, answering users' questions directly, and writing with natural language.
3. Augmented reality experiences
When shopping on Amazon, have you noticed that you can virtually place certain items in your room before you buy?
This is called augmented reality (AR), and according to a prediction from Gartner, Inc., 100 million people will utilize AR in their shopping experiences in 2020, both in physical stores and in an ecommerce setting.
If you don't have the option to create an AR experience, give people enough visual information for them to feel comfortable purchasing your products.
Have photos of your products from every angle. Utilize 360-degree video if you can. Show your products in different settings or in action.
Take a multimedia approach to your product listings to promote ecommerce growth.
4. Artificial intelligence (AI) for smarter ecommerce marketing
Machine learning is all the rage. Seriously.
A 2019 survey from Gartner shared that the percentage of organizations using AI increased by 270% over a four-year period.
AI can help enrich many different areas of your ecommerce marketing campaigns.
You can utilize AI to get a better return on your PPC ad spend.
Automated chatbots can save you time and help find solutions for users who interact with them.
AI also plays a big part in the personalization of your marketing campaigns.
With so many uses, AI will be an invaluable asset in the future of ecommerce.
Top 3 services for driving ecommerce growth
1. Ecommerce SEO
Ecommerce SEO can help people find your products in search engines.
By using the proper keywords and having well-optimized content on your site, you can appear in the search results any time someone types in a keyword you're targeting.
The best part? SEO can leave a long-lasting impact in the search results.
2. Ecommerce PPC
PPC, which stands for pay-per-click, is a form of digital advertising in which you pay for every click on your ads.
These ads can appear in the search engine results pages (SERPs), on social media, on different websites, and in other places across the web.
With PPC ads, you can choose a budget that works for your wallet.
3. Online marketplace management
Your website isn't the only place you can sell your products and build an online presence.
You have so many options when it comes to online marketplace management.
Whether you want to sell on Amazon, Walmart Marketplace, Target Plus, or Facebook Marketplace, you have the freedom to choose a platform—or platforms—that work for you.
WebFX can help grow your ecommerce business
COVID-19 has dramatically shifted the way stores sell and people buy products.
WebFX offers services to help businesses create and maintain an online ecommerce presence, including:
ECOMMERCE SEO
ECOMMERCE PPC
ECOMMERCE WEB DESIGN AND DEVELOPMENT
ECOMMERCE SOCIAL MEDIA ADVERTISING
Go to webfx.com to learn more about how to adapt your business to the changing retail environment.
Sources
Aboutamazon.com
Adobe.com: Digital Economy Index 2020
Adobe.com: Online Shopping During Covid-19
Census.gov
Corporate.target.com
Corporate.walmart.com
Google.com/finance
Shopify News
Shopify Q2 Press release
Square: Shareholder Letter