9 Reasons Why You Should Use Open-Source Fonts
This is a love letter of sorts to an underrated design tool: open source fonts. Open source fonts are licensed in such a way that anyone can use them for any project at no cost.
Many open source fonts come with the standard Open Font License (you can find it here), and it gives you huge flexibility in how you can use them, the types of projects they are suitable for, and how they can be distributed.
There are plenty of reasons to try open source fonts for projects online and in print. And every typeface featured in this post is open source!
1. Open-Source Fonts Are Free to Use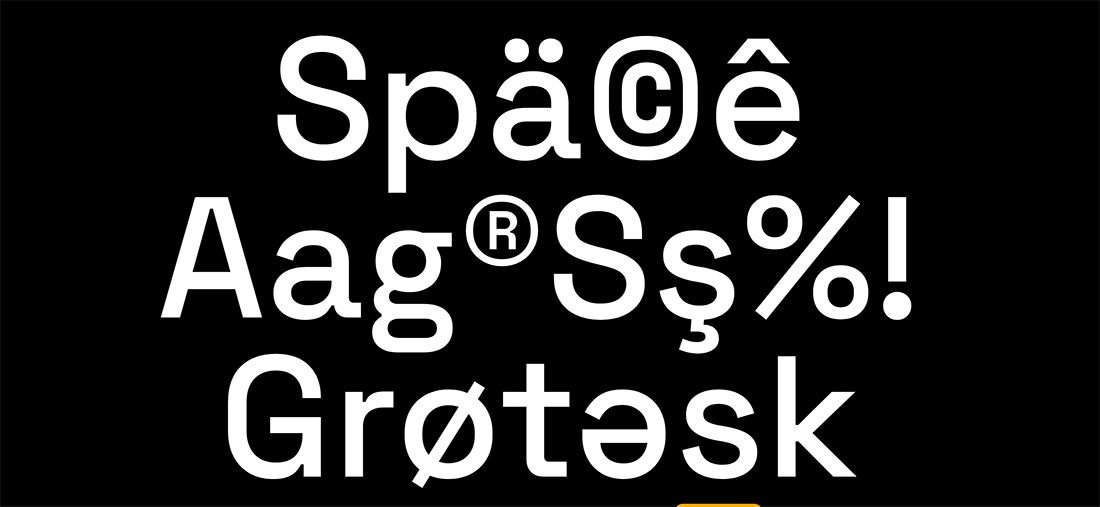 By nature, open source fonts are free to use by anyone for any project. This includes commercial work.
While this may seem odd to some designers – how can a typographer offer their work for free? – it makes a lot of sense when you think about it in a broader sense. The League of Moveable Type is a foundry dedicated to open source fonts. (You can read their manifesto to get a better idea of how free is ok.)
The open source movement has been rapidly gaining momentum though with Google Fonts, making more typefaces accessible to more designers at no cost.
While open source fonts are free to use, the downside is that many of these families are rather small. So if you need a large font family, this might not be the ideal option for you.
2. Plenty of High-Quality Options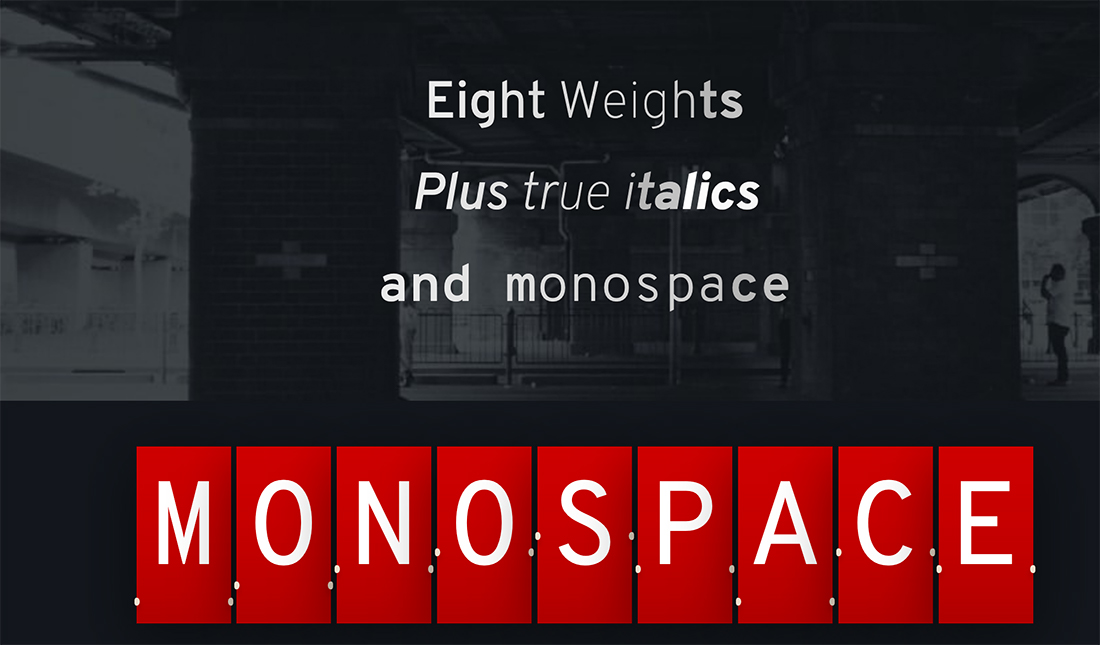 The number of open source typography options is steadily growing.
Google Fonts has more than 1,000 fonts available and has quickly become standard for many web designers and website projects. Other sources have growing collections as well and many independent type designers offer open source fonts.
If you are looking for free and open-source fonts, you can find them here.
3. Ideal for Web Use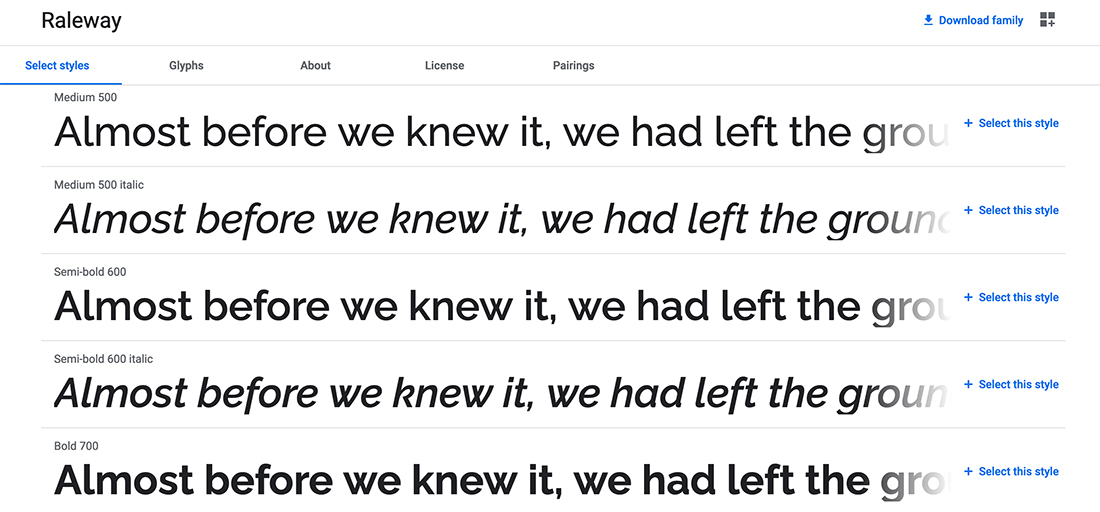 Open-source fonts are a popular choice for website design projects because they don't have to be purchased or rented for use on a web server. This eliminates long-term financial commitments for websites.
When it comes to Google Fonts, for example, there are a number of tools and plugins that connect your website directly to the font code (if you like) for ease of use.
The secret here is to use actual open-source fonts. Some services offer fonts for web use that come with a subscription, but if the subscription expires so will the availability of the fonts. This can make a mess of projects down the line.
4. You Can Make Modifications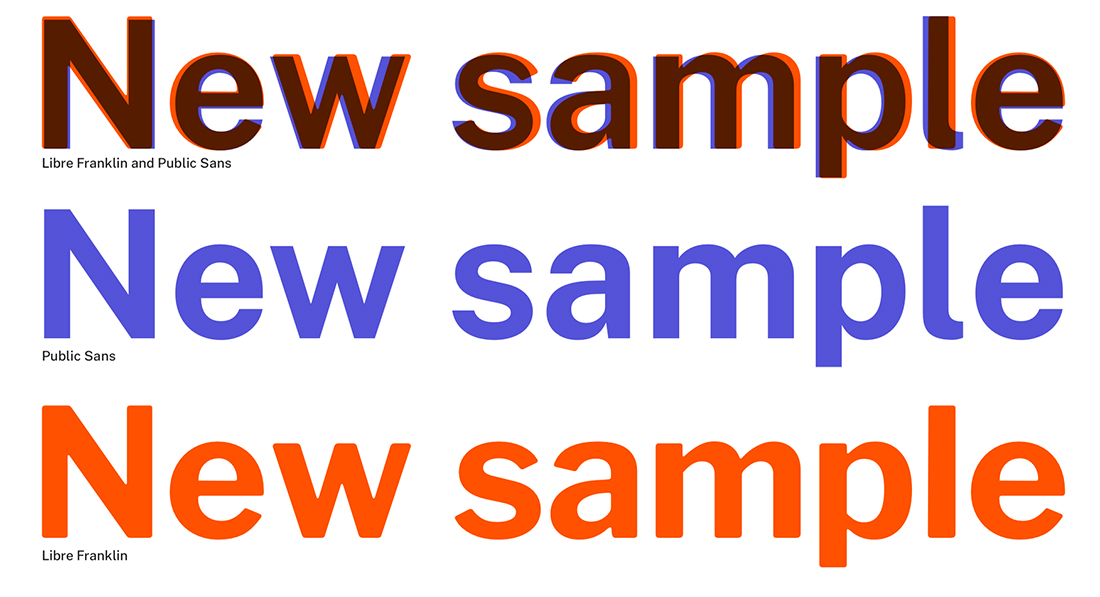 In the spirit of all things open source, the design is open to modification.
Many popular open source fonts, such as Raleway, have jump started derivatives and other versions of new open-source fonts. This ability to make modifications is truly in the spirit of what makes open source unique.
It spurs type development within the design community and expands families so that simple, single style fonts can grow.
5. Open Source Powers Learning and Education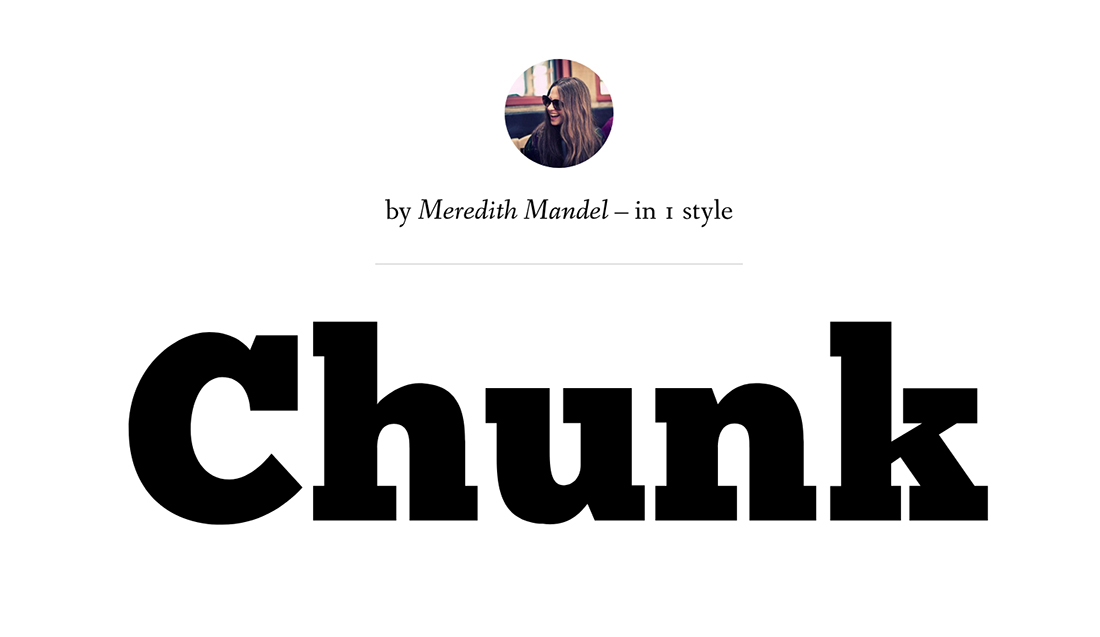 Did you know the open source movement is rooted in higher education and academia?
By using open source, you are contributing to the development and further education of typographers and the overall community.
The goals of the Open Font License (OFL) are to stimulate worldwide development of collaborative font projects, to support the font creation efforts of academic and linguistic communities, and to provide a free and open framework in which fonts may be shared and improved in partnership with others.
The OFL allows the licensed fonts to be used, studied, modified, and redistributed freely as long as they are not sold by themselves. The fonts, including any derivative works, can be bundled, embedded, redistributed, and/or sold with any software provided that any reserved names are not used by derivative works.
6. Plenty of Styles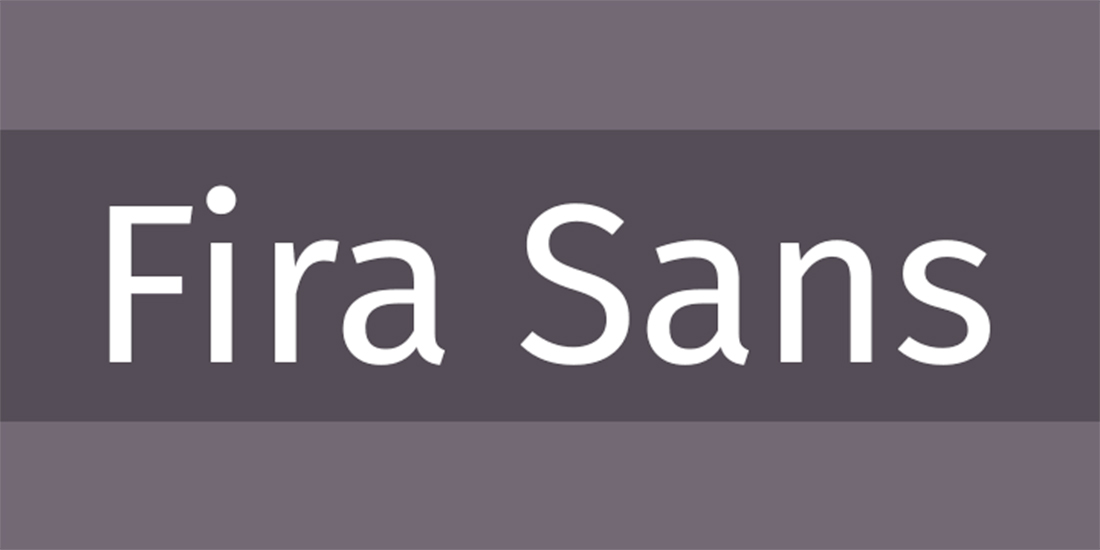 If you are looking for an experimental typeface or something that pushes boundaries a little, an open-source font might be a solid choice.
There are plenty of styles available and open source is a playground for new design elements. Think of some of the fonts you know – such as Fira Sans – and how they were developed in the open source environment. Fira Sans is the default font in the Firefox web browser and part of Mozilla's commitment to open source.
Other big companies have commissioned open source projects as well to help spur the development of things such as variable fonts or other progressive designs.
7. Popular Fonts Are Open Source

Some of the most in-demand fonts are actually open source.
As the number of typeface options continues to grow, so does the popularity of these styles. Some of these include Roboto, Inter, Space Mono, Work Sans, Libre Franklin, Alegreya, and Source Sans.
So just because you are working with open source, doesn't mean you don't get to choose from some of the best and most popular font choices. (Although there are plenty of lesser-known options as well.)
8. Open Source Supports New Fonts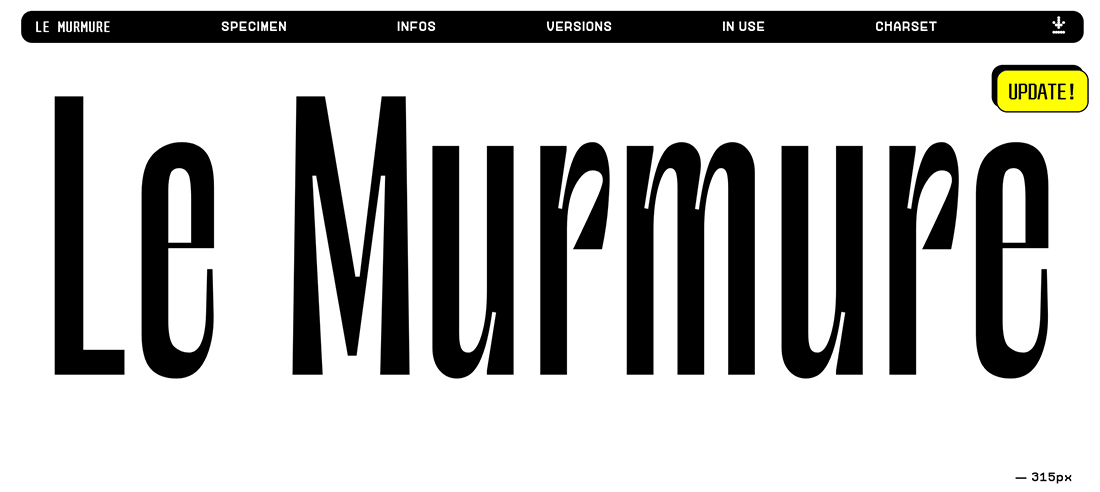 Open source development and typography design support innovation, creative thinking, and development of new fonts. By using open source and making modifications (and releasing them for all to use), you are contributing to the evolution of type design. Pretty cool, huh?
But it is about more than using new fonts. It's developing an appetite for types of fonts or styles and showing if there is room in the marketplace for them.
You are also helping type designers who want to contribute to open source begin to make a name for themselves. It's not for everyone, but releasing an open source font can help a designer find an audience for their work.
9. No Complications with Licensing for Clients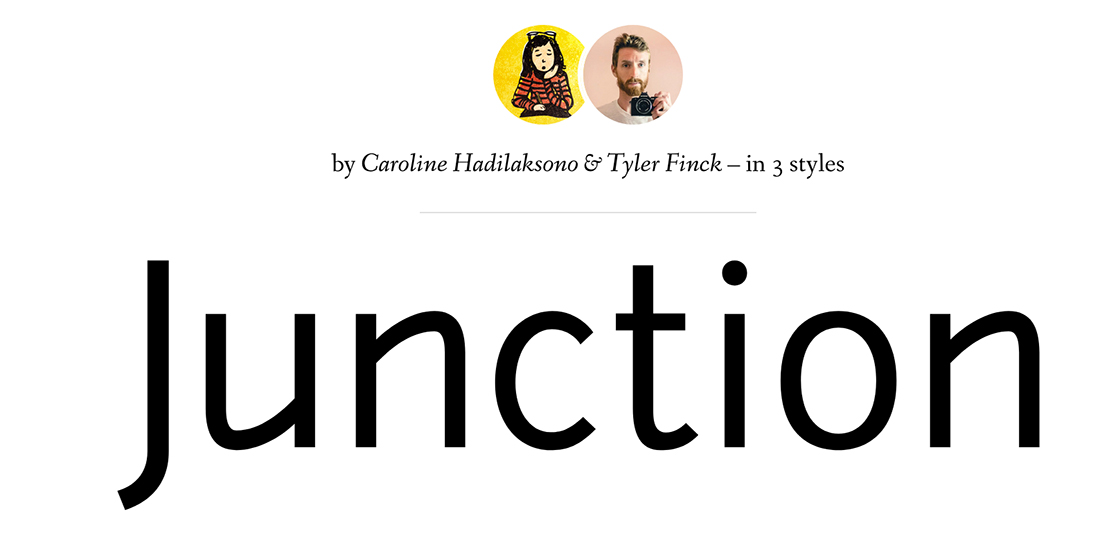 There's a residual benefit for agencies and freelancers who create for clients – there are no complicated licenses to consider or transfer for client work.
Open source typefaces can make it easy to hand off projects and keep costs lower. It's not something you can do all the time, but it can be a great benefit.
Another client win? You can send them to Google Fonts to browse typefaces for things they like and have a database of fonts that are actually available for use. It sets an expectation that you can easily meet on the path to delivering a positive client experience.
Conclusion
Open source typefaces are a valuable tool for designers. While some look down on these typefaces, there's no reason not to work with open source typefaces if you can find a style that works for your design.
Keep in mind that some of these families are limited. But open source typefaces can be a strong option for many designers.