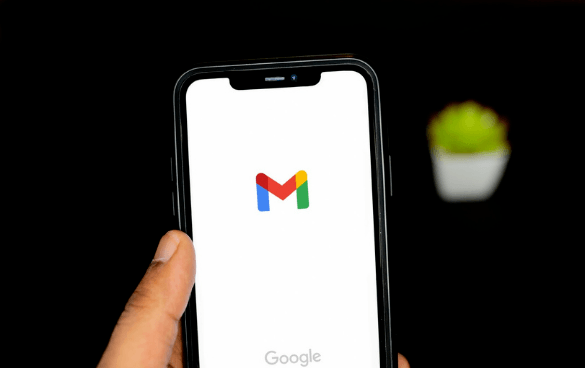 Your Introductory Guide to Gmail Ads
Did you know that people often spend anywhere from 10 to 60 minutes a week looking at emails? That makes email marketing a fantastic digital marketing strategy for your business.
But to use traditional email marketing, you need a list of addresses to target. So, what do you do if you're struggling to generate an email list?
Enter Gmail ads. A blend of traditional email marketing and pay-per-click (PPC) advertising, Gmail ads allow you to target users in their inboxes without having a list of specific addresses. Below, we'll go over what Gmail ads are and how they work, plus some Gmail ads tips.
Read on to learn more about using Gmail ads, and then subscribe to Revenue Weekly for more digital marketing tips from the agency with over 20 years of experience. Just call us at 888-601-5359 or contact us online to get started!
Partner with Ecommerce masters!
Campaigns managed by WebFX have earned over

9000000
TRANSACTIONS IN THE LAST 5 YEARS
Read Case Studies
What are Gmail ads?
Gmail ads are a type of paid ad you can run through Google that appears in Gmail users' inboxes. Like other paid ads in Google, you can launch them in Google Ads.
Gmail ads appear in a format very similar to normal emails, starting out in a collapsed form at the very top of users' "Promotions" tab. When clicked on, they expand into a full email. They typically contain an image, a specific offer or promotion, and a call to action (CTA).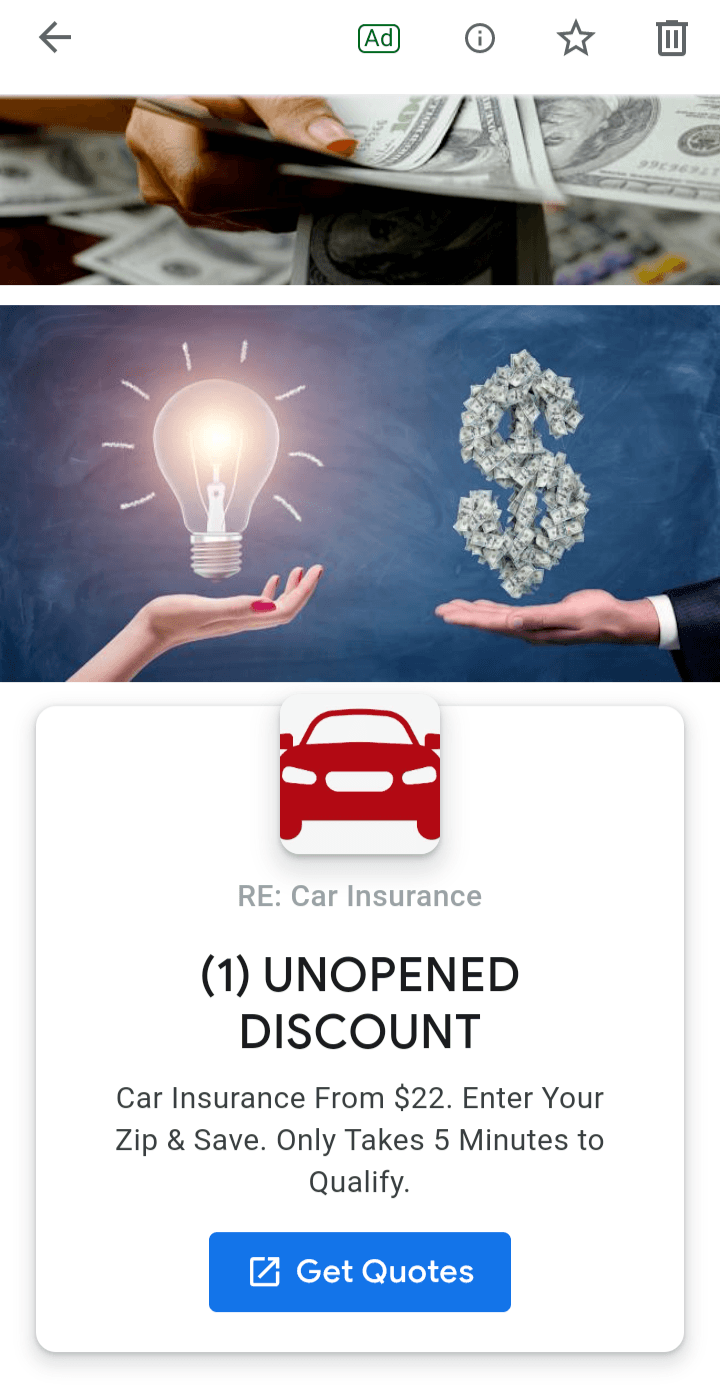 These ads can target users based on a variety of characteristics, including their demographics and keywords they've searched.
Essentially, you can tell Google the type of audience you want to target, and it will display your ads in the Gmail inboxes of users who fit that description. And while the ads themselves work more or less like PPC ads, they're formatted like regular emails.
How to set up Gmail ads
If you want to launch a Gmail ad campaign, the first step is to create a Google Ads account if you don't already have one.
Once your account is set up, you can get to work creating and using Gmail ads.
Setting up an ad campaign
To create a Gmail ad campaign, follow the steps below.
Go to "Campaigns" and click the "+ Campaign" button.
Select "Display Network Only" from the dropdown menu that appears.
On the screen that follows, you'll need to fill out a variety of information. Start by giving your campaign a name, choosing "All features" for the campaign type, and selecting the locations you want to target or exclude.
Further down the page, choose your bidding strategy — either manual (you set each individual bid yourself) or automatic. Set the maximum amount you're willing to bid for your ads based on your campaign budget.
Choose any ad extensions or advanced settings you want to apply to your campaign. These enable you to do things like optimize for clicks or extend your ads with your phone number.
Set up your targeting by choosing "Use a different targeting method," selecting "Placements," and adding "mail.google.com" as your chosen placement.
Creating your ads
Once you've walked through the steps above, you can confirm your campaign. Now it's time to create the ads themselves. For each ad you create, follow these steps.
Go to the "Ads" tab, click the "+ Ad" button, and choose "Ad gallery" from the dropdown menu that appears.
Click "Gmail ads" in the Ad gallery.
Choose from four ad formats: Gmail Image, Single Product, Gmail Multiple Products, and Custom HTML Code Upload.
Craft your ad by filling out all the required information in the boxes to the left, and upload the appropriate image or HTML files.
Upon finishing your ad, click "Select an ad group" to add it to the appropriate ad group.
Tips for using Gmail ads
Once you have some ads up and running, you may start seeing results. But if you don't, there are ways you can improve the quality of your ad campaigns and drive up your lead generation.
Here are three Gmail ads tips to help you get the most out of your campaigns.
1. Treat your Gmail ads like PPC ads
Given that Gmail ads are pay-per-click and are managed in Google Ads, it shouldn't be that surprising that they're structured very similarly to Google's standard PPC ads. For that reason, you should take a similar approach to how you optimize them.
Your Gmail ads will start off in a collapsed form, with only a title and a small description to tell users what it contains. Treat this the same way you would treat a PPC Google search result — by using a compelling title and description to draw the user to your ad.
And when users click on your Gmail ads to expand them, it's like clicking on a PPC ad to visit the landing page — so design your ads like landing pages. Use engaging images and focus everything on a single CTA you want users to click.
2. Target relevant domains
When it comes to targeting your audience, you have a variety of options. But one targeting feature you should consider taking advantage of is domain targeting.
Domain targeting is a feature that allows you to target users based on domains they've visited in the past. You can choose a specific website domain to target, and Google will create an audience based on users who recently visited that domain.
A useful application of this feature is to target your own website domain, as well as those of your competitors. Users who have visited any of those websites are likely to have an interest in your products or services.
3. Track Gmail metrics
The last of our Gmail ads tips is to track the progress of your ad campaigns. Google Ads allows you to track several different metrics related to your Gmail ads, and it's a feature that's beneficial to your business.
To ensure your ads drive results, you need to examine your analytics to see what's working, what isn't, and what can be improved.
A few of the metrics you should track when advertising in Gmail are:
Cost-per-click (CPC)
Conversion rate
Impressions
Click-through rate (CTR)
Good agencies have more than 50 testimonials.
Great agencies have more than 100 testimonials.
WebFX has over 500+ glowing client testimonials.
See what makes us stand out
Optimize your Gmail ads strategy with WebFX
Ready to launch your Gmail ads campaigns and drive up your leads? WebFX can help. With over 500 client testimonials, we're the agency that businesses trust to optimize their digital marketing.
We offer a dedicated account representative that will guide you through the process of creating your Gmail ads and keep you informed every step of the way.
When you use our PPC services to optimize your advertising in Gmail, you'll obtain more leads for your business. In fact, we've driven over 6.3 million leads for our clients in the past
To get started with us, just call us at 888-601-5359 or contact us online today to speak with a strategist about our PPC advertising services!