20+ Best iOS App Templates (IPhone & Mobile Design Templates) 2021
Today we're bringing you a collection of the best iOS app templates with modern and creative designs to help you find complete pre-built app solutions for your projects.
Whether you're working on iOS app design for a startup, eCommerce store, website, or even making your own app to sell on the App Store, you'll find plenty of fully coded app designs and concepts in this collection.
The best part is you can download and use each template on this list to quickly get started on your app designs. Some templates can even be used as frameworks to build unique iOS apps. They are fully customizable and comes with affordable price tags.
Why Use iOS App Templates?
The app templates in this collection are not graphical app design templates that you usually edit with Photoshop or Sketch. These templates are fully coded and functional apps made with Swift, PHP, Bootstrap, Javascript, etc, and complete with configurable backends.
You can use these templates to build iOS apps while saving thousands of dollars otherwise spent on app development agencies and developers. Some of these templates can be easily customized even without any coding knowledge.
If you want to setup a simple app for your online store or eCommerce startup, these templates are a great solution for you.
Have a look and see if you can find a template for your new iOS app.
RocketWeb – iOS WebView App Template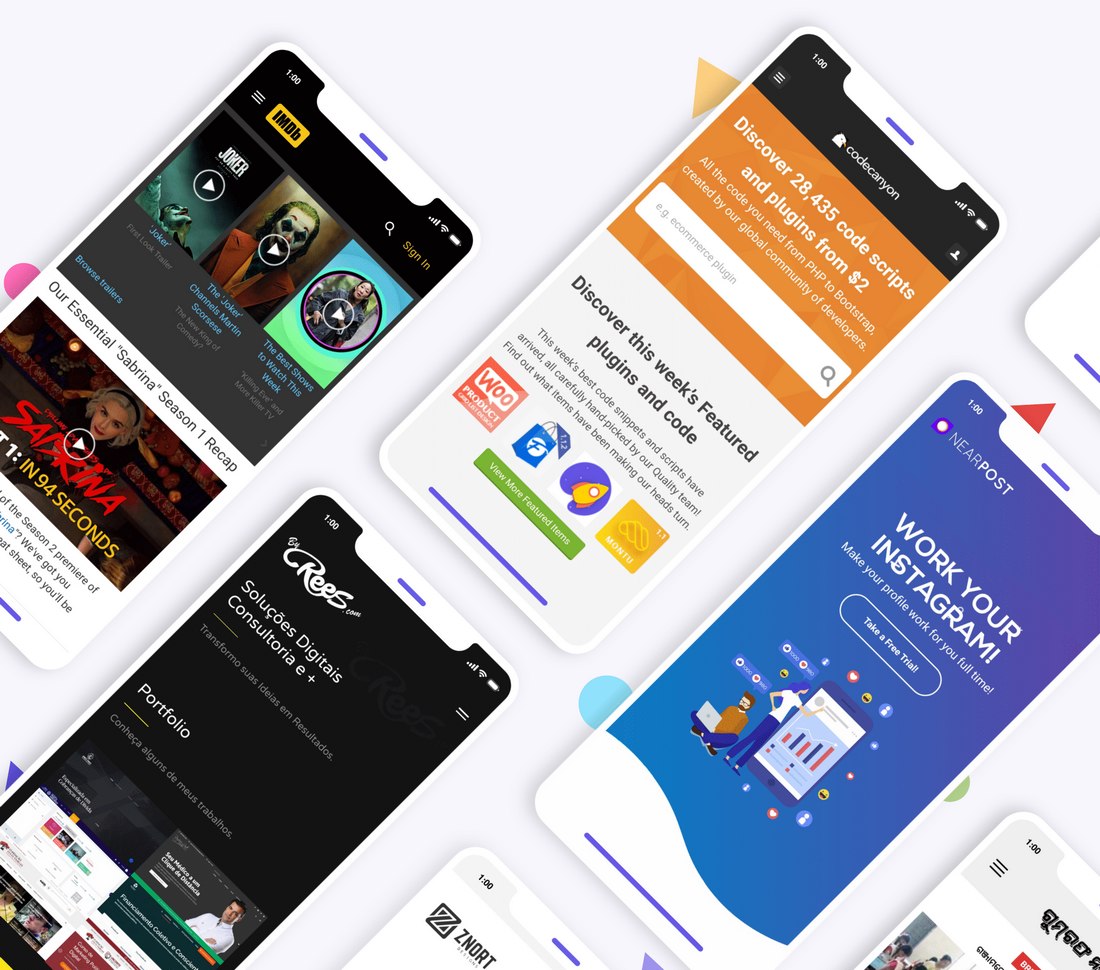 RocketWeb is a complete iOS app kit you can use to build beautiful web apps for websites. It's easily customizable with Xcode and you can edit the templates without any coding skills.
The template comes with more than 50 different color themes featuring both solid and gradient colors. It even supports mobile notifications and AdMob for monetizing your app as well. The app template is designed to offer a native app experience for websites.
NearbyStores – eCommerce iOS App Template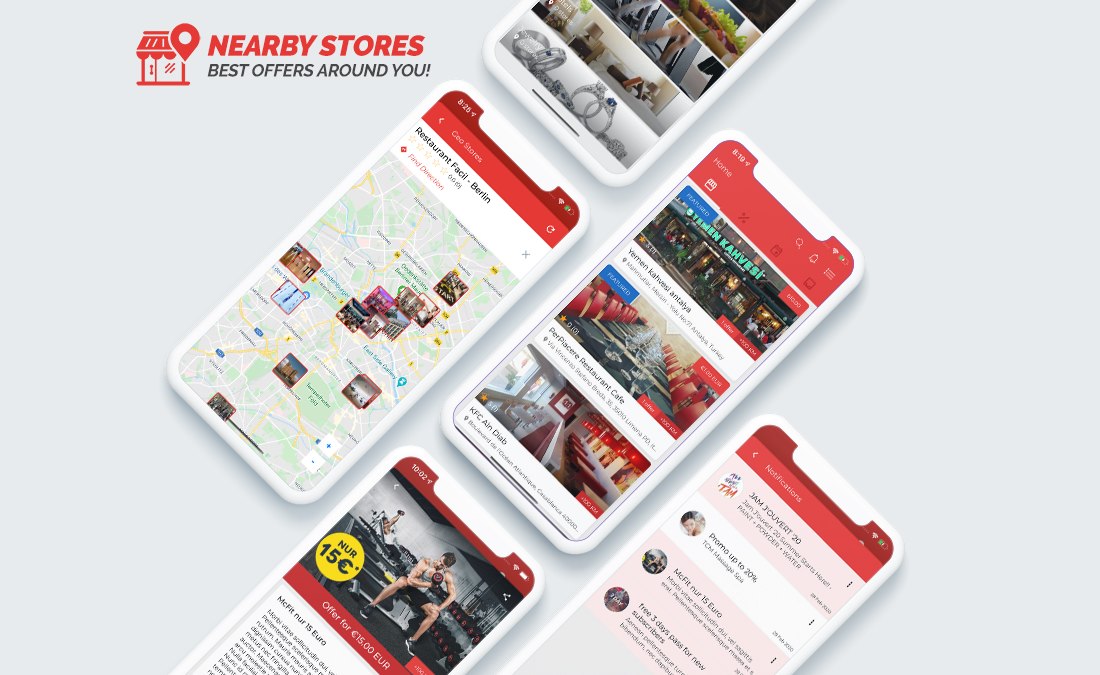 NearbyStores is an iOS app designed as a search and discovery app that people can use to discover nearby shops, businesses, places, and establishments. You can use the app in many different ways to promote local businesses or even to launch a startup like Trivago or Airbnb.
The app template has a flexible map integration and comes with a real-time live chat system. As well as support for AdMob, Firebase, and Google Analytics. It can be easily customized to your preference as well.
Ecommerce Store iOS App Template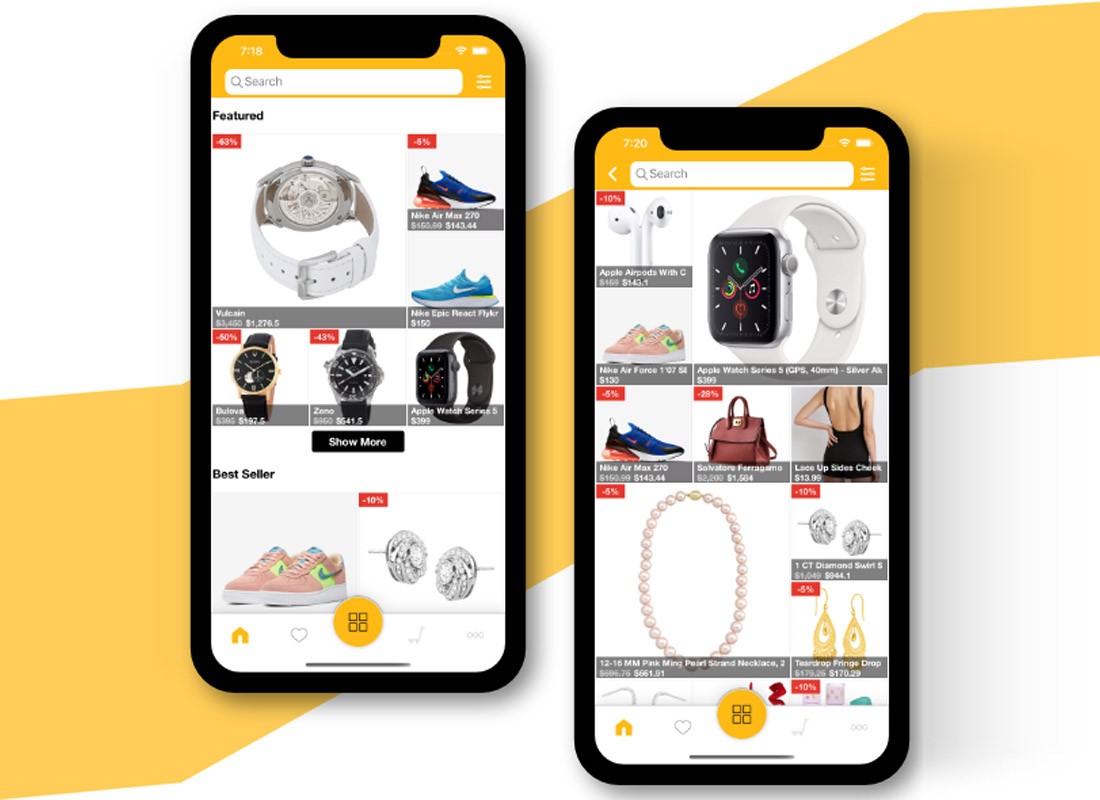 This is a Swift iOS app template you can use to design a complete eCommerce store without an effort. The app features all the necessary store page designs in fully-coded form for you to use however you like.
The app template uses Swift 5 code running on XCode. The backend side of the app integrates with Firebase to let you easily manage the app. It supports integration with PayPal, Stripe, and Apple Pay as well.
Ridemate – Ridesharing iOS App Template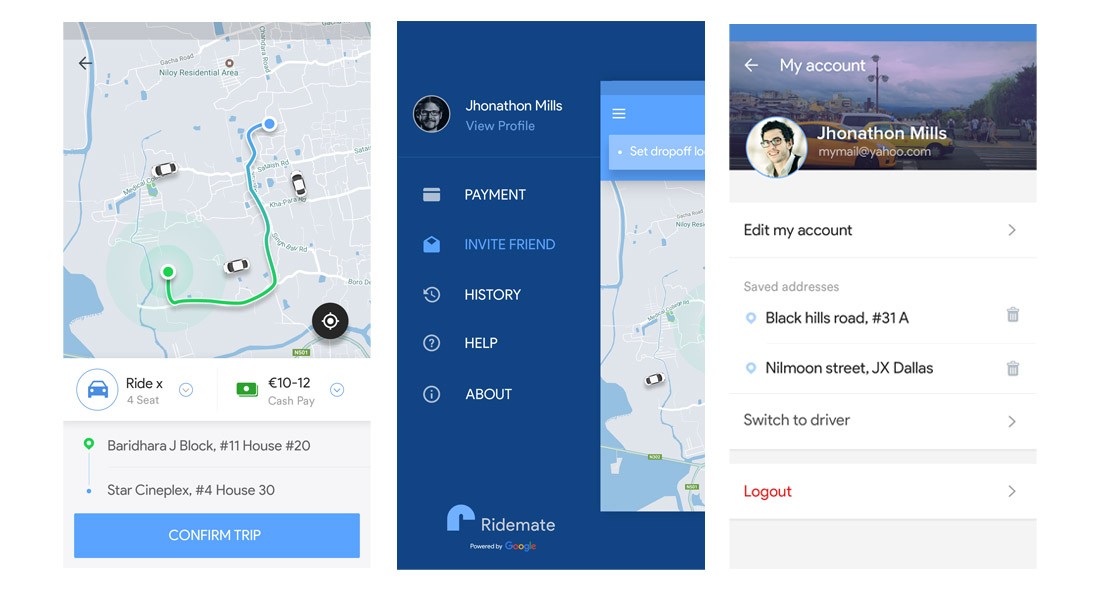 You can build a complete ridesharing app for iOS using this brilliant app template. Or, you can even use the template to add a taxi or delivery section to your other app projects.
Ridemate is a fully functional iOS app template coded in Swift. It comes with a beautifully designed UI, which you can customize using the layered PSD files included with the template. It supports user logins with Facebook and Google as well as many other features.
CiyaShop – Native iOS App for WooCommerce Shops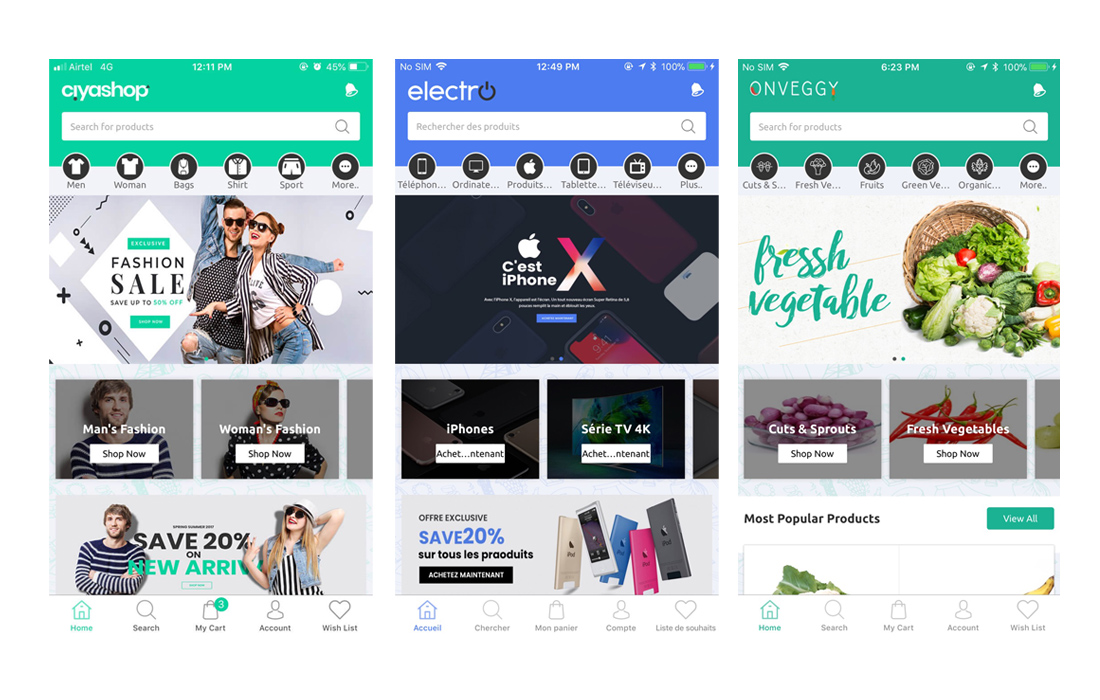 CiyaShop is an advanced native iOS app built for online stores. It's specifically designed for online stores made with WordPress and WooCommerce. And it doesn't require any coding knowledge at all.
The app designs you see in the example image are in fact available on the App Store for you to download and test the functionality of the app template. The template kit includes more than 20 different screens and it's perfect for building a native app experience for your online store.
Restaurant Food Ordering iOS App Template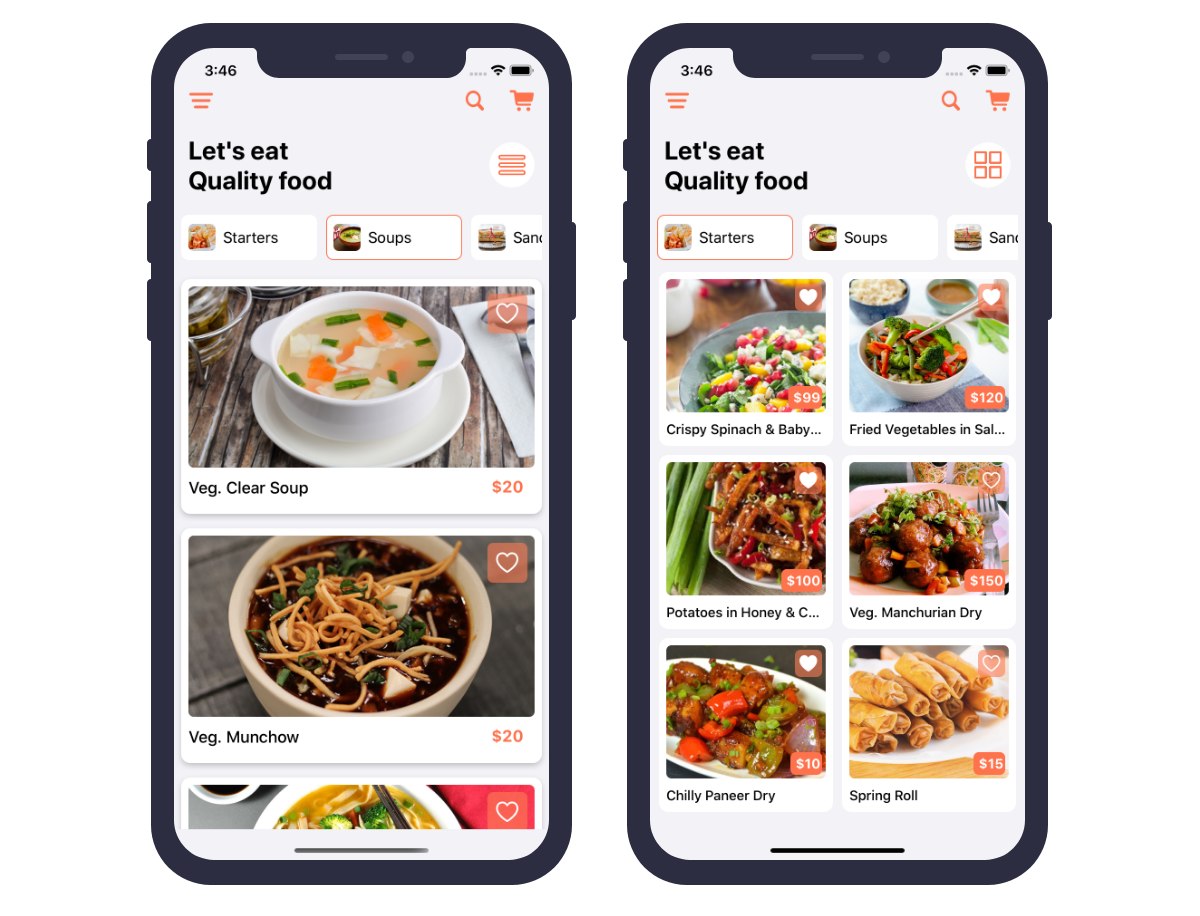 So you have a local restaurant and you want to start delivering food to locals. Well then download this iOS app template to design a modern and functionally app to allow people to place orders using their phone.
Built using Swtft and Xcode, this iOS app template comes with a Laravel PHP admin panel to let you customize and manage your app quite easily. The template kit includes a complete app experience that takes your customers through browsing products to checkout with smooth transitions.
Insta Post Maker – Full iOS App Template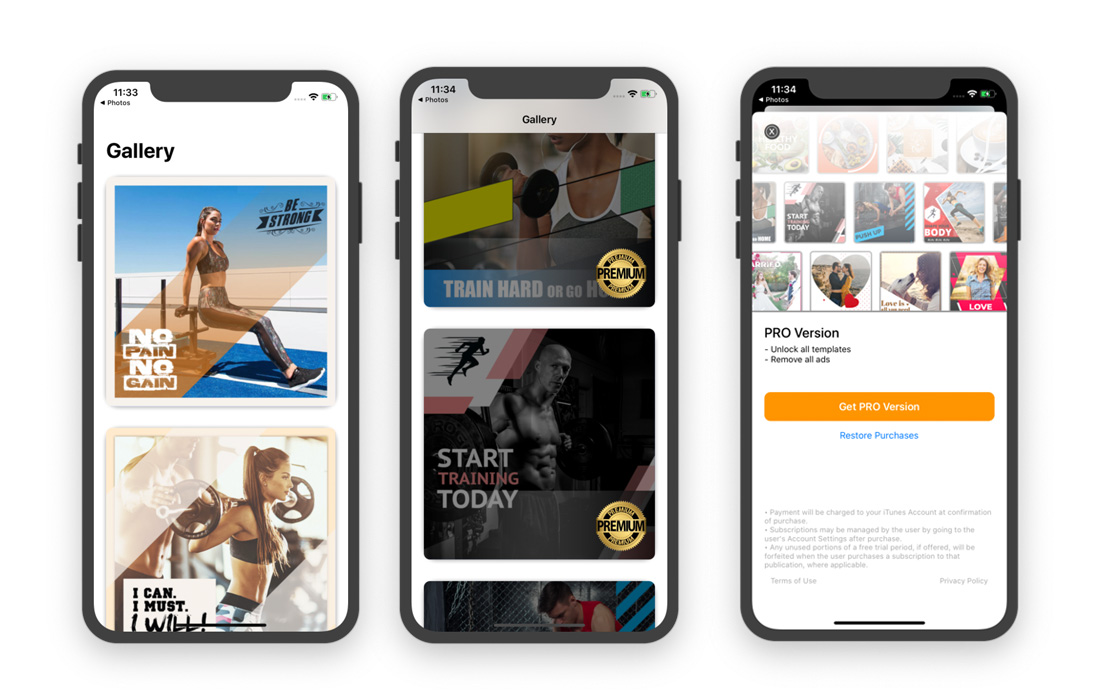 If you're looking for an iOS app template to create your own new app that can generate a side-income, this template will come in handy. Just as the name suggests, this template is built to let users create custom Instagram posts. Just like Canva.
The app template can be customized without any code. You can even upload unique Instagram post designs without an effort. It even includes templates for processing in-app purchases. And supports AdMod ads for monetizing your app as well.
Free Swift Boilerplate with Firebase iOS App Template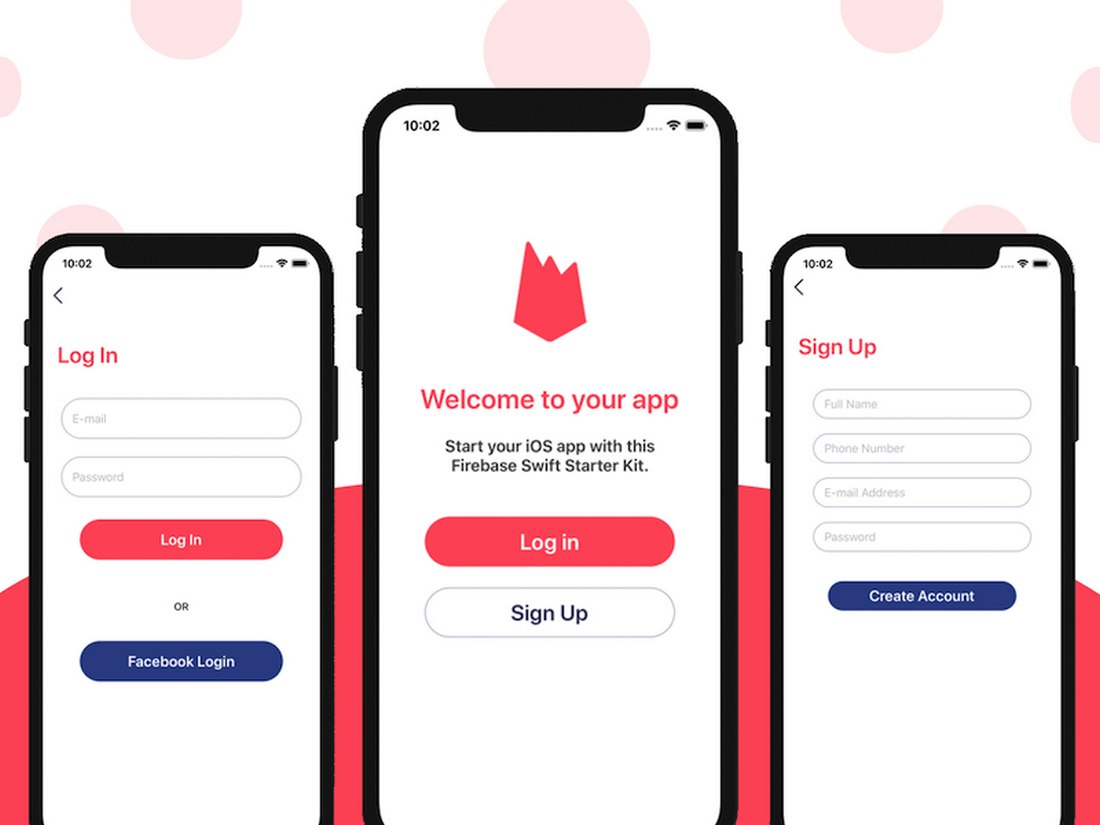 This is a simple free iOS app boilerplate template. You can download and use it as a template to quickly get started on your app projects.
The template kit features 4 basic app screen templates that can be used to setup the main login and registration pages of an iOS app. It includes support for dark mode and integration with Firebase.
Free Onboarding Walkthrough iOS App Template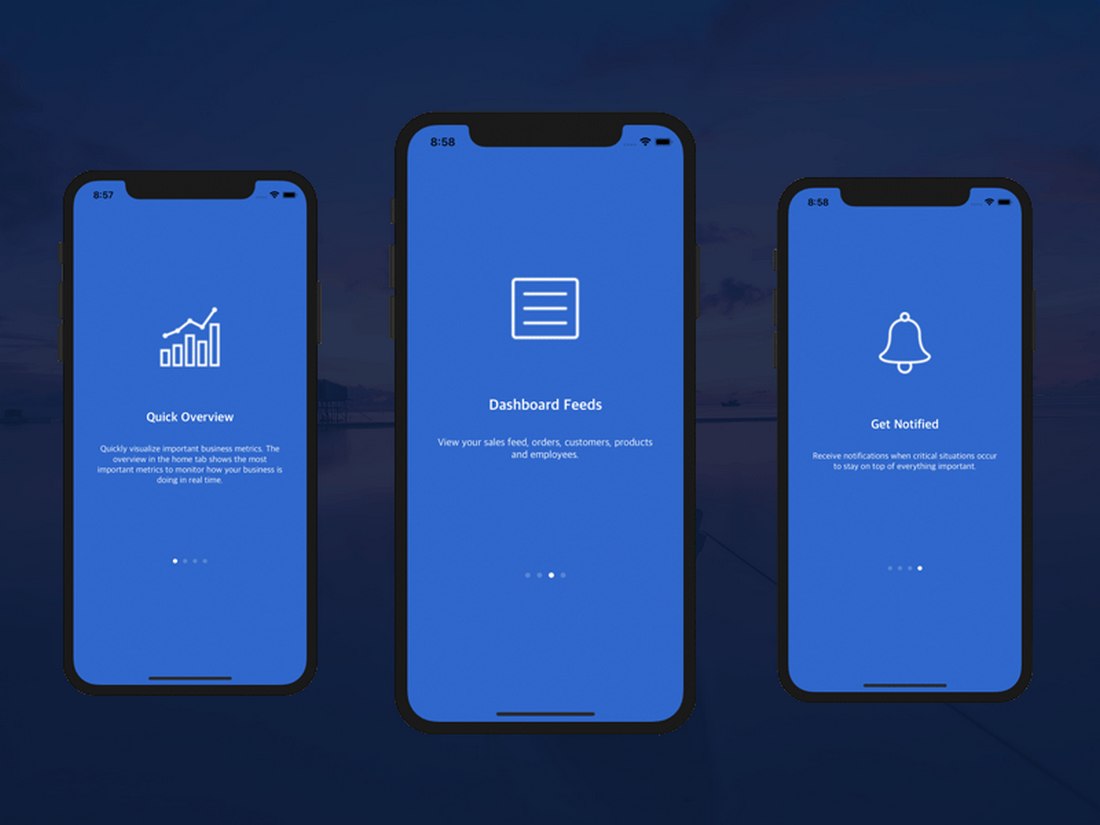 The onboarding screens are an important part of any mobile app. They help educate users on what to expect from the app and its features.
This free iOS app template kit will allow you to setup a simple onboarding section for your own iOS apps. It includes 4 screen templates made with Swift.
Universal – Complete Multipurpose iOS App Template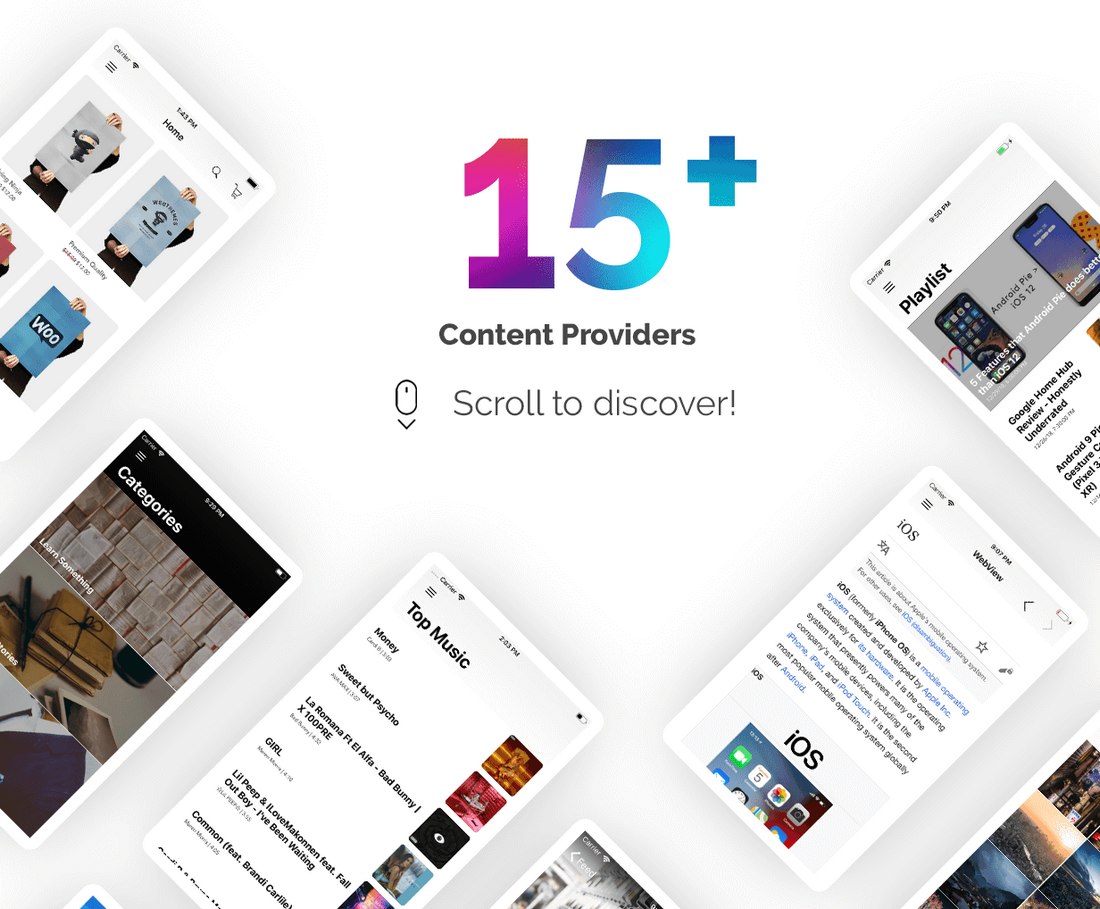 This is a multipurpose iOS app template that can be customized into any app you want. It can be used to build eCommerce apps, web apps for WordPress websites, apps for WooCommerce stores, marketplaces, podcast apps, and much more.
The template kit comes with more than 15 different app templates that you can also customize to your preference. They are all compatible with AdMob for monetizing, in-app purchases, push notifications, and supports translations as well.
AdForest – Classified Ads Native iOS App Template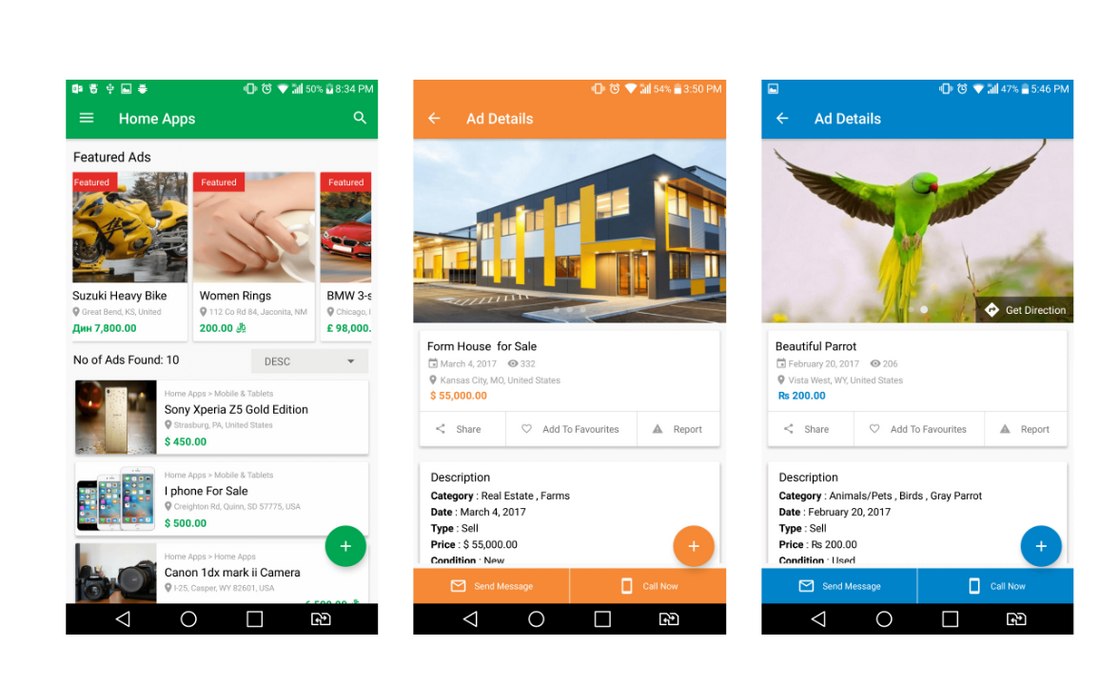 AdForest is a simple and modern iOS app template you can use to build all kinds of classifieds app platforms. The app template is perfect for making a complete online classifieds platform with multiple categories.
The template kit features an integrated messaging system and has many other useful features necessary for classified apps such as bidding, advanced search, and RTL support.
An Android version of the template kit and a WordPress theme is also available for AdForest. When you build an app using all three elements, you can sync your data across all three platforms as well.
WoWonder iOS Messenger App Template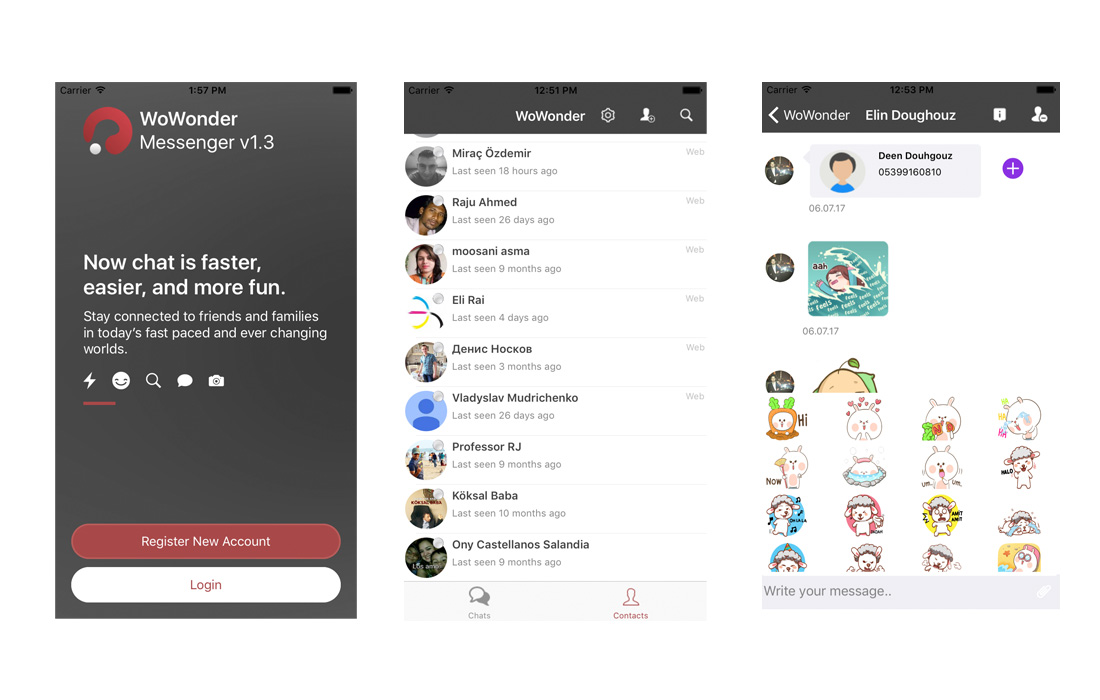 If you're working on a dedicated instant messaging app or looking to integrate a messaging system for an existing app, this stylish iOS app template will help you build an messenger app without an effort.
WoWonder is a messenger app template kit built with Swift. It includes a complete app experience with onboarding screens to account registration and more. The app even supports integration with Twilio and Agora for free video and voice calls.
Flutter AdMotors – Car Classifieds iOS App Template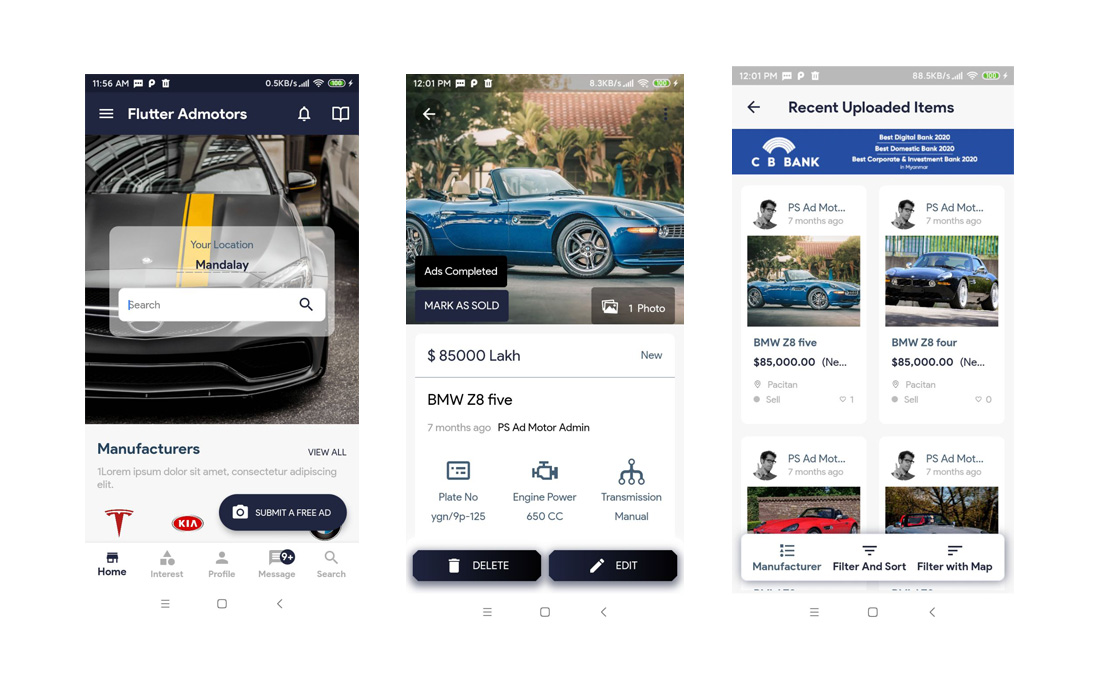 Flutter AdMotors is another iOS app template you can use to create a powerful classified ads app. This app template is specifically designed for car and vehicle sales apps.
A special feature of this template kit is that it can be used to create apps for both iOS and Android. You can use a single backend to create apps for both platforms that get powered by Codeigniter. It includes multilingual support, light and dark color themes, live chat system, and in-app purchases for allowing users to boost their ads.
OnWP – Native iOS App Template for WordPress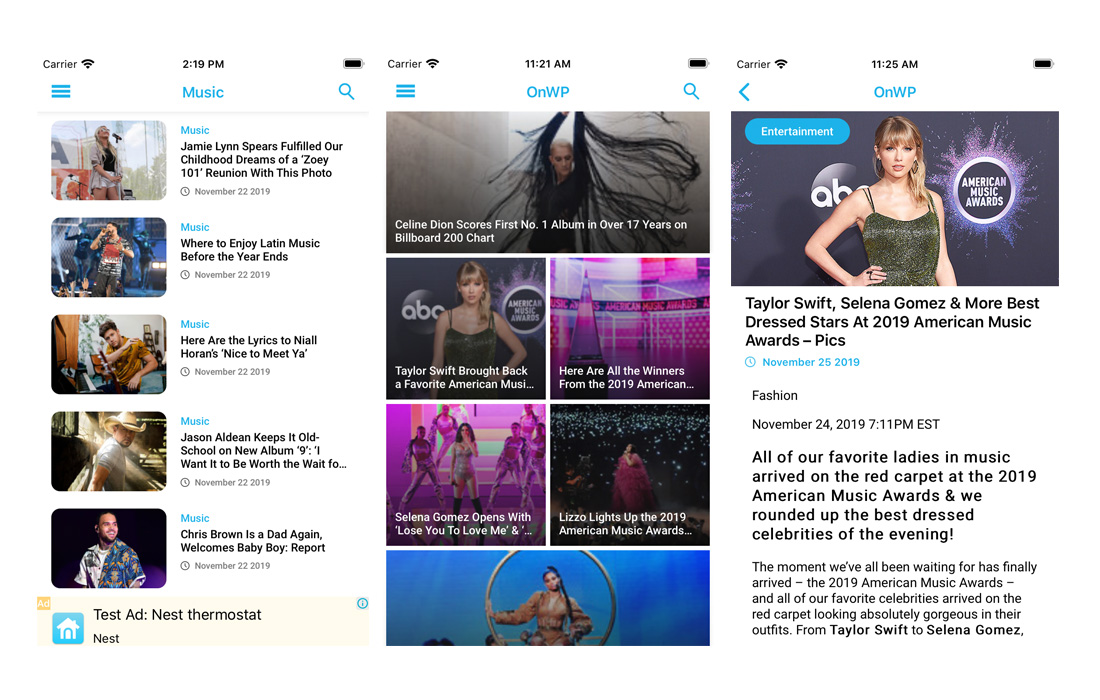 If you have a WordPress website, blog, magazine, or any content-based website, you can use OnWP template kit to create a fully-functional native iOS app to accompany your site.
This iOS app template kit features a complete app design for creating a professional app for any WordPress website. It also includes support for AdMob and Firebase. As well as OneSignal for sending push notifications.
Free Stripe Checkout iOS App Template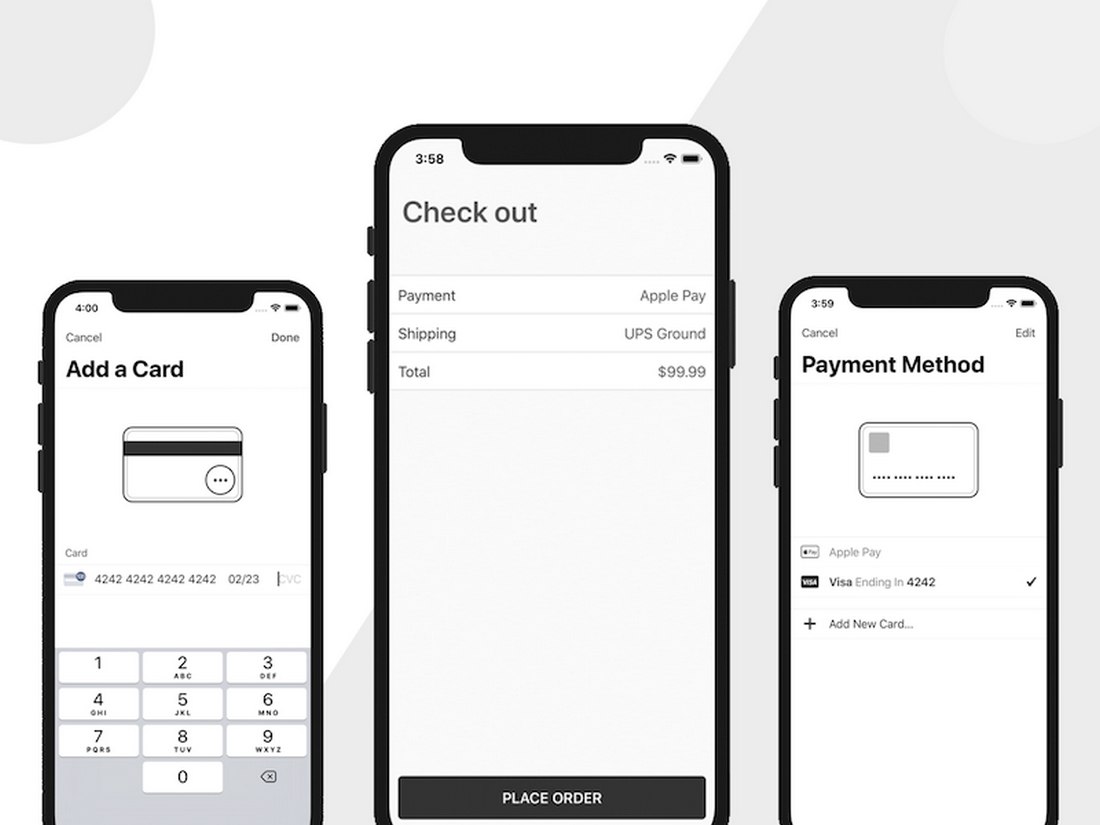 This free iOS app template will allow you to add a simple Stripe checkout system for your eCommerce apps. It features a custom design made with Swift.
The template kit includes 8 different screen designs for taking the users through the checkout process one step at a time. It also supports Apple Pay.
Free Swift iOS Chat App Template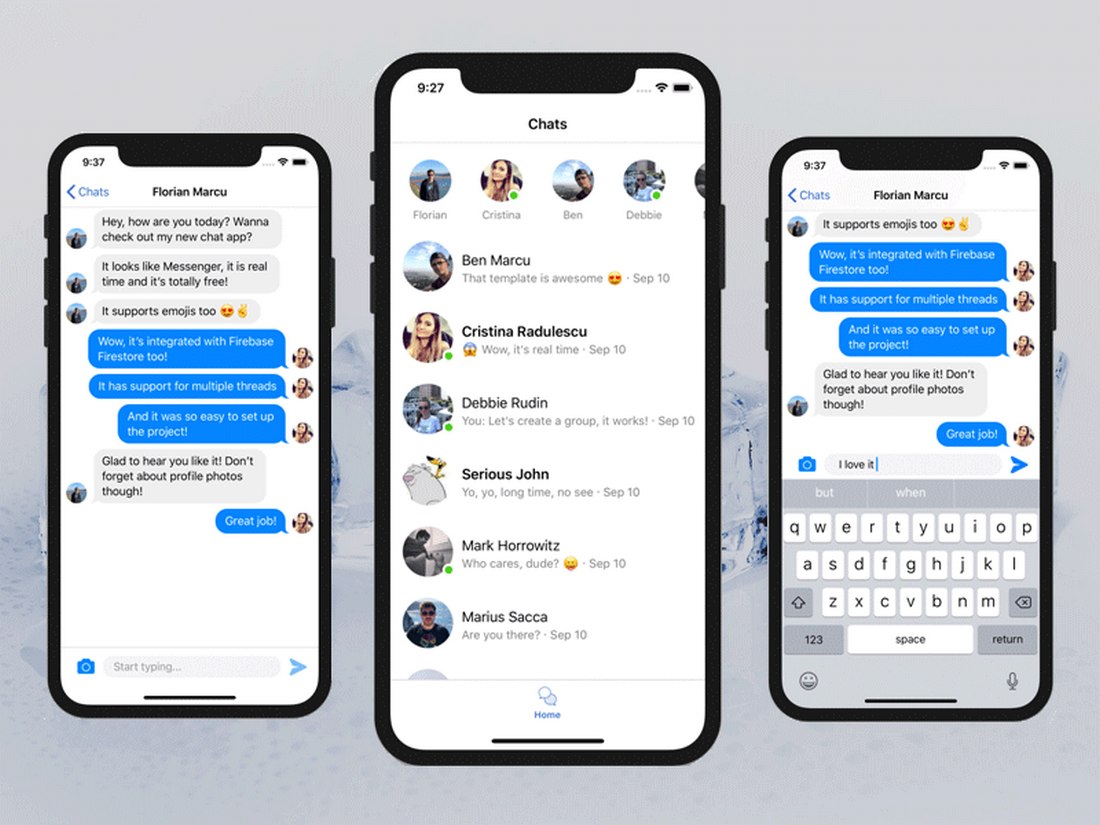 You can use this free iOS app template to design a simple chat and messaging interface for your apps. The template kit includes 3 different screen designs.
Built with Swift, this template also supports chat threads, profile photos, and Inline editor for writing and sending messages.
Secure Notes – Private Notepad iOS App Template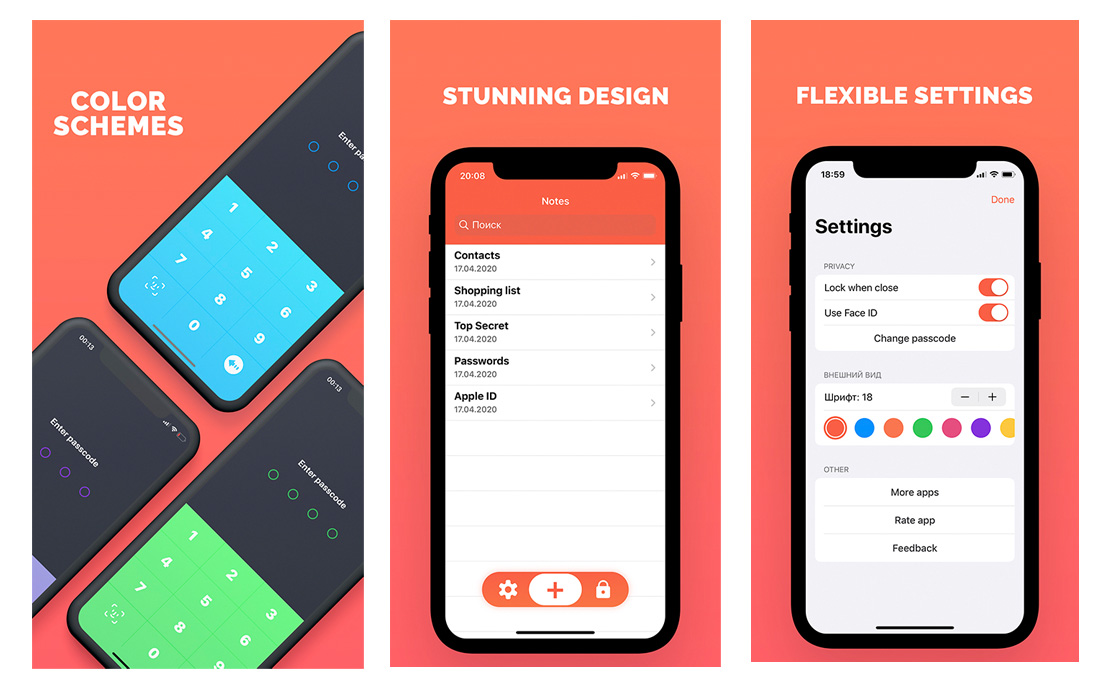 Secure Notes is a useful iOS app template that allows you to create an app for creating secure and password-protected notes. The app is perfect for adding a private notes system to other apps as well.
The template features an easily customizable design and layout with multiple color schemes. It supports AdMob for monetization and has a very lightweight structure.
Vmeet – Video Conferencing iOS App Template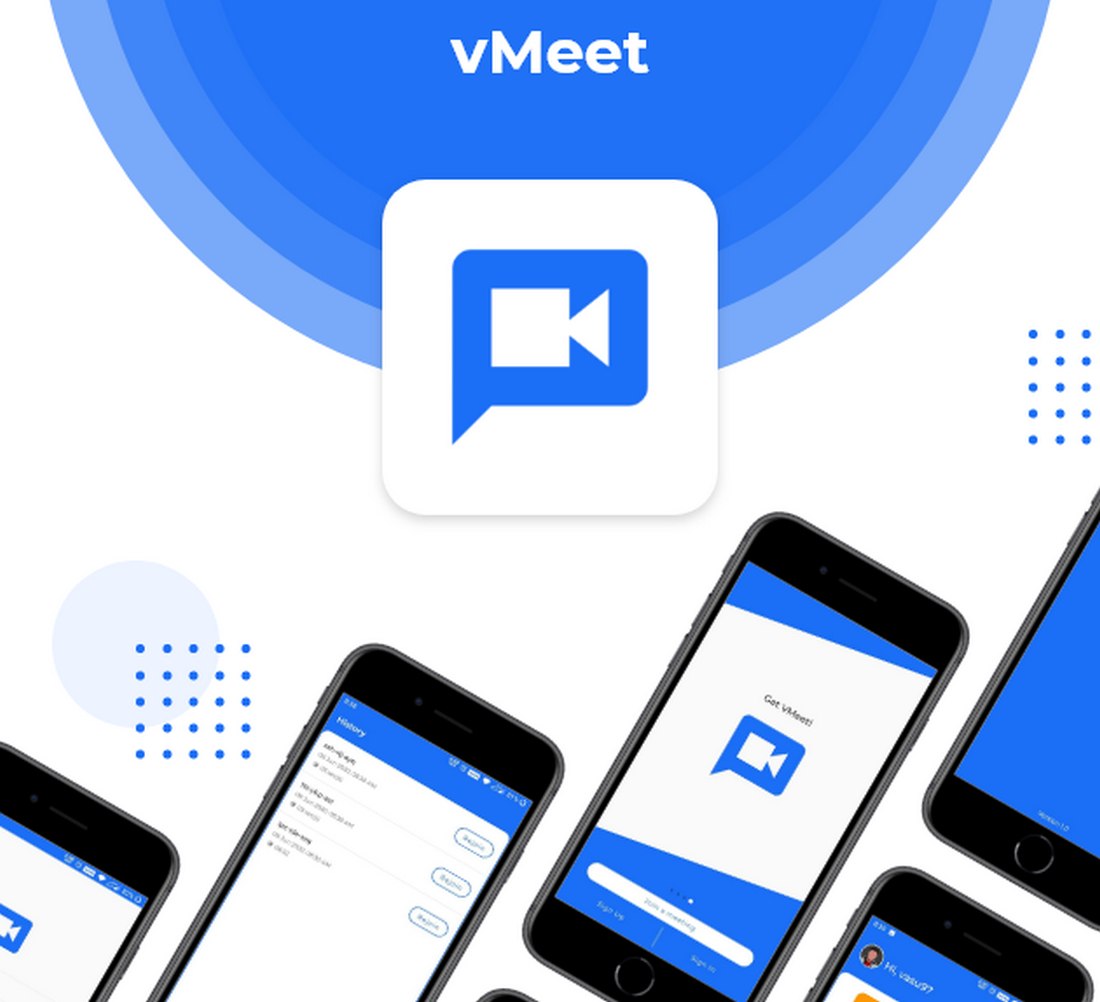 With the massive success of video conferencing apps such as Zoom, more startups are now looking into creating competitor apps. Vmeet is a powerful iOS app template you can use to quickly setup a simple Zoom alternative of your own.
This template kit is also perfect for creating a private video conferencing app for organizations as well. It also comes in an Android version as well.
Web2App – iOS WebView App Template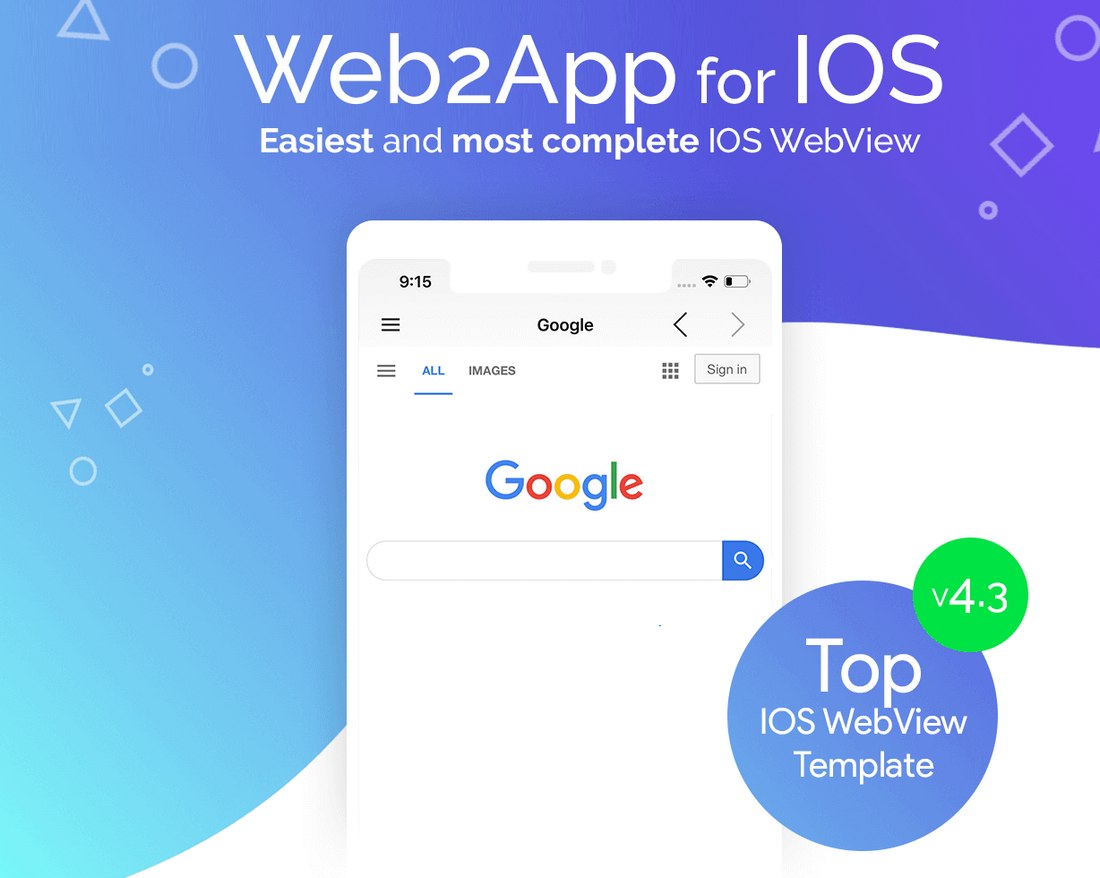 Web2App is a very basic and simple app template you can use to build a webview app for iOS. You can easily create a basic app experience for your website using this template kit.
It supports full customization via Xcode and includes support for notifications, in-app purchases, and AdMob monetization.
If you're looking for an app design template, check out our best Sketch iOS app templates collection inspiration.